Wedding planning can be incredibly exciting—it's finally time to decide how you want to celebrate your love and make things official. But it can also be extremely time consuming and stressful, especially if you are planning a destination wedding from afar. After spending 8 months planning our wedding in Tulum from our hometown in Chicago, I've put together my top 12 tips to help ease the stress and make the process go more smoothly.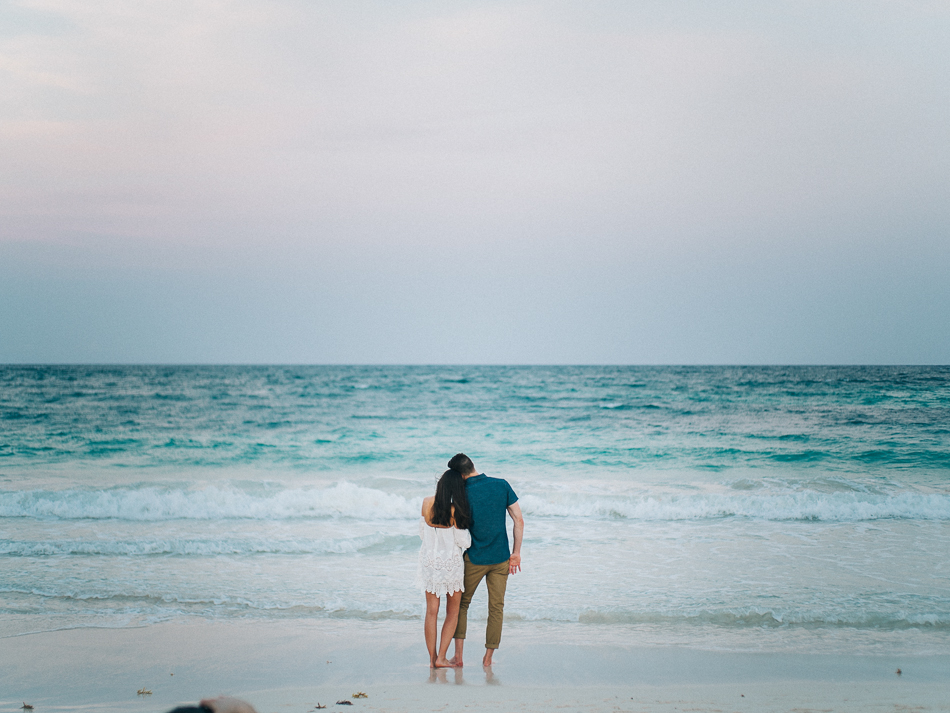 1. Visit the destination prior to planning your wedding. But if you can't, don't be afraid to take a leap of faith.
We were lucky enough to have a 10 day vacation in Tulum before deciding it was the perfect destination for our dream wedding. We had lots of time to really explore the area, and get a feel for our favorite restaurants and hotels, how to travel around, what to pack, etc. This allowed us to plan our entire wedding without needing to make a special trip back just for various coordination efforts. Obviously if you are able to visit your location prior to planning your wedding, this is the most ideal scenario. It gives you the ability to more fully visualize and understand all the elements you are working with. If you aren't able to do so however, don't let that steer you away. Gather as much information as you can and make sure and hire someone to help who is familiar with the area—which leads to tip number 2…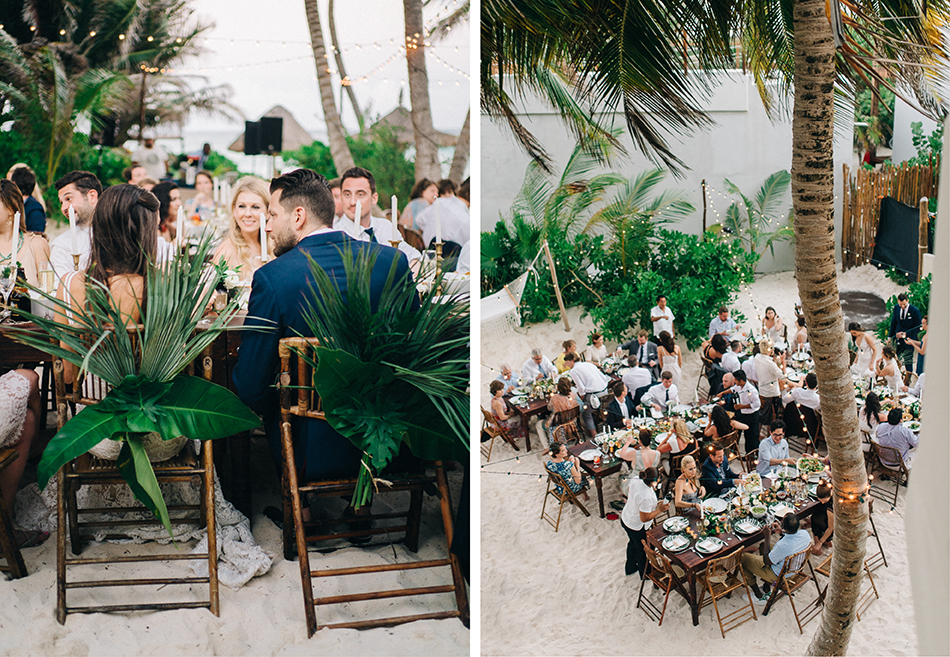 2. Invest in a good wedding planner or coordinator.
If you do one thing, do this. Planning a wedding from afar takes an extra amount of organization and communication. Because you can't be there to oversee so many of the components—testing the food, seeing examples of florals in person, etc—it is absolutely crucial to hire someone you trust and who has good relationships with vendors to be your right-hand man. And especially if you have never visited your destination before, you need someone who knows all the little nuances—who can ask the questions you don't even know you need to ask.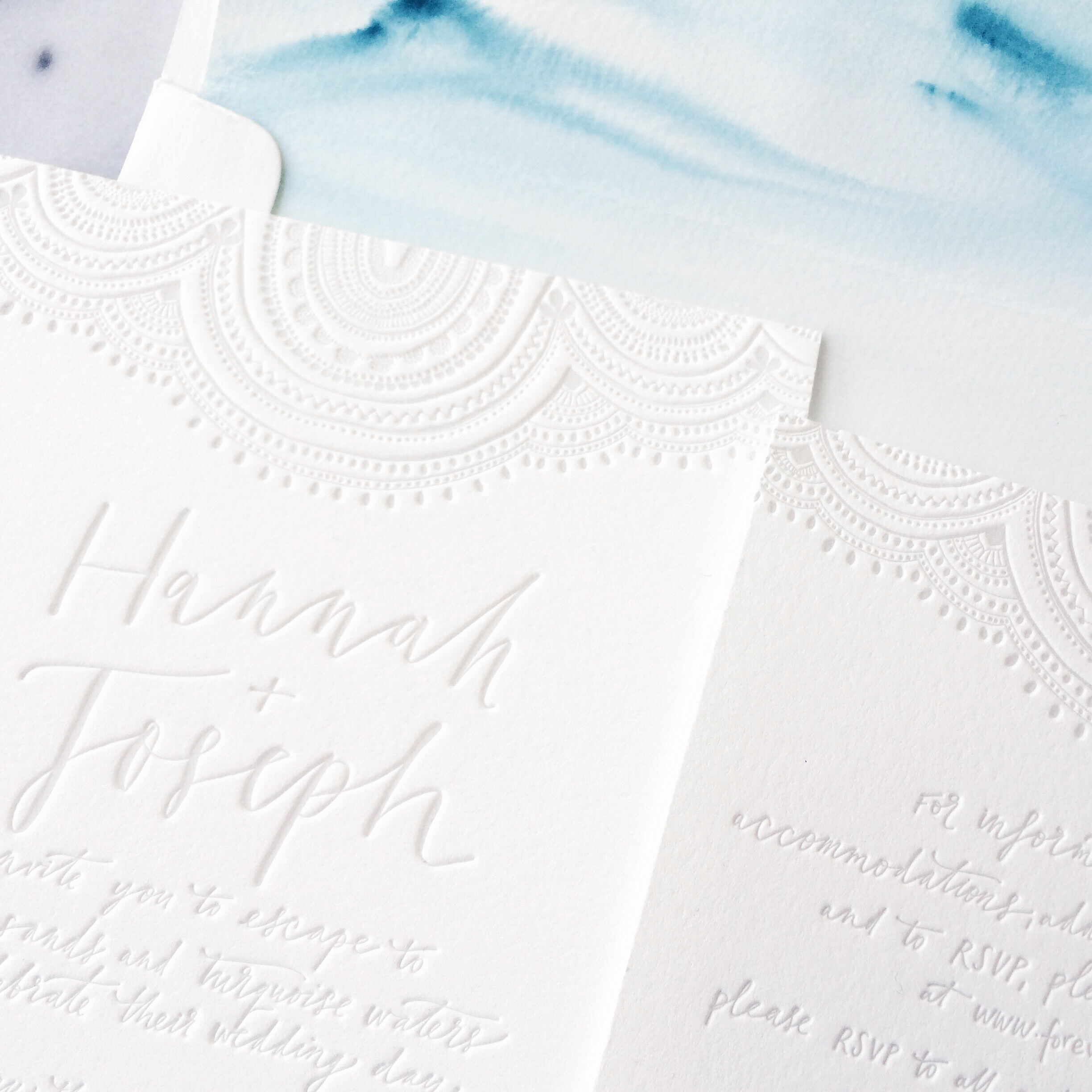 3. Send out your Save-the-Dates and Wedding Invitations early.
Remember that guests attending your wedding will need to make travel plans—book flights, hotels, take time off work, find someone to take care of their pets while they're gone, etc. The more time you allow your guests to plan ahead of time, the easier and less stressful it is for them to be a part of celebrating your big day.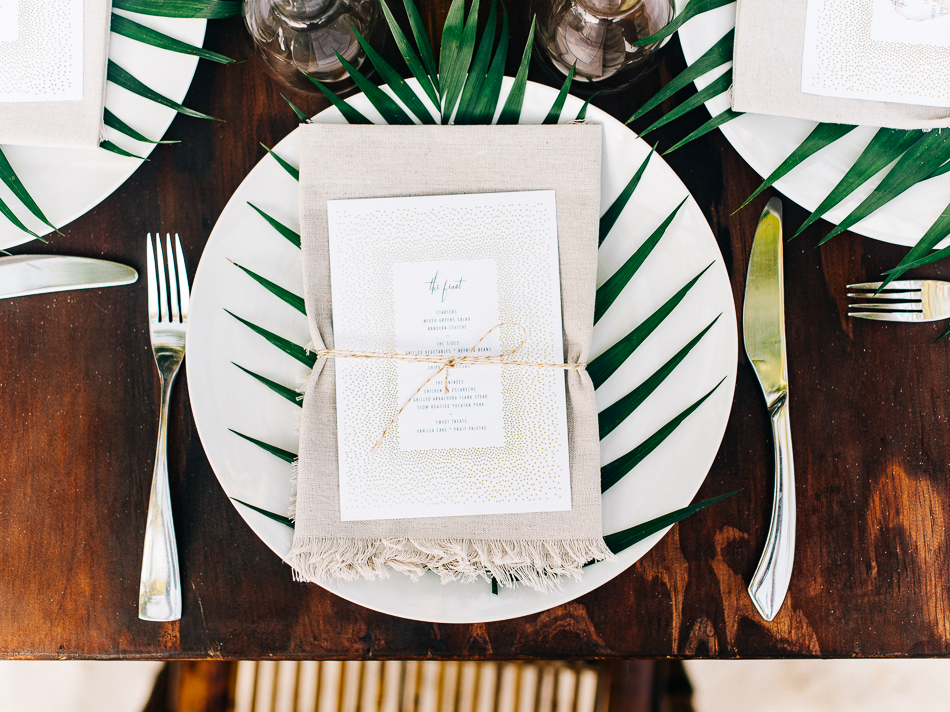 4. Utilize your luggage: pack properly and bring any important details from home.
Carry on the wedding dress, the groom's suit, and anything else absolutely irreplaceable for the wedding day. Under no circumstances should there be any chance the two most important outfits of the weekend get lost in luggage no-man's land.
If you are extra particular like me, don't be afraid to also pack some wedding day details from home! We flew Southwest Airlines specifically to have four checked bags at no additional cost. This was much cheaper than having boxes shipped to Mexico. Some items like menus and ceremony programs you may not be able to source at your destination, especially if it's more of a remote location. Any special touches or homemade details can also be packed, as well as special items for guests welcome baskets or bridesmaid and groomsmen gifts.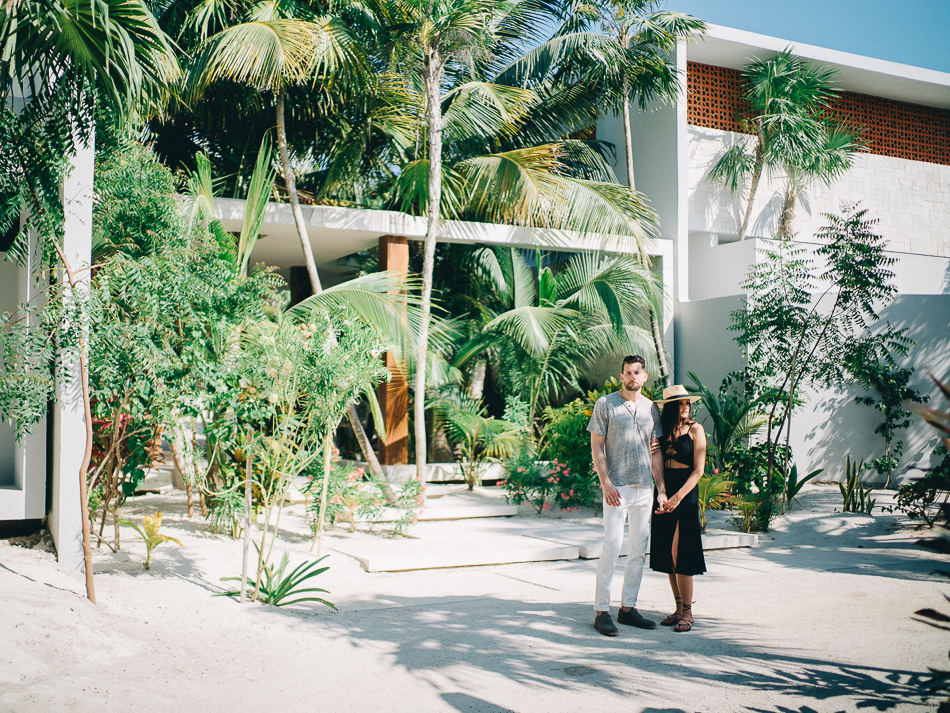 5. Arrive a few days early to make sure everything is in order and ready to go.
There is nothing worse than feeling rushed and frantic. Arriving a few days early will give you a chance to unwind and get settled in, and also allow you to make sure everything is in order. Plan a meeting with your coordinator to go over all the details, do a walk through of the venue, and go over how everything will be set up. This will also give you a chance to assemble welcome baskets, bridesmaid and groomsmen gifts, or any DIY decor you've brought from home.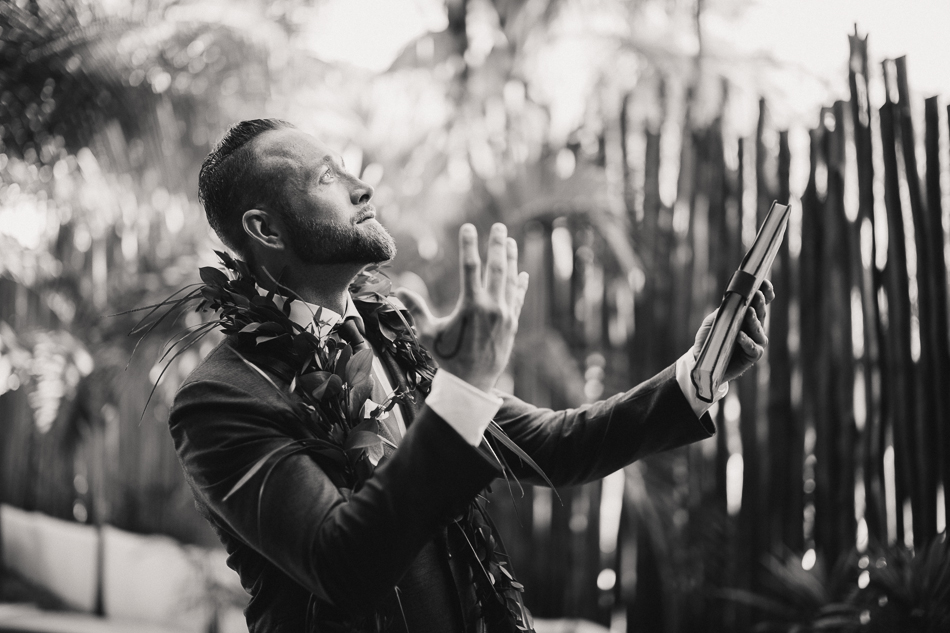 6. Hire Friends!
Likely you won't personally know any vendors in the area, so utilize your friends talents to help make the day even more intimate and special. We had our good friend Chad, who was also present at our engagement, officiate our ceremony. It was a huge comfort having him stand by our side. And because we already knew each other so well, it was easy to put together a program that was meaningful and personal. We also asked our good friend Shannon to DJ all the music for the entire day. Having two very important people in our lives play such a big part in our wedding really added to the magic of it all.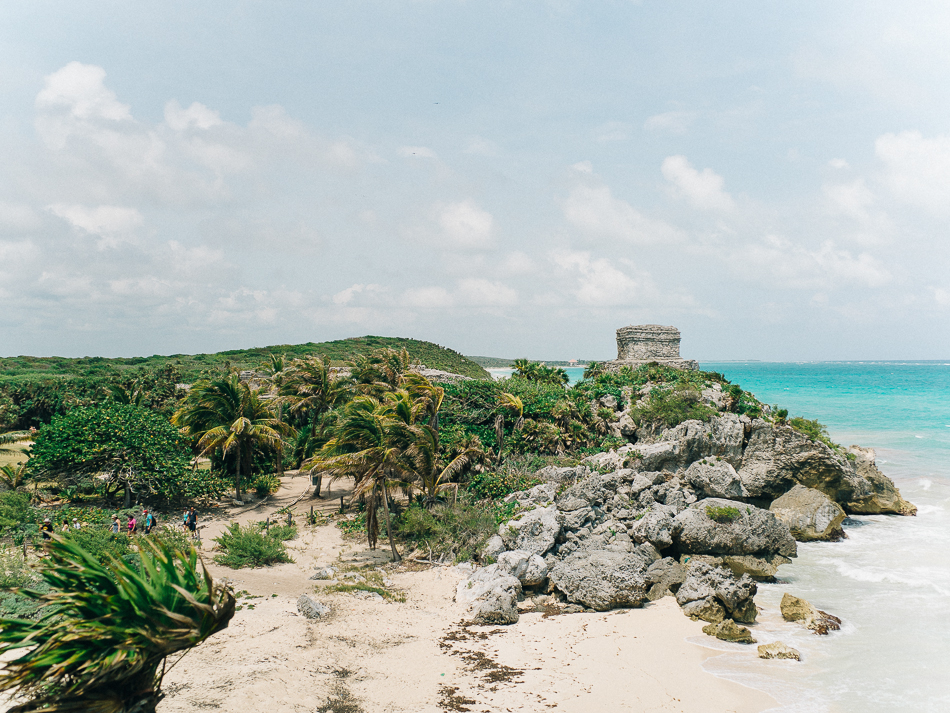 7. Nothing is for certain, but plan for when the weather is optimal at your destination.
Don't take unnecessary chances. In my opinion, there are better ways to save a few dollars than booking a wedding in a location during low season.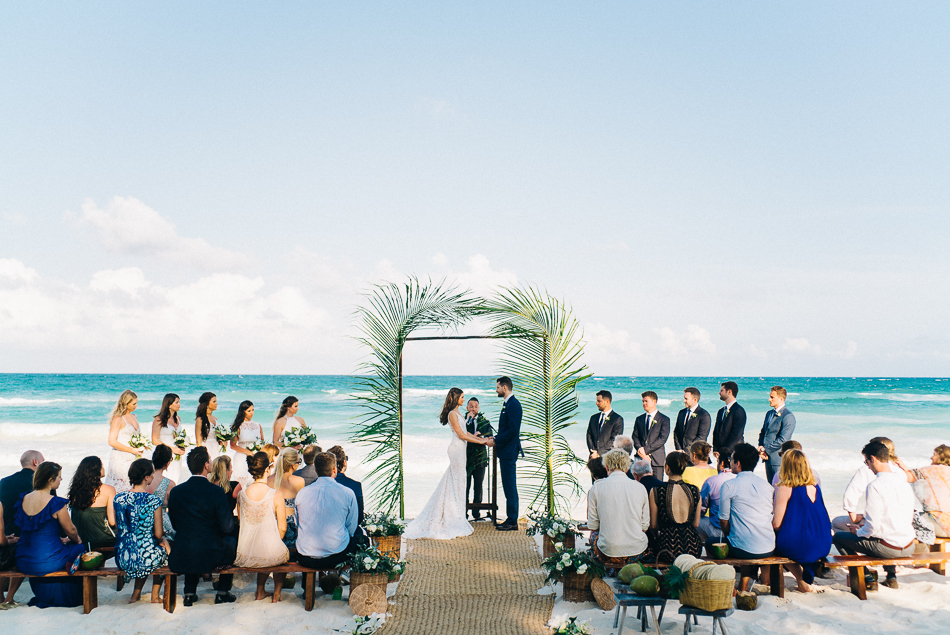 8. Consider transportation for your guests.
Will your guests be staying at the venue or will they need transportation to and from provided? Make sure and consider this cost in your budget. This can account for several thousands of dollars, especially if you are planning for a larger wedding.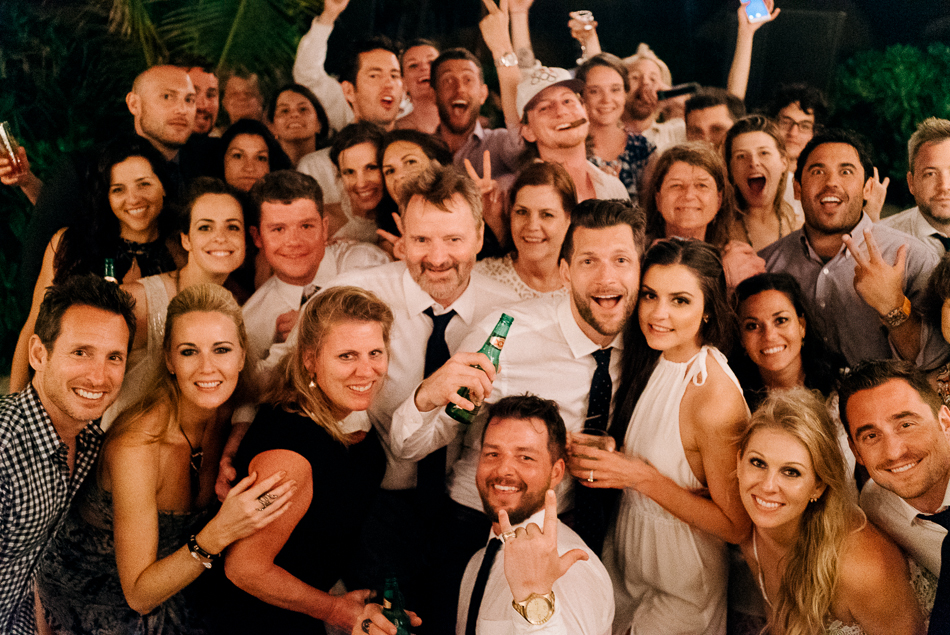 9. Expect that some friends and family won't be able to make it, but know that you will still have the time of your life.
It's inevitable if you are planning a destination wedding that some important people in your life will not be able to attend. But the truth is, even when planning a wedding at home, this reality will still hold true. No date will magically work for every person you wish could celebrate with you. Even so, you will have the time of your life. The most important thing is the two of you celebrating the love you have for one another and making that life long commitment of unconditional love. The rest is just a big cherry on top.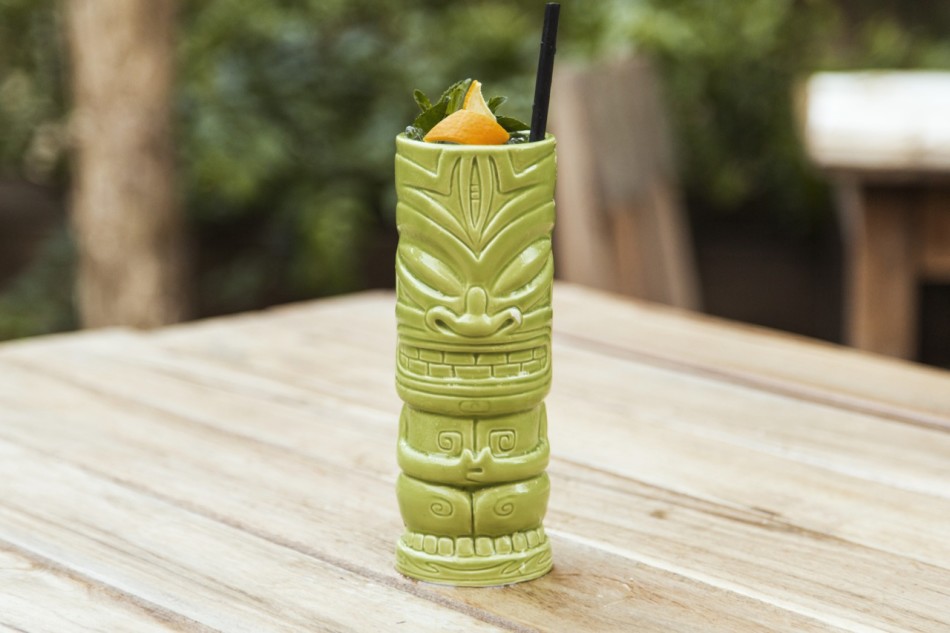 10. Plan additional activities outside of the rehearsal dinner and wedding day.
For the friends and family who travel to celebrate with you, consider planning some additional activities for everyone to enjoy. Plan a get together for drinks before the festivities begin so guests can get to know each other. After the wedding, host a casual open house style brunch to help guests recover and unwind post late-night celebrating. Put information together on fun things to do in the area and make sure guests have access to other guests contact information so groups can coordinate activities together if they wish.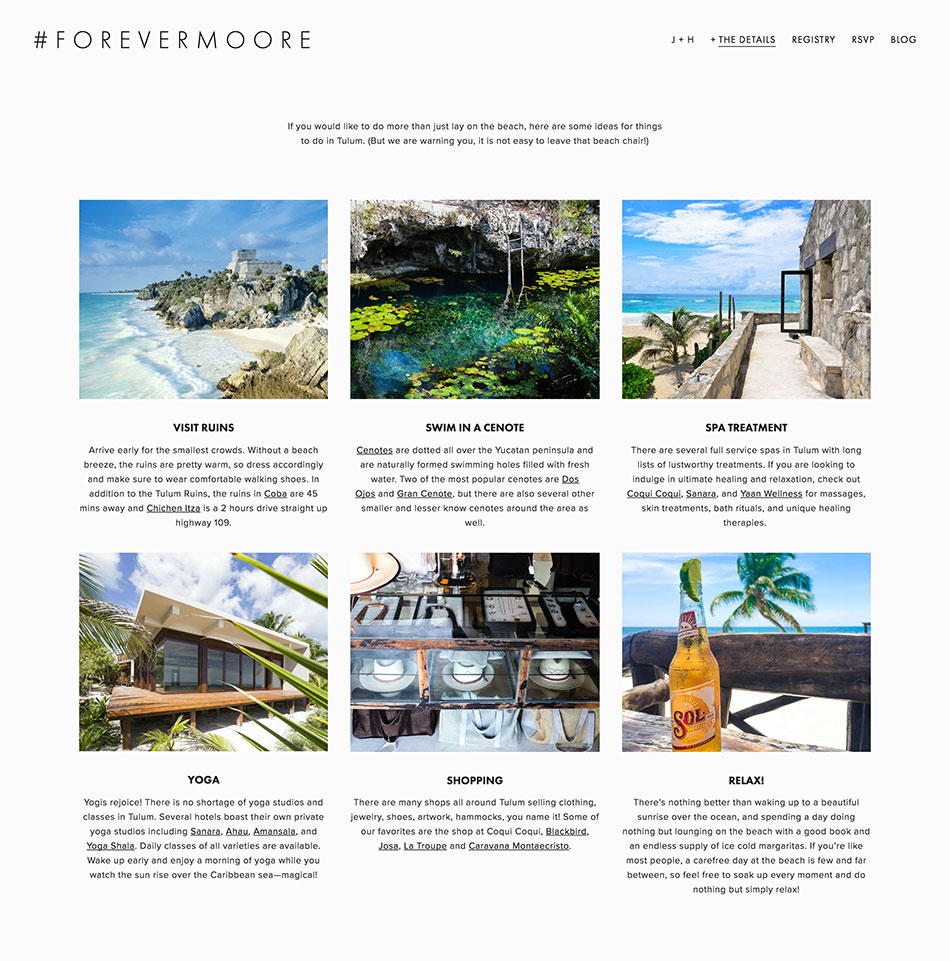 11. Put together an informative wedding website.
In addition to all the details about the big day and where you're registered, provide guests with helpful travel information and a mini travel guide to your location: restaurant recommendations, activities, packing tips, etc. This will be especially helpful to any guests who plan to stay extra days. And include direct links! Everything should be made as easy as possible for everyone attending. We used SquareSpace and found it to have everything we needed to make a really comprehensive site with every bit of information our guests needed. For more on that, check out my post on building a wedding website with SquareSpace.
12. Don't sweat the small stuff.
This goes for any wedding, but when you're away from the familiarity and comforts of home, you have even less control over all the small bits. There will inevitably be kinks throughout the day, but know that in the end, your day will still turn out perfect. After all the months of planning, the wedding day will go by in the blink of an eye. So don't waste any time worrying or stressed over the little things that won't matter a year later. Do everything you can to be in the moment, soaking it all in. And have FUN! This is your day, so get out on that dance floor and twirl the night away.