Today marks 19 weeks—almost to the halfway point! Time is flying and before we know it our little girl will be here and our lives will never be the same.
One of the first instincts of a mother is to begin nesting for her baby, and of course that includes planning the nursery. When I began thinking about what I want our baby girl's room to look like, I didn't begin with a theme, but more some design elements I wanted to incorporate: rattan, an iron crib, a vintage dresser and a fun wallpaper to add lots of character. I've always been really drawn to the Parisian style apartments, filled with an eclectic mix of vintage and modern, effortlessly collected over time. Last week we found a really great mid century dresser with brass hardware and long legs on Craig's List. And I'm really loving this fun but sophisticated woodsy grey Bellewood wallpaper from Rebelwalls and this olive green velvet chair from Article.
I've been eyeing these rattan bassinets since well before we became pregnant. Unfortunately they aren't yet readily available in the states. I managed to find one at Pottery Barn Kids which seems to be going in and out of stock, but outside of that they are really only available in Europe and Australia. You can find some vintage versions on Etsy which I've added below. There are several shops in Australia selling new versions they don't currently ship to the states including The Rattan Collective, but this particular site does note availability in the US is coming soon so its worth keeping an eye out. With the popularity of rattan, it's only a matter of time before someone in the states will have them available.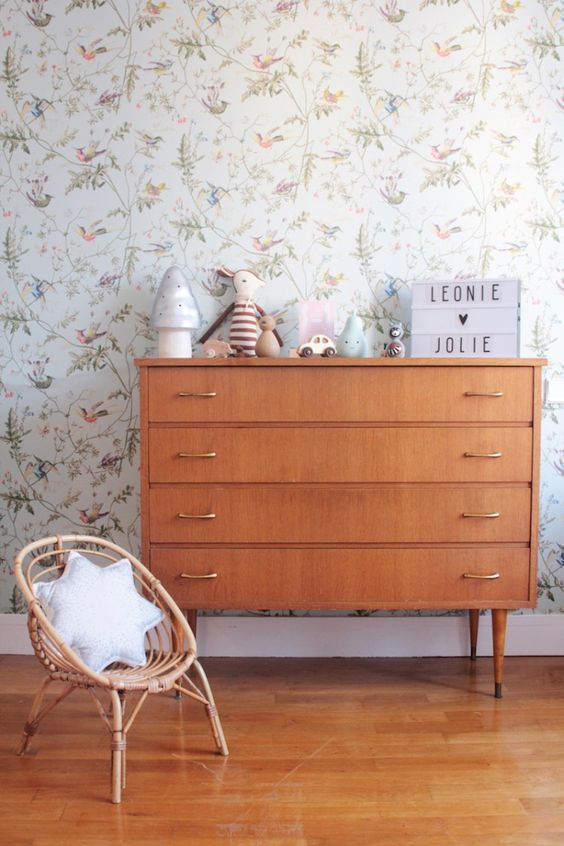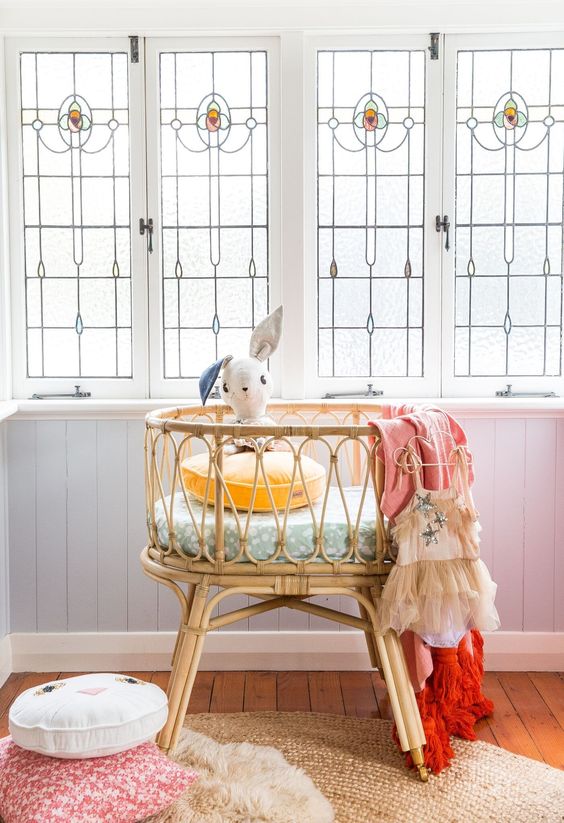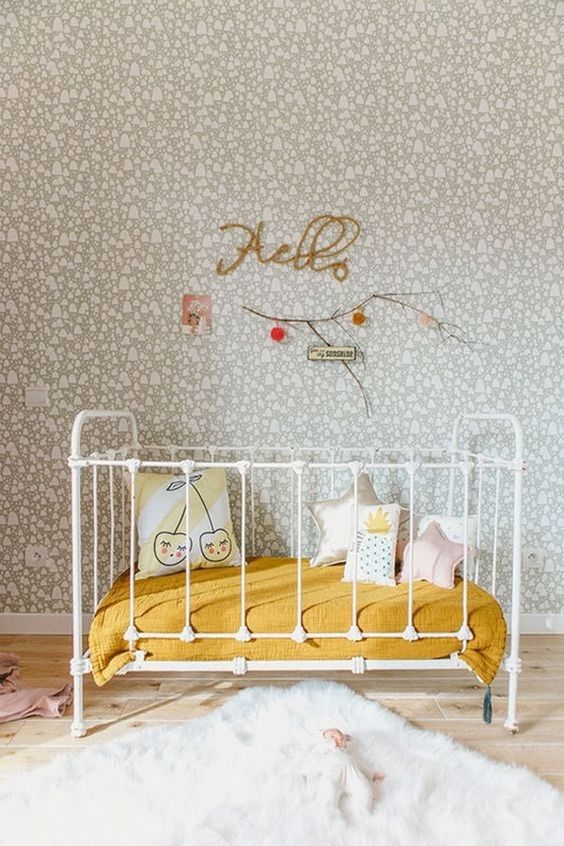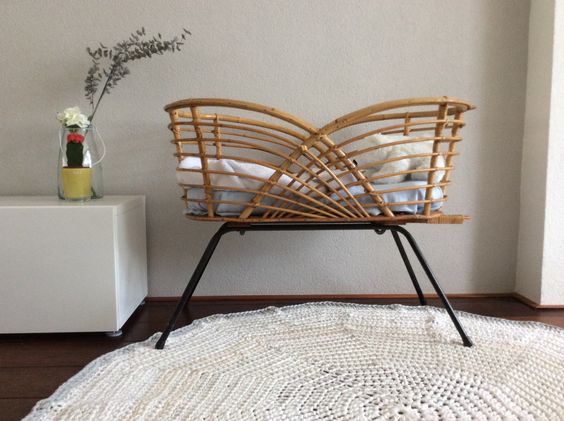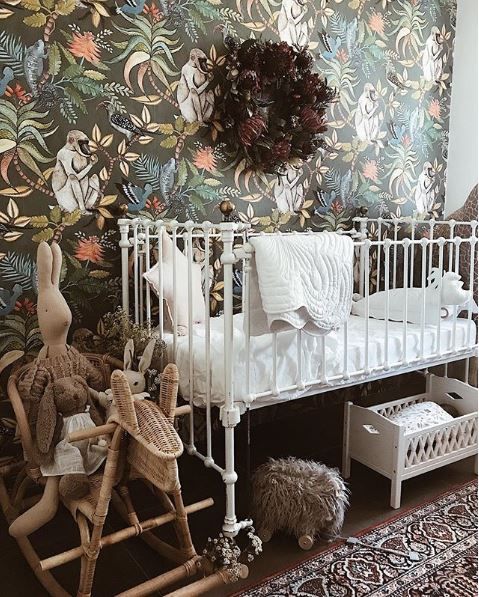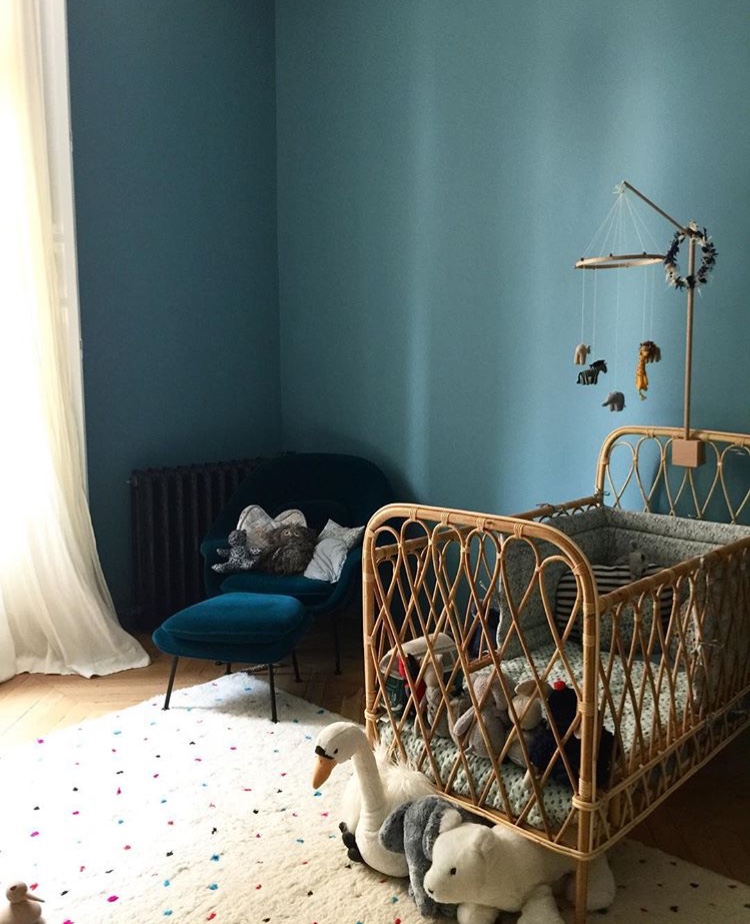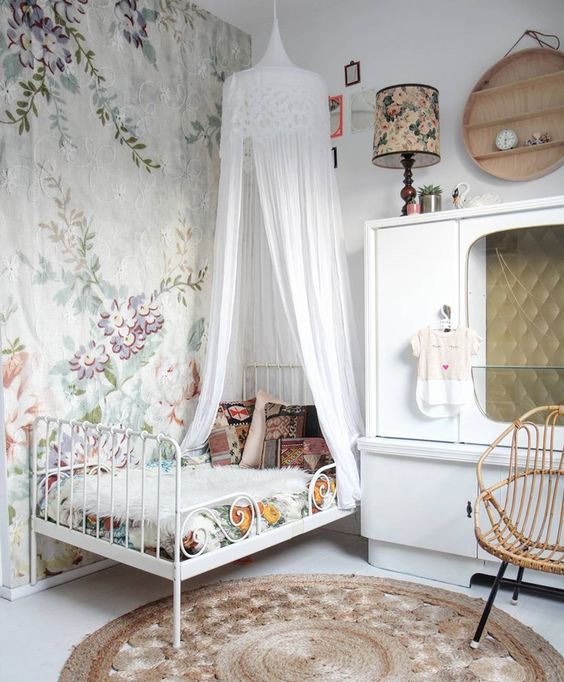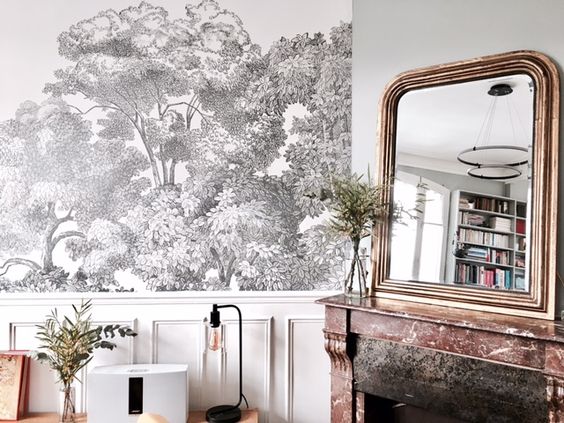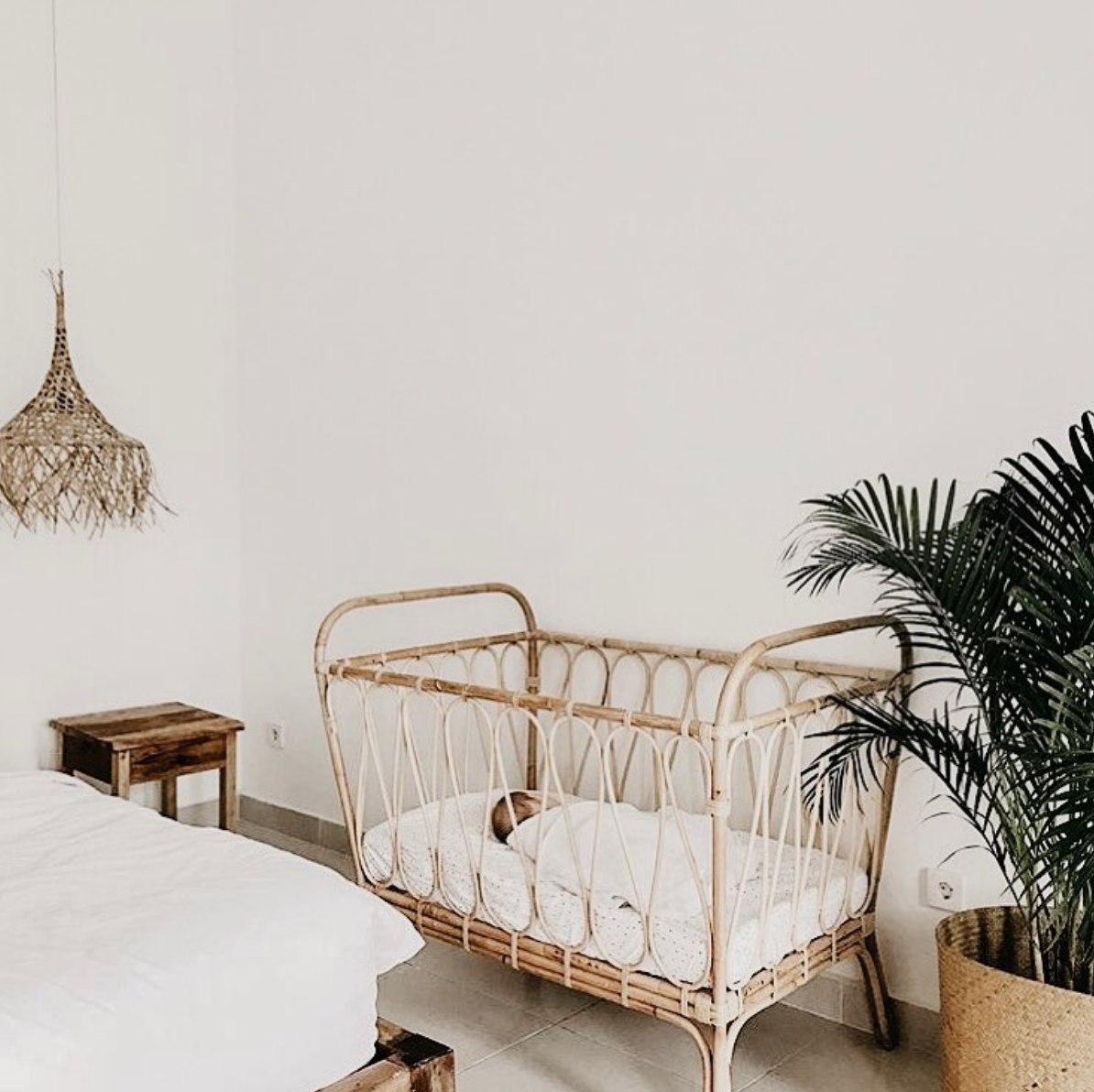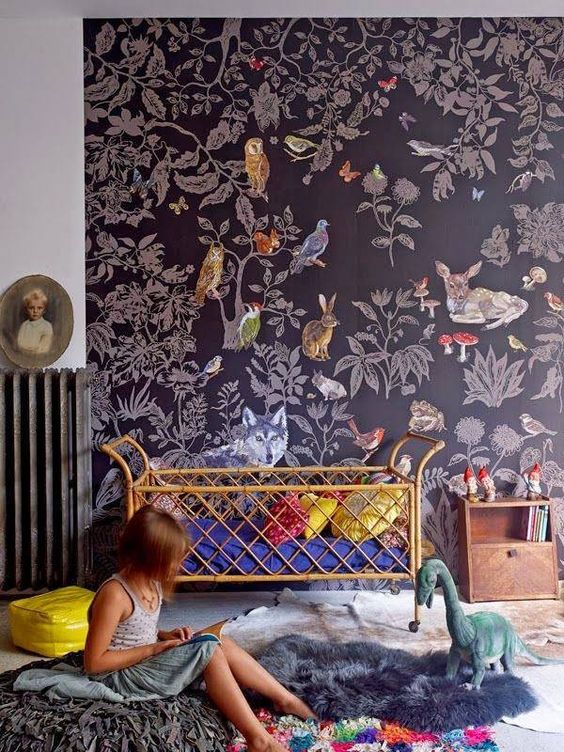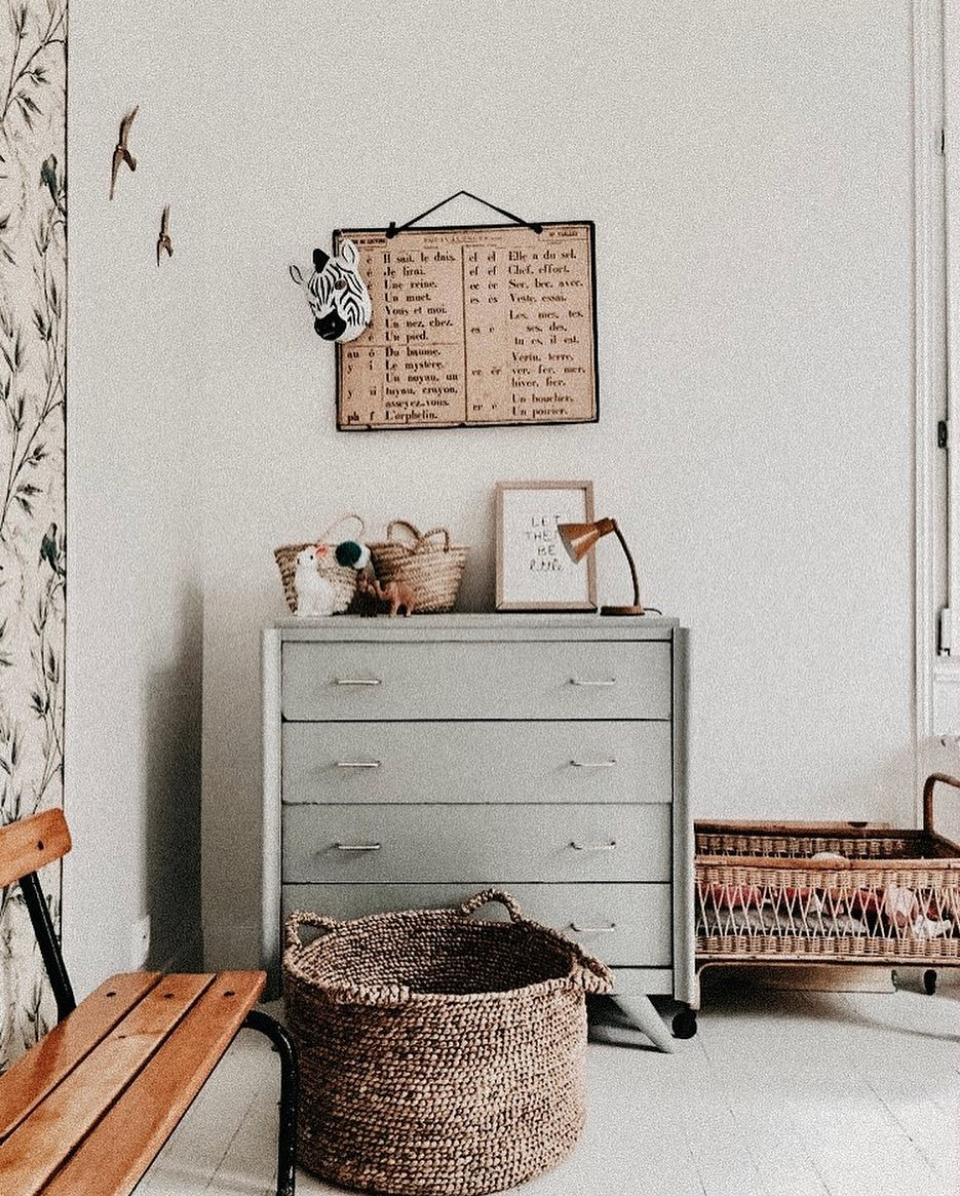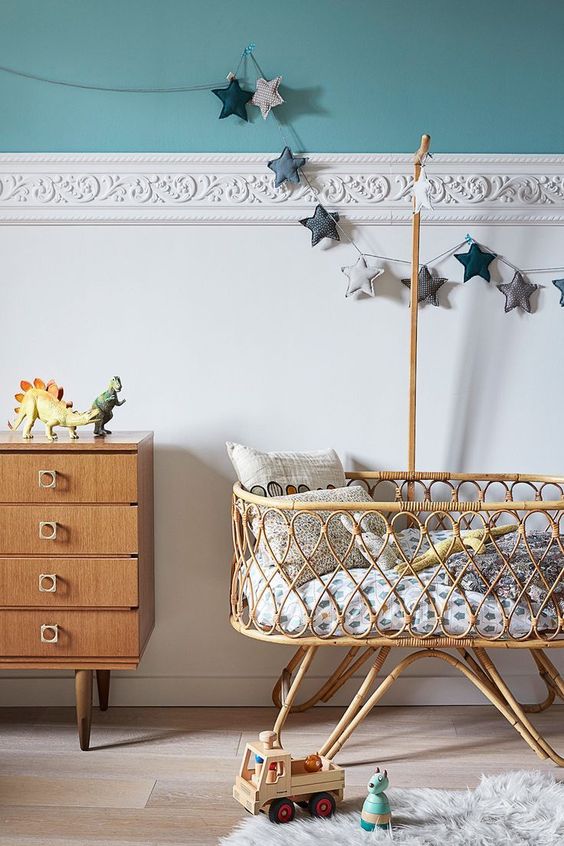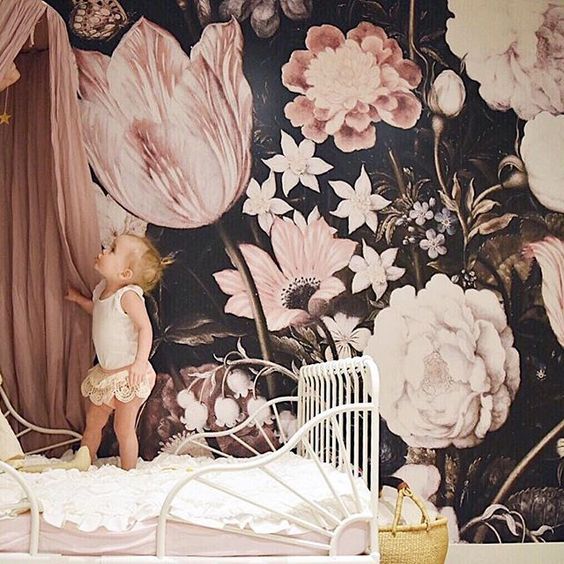 Shop these items below: