Sure, a warm drink on a cold day does just the trick, and that freshly fallen white snow is so lovely, but dry irritated skin? No thank you. Winter is not easy on the body. Between the cold dry weather and the heater running 24/7, it can be difficult to keep your skin looking healthy and hydrated. Here are some beauty products I'm using right now to help fight the winter blues.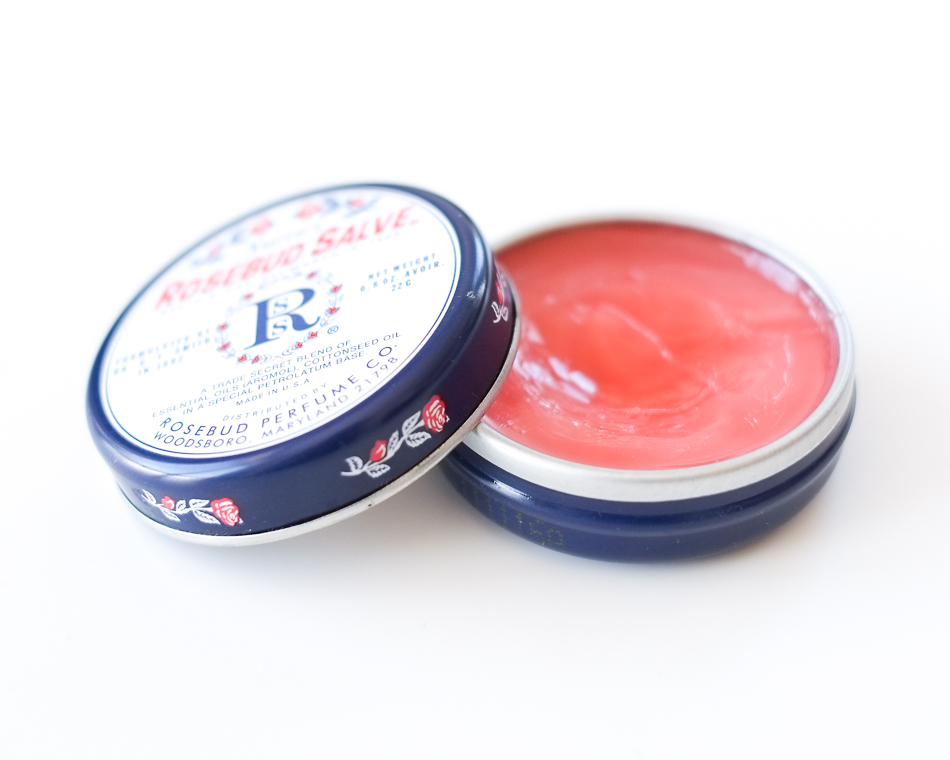 This multipurpose balm not only works great to soothe dry lips and skin, but can also calm and heal irritation, and soothe the sting of minor burns. Plus, it smells heavenly—just like your grandmother's garden full of fresh roses.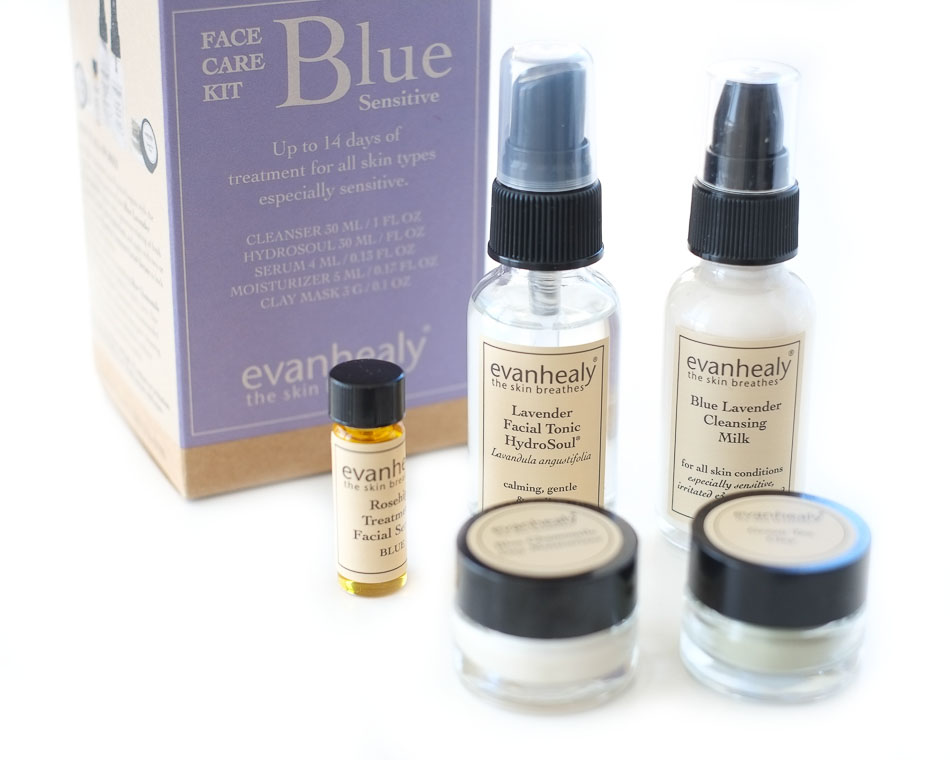 Evan Healy "Blue" Face Care Kit
This skin care line works wonders for all skin types—but especially for sensitive, irritated, and sun damaged skin. The "Blue" kit features the essential oils of blue chamomile, lavender and immortelle, which provide a tranquil and calming effect on the skin, as well as nourishing plant oils and antioxidant-rich floral hydrosols which maintain the skin's natural hydro/lipid balance.
The kit comes compete with a Blue Lavender Cleansing Milk, Lavender HydroSoul Facial Tonic, Rosehip Facial, Green Tea Clay Mask, and Blue Chamomile Daily Moisturizer.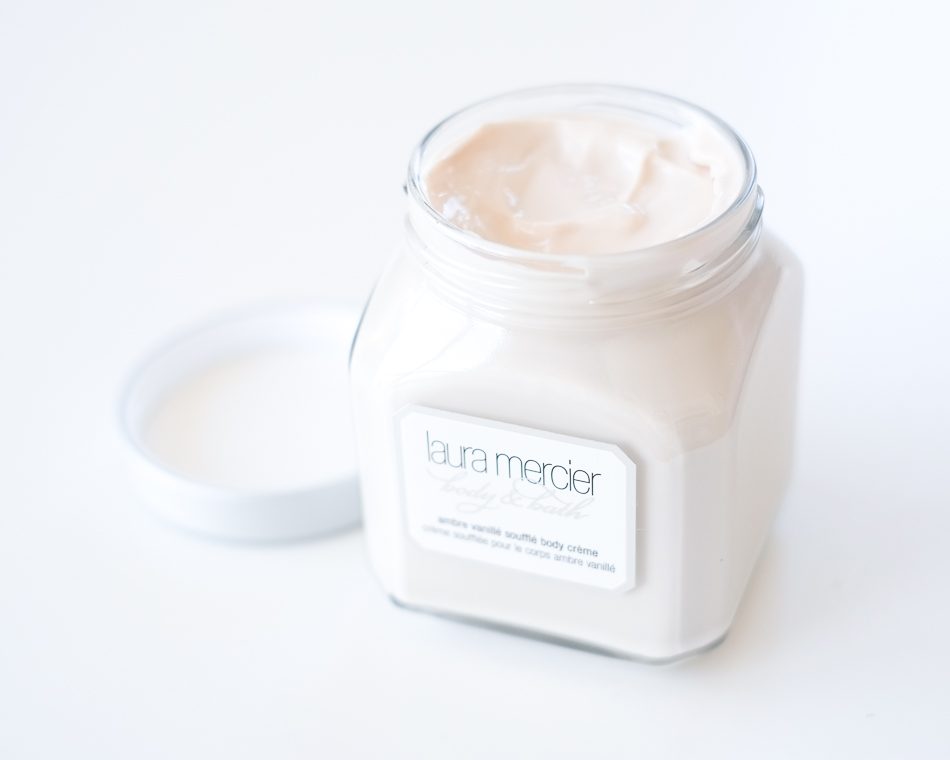 Laura Mercier Ambre Vanille Souffle Body Cream
This is the body creme of body cremes, ladies. So silky smooth and the smell is absolutely wonderful. I love to use this right after a hot bath before bed to lock in all the moisture. Full of vitamin A, C, and E, grape seed and rice bran oil, vanilla extract, and honey, this body creme is a perfect defense again dry winter skin.
Contrary to popular belief, washing your hair everyday actually damages and strips your scalp of its naturally occurring oils. An easy way to keep your hair looking fresh and voluminous without washing is to sprinkle a dime size amount of powder into your hands and rub it through the roots of your dry hair. Viola! And if the extra volume doesn't have you convinced, LuLu Organics is also talc-free, gluten free, vegan, and hand made. Plus, it comes in a variety of lovely scents to keep you smelling fresh, too.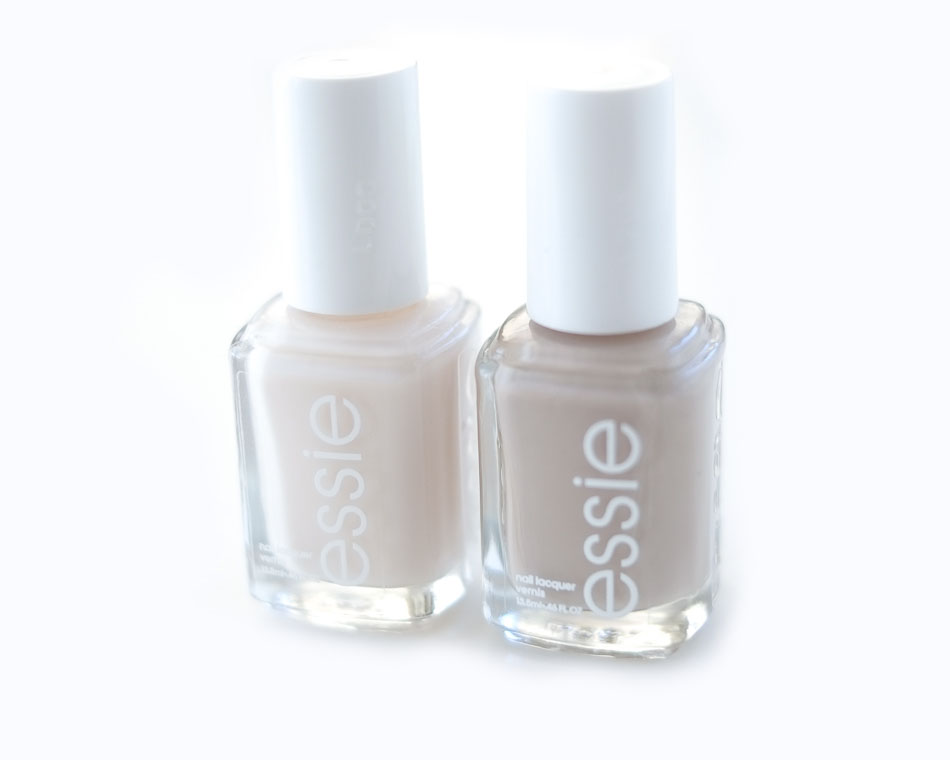 Essie "Adore-a-ball" and "Sand Tropez" Nail Polish
Essie nail polish has long been a favorite of mine for its durability and wide range of colors. This season, I'm loving soft neutrals like the two shades above. Adore-a-ball is a winter white with the softest hint of pink, making it pop without being too harsh. And Sand Tropez is a beautiful light taupey-grey that goes with everything.
What are some of your favorite beauty products for Winter?