When we began thinking about building a wedding website, we knew we wanted something that would give us the flexibility to build a site that was extremely comprehensive, and not only provided details for the wedding weekend, but also helped our guests plan their travels to Tulum. Squarespace provided the perfect amount of ease and flexibility, allowing us to create an image heavy site with all the page layouts and tools we were looking for. Additionally, one of our favorite features of building a wedding website with Squarespace was the ability to use a fully custom web domain.
Once we purchased our web domain, we began browsing through available themes on Squarespace. We knew we wanted something that could showcase the beauty of the location with lots of big pictures, and also something with clean and minimal font, lots of white space, etc. We landed on Forte, and truly love how each and every page turned out. Below are the pages we included on our site.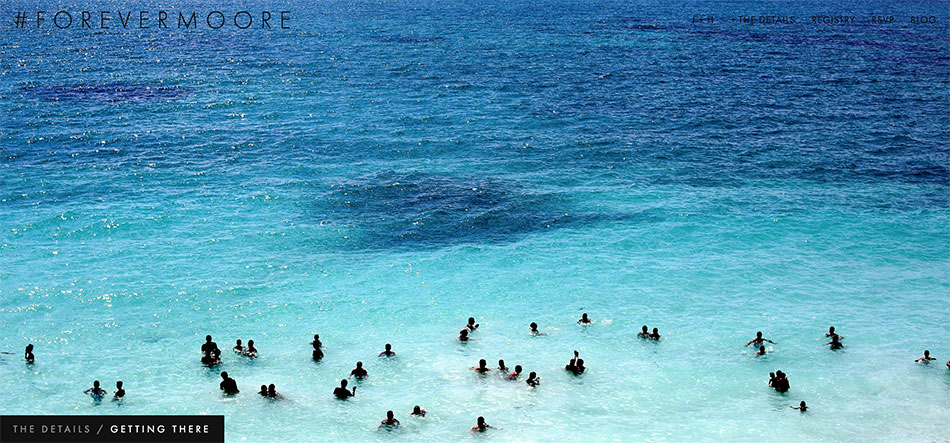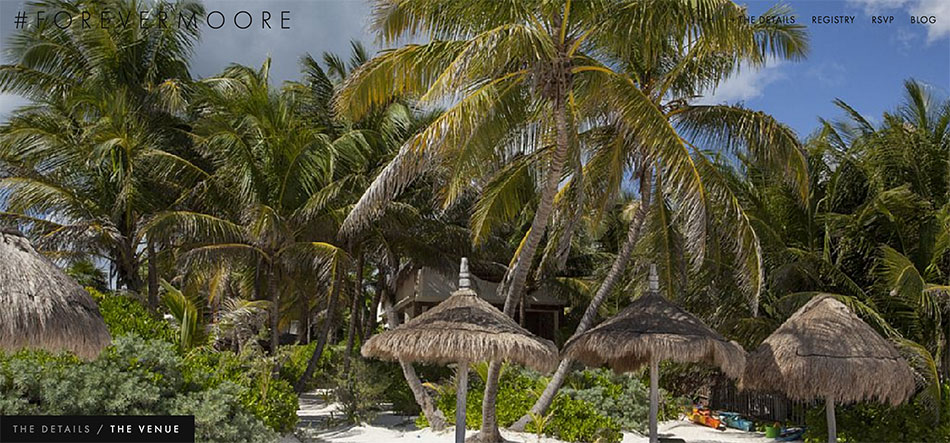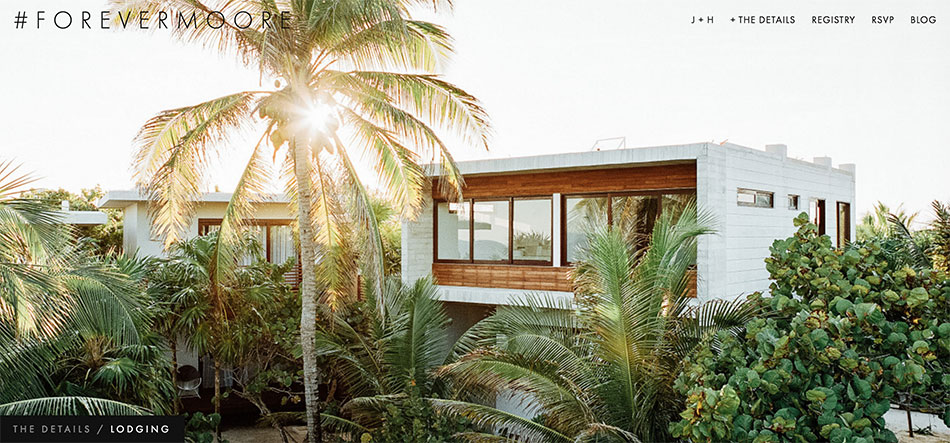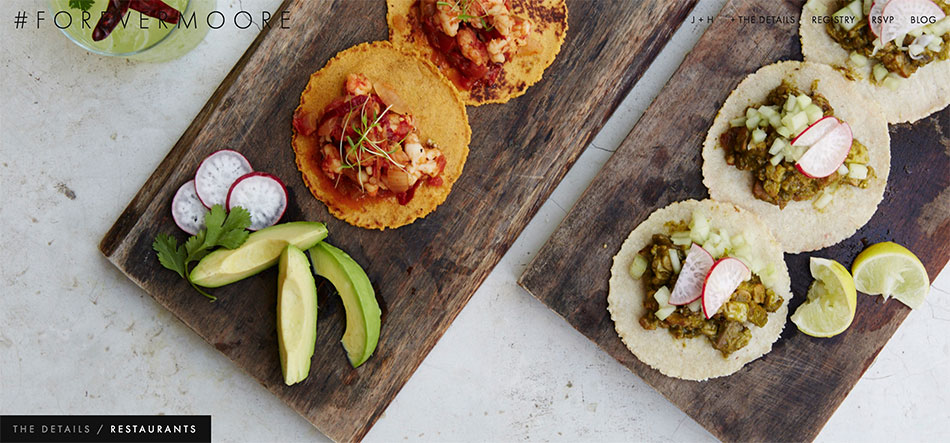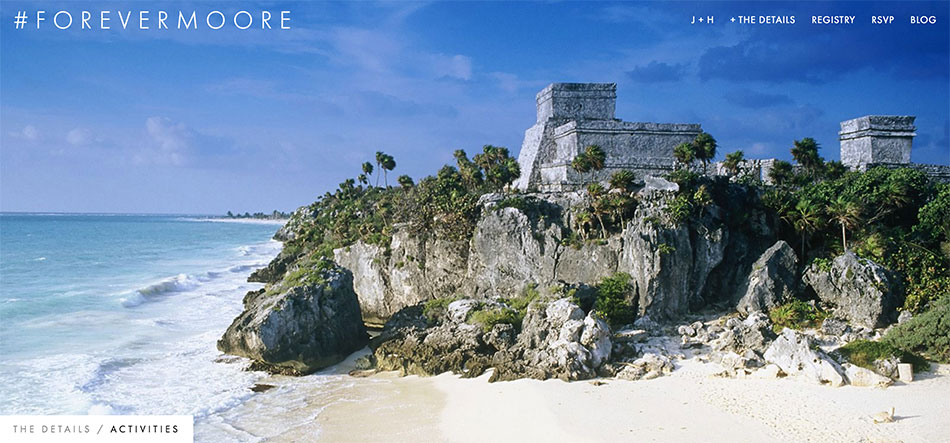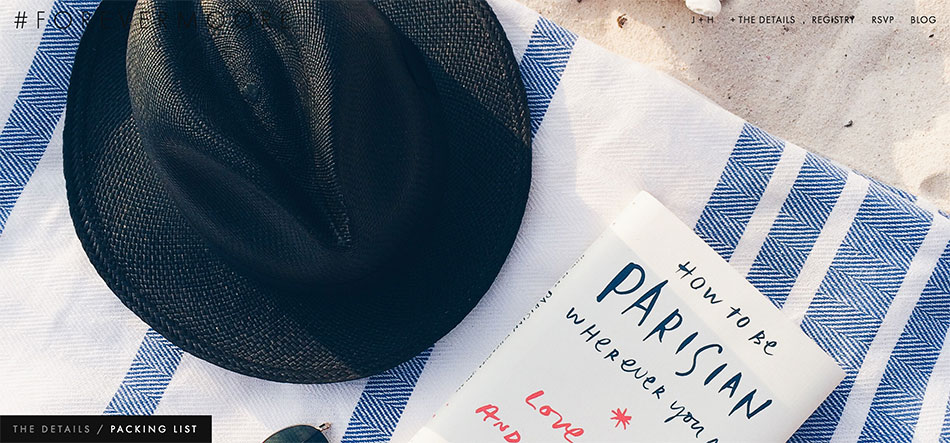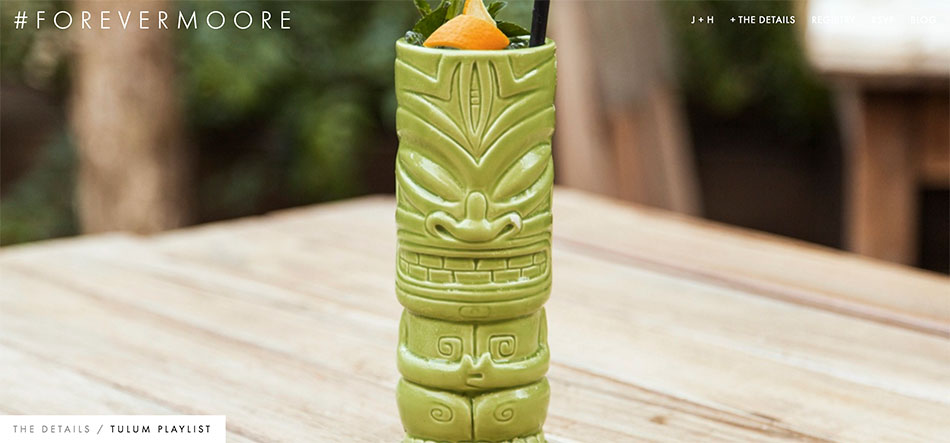 The Forte theme showcases a full screen slider for all your sub pages, which allowed for our guests to immediately visualize the beautiful location they were about to travel to!
The first page we created was an About Page. For anyone who did know our story, we wrote a short little summary about how we met and also included a link to our full proposal story.
For all the specific details of the wedding, we created a drop down tab to include pages for information on the Schedule of Events, Getting There, The Venue, Lodging, Restaurants, and Activities. We also included a suggested Packing List and Playlist for fun.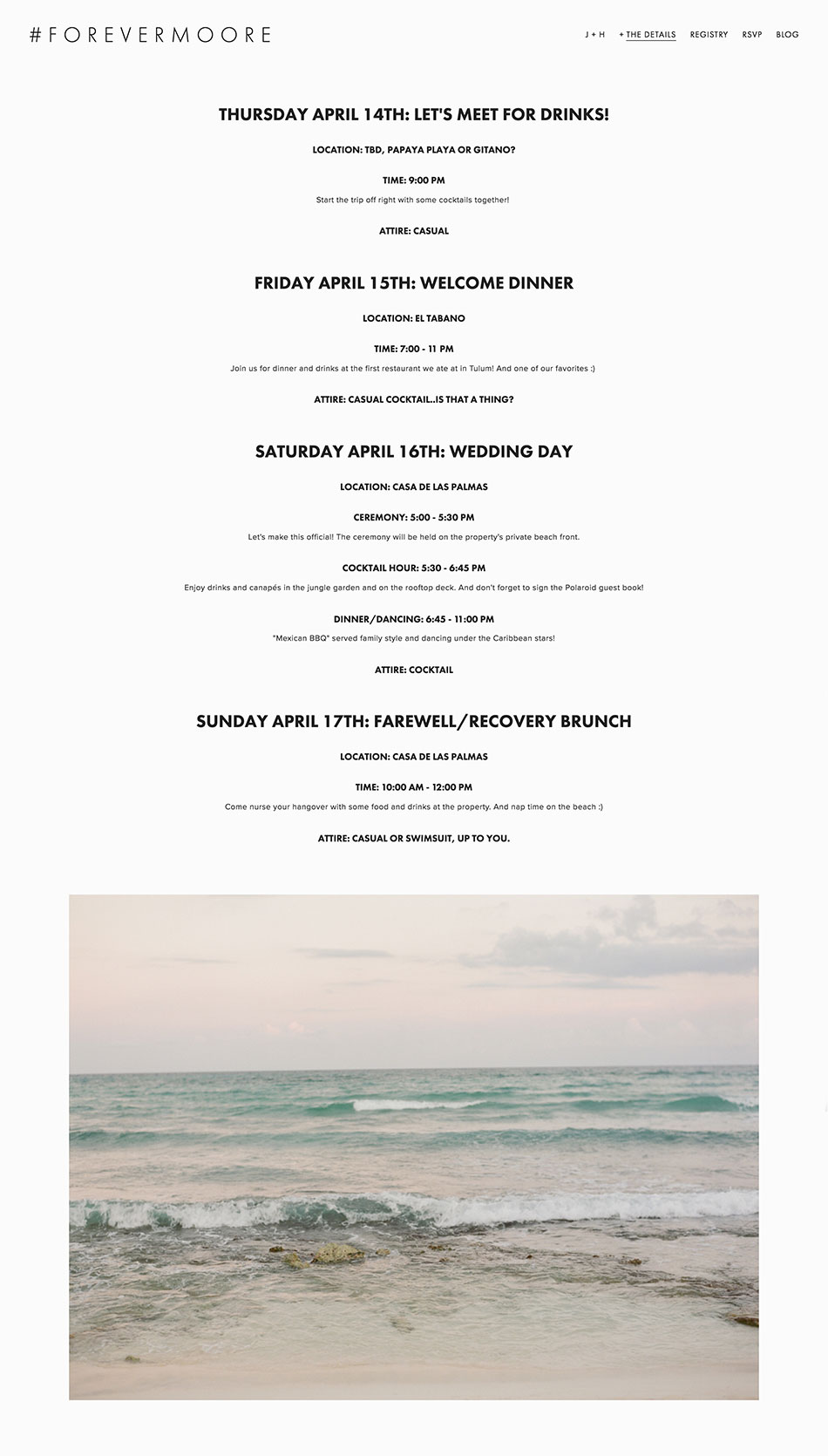 The Schedule of Events page included location, time, attire, and any additional notes on our Welcome Dinner, Wedding Day, and Farewell Brunch, as well as a get together for drinks for anyone in town on Thursday.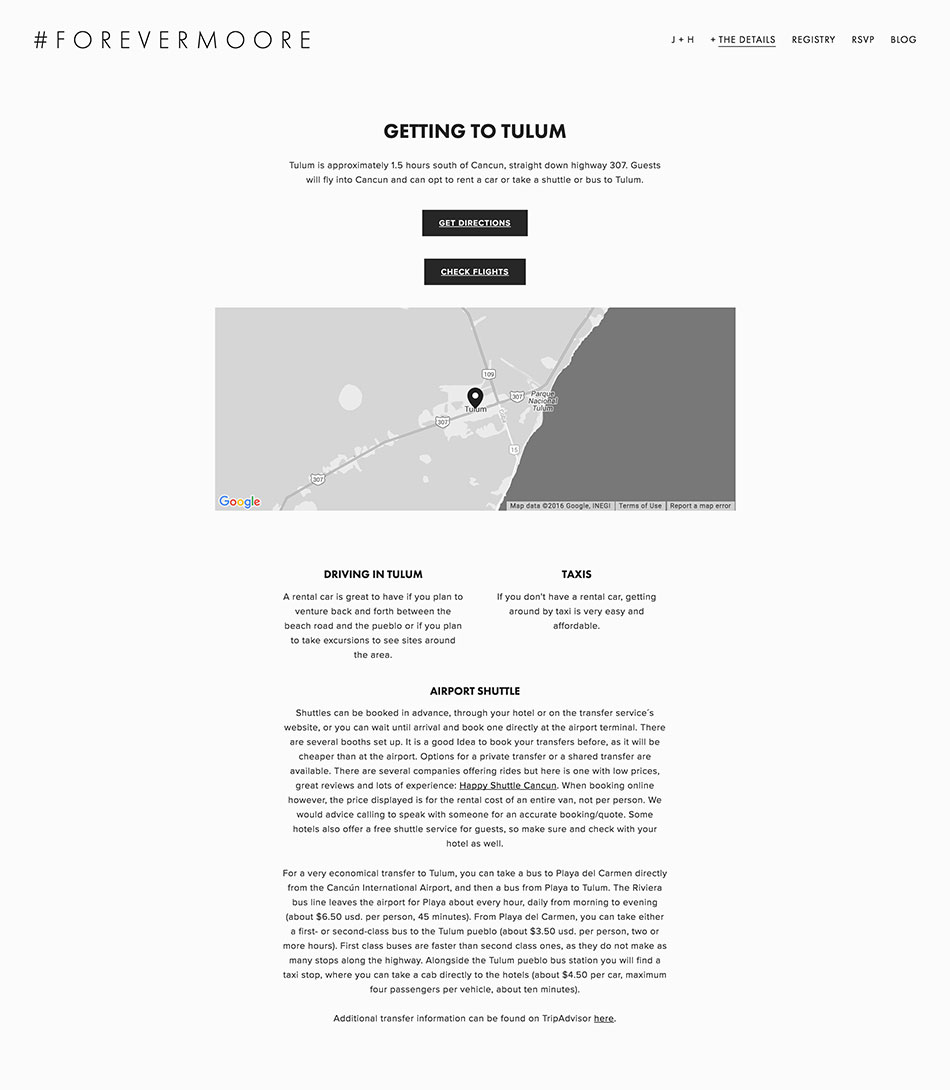 On our Getting There page, we included a link to Google Maps to display the location and also to Kayak to help guests search for flights. We also included information on transportation to Tulum from the Cancun airport via rental car, taxi, shuttle and local buses.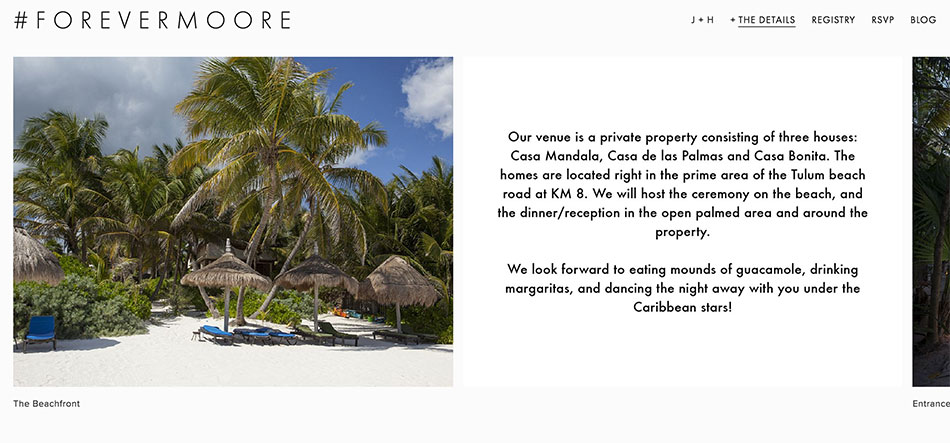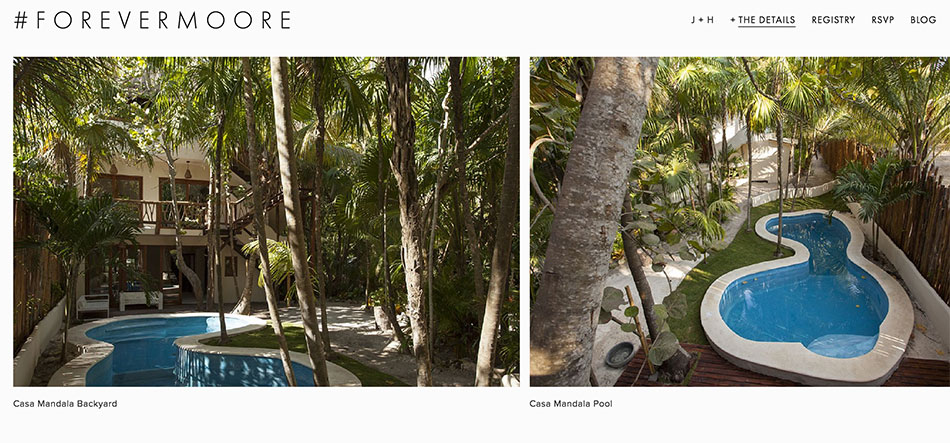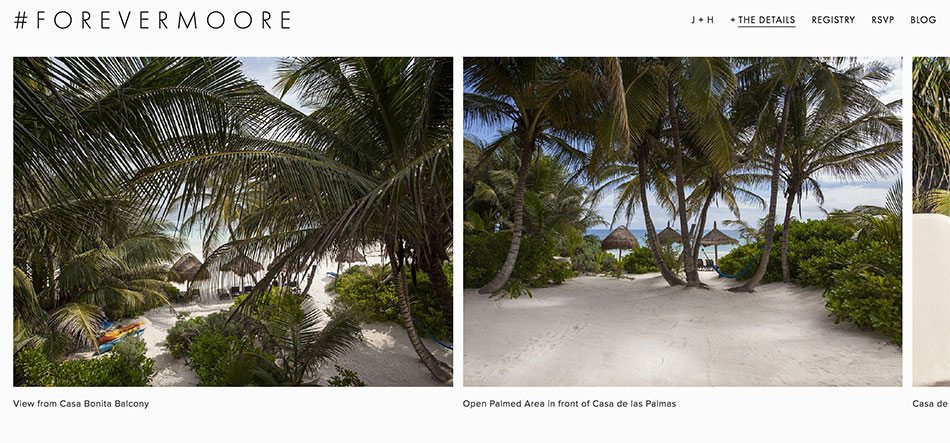 For our Venue page, we switch things up and used an image slider page format to showcase to guests each of the different houses on the property and where the ceremony and dinner/reception would take place.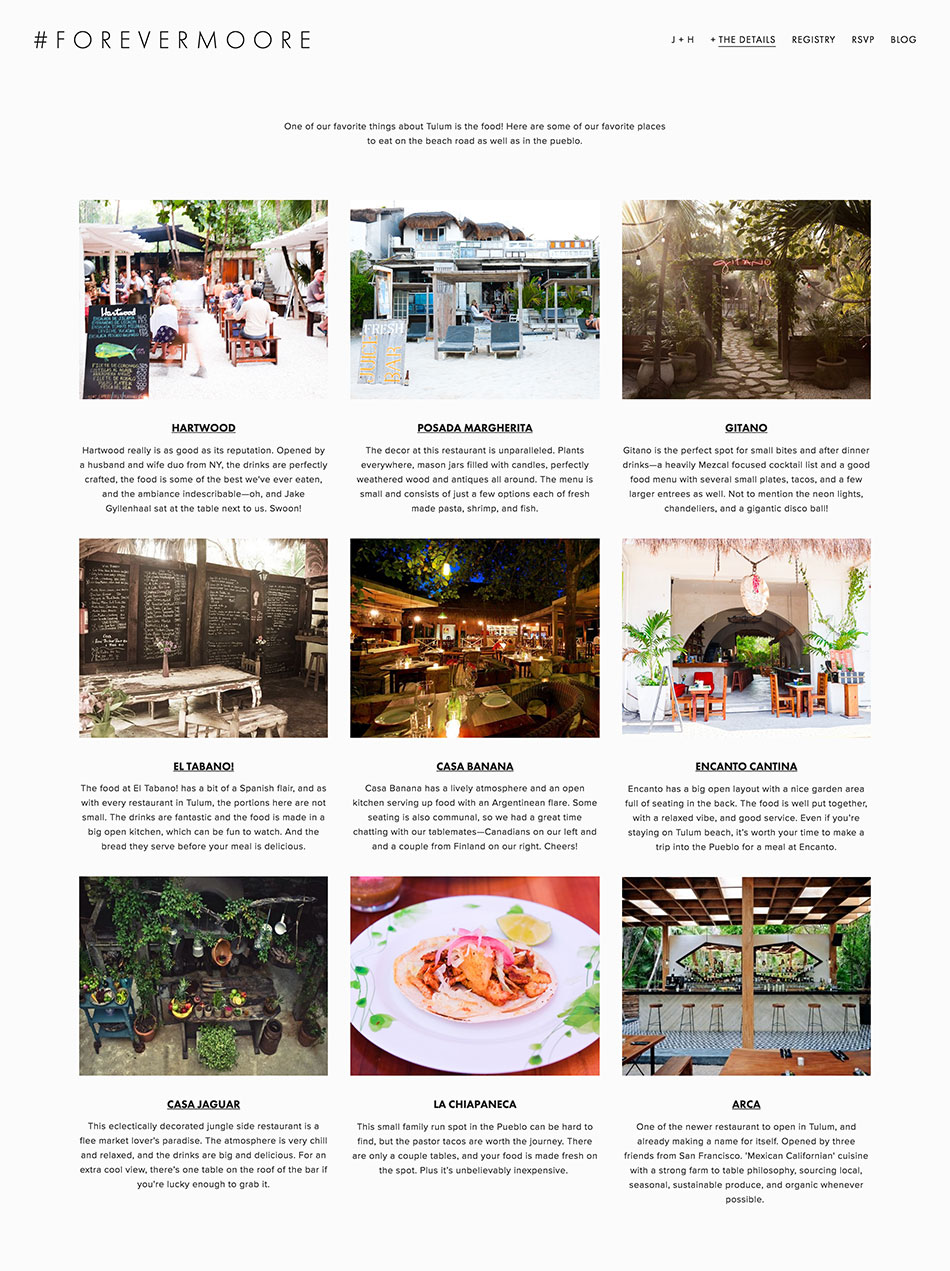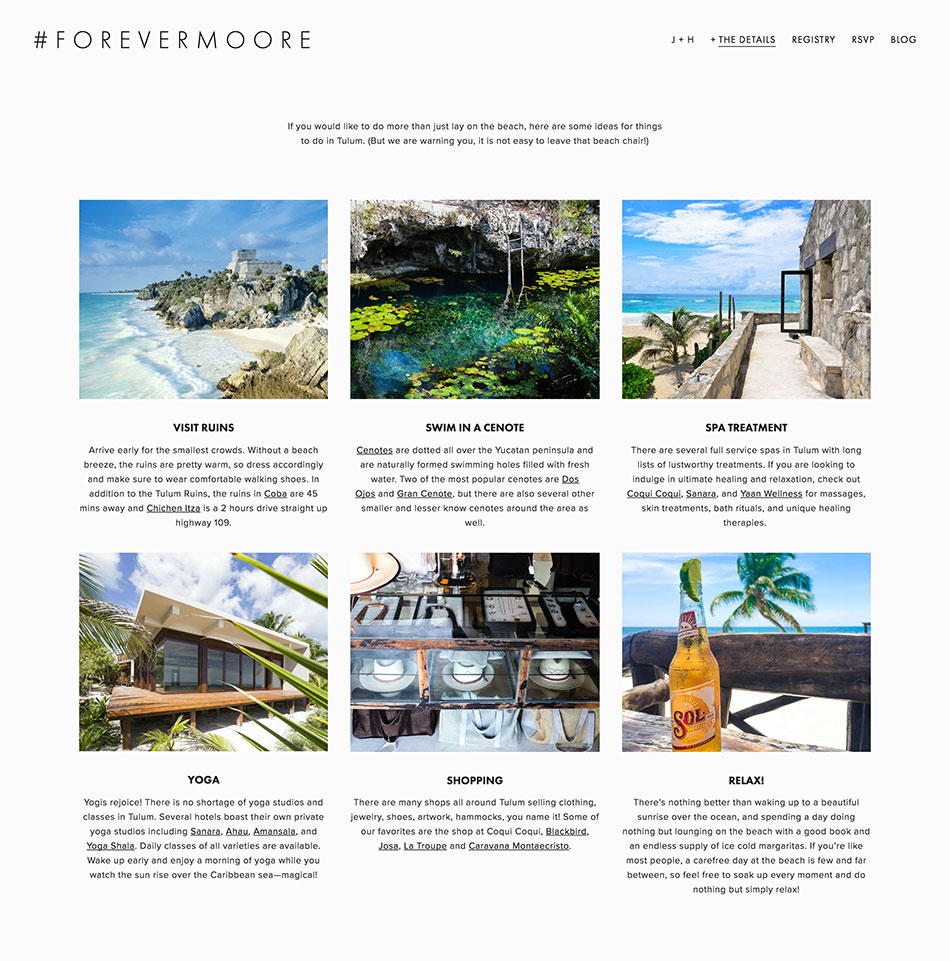 For each of the Lodging, Restaurants, and Activities pages, we included lots of suggestions and descriptions to help guests decided where to stay, and give them ideas for where to eat and fun things to do while in Tulum. We included links to all the hotels, restaurants, shops and activities websites for easy navigation. Squarespace allows you to easily format the page, adding images, text, white space, and more to create page layouts that work best for your needs.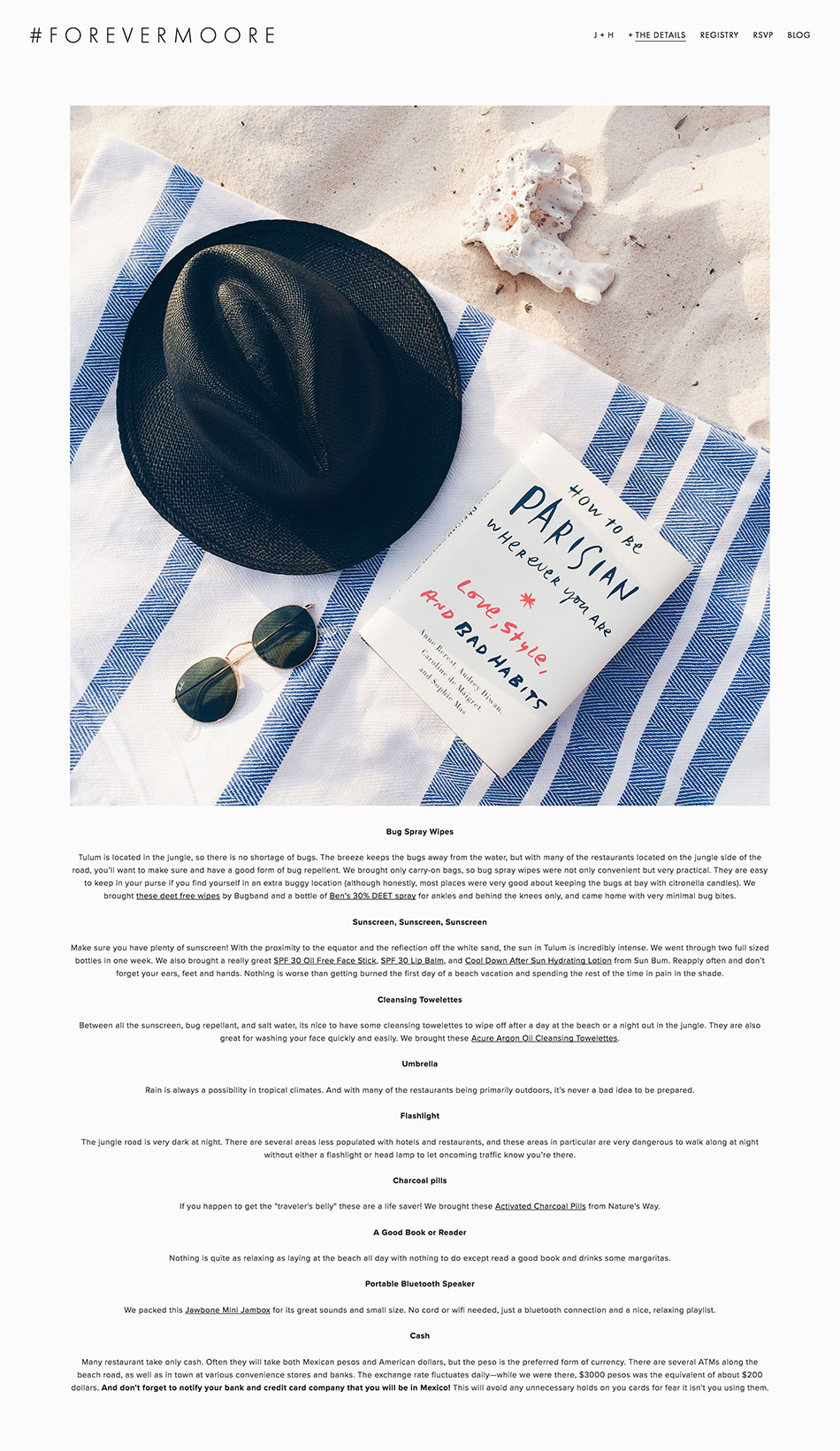 Because most of our guests had never visited Tulum before, we included a packing list to help them prepare for everything they would want to bring.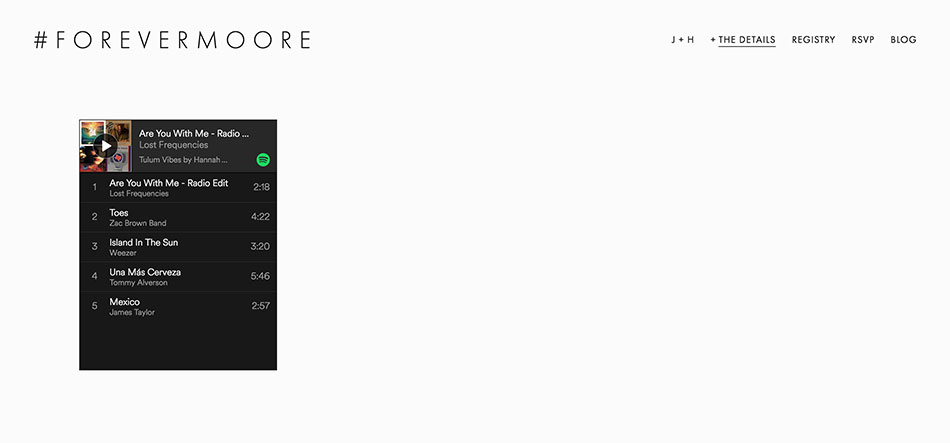 We also thought it would be fun to include a little playlist we put together on Spotify with some songs to get everyone in the mood to relax and have a great time! Squarespace allows you to easily embed a playlist, which is another cool feature we loved.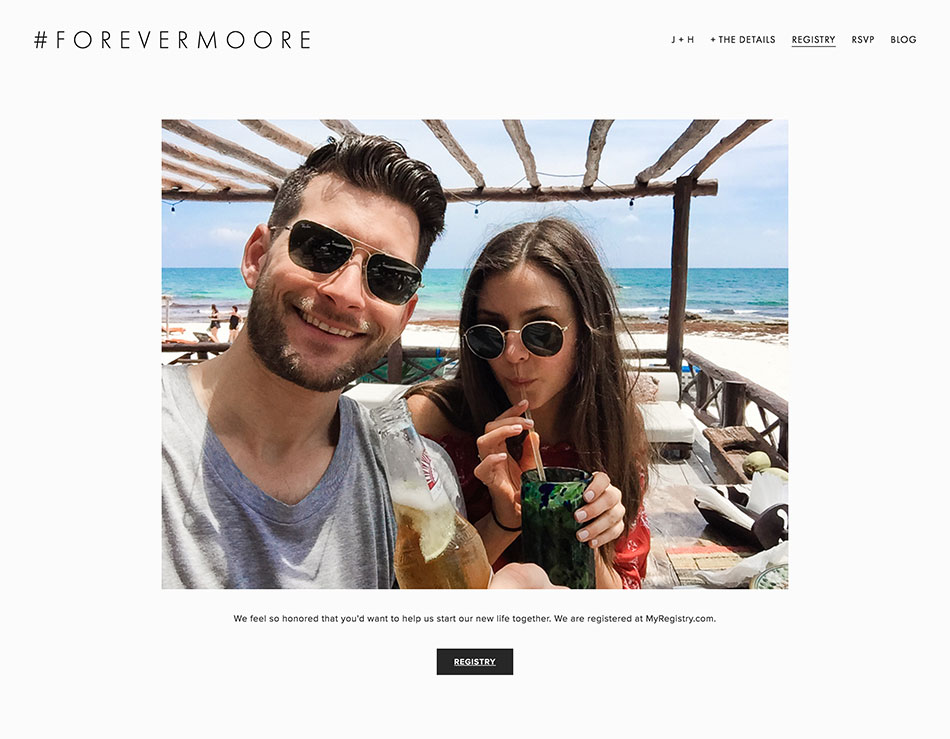 We created a simple splash page that linked our guests to our registry on MyRegistry.com.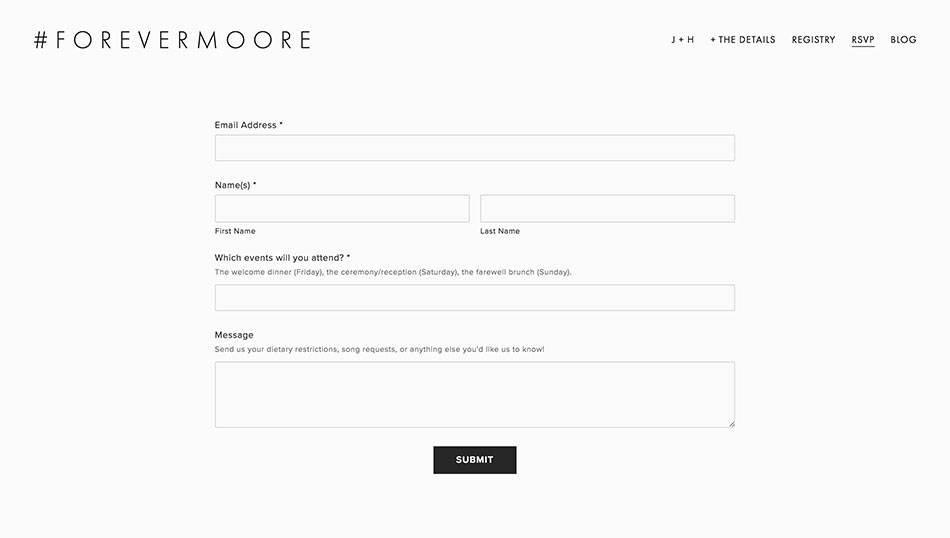 Another feature we loved about Squarespace was the ability to create an RSVP page tailored to your wedding day. This was also the perfect way to pull together all our guests email addresses as they RSVP'd.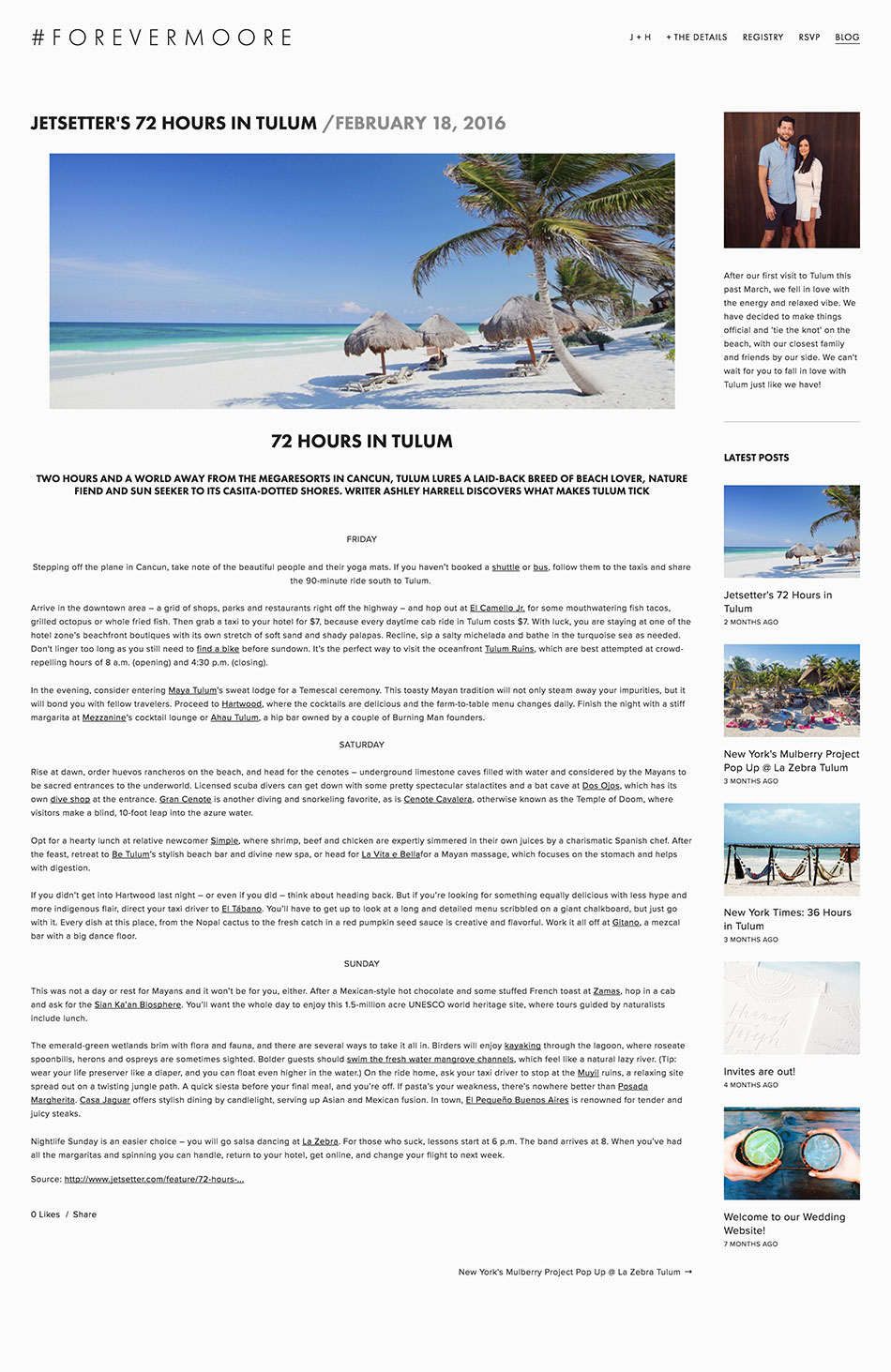 And finally, we loved the ability to have a blog page where we could keep guests updated with details and fun articles on Tulum.
Creating a wedding website with Squarespace was simple, easy, and provided us with all the tools and page options we were looking for. If you're looking to build your wedding website and have any additional questions, send me a note and I'd be happy to help! View our full wedding website HERE.
What did you use to build your wedding website? Looking back, is there anything you would have changed or done different?