Mexico will always have a piece of my heart, and it's properties like this that continue to ignite that love affair over and over again. If you relish in old world charm but are a sucker for modern design, this oasis in beautiful Merida, Mexico might just be for you. Located 45 mins south of the city on adjacent properties, you'll find Hacienda Sac Chich and Casa Sisal, opposite in design, but equal in allure. Hacienda Sac Chich with its colonial roots, and Casa Sisal, a modern architectural masterpiece, can be rented together or separately, making them a perfect location for a family retreat, wedding, event, or simply a romantic getaway for two. For more information and bookings, visit Urbano Rentals.
From Urbano Rentals:
"One could easily drive past the Hacienda Sac Chich without ever knowing you had bypassed one of the most magical gardens and enchanting properties in the Yucatan, as only the 85 foot chimney is visible from the street. The previous owner of the hacienda was a botanist who had a plant nursery with many acres of gardens. Josephina Larrain, a landscape architect, bought the Casa de Maquinas and began to renovate the property and improve the gardens. The current owners have lovingly restored the hacienda and renovated the buildings with the help of Josephina and her husband Architect Salvador Reyes Rios.
Casa de Maquinas has two houses that are available for rental, the Casa Vieja and Casa Nueva. These houses share a garden and the pool. They are joined by an arcaded loggia living area surrounded by large lily ponds. This common living area has a dining table for 10, a fireplace and two lounge areas with comfortable sofas and chairs. On the roof is a star gazing platform and seating. The perfect location to see the sunset and enjoy the jungle breeze in the evenings."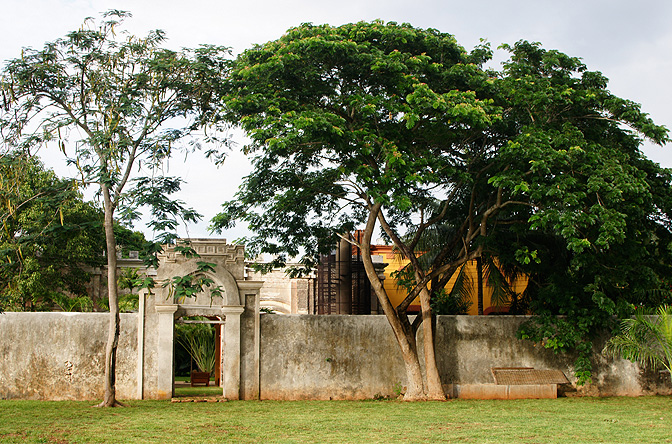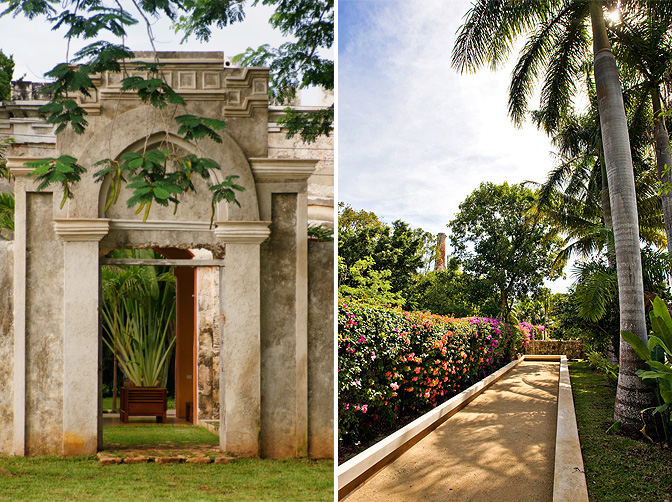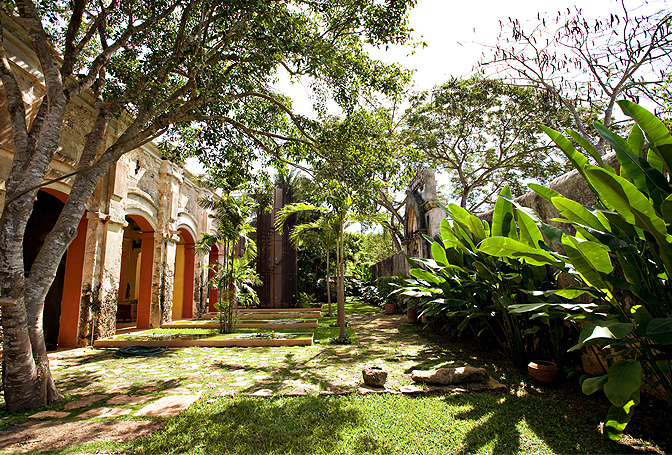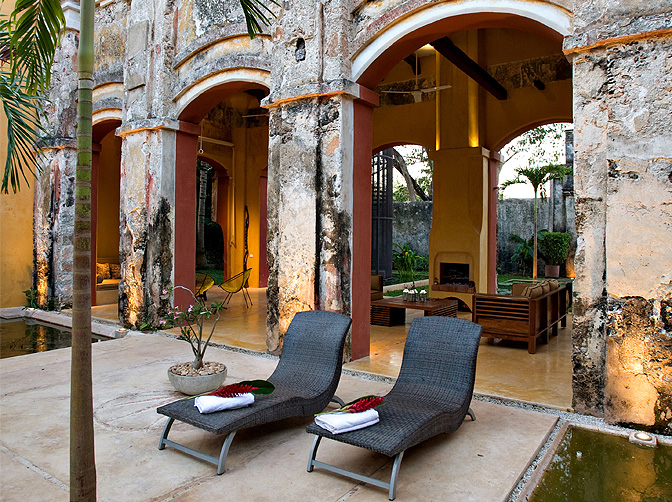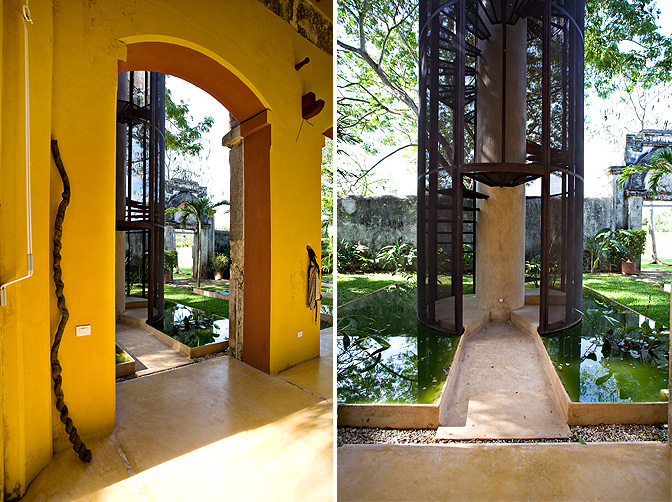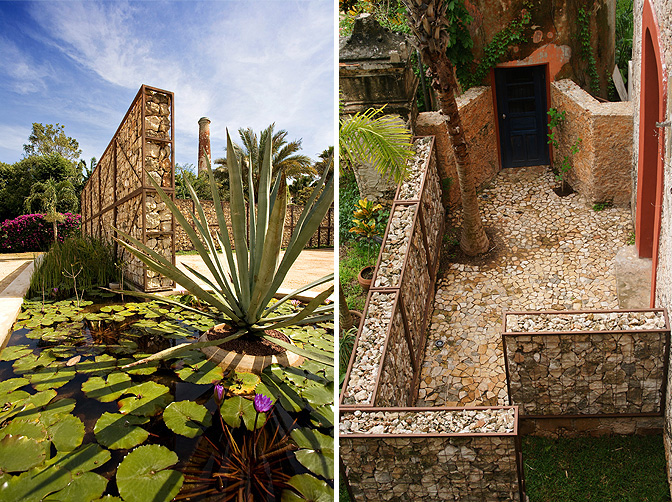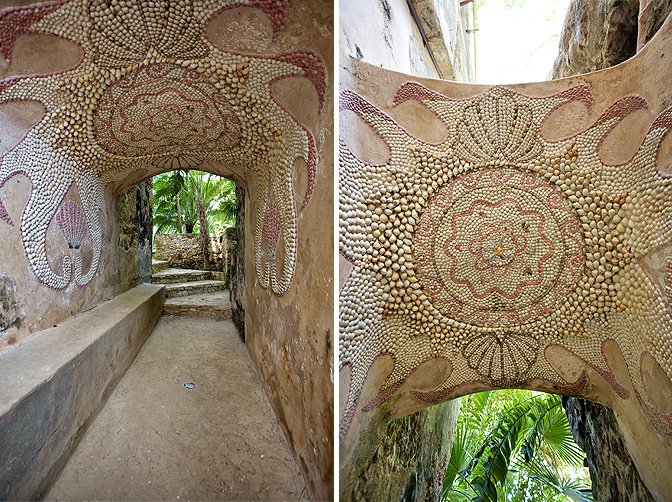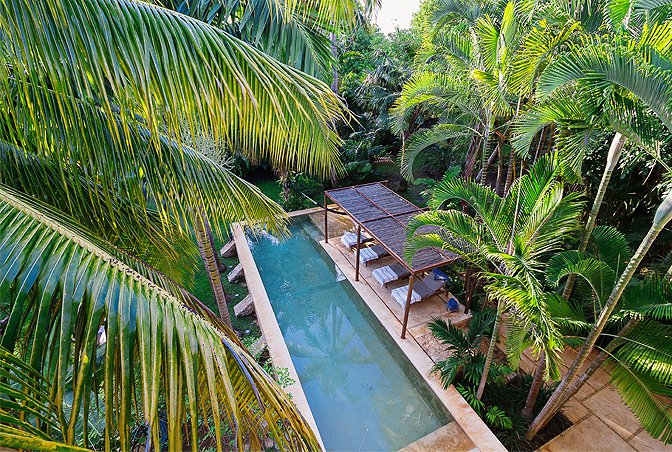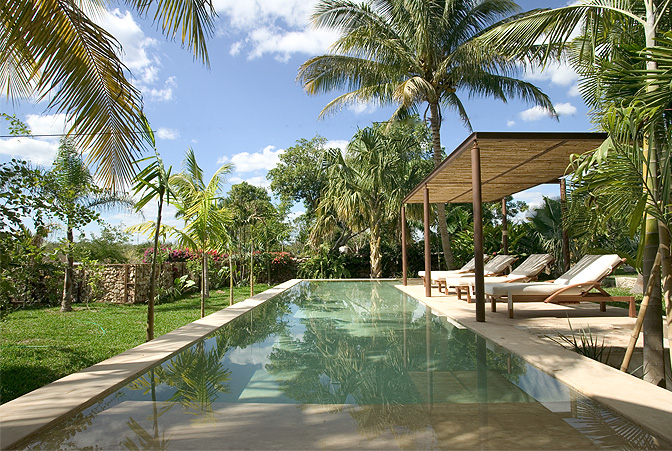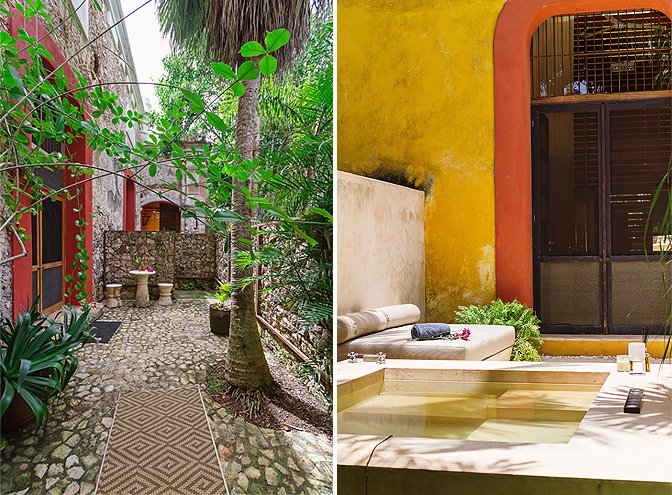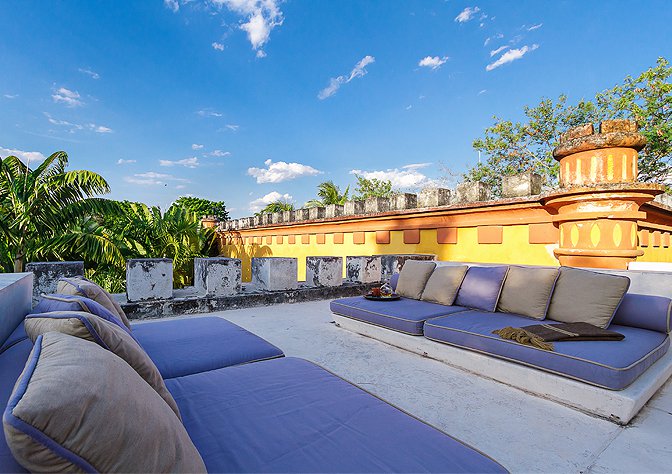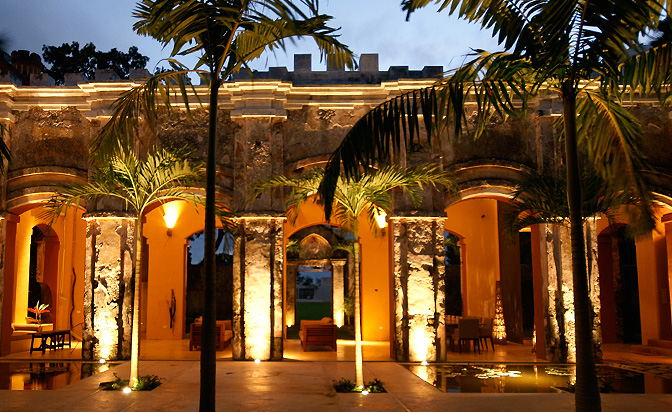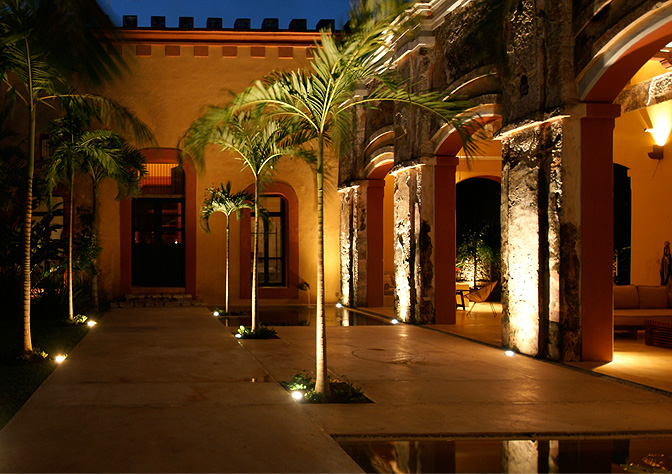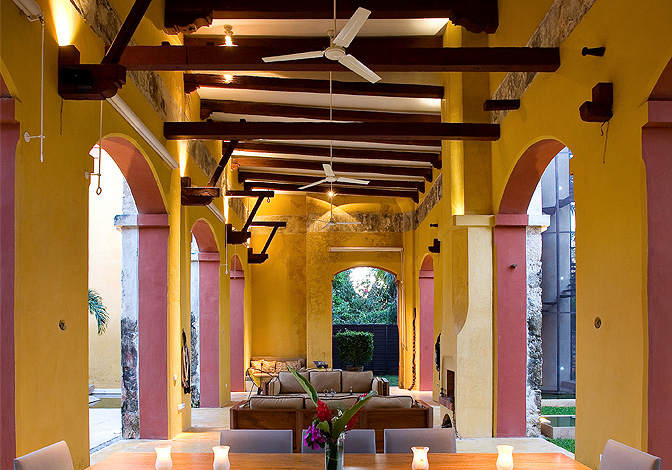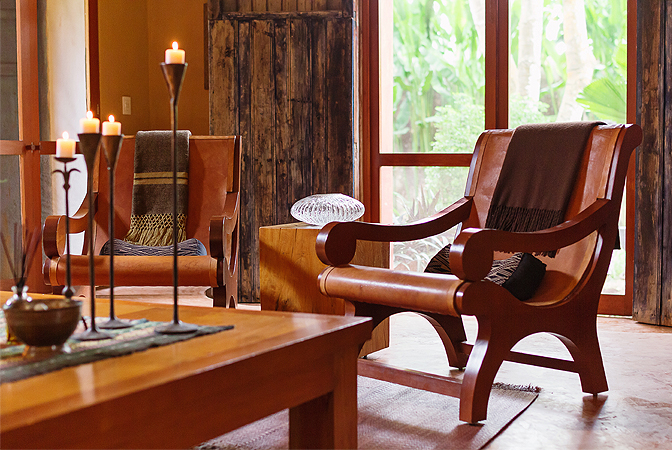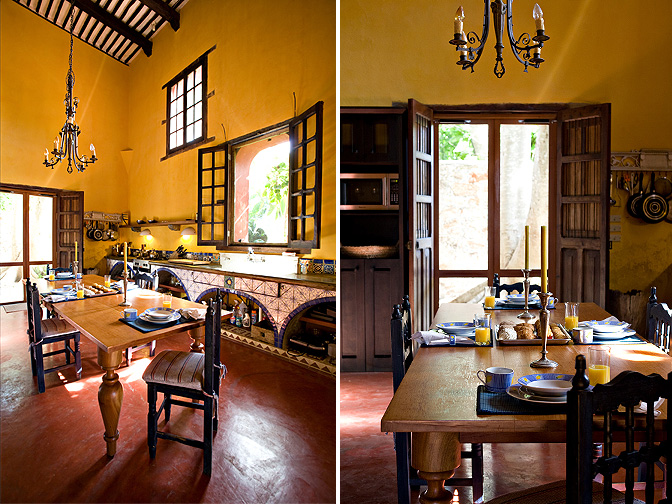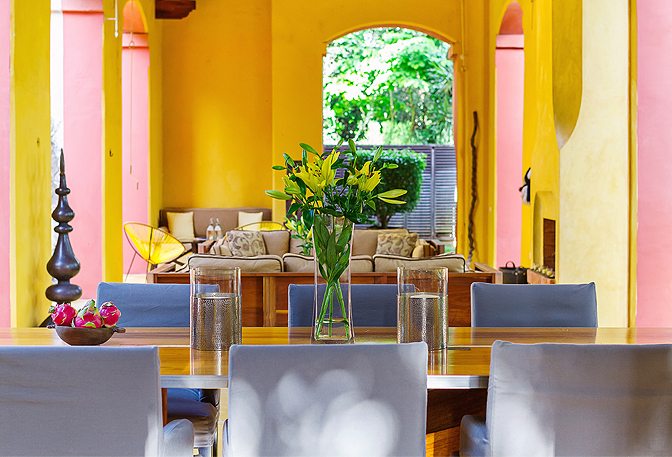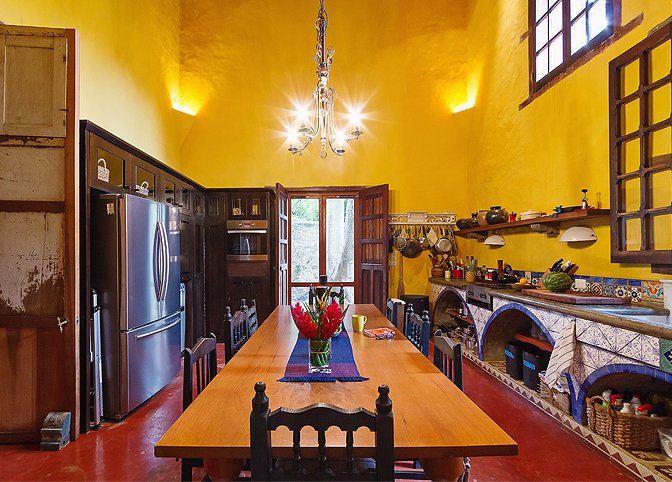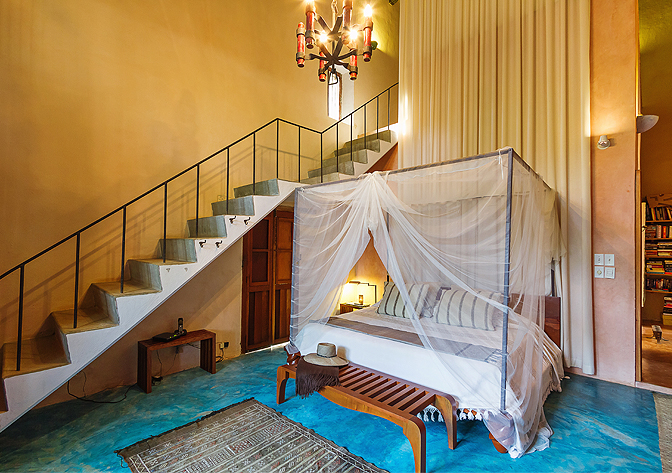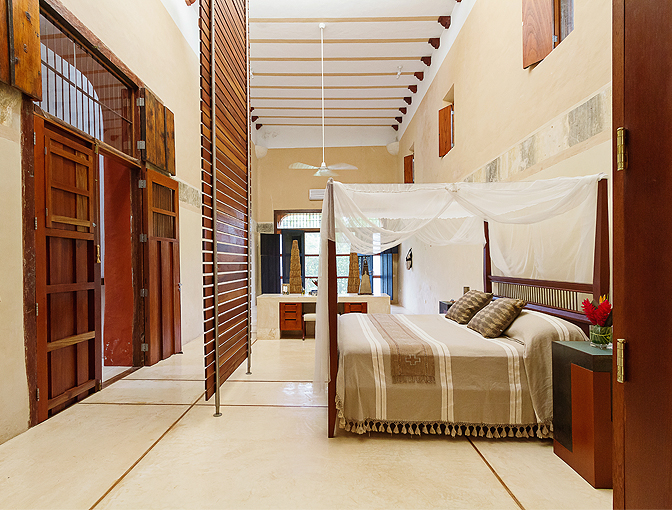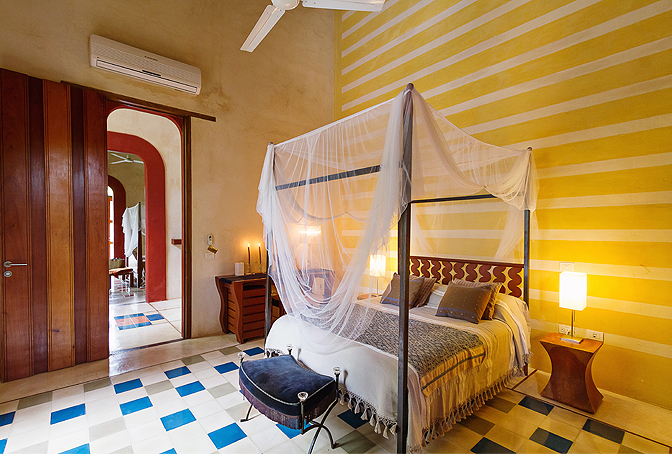 Casa Sisal
"The Casa Sisal is the latest addition to the hacienda. It is a contemporary two bedroom villa designed also designed by Salvador Reyes Rios. There is a regulation bocce court on the grounds, 4 bicycles, volley ball, badmitten, croquet, soccer, basketball, water volleyball and glow in the dark frisbee.  There is staff of gardeners and two maids on the property Monday through Saturday.  A washer and dryer are available. A driver for airport transfers and day trips can be arranged with advance notice of your arrival."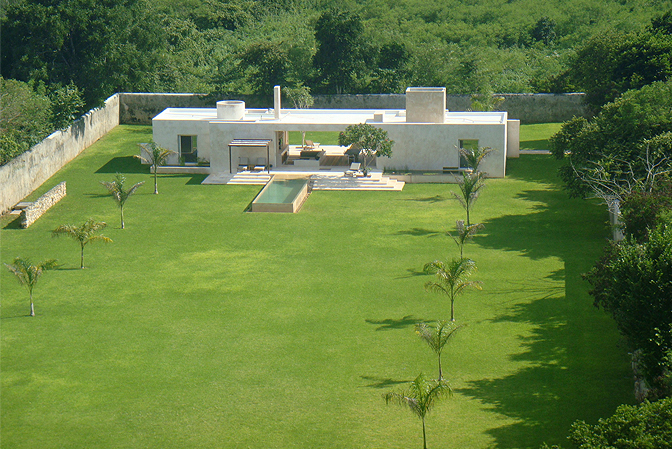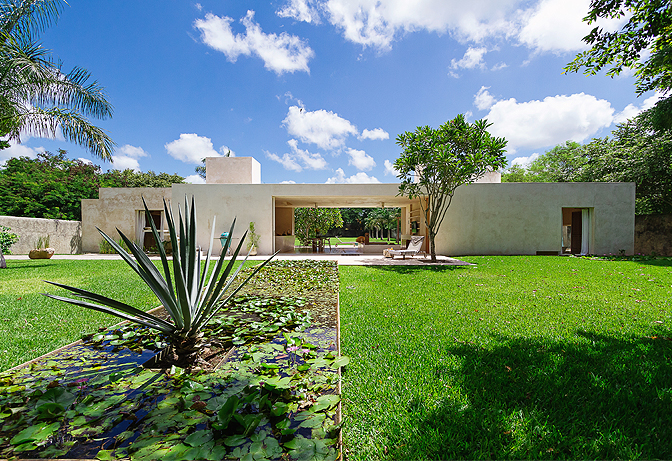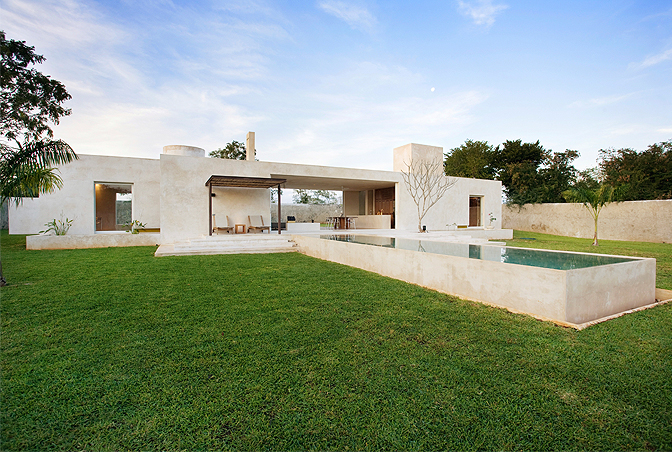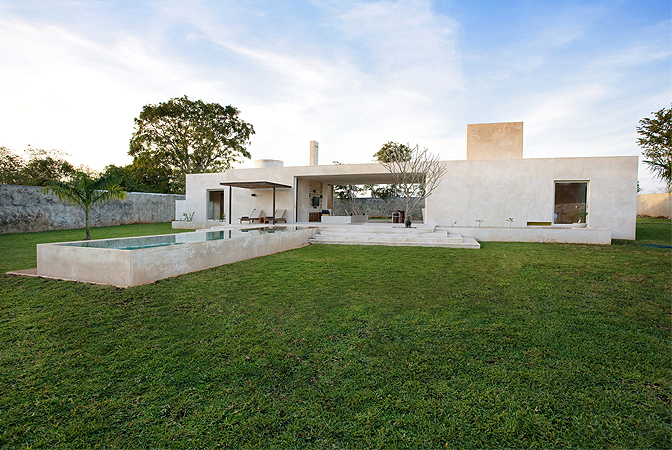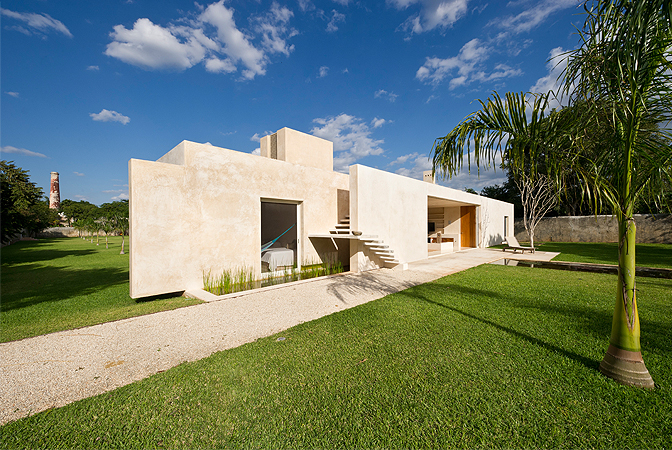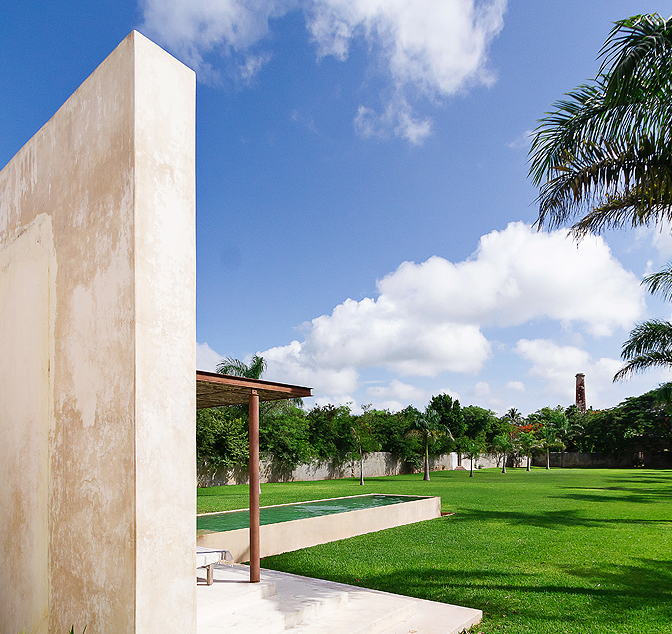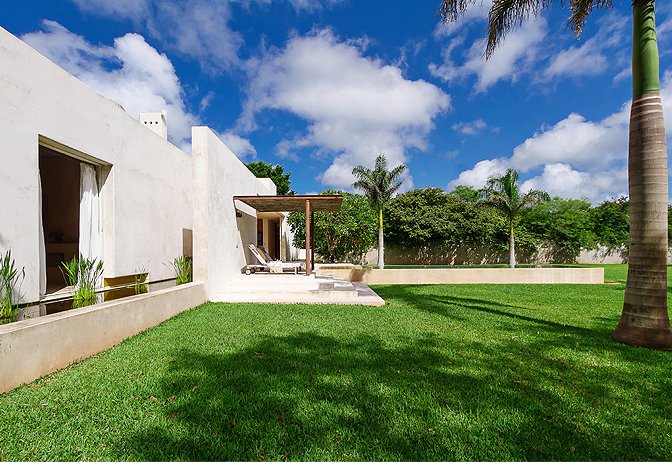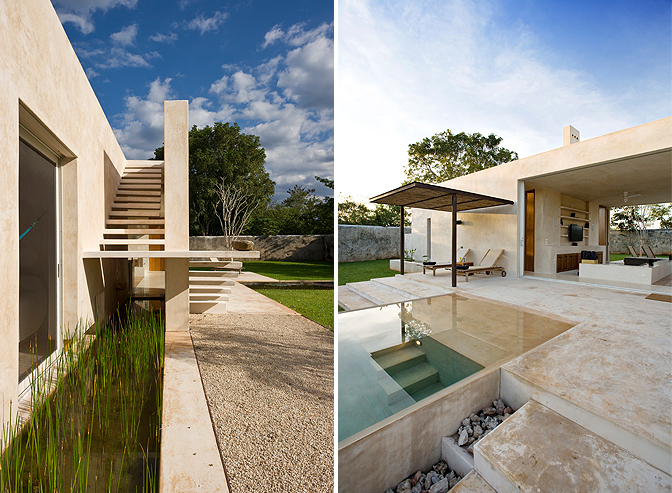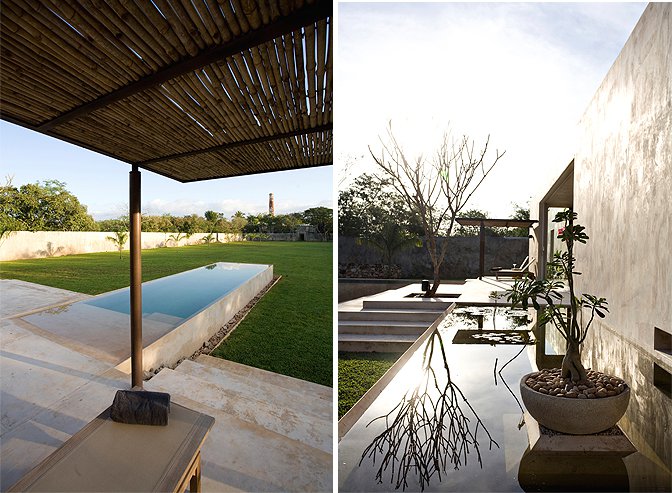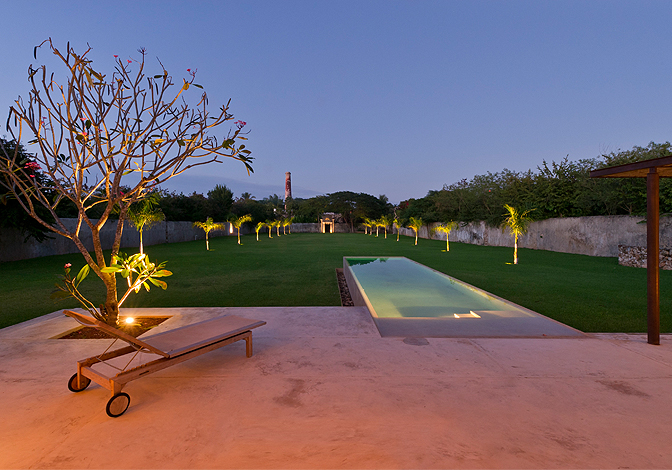 (notice the chimney and connecting entrance to Hacienda Sac Chich at the far end of the yard)