Our first morning in Paris began with the a visit to the Eiffel Tower. It may be a cliche tourist attraction, but the views from the top are undeniably great. And the selfies are even better (haha).
Your best bet for visiting the Eiffel Tower is to make reservations and purchase tickets ahead of time on the Eiffel Tower website. Once you've done this, all you have to do is show up at your scheduled time, saving you a least an hour (and sometimes two) waiting in line. The reserved times go quick so expect to book at least two month in advance. If your desired time is no longer available, keep checking as times slots do open up.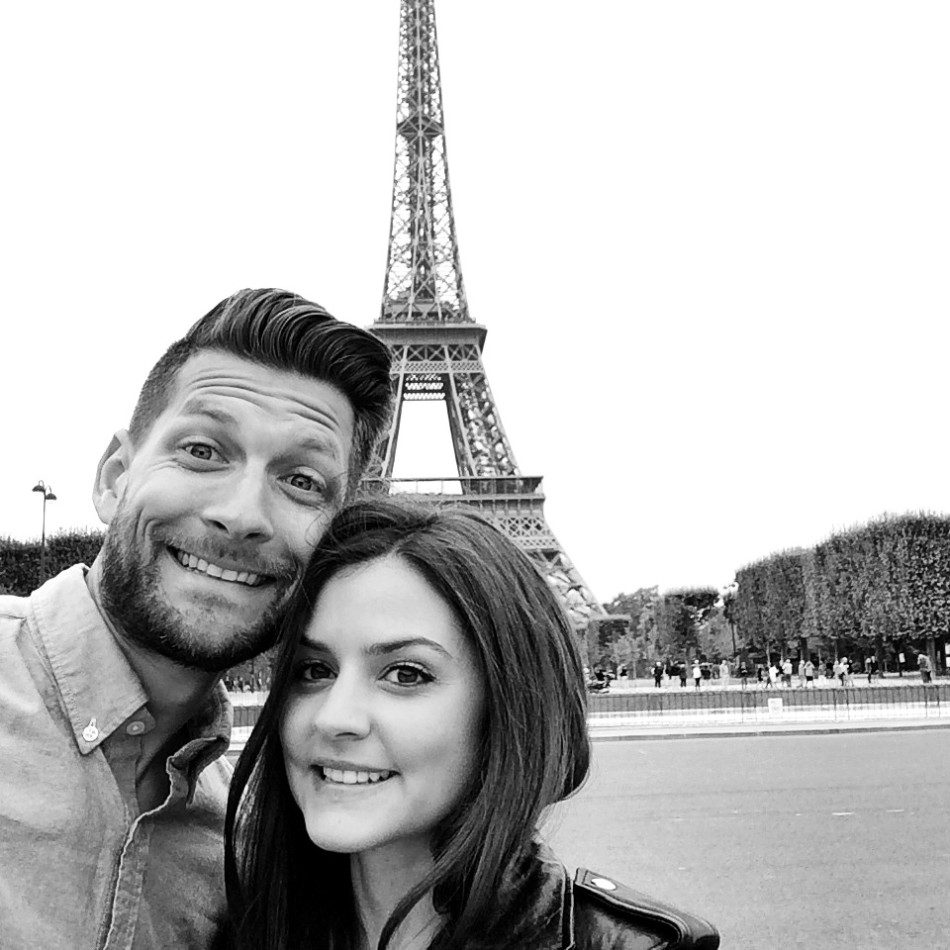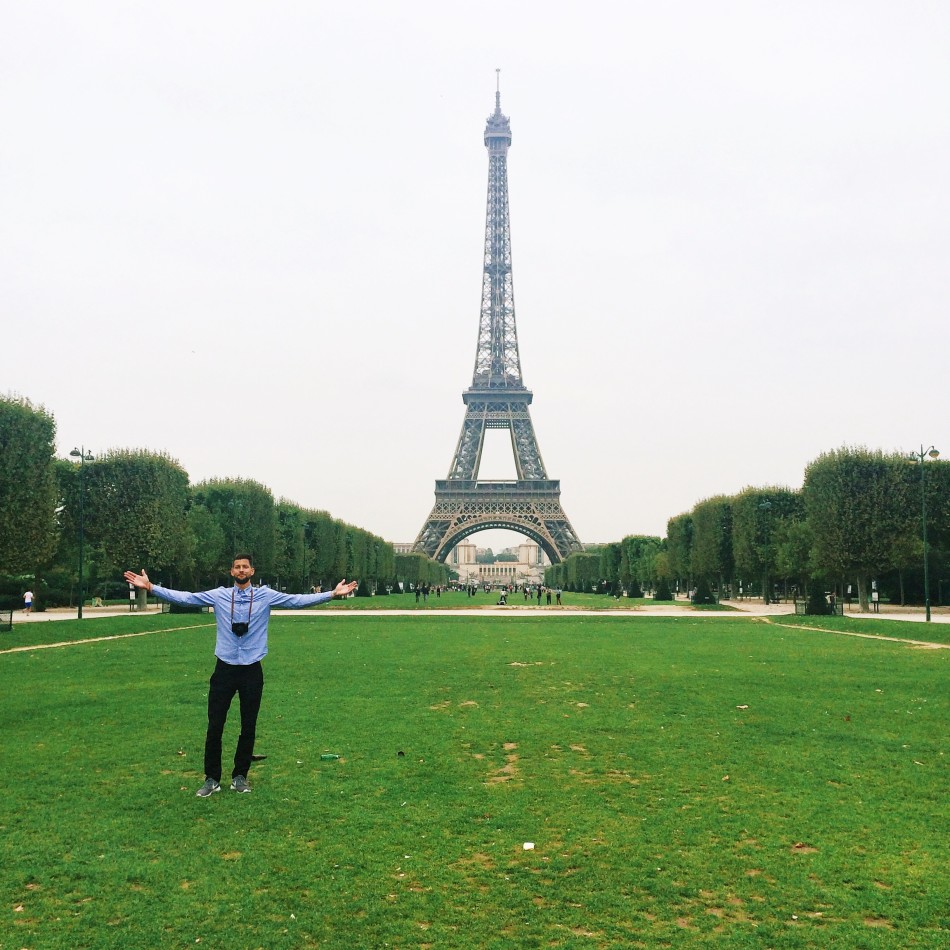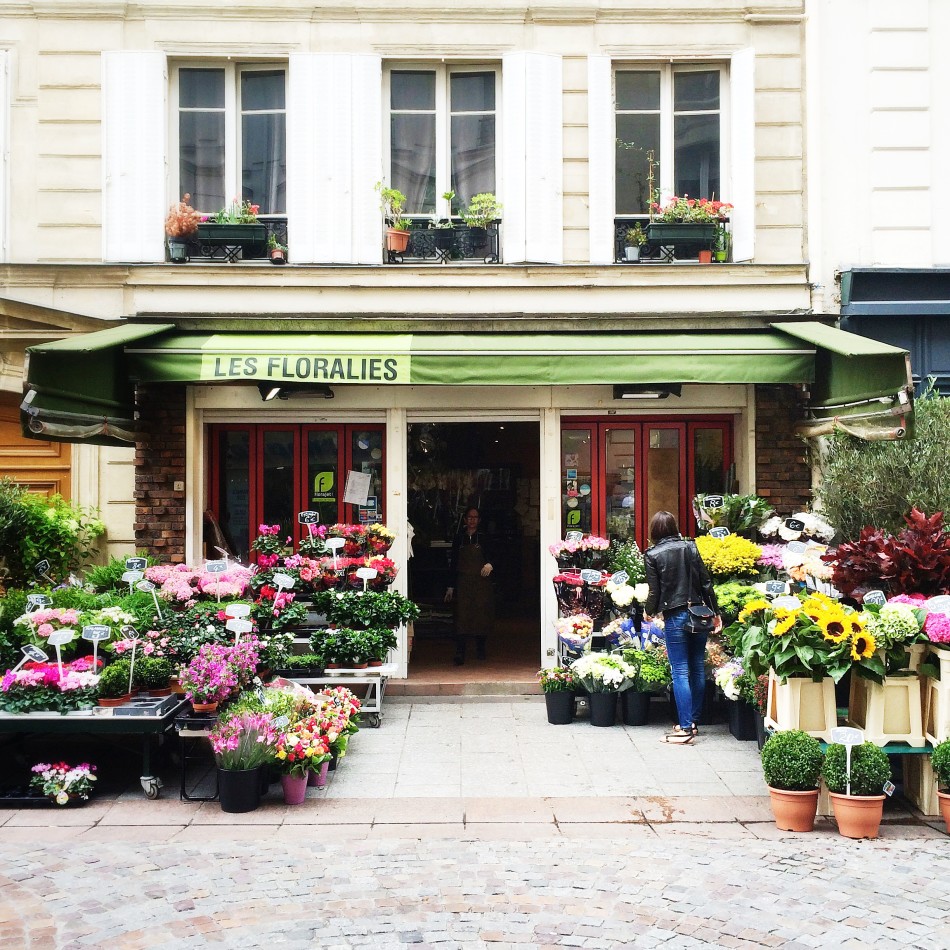 Just South of the Eiffel Tower is the pedestrian only Rue Cler. Filled with bakeries, flower shops, patisseries and cafes, Rue Cler feels a bit like being transported to a small french village. We stopped for delicious lunch at Cafe du Marche before an afternoon of French shopping.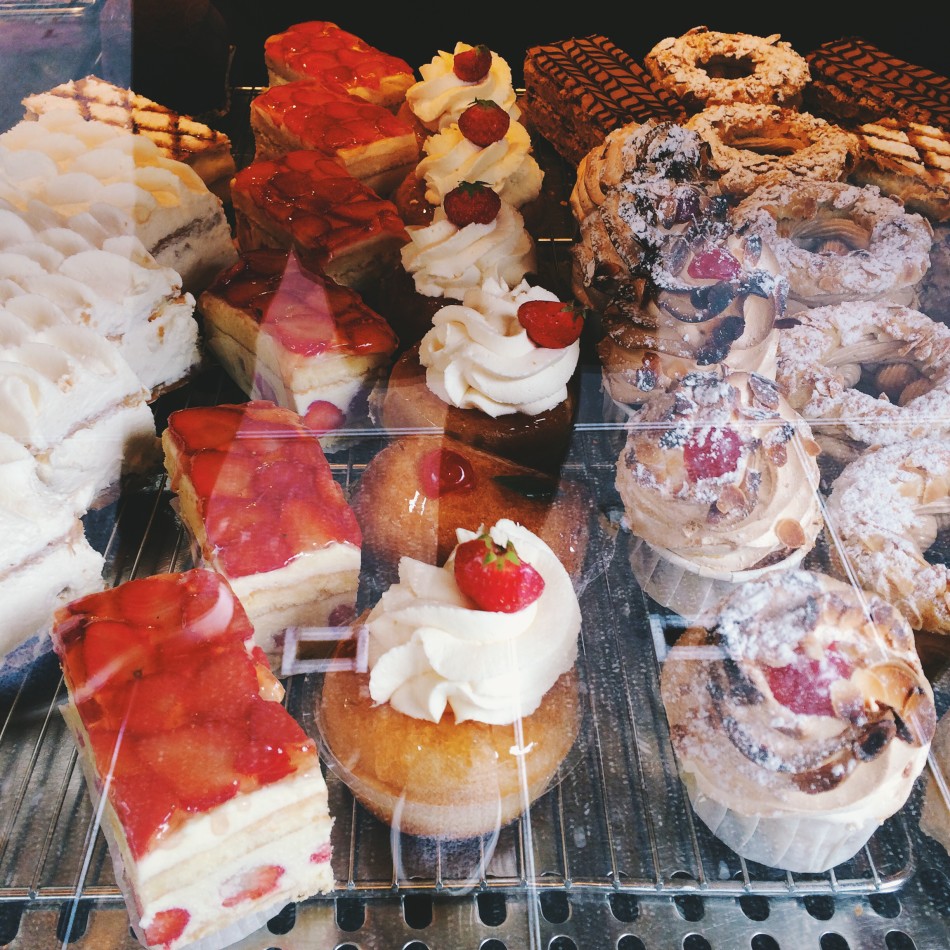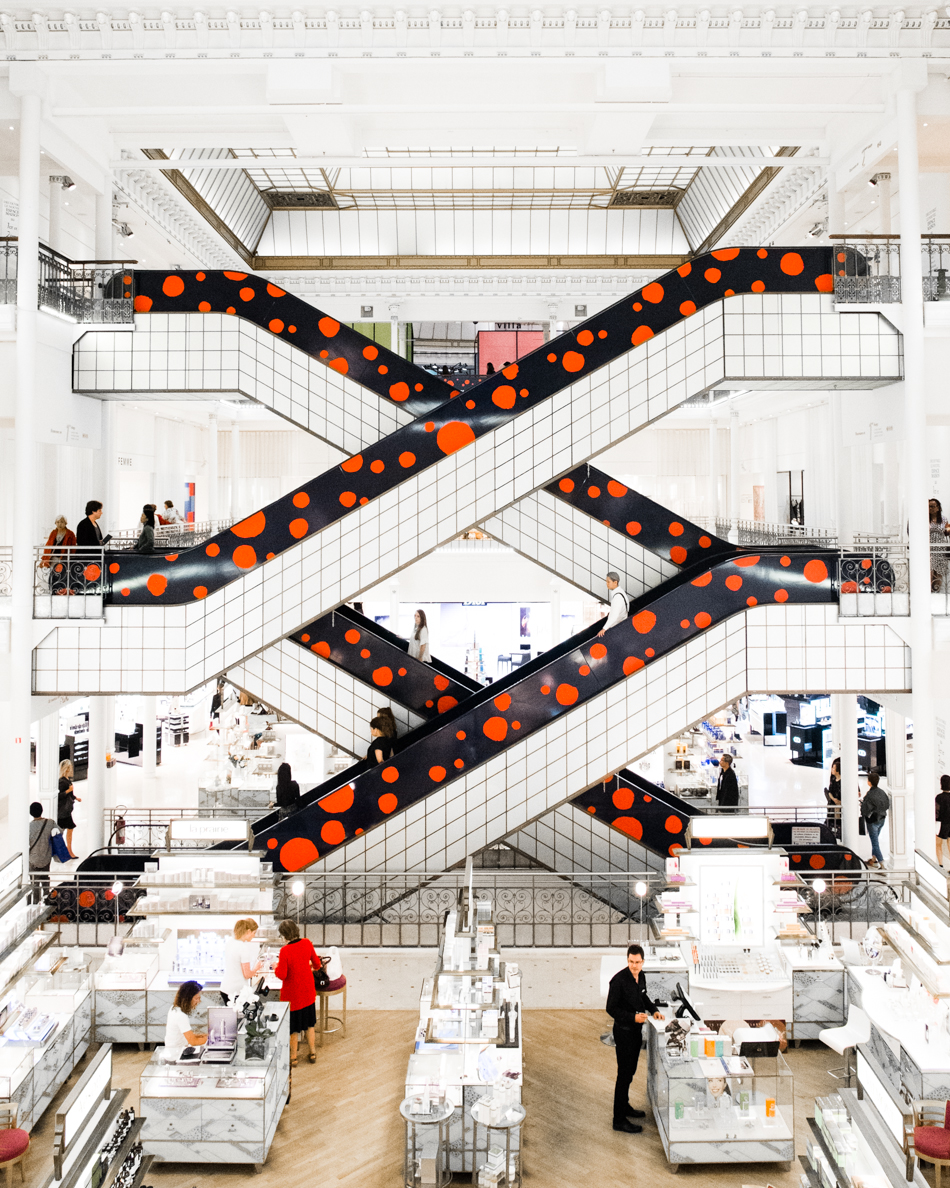 For a dose of shopping heaven, head over to Le Bon Marche in the 3rd. The building alone is a site to be seen, everything a Parisian department store should be.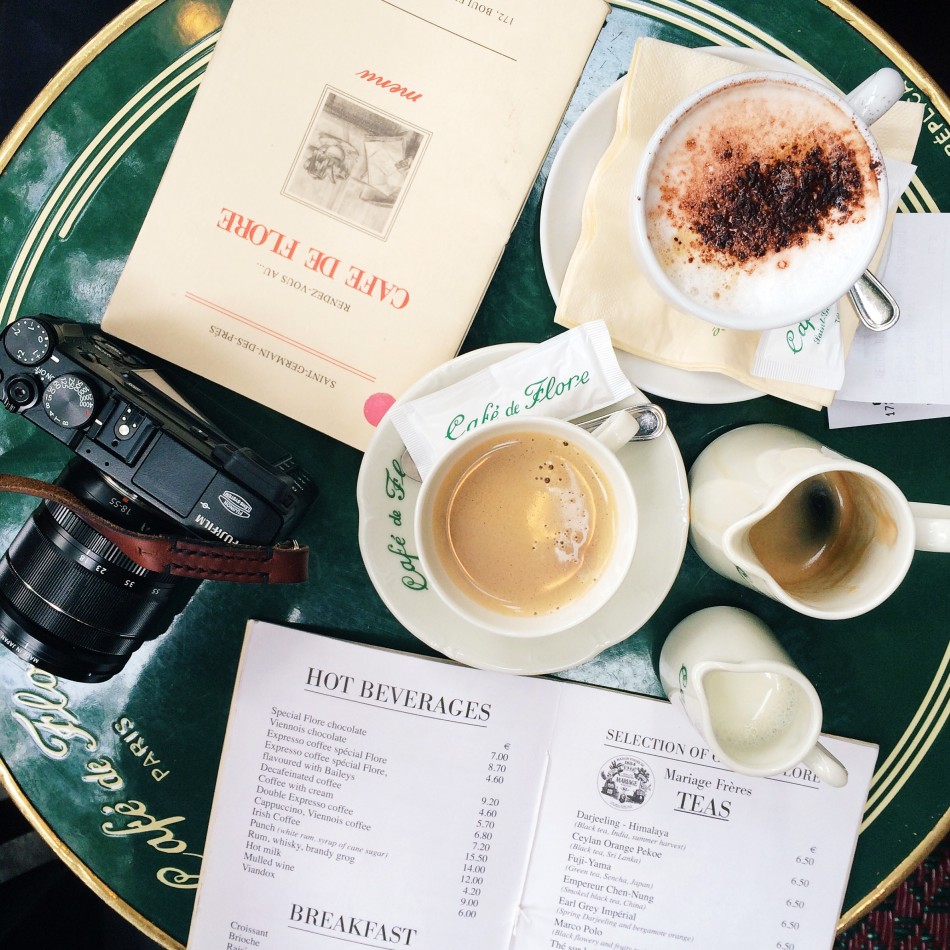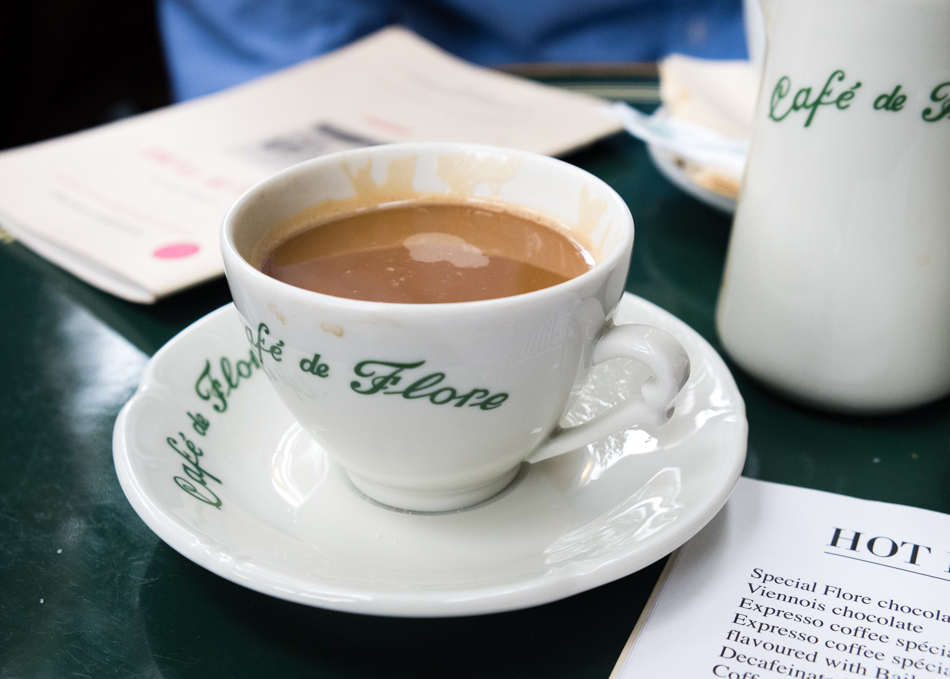 For afternoon coffee we headed to the iconic Cafe de Flore. Known for its once famous clientele, Cafe de Flore is well situated on the corner of Boulevard Saint-Germain in the 6th and a perfect spot for people watching. The prices are a little steep, but keep in mind you are paying in part for the experience. So sit back, relax, and take it all in.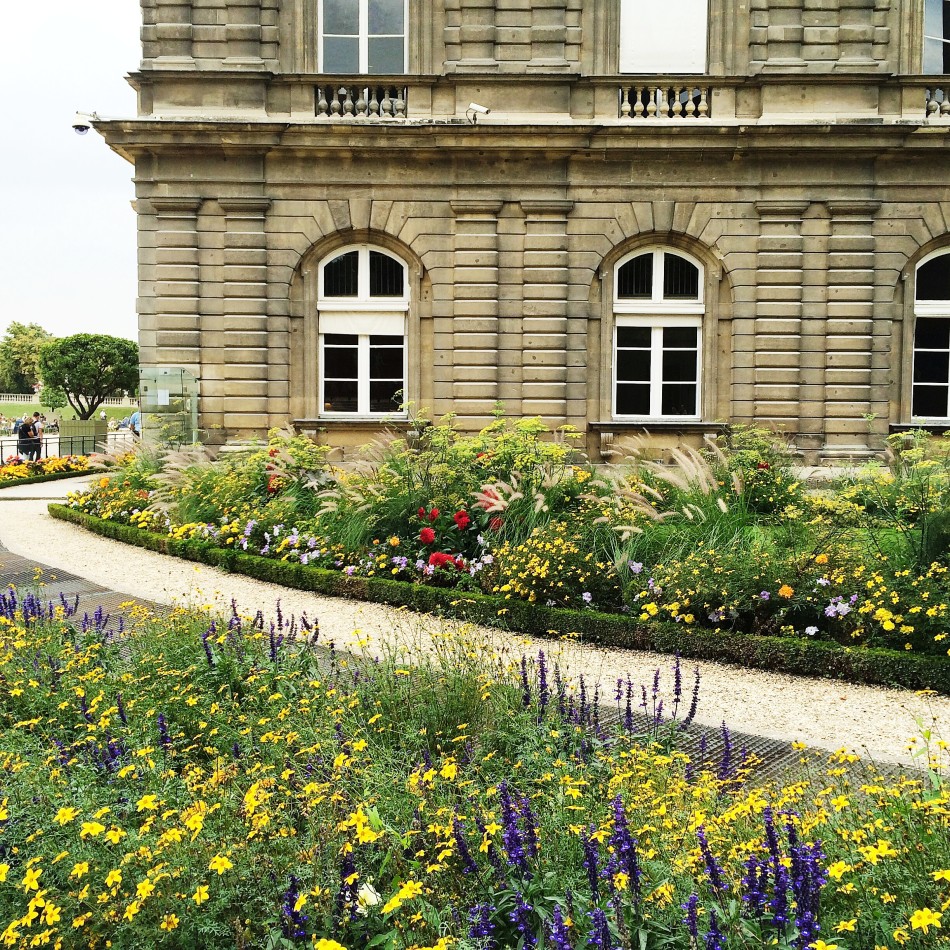 Refueled and ready for more exploration, we headed down to the Luxembourg Gardens. I love the way people in Paris, and Europe in general, love their public spaces. Groups of friends sitting around talking, a solo person enjoying a good book, a couple taking a stroll while holding hands—space is a luxury here and its not taken for granted.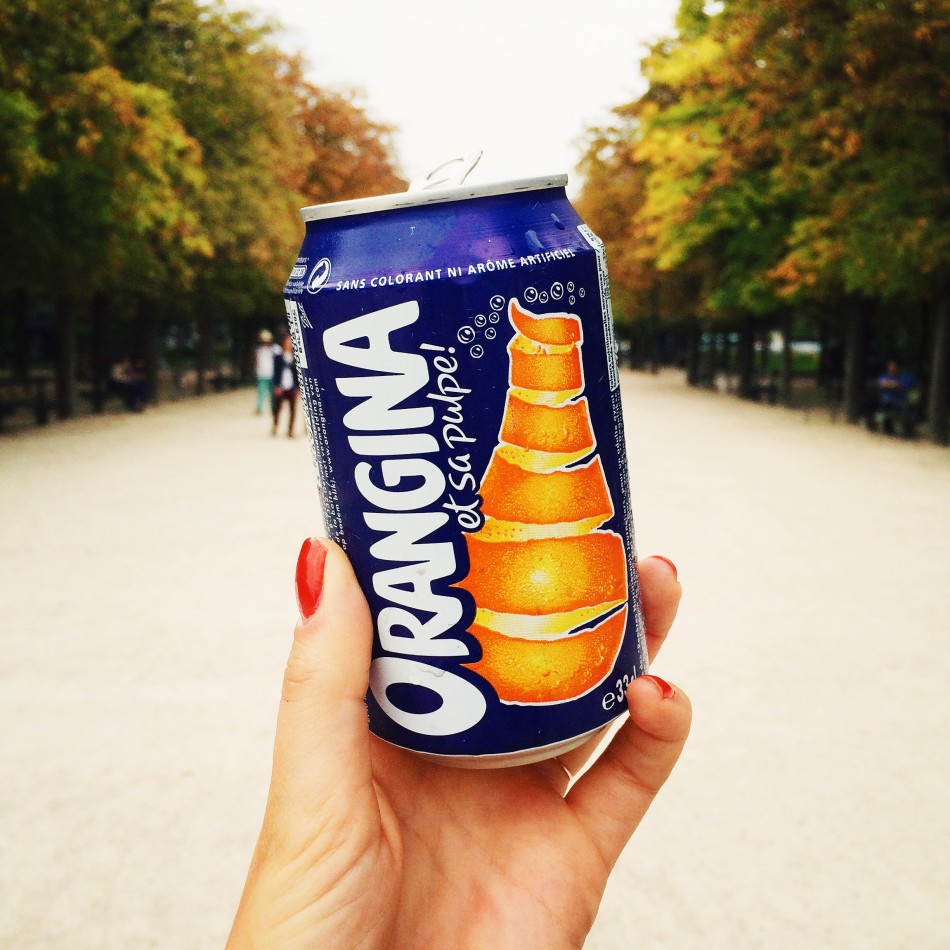 How can you resist the delicious Orangina—the perfect accompaniment to relaxing in the gardens.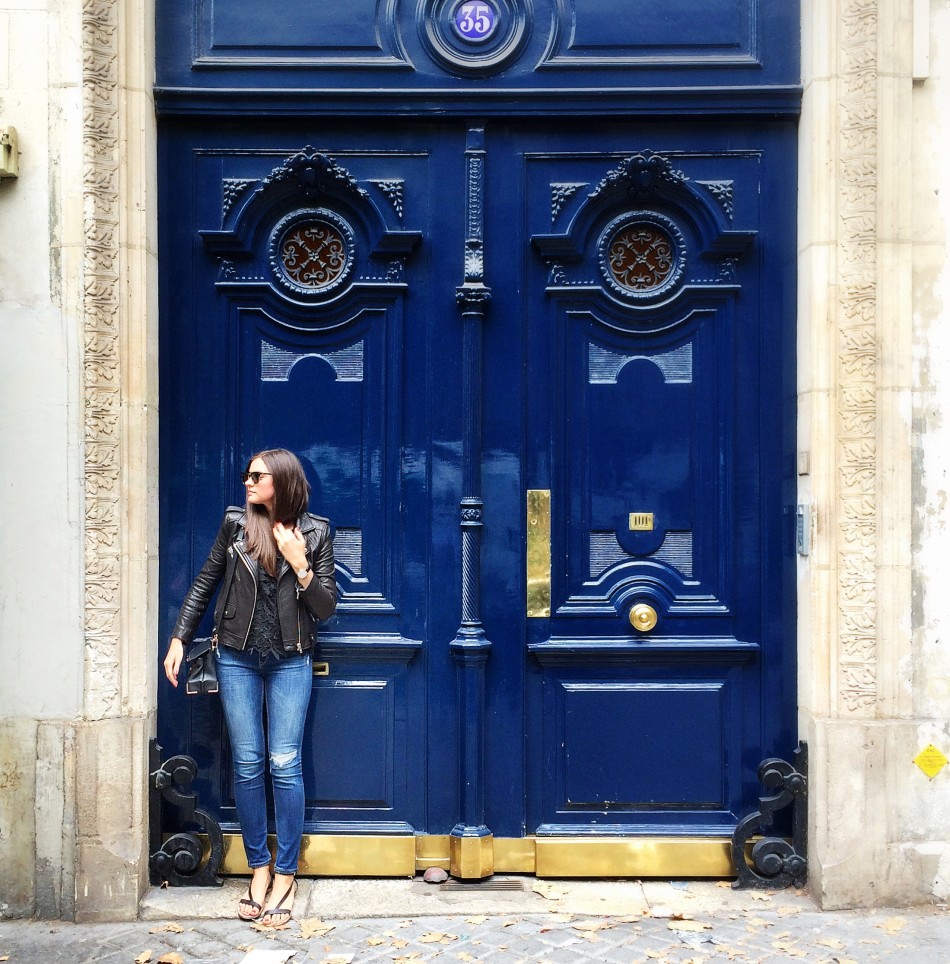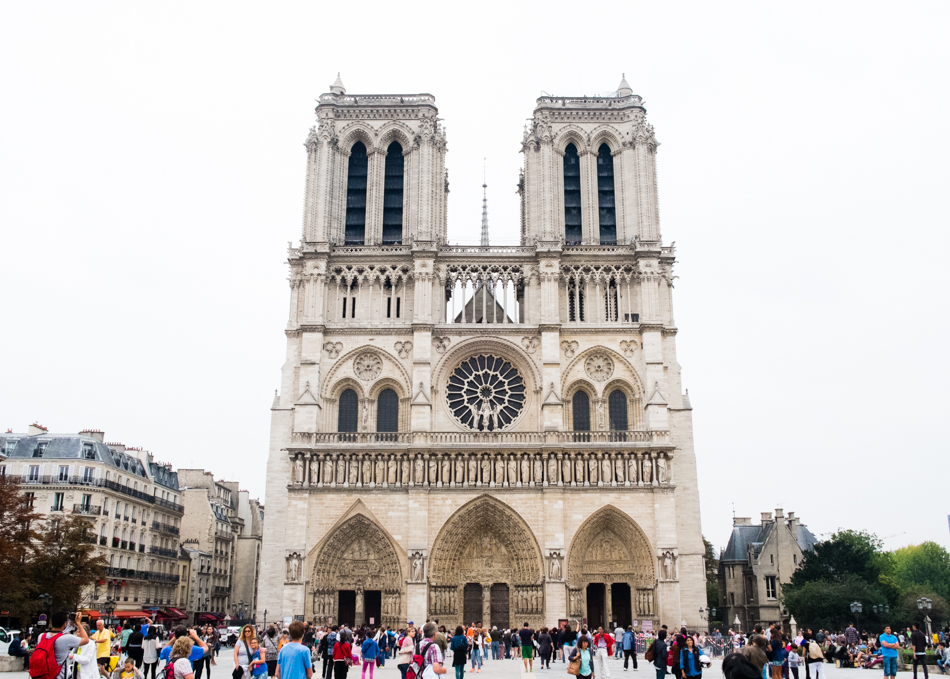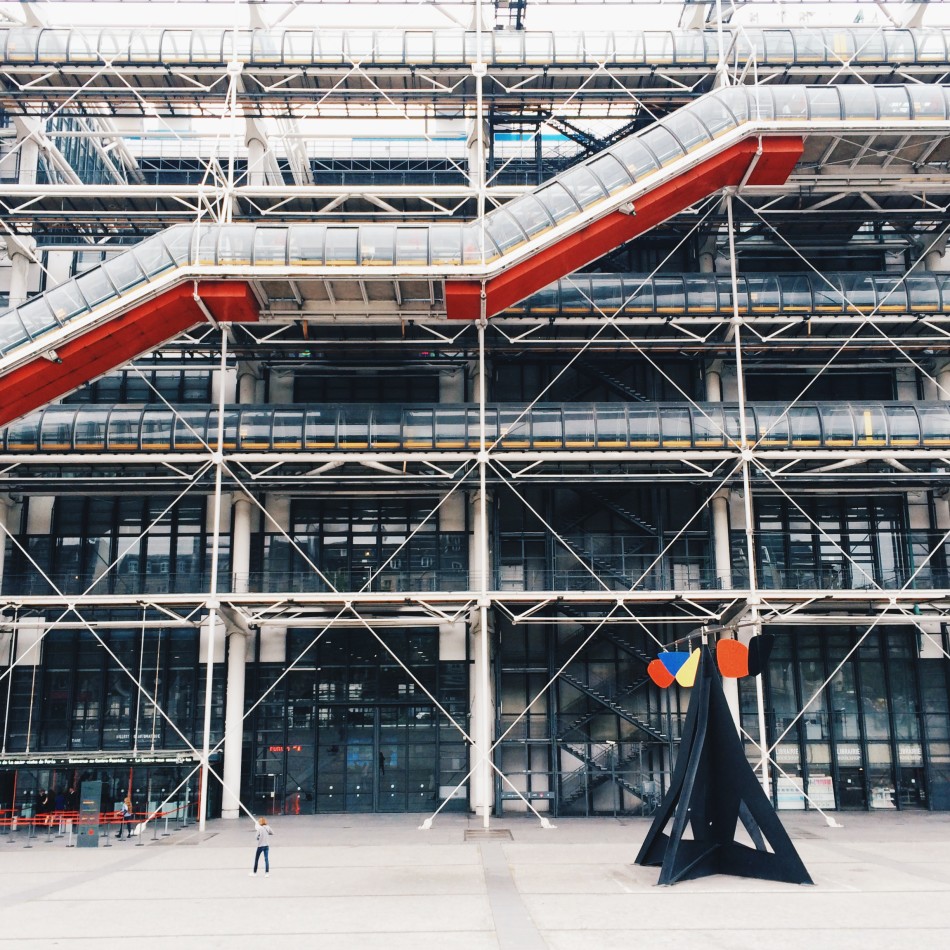 During my last visit to Paris, I was sad to have missed viewing the Pompidou. This time around, it was a top priority—and I'm so glad it was. We headed to the Pompidou first thing on our second day in the city and spent a good three hours taking in the modern and experiential art. We left feeling inspired and ready for more.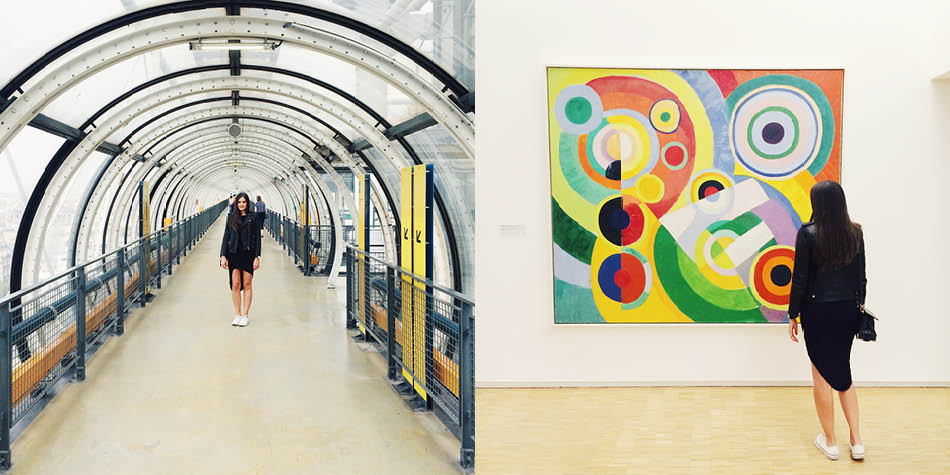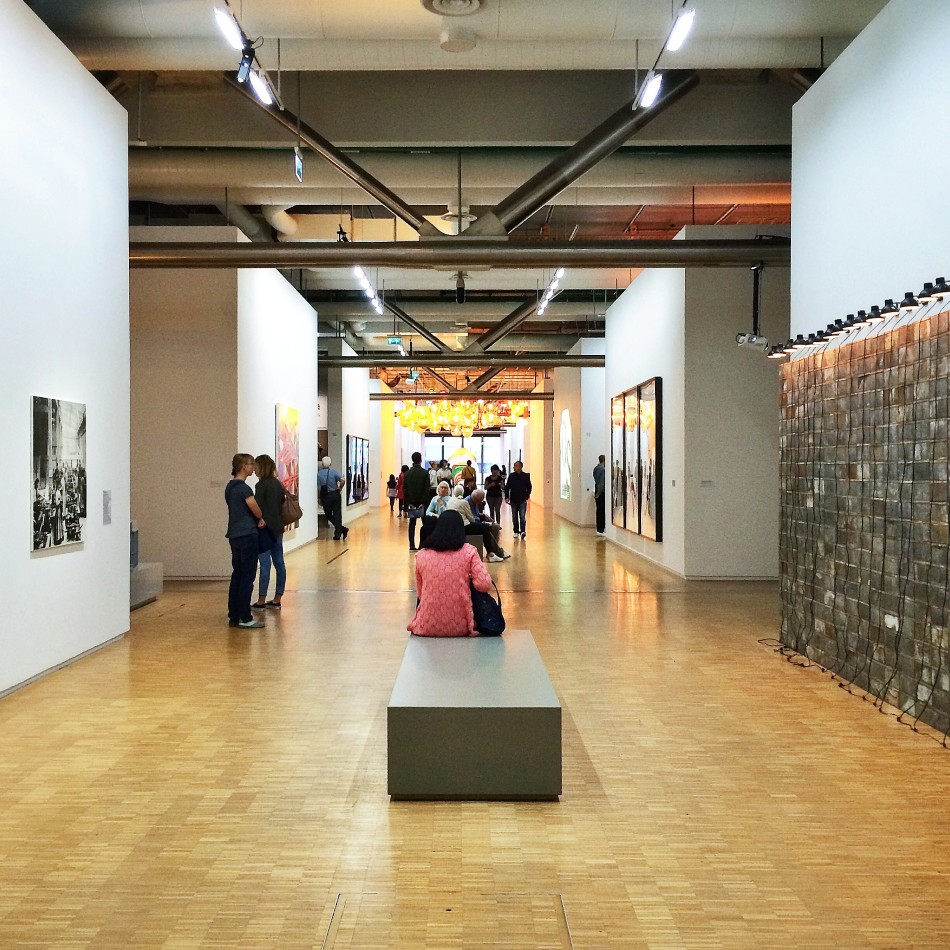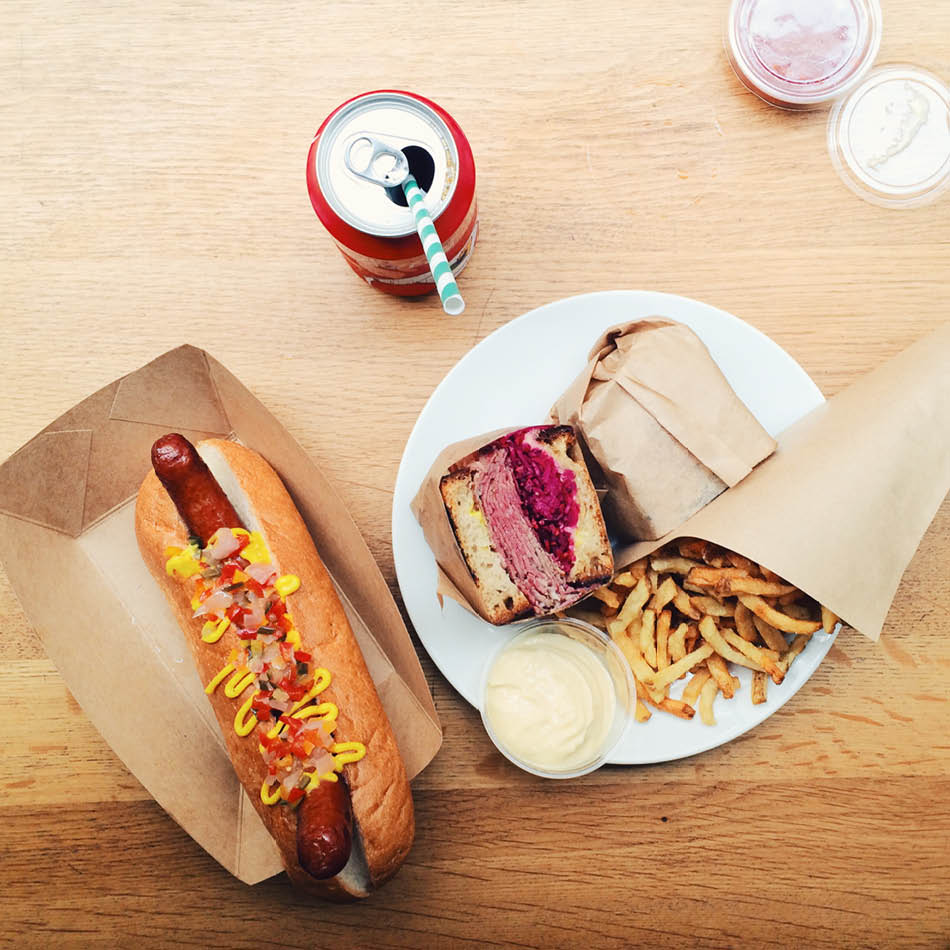 Frenchie-to-Go, located on the small Rue de Nil in the 2nd, is the more casual sister restaurant to Frenchie, from acclaimed chef Gregory Marchand. This tiny eatery serves unique takes on american classics, including the hot dog and the ruben sandwich (yumm). The prices are reasonably, the service friendly, and the food is modern and fun. This is a great option if you are unable to make a reservation at Frenchie, which typically books out a few months in advance.
After the Pompidou, we made a quick jaunt west for this delicious lunch and then made our way south for our second museum of the day—the Louvre.
Grander than grand, the Louvre Museum is the world's largest and most visited museum, housing over 70,000 works of art spread across more than 650,000 square feet of gallery space (wowza!). For these reasons, gaining entrance to the museum can be a nightmare. The main entrance through the glass pyramid is always jam packed. If you have a museum pass, the line does move quicker, however, a secondary option is entering through the much less crowed Carrousel du Louvre, which can be accessed off the Rue de Rivoli or by going down the external stairs to either side of the Arc de Triomphe du Carrousel. Additionally, lines also tend to be shorter on Wednesday and Friday evenings, when the museum is open until 10 PM.
For hours and admission times click here.
A single day is not nearly enough time to fully take in the complete collection. My suggestion is deciding what area you have the most interest in, i.e Italian paintings in the Denon wing, French paintings in the Sully wing, Islamic art in the Richelieu wing, etc.  Take a look at the Louvre Website or a detailed guidebook to the museum before your visit to help plan which exhibits you would most like to experience. Alternatively, there are several guided audio tours, including the fun "Davinci Code" tour that can help break down the museum for you. Whatever route you take, don't feel like you need to see everything in one visit. A museum pass is good for as many entrances as you wish within the valid days of the pass, and a regular ticket is good for 24 hours. So even if you want to spend a few hours and come back the next day for more, this is a great option as well.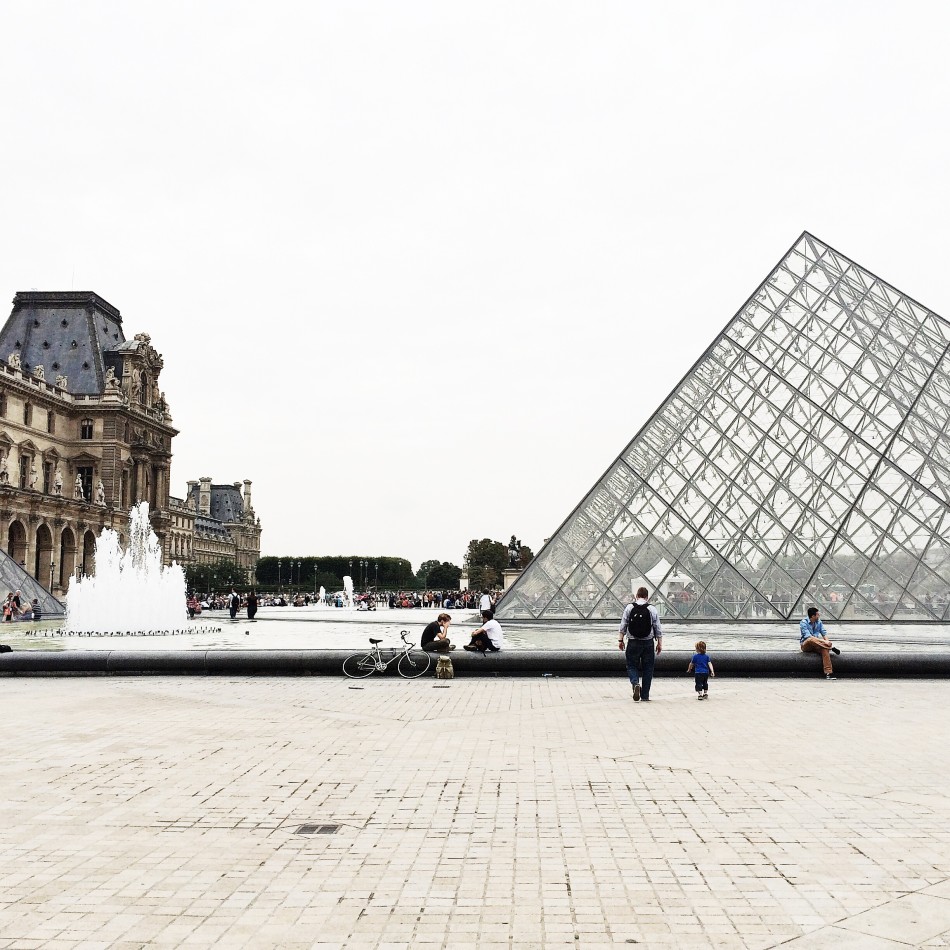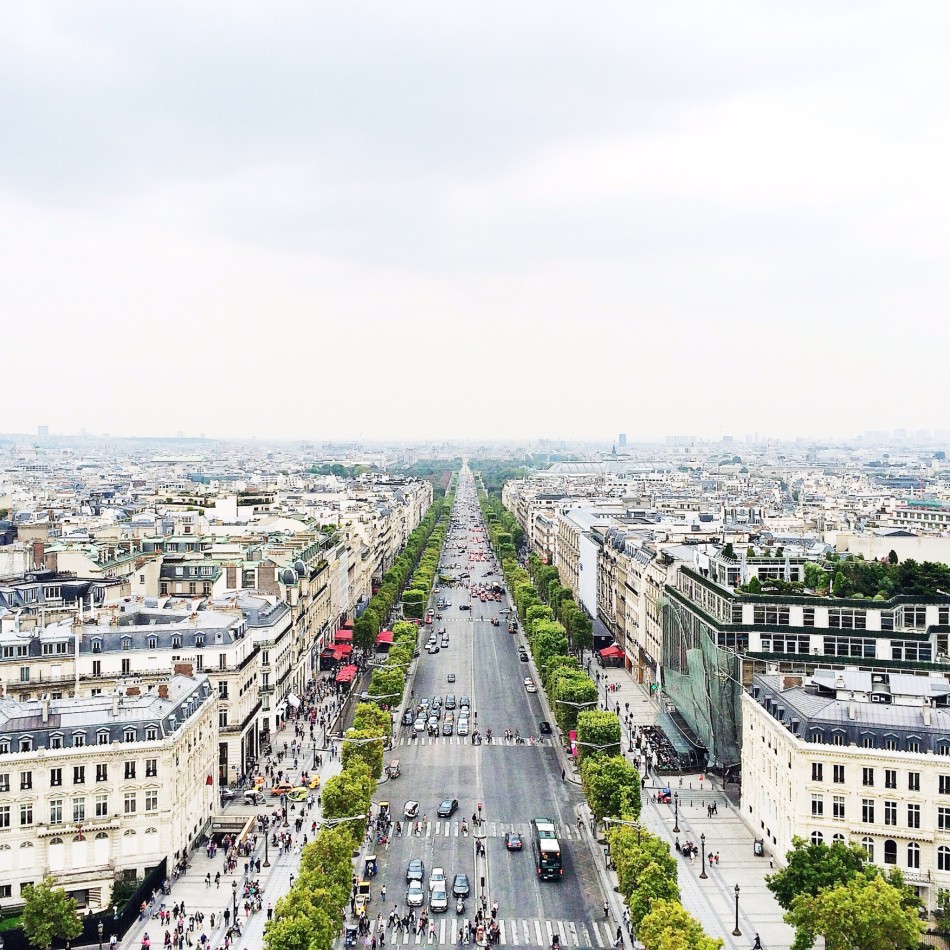 After a full day of museums we walked through the Tulleries Garden and made our way up the Champs Elysees towards the Arc de Triomphe. The views from the top of the Arc de Triomphe are spectacular, and looking straight down the Champs Elysees you can really get a sense of how big the street actually is. This was a perfect way to end our busy day before heading to dinner. (Also, access to the top of the Arc is included with the Paris Museum Pass.)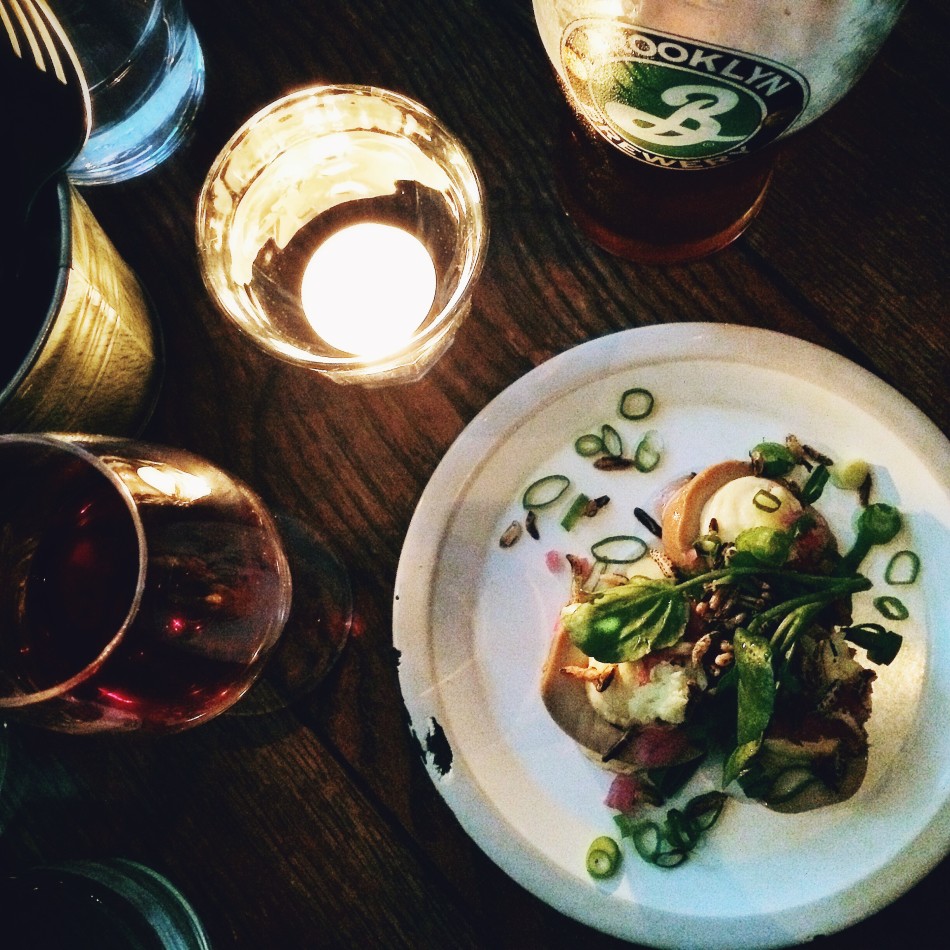 If I lived in Paris, I would eat at Le Mary Celeste every week. The small plates are all wonderful and theres just something special about the vibe. The deviled eggs in particular were one of the most interesting and delicious things I've ever eaten. The décor feels a bit like California, minimal with wood walls and accented with fresh white and aqua. The cocktails are superb and they also serve Brooklyn Lager on tap—two thumbs way up. The crowd is great, ranging from hip locals to in-the-know visitors. We sat next to a very friendly young Swedish couple, an American couple living in Paris, and an older American couple who chatted with us about all their favorite travels over the years (If you enjoy Paris, they suggest adding St. Bart's in the Caribbean to your list—noted!). If you'd like to go for more drinks after dinner, I would suggest heading just down the street to Candelaria, which is owned by the same people. The tiny bar in the back of this small taco restaurant serves some of the best cocktails in the city.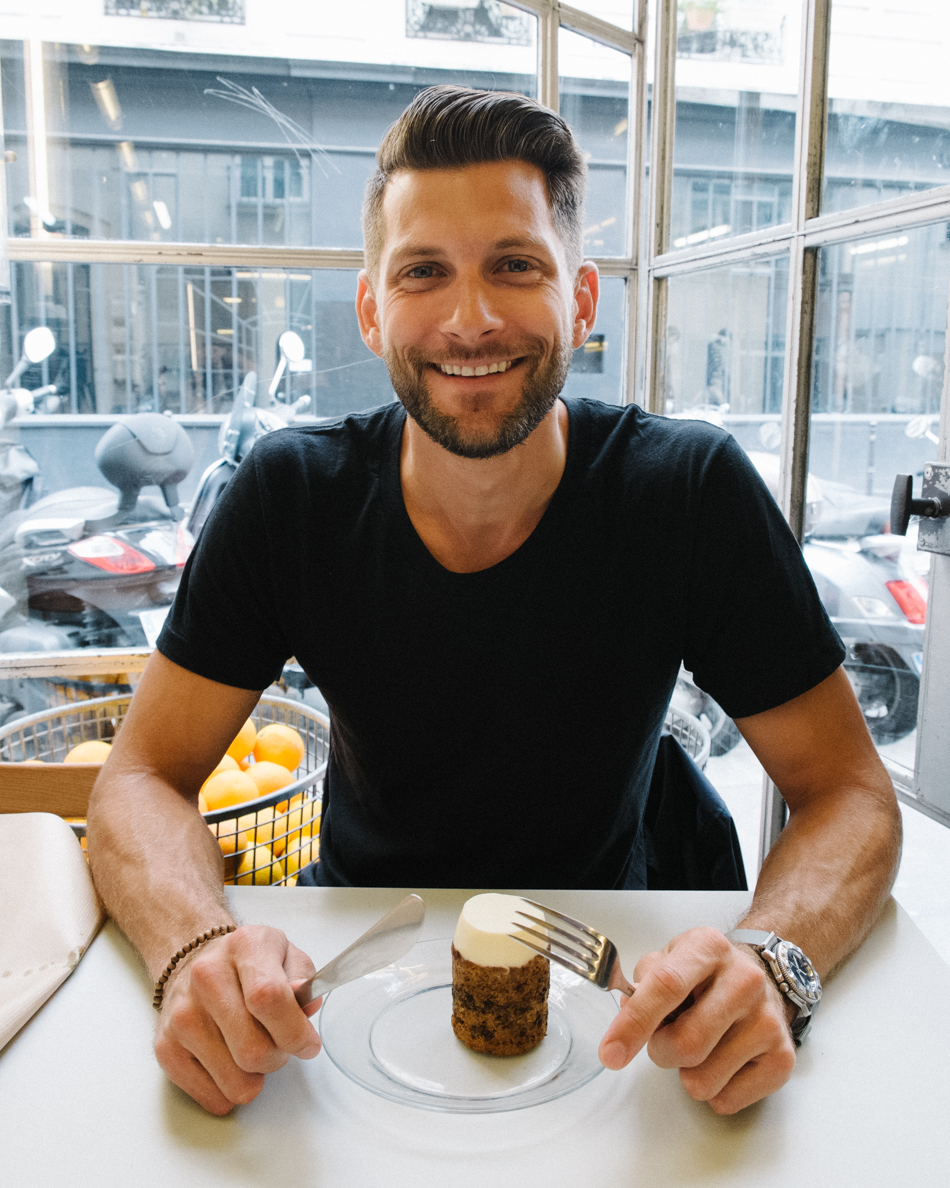 Day three of our trip was a big one—Joe's 30th birthday! For a special birthday brunch, we headed to Rose Bakery in the 3rd, a must visit spot in the city for delicious egg dishes, fresh salads and the best cakes and pastries. Look at that smile—can you tell he's excited to eat his carrot cake!?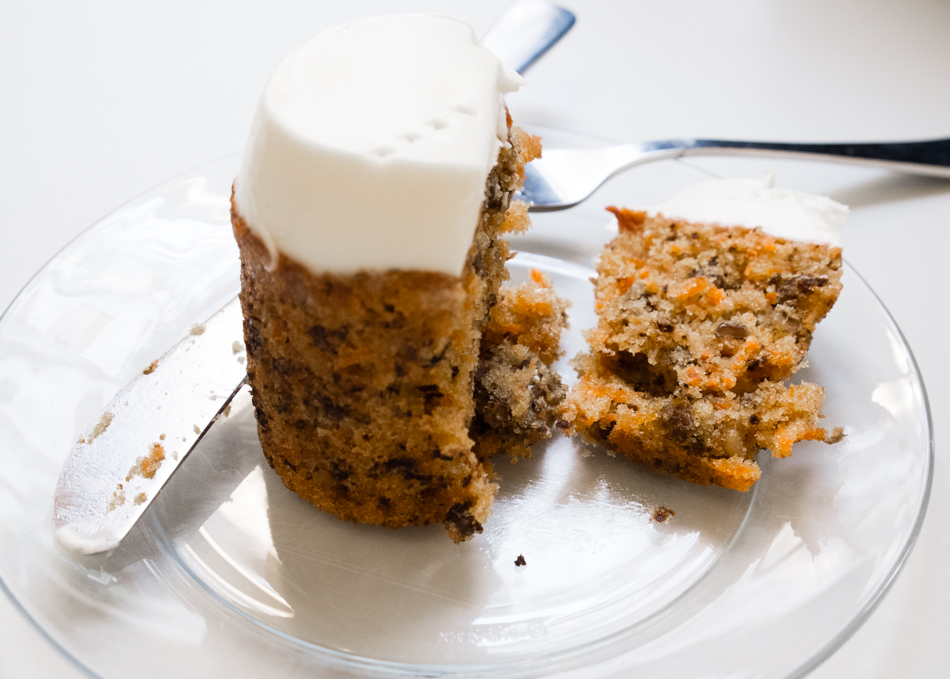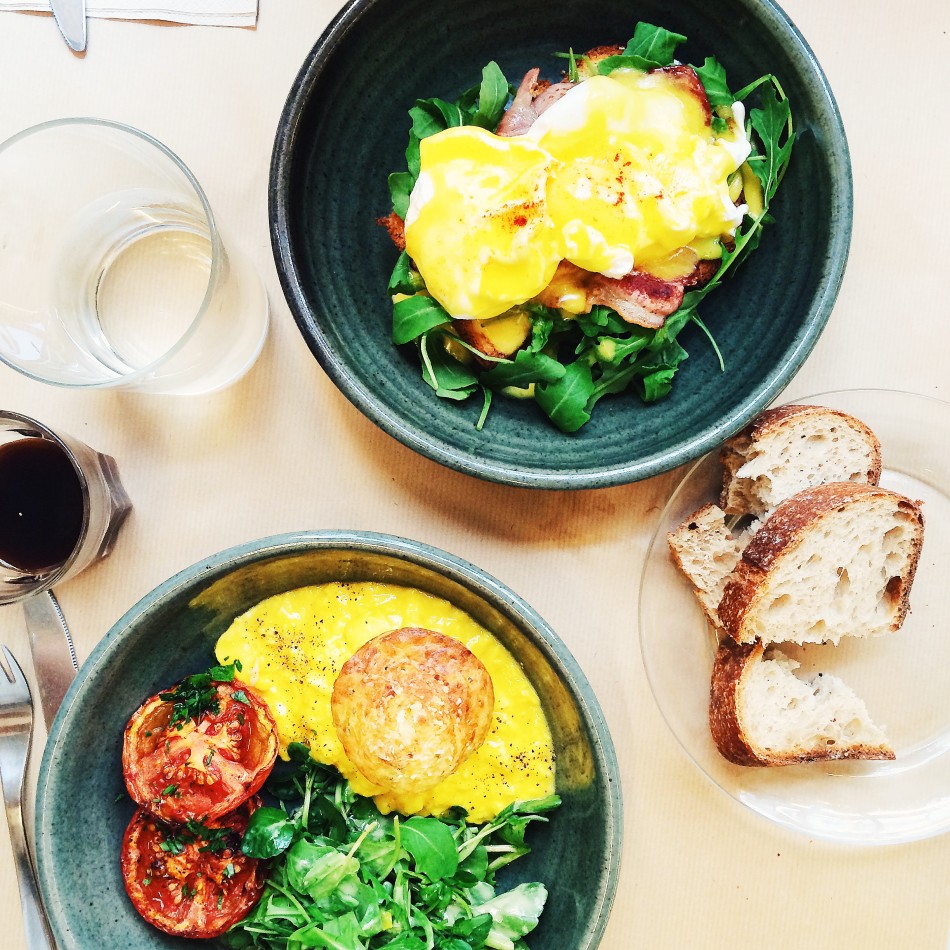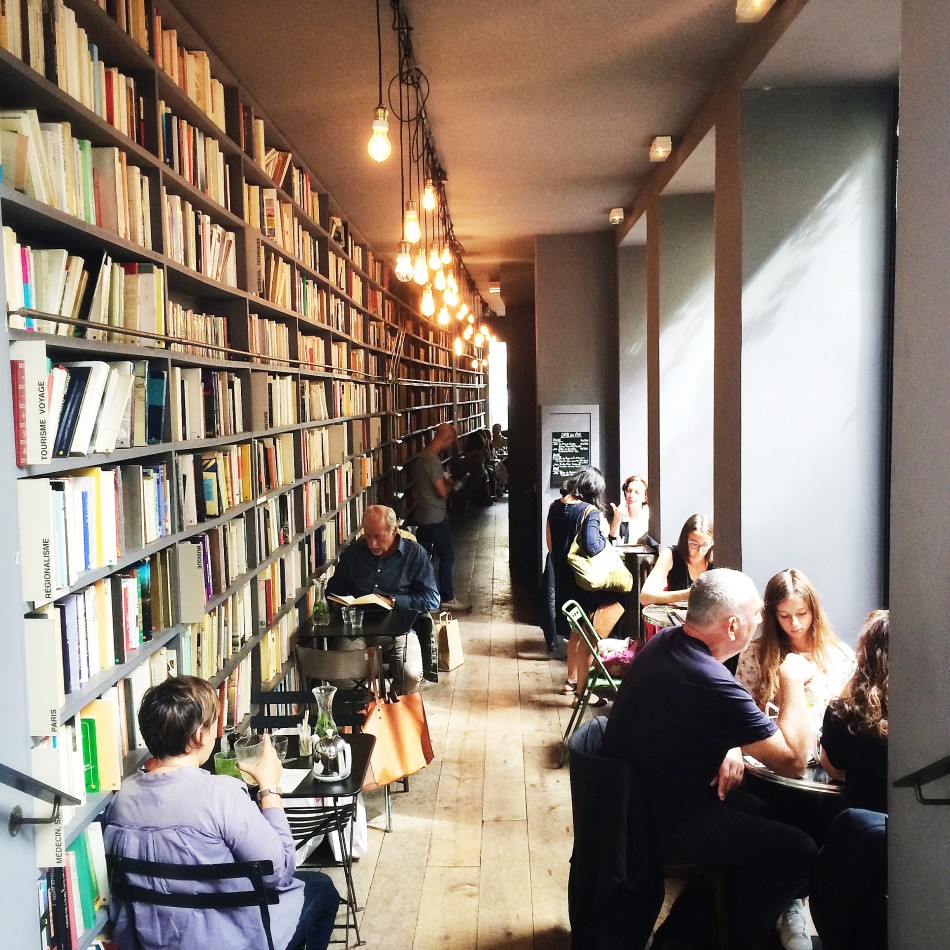 After brunch, we explored a bit and did a little shopping. Merci in Le Marias is a great place to eat lunch or grab a coffee and then shop for everything from clothing to home goods after. Other shops in the area worth a visit: Cuisse de Grenouille, FrenchTrotters, A.P.C., The Kooples, COS, and my personal favorite, Isabel Marant.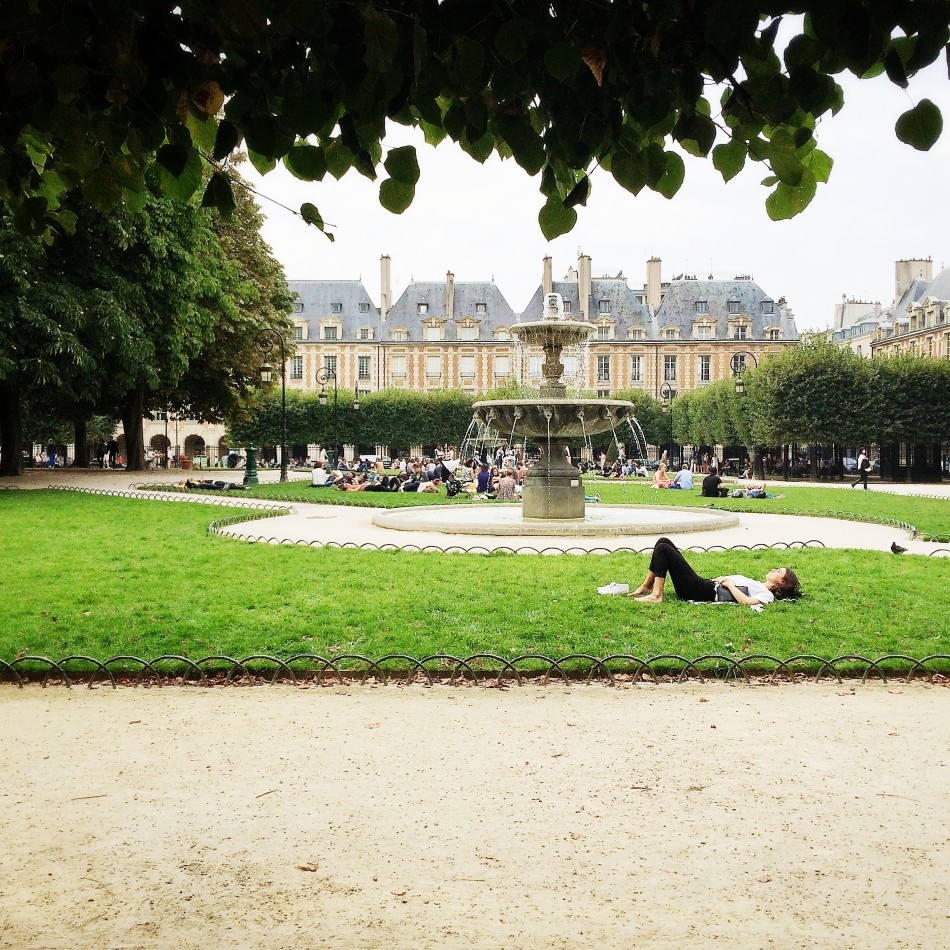 Place des Vosges is a lovely spot for a picnic or an afternoon nap on the grass. Especially after a long day of shopping and eating :)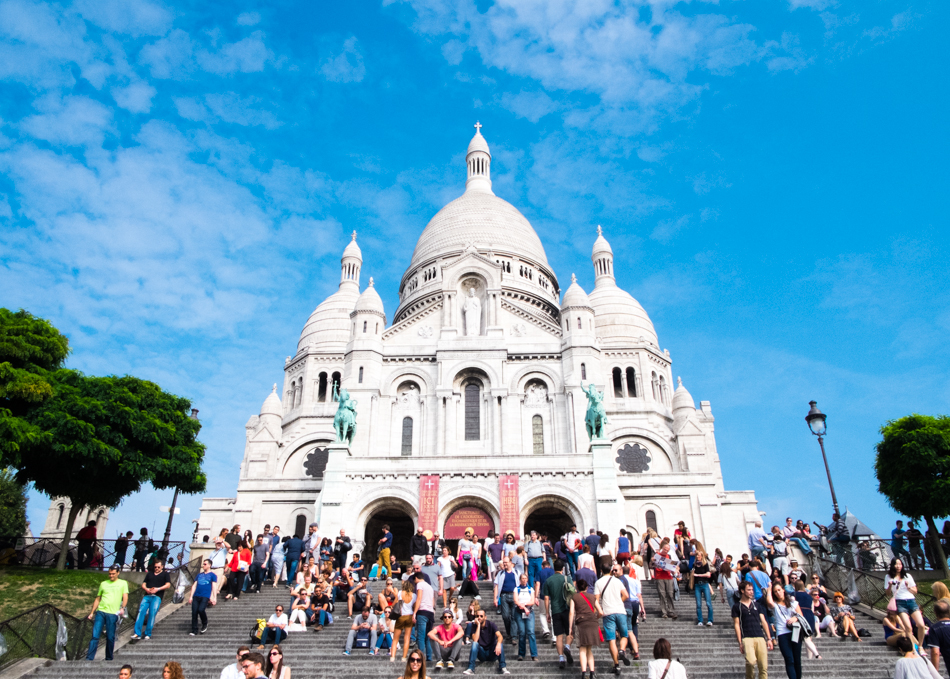 On day four, we ventured up to Montemarte, famous for being home to many artists, singers, and writers, including Ernest Hemingway, Pablo Picasso, and Edith Piaf. Walking through the streets felt like being in a another time and place. Street artists and performers are still everywhere and from the steps of the Sacre Coeur, you can see a wonderful panoramic view of the city. We had a delicious lunch on the terrace at Chez Plumeau, enjoying a bottle of wine and two phenomenal burgers smothered in cheese sauce :) C'est Magnifique!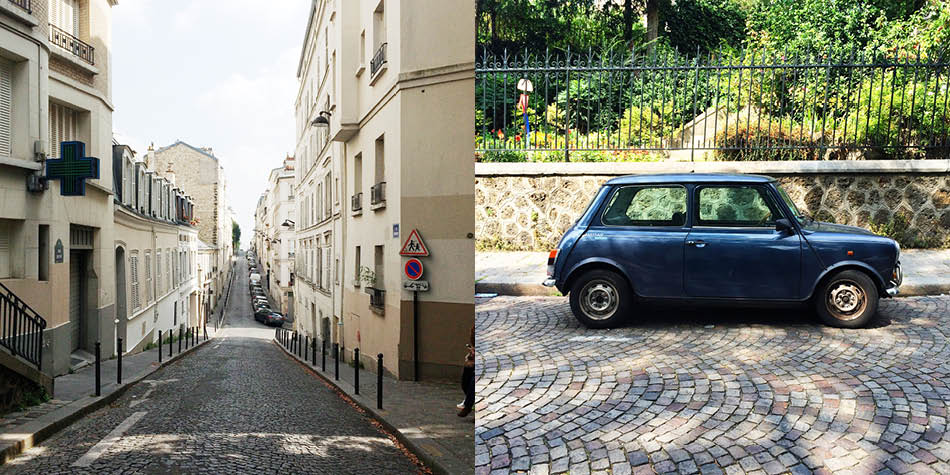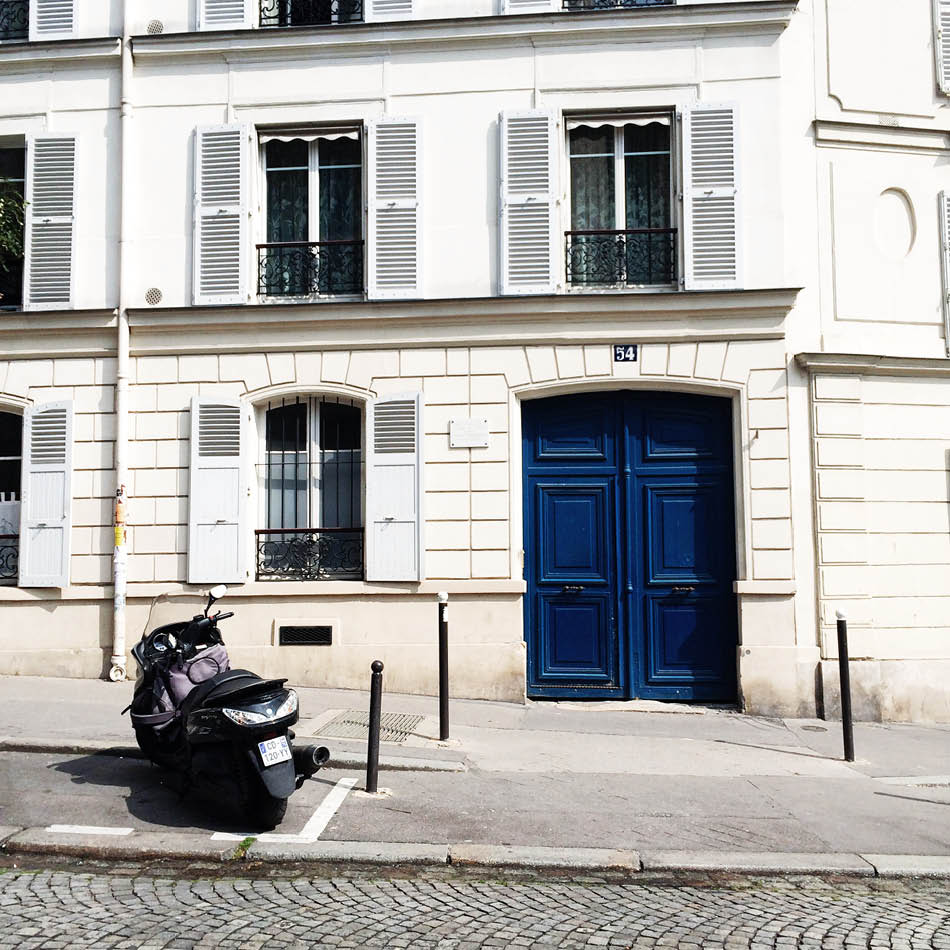 Additional restaurant recommendations in Paris:
Septime – This acclaimed restaurant from Passard trained rock star Chef Bertrand Grebaut focuses on modern french cuisine in a rustic setting off Rue Charonne in the 11th. Reservations are tricky so plan ahead. Closed Saturday and Sunday.
Clamato – A sister restaurant to Septime and directly next door, this seafood focused restaurant does not require a reservation and is a great option if you are unable to get into Septime. Closed Monday and Tuesday.
Bones – An ambitious restaurant from Aussie Chef James Henry, the name Bones refers to the stripped down aesthetic and focus on good, natural ingredients. Closed Sunday and Monday.
Angelina – A classic spot for breakfast and still located in the same spot where the restaurant first opened over a hundred years ago. Famous for their hot chocolate, try ordering a "white chocolate hot chocolate" and a "L'Africain Hot Chocolate' and mix them together. Prepare to be amazed.
Big Fernand – Quick and friendly service, delicious American style burgers and fries with a French twist. What more could you ask for?
Holybelly – Located in the ever popular 10th, Holybelly opened in October 2013 and has since been a hot spot for brunch and dinner, serving fresh and delicious food, and some of the best coffee in the city. Closed Tuesday and Wednesday.
Clint – This bright and cheery restaurant is located in the 11th and is an excellent place for brunch. Open all week.