After our first visit to Tulum, we instantly fell in love with the calming energy, delicious food, hospitable locals, and all the natural beauty that makes this Caribbean paradise so unique.
When we began thinking about our wedding, we knew we wanted to incorporate travel and adventure, as these had become a foundation of our relationship. We also knew we wanted something small and intimate, and a place all our closest friends and family would love. Tulum checked all the boxes and helped in making our decision an easy one. The idea of saying our vows surrounded by the white sands and turquoise waters, and then dancing the night away under the Caribbean stars with plentiful mezcal and guacamole sounded like an absolute fairytale to us. So that is what we decided to do!
After lots of research, we found a perfect private property right on the beach, and directly next to one of our favorite hotels, Sanara. The property accommodated exactly the size wedding we were looking for, and provided the perfect intimate setting.
Thinking back on our wedding weekend feels like a dream. As you get older and busier, it seems to be more and more difficult to get large groups together in one place, let alone together on a tropical vacation! We feel like the luckiest couple in the world to have shared this experience with our nearest and dearest. It was everything we imagined and so much more, truly a dream come true.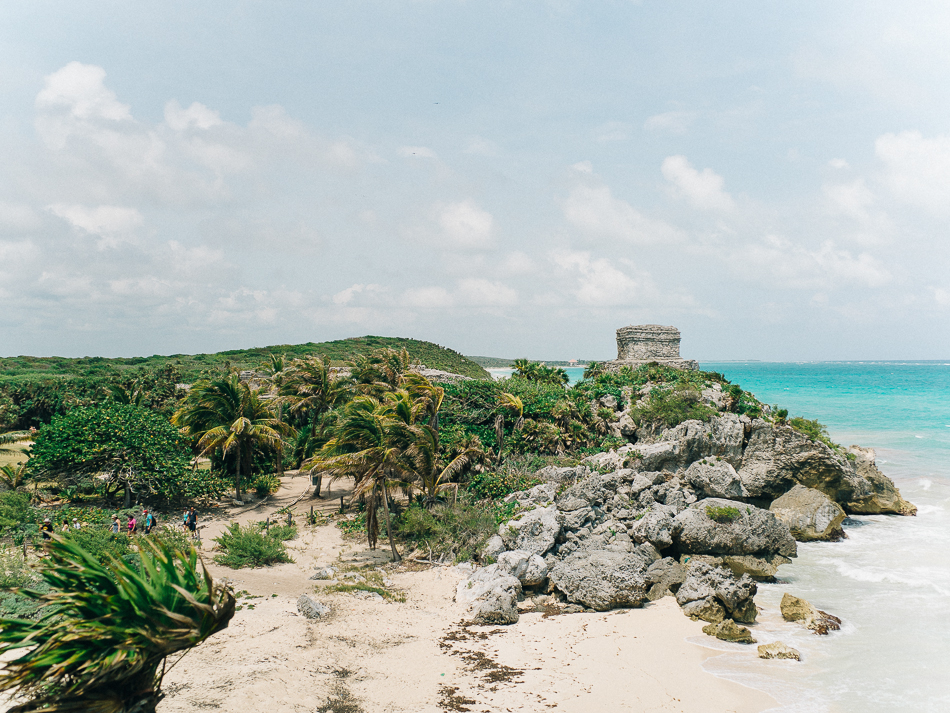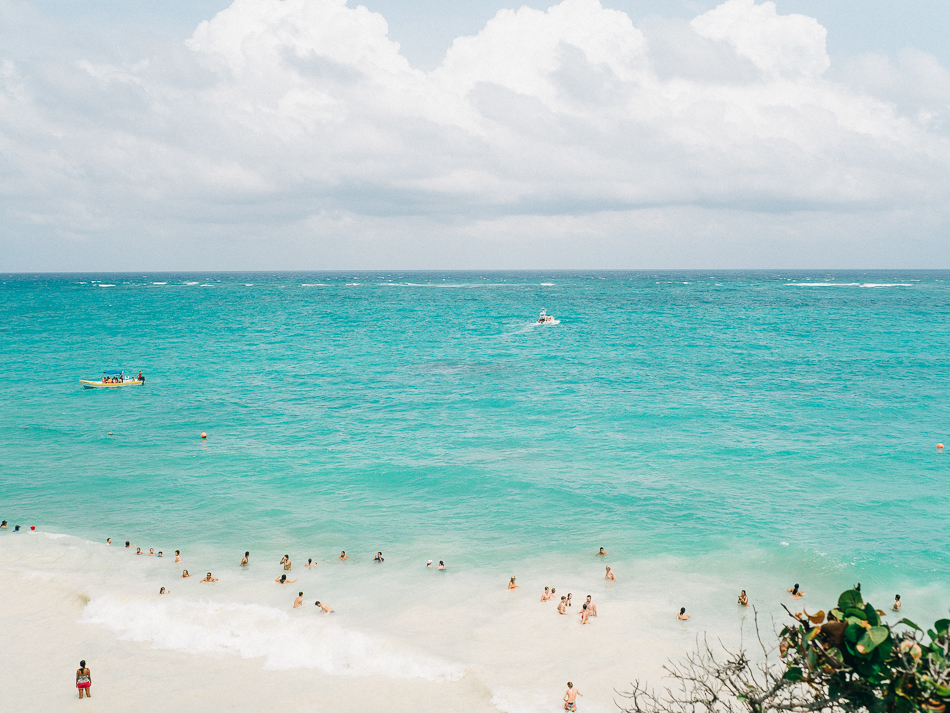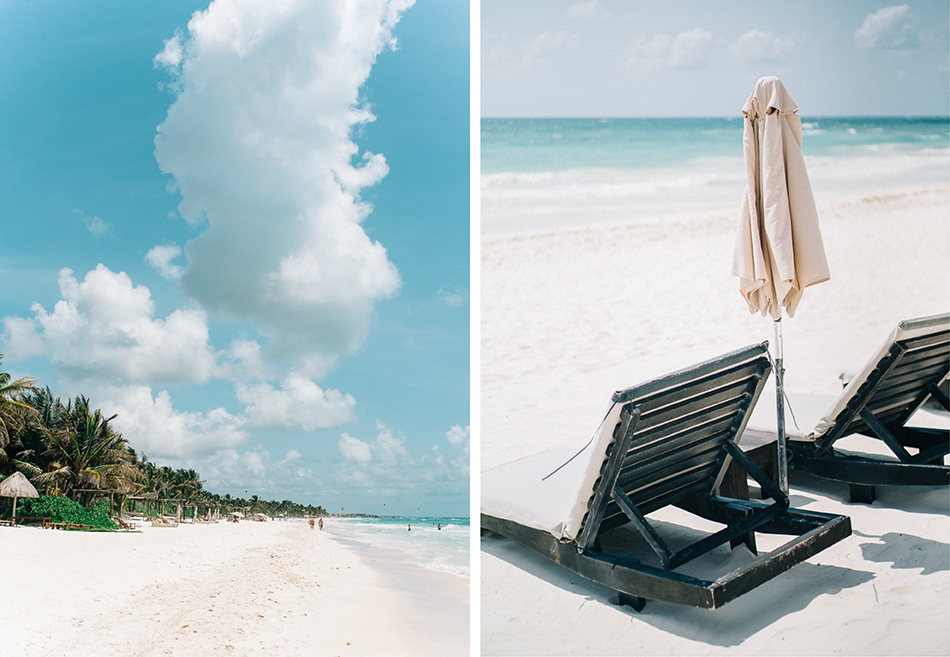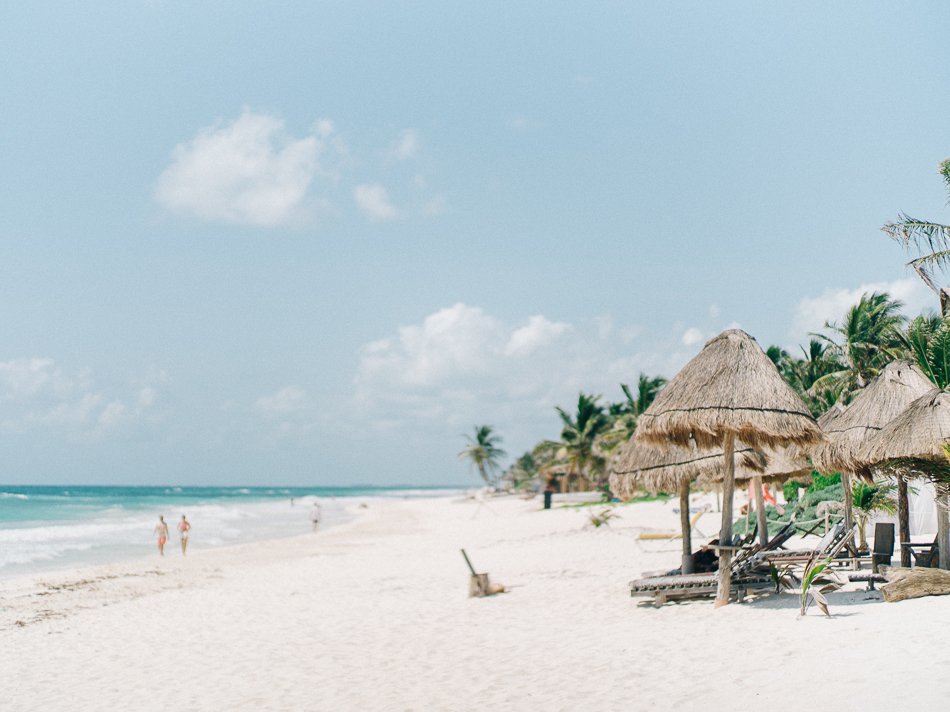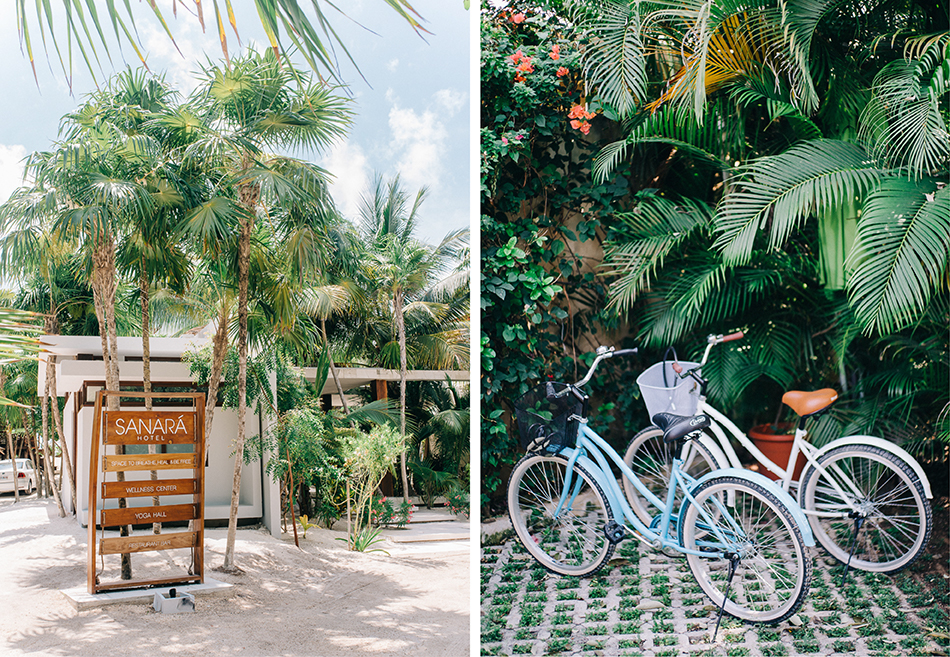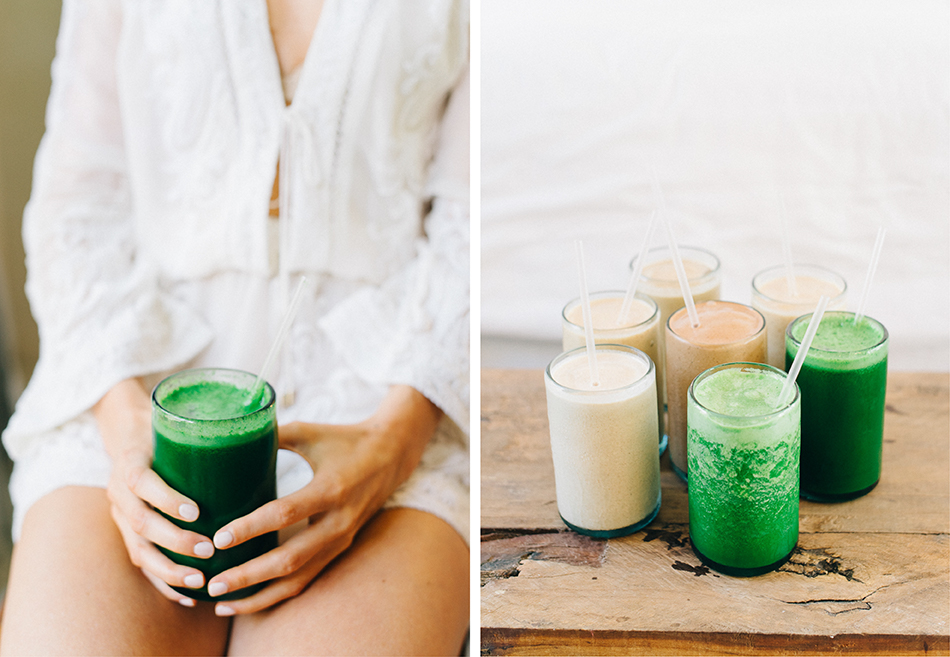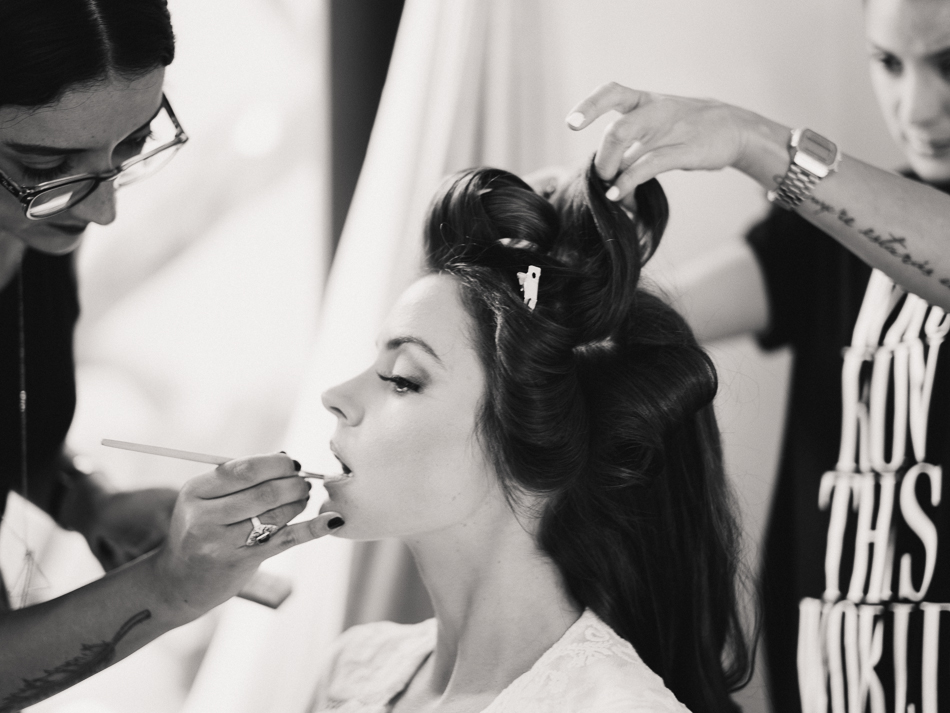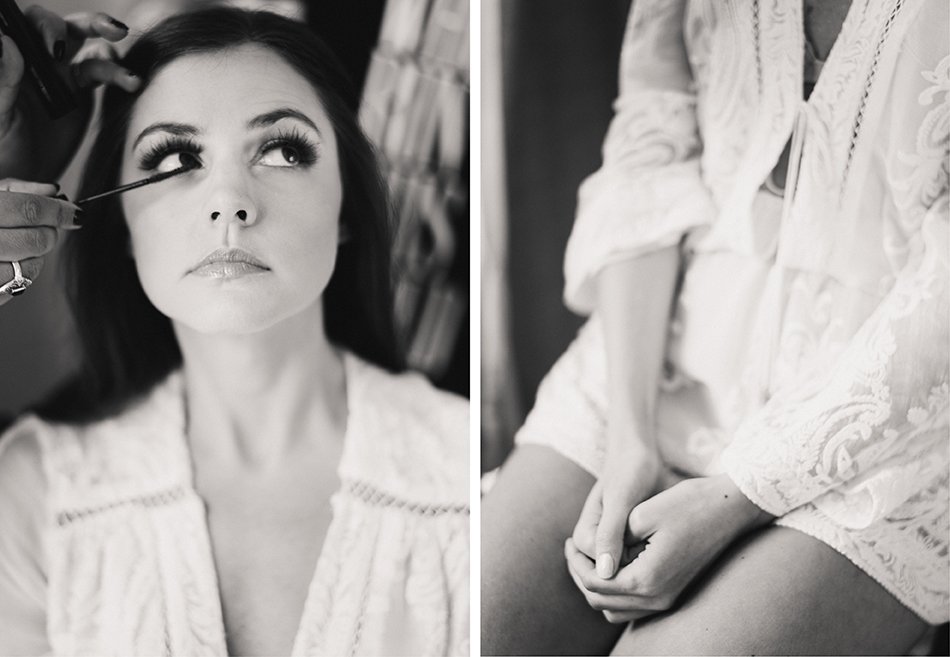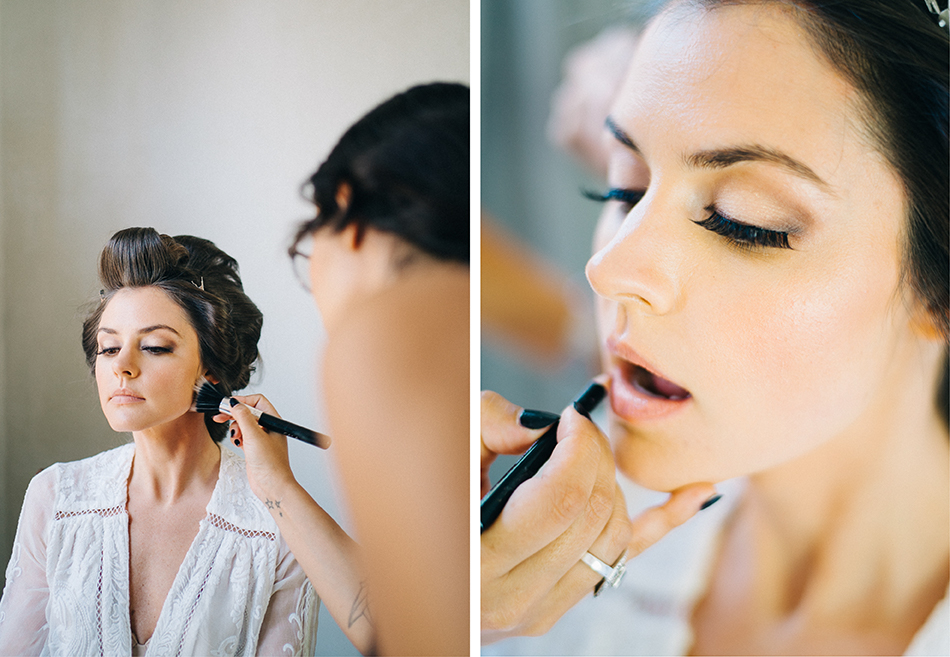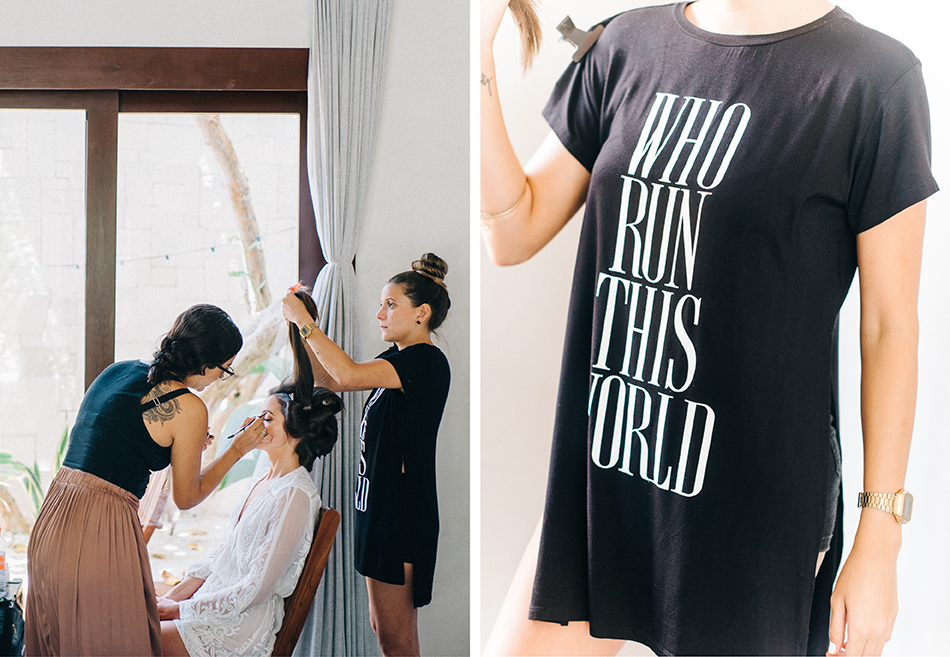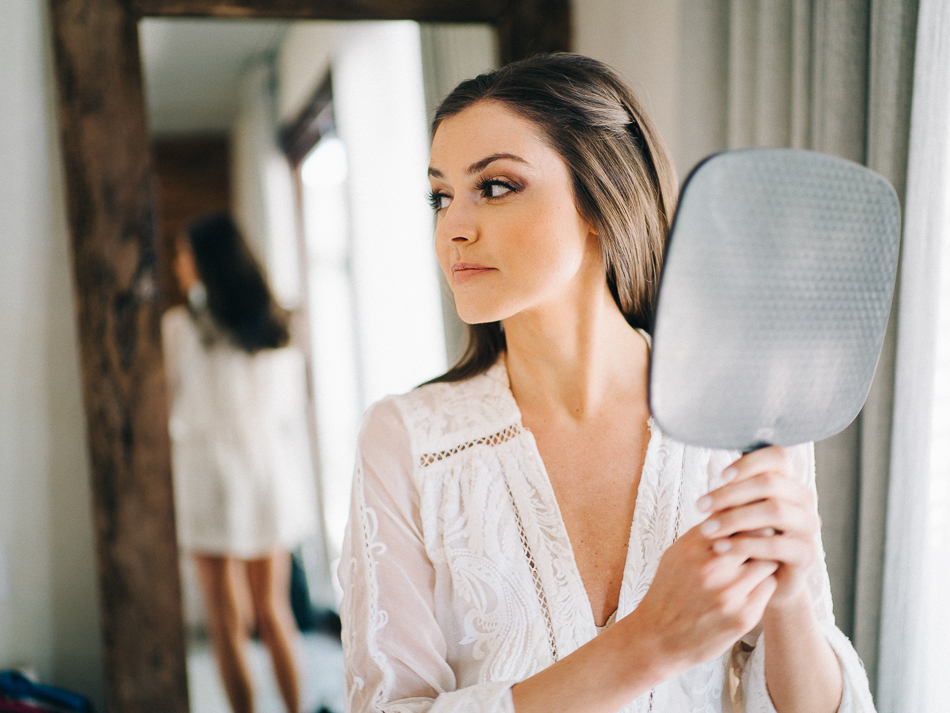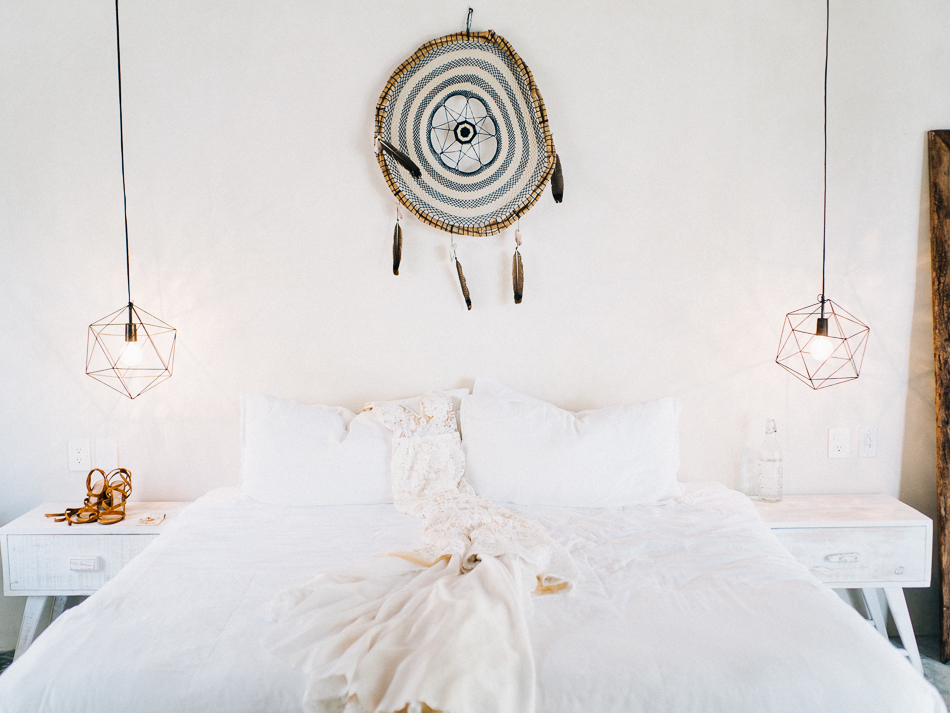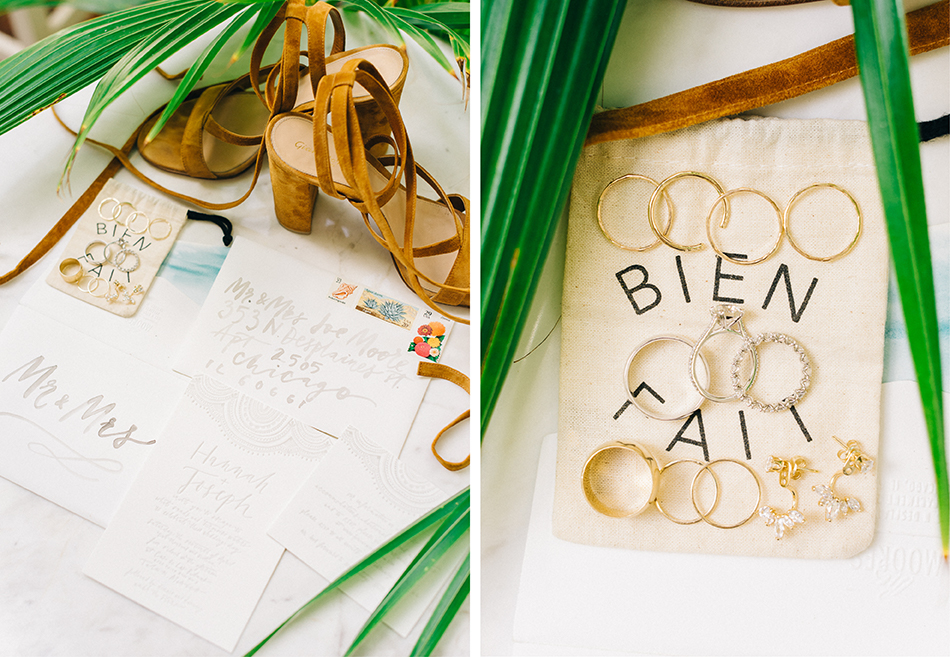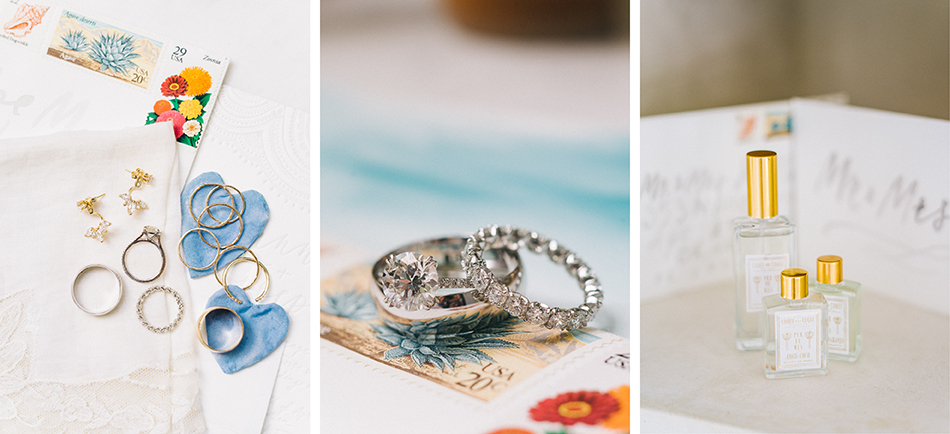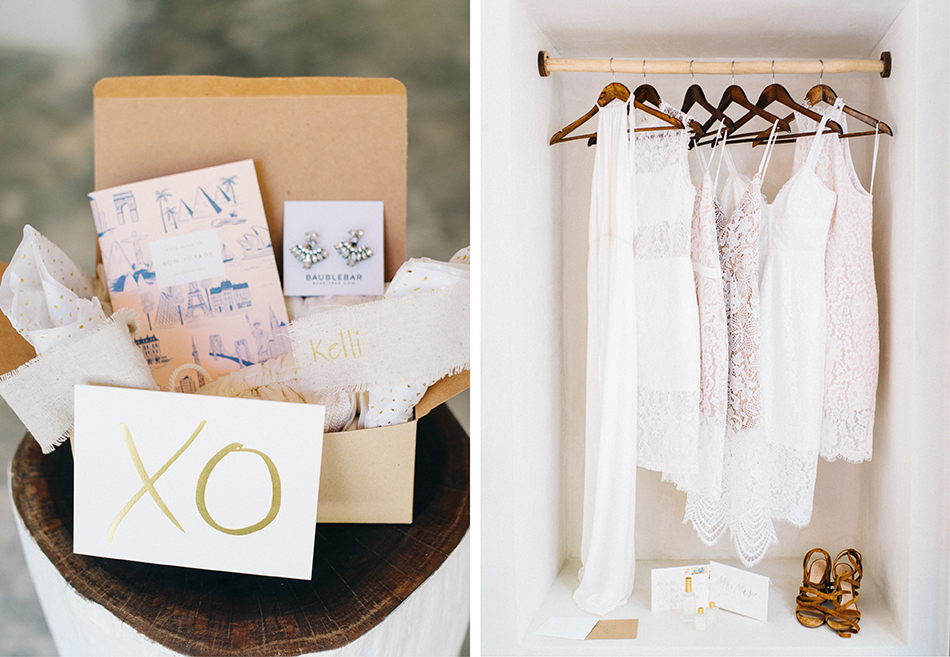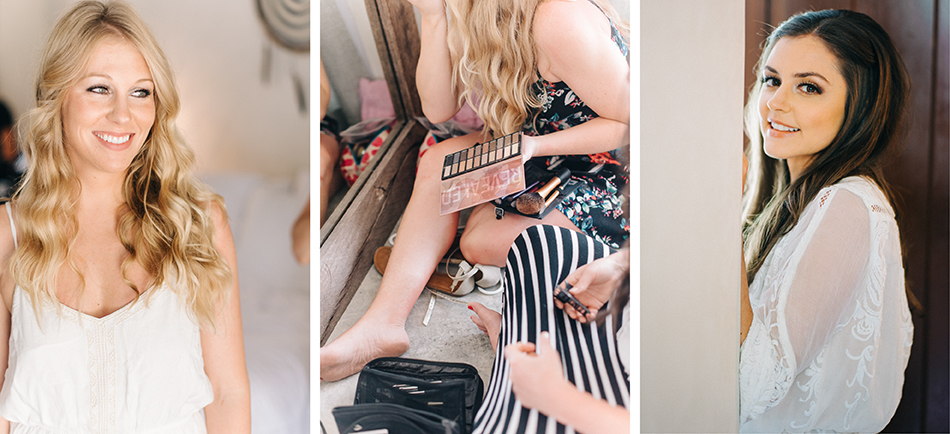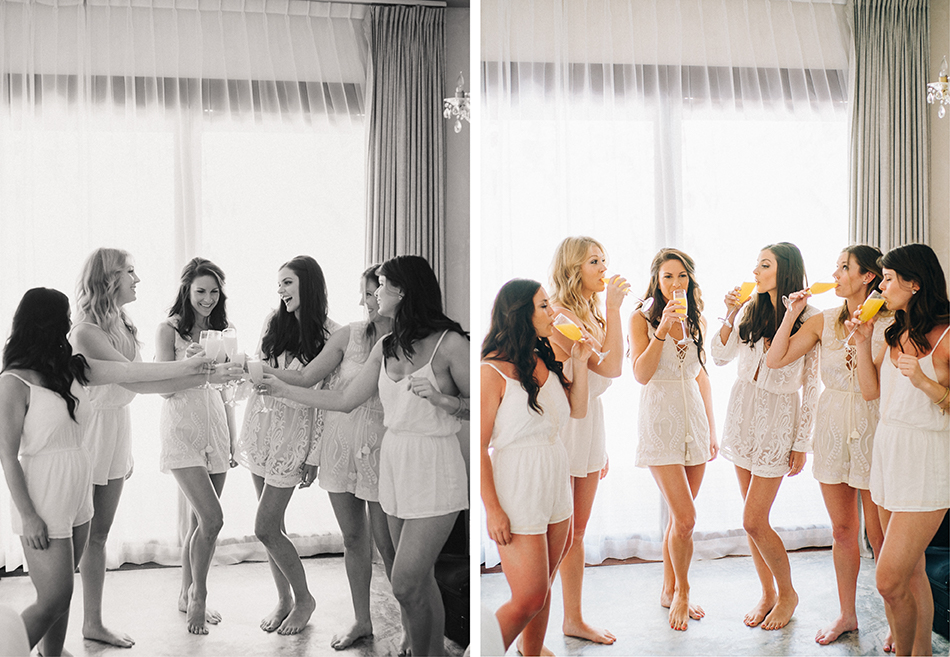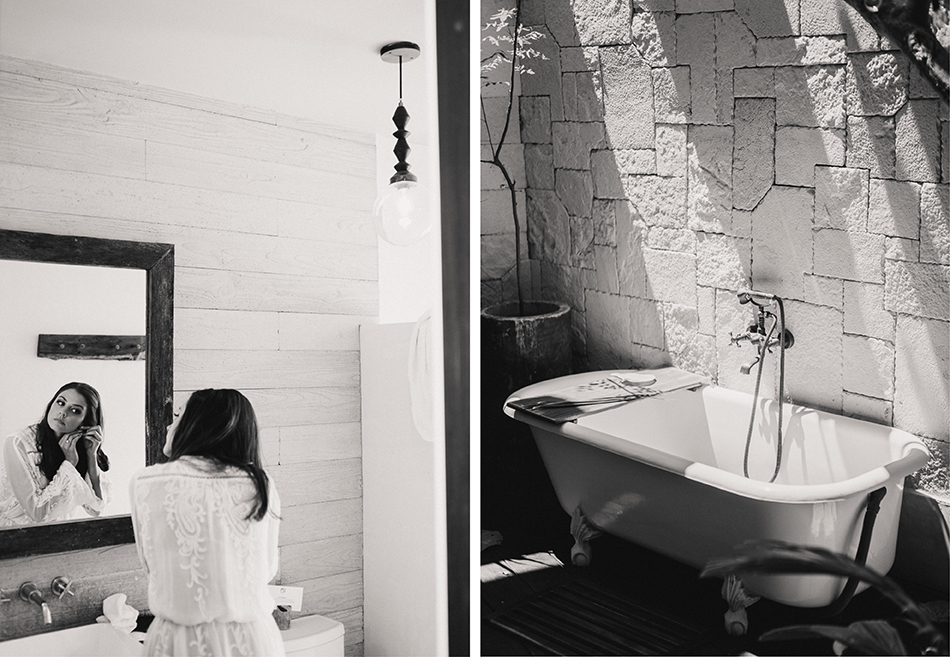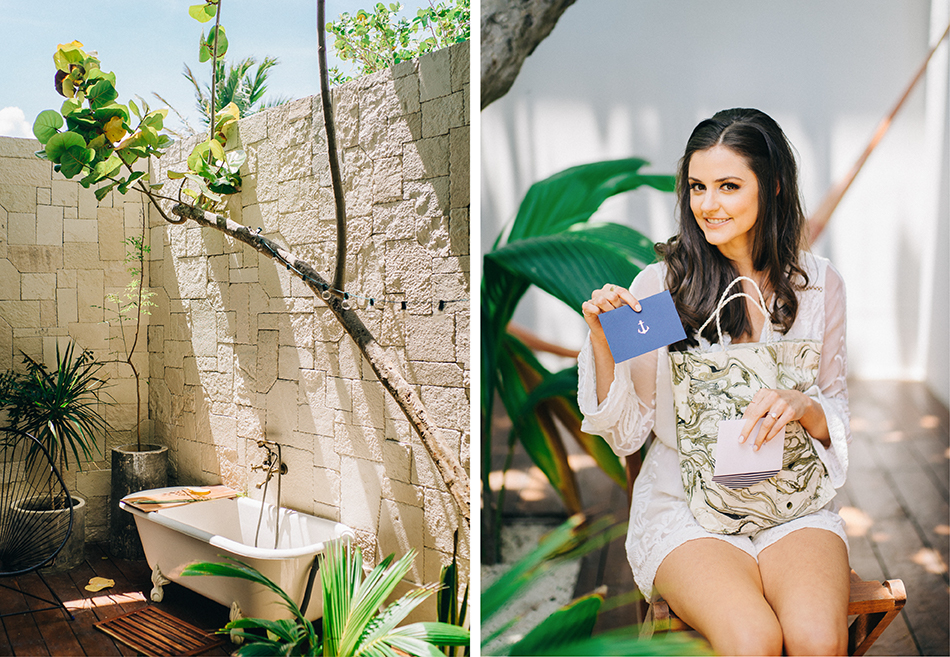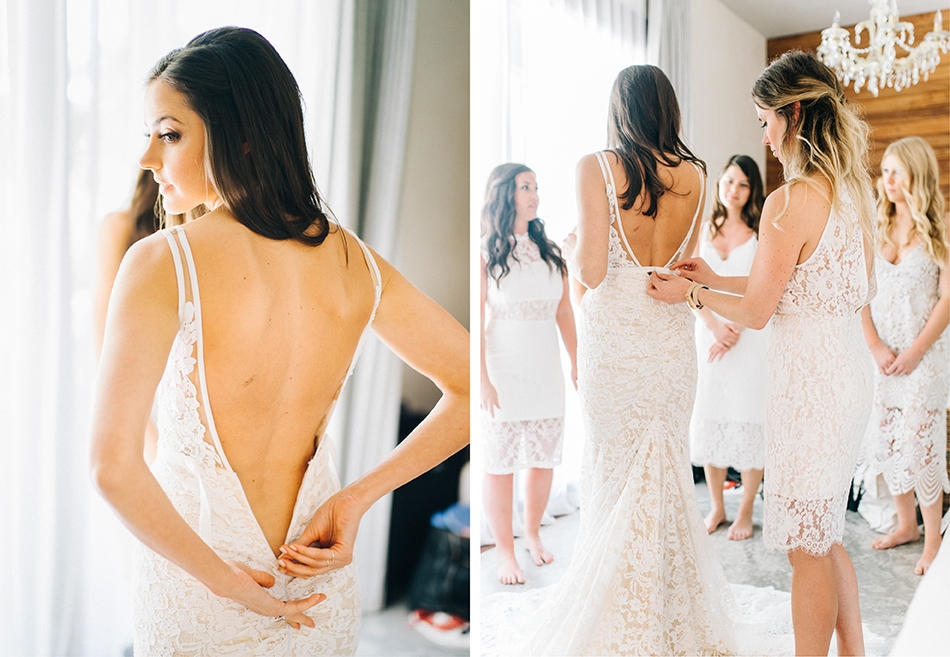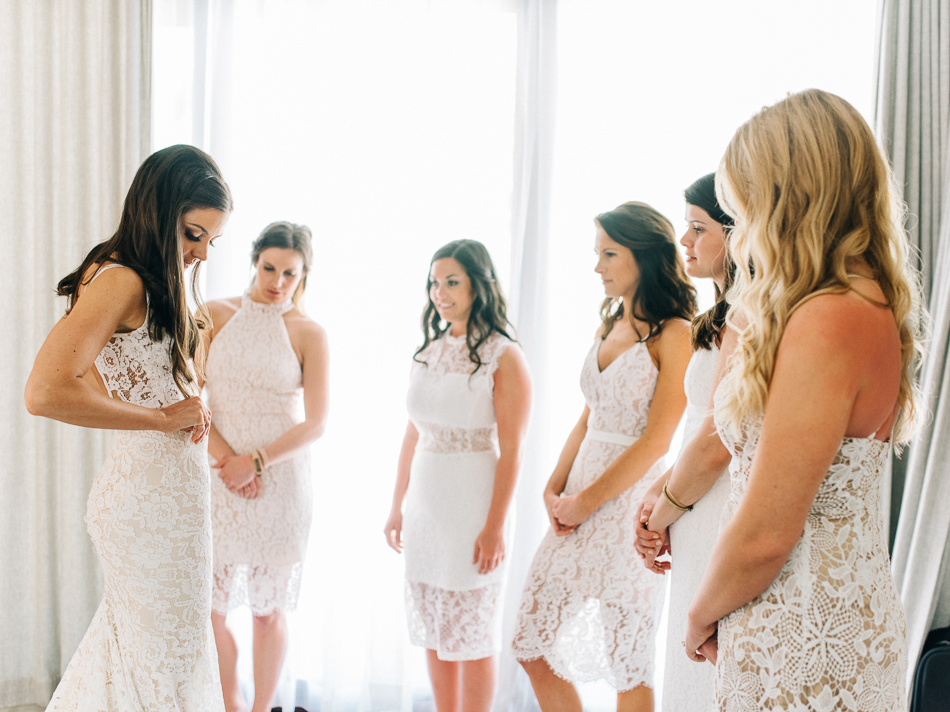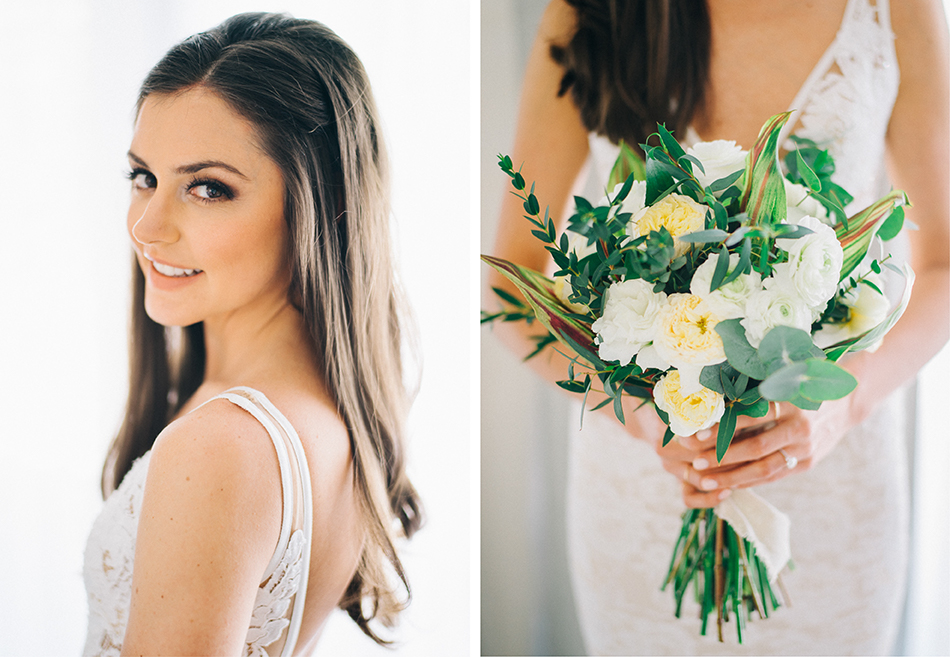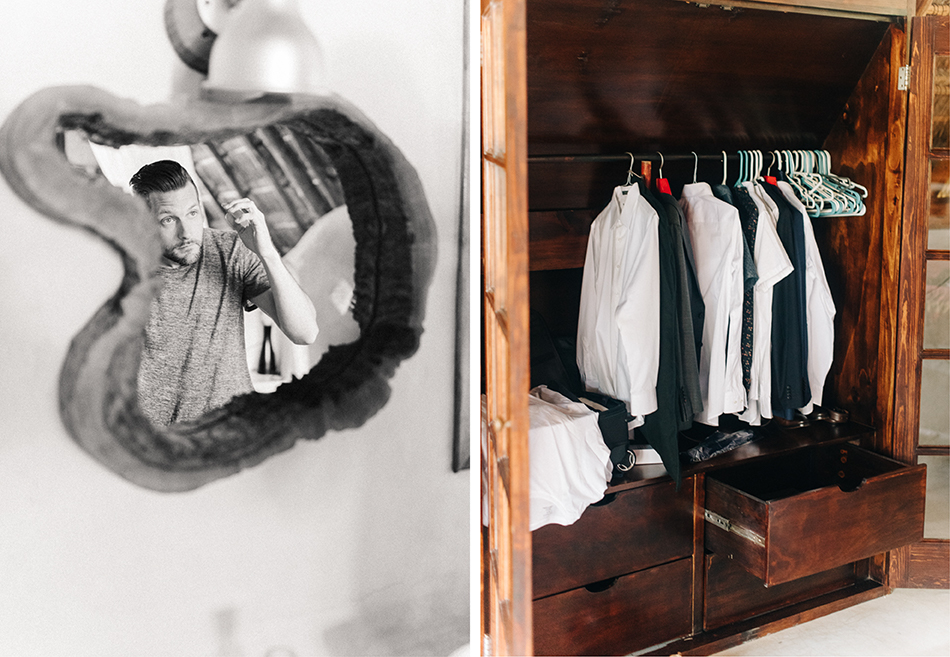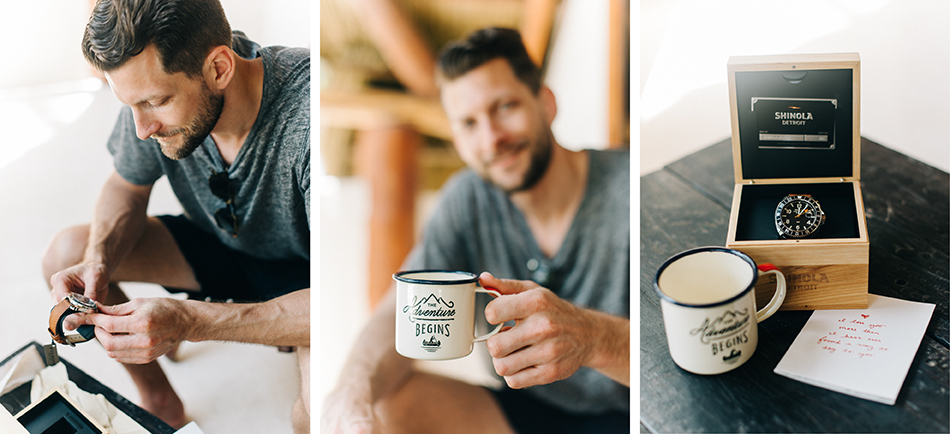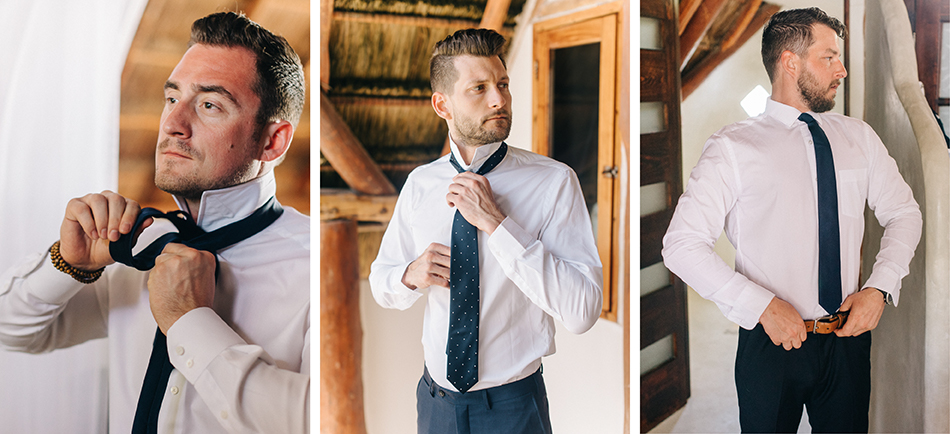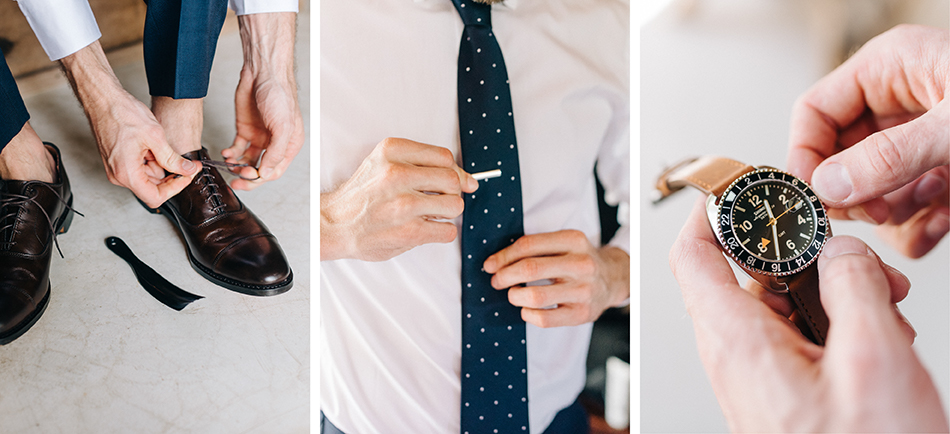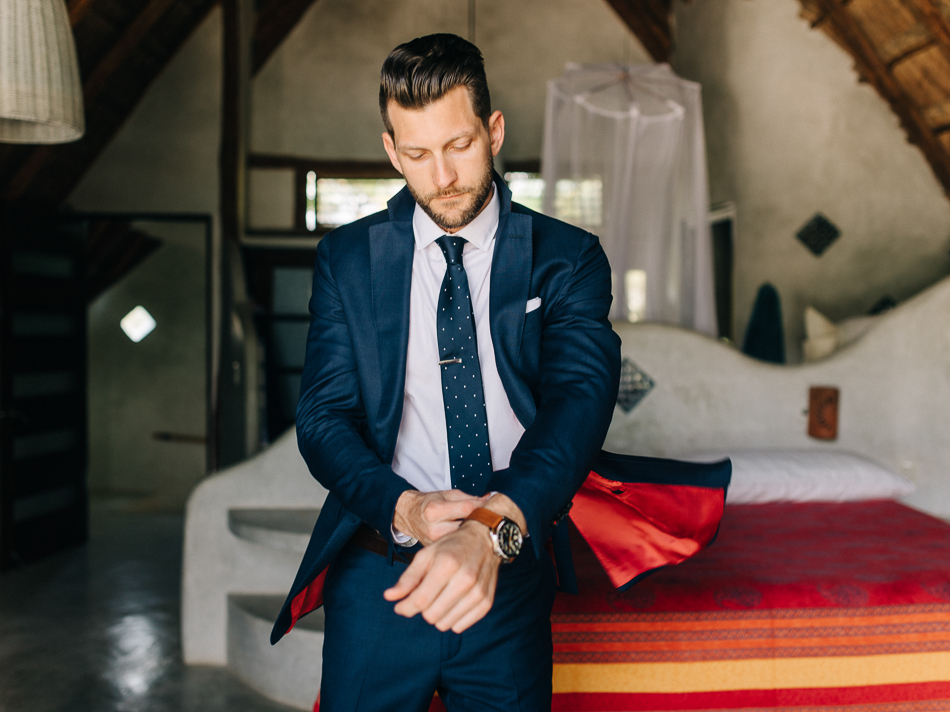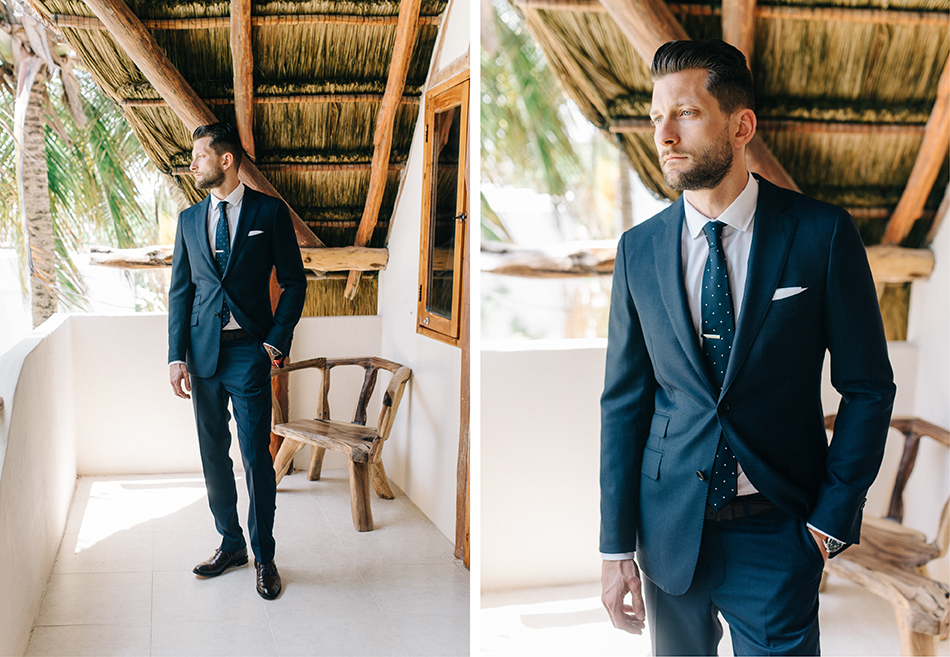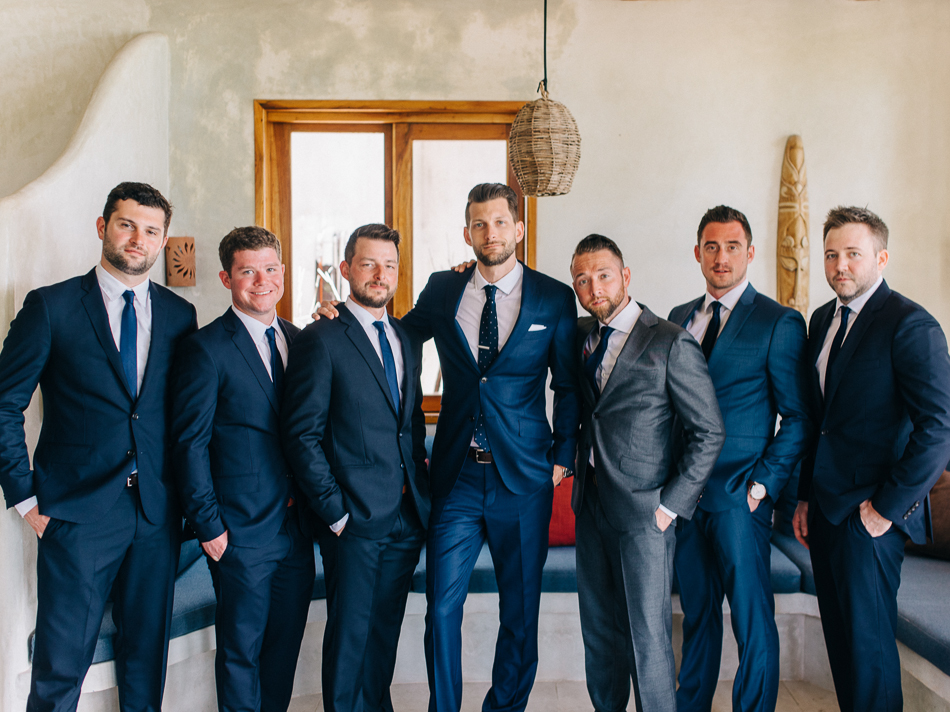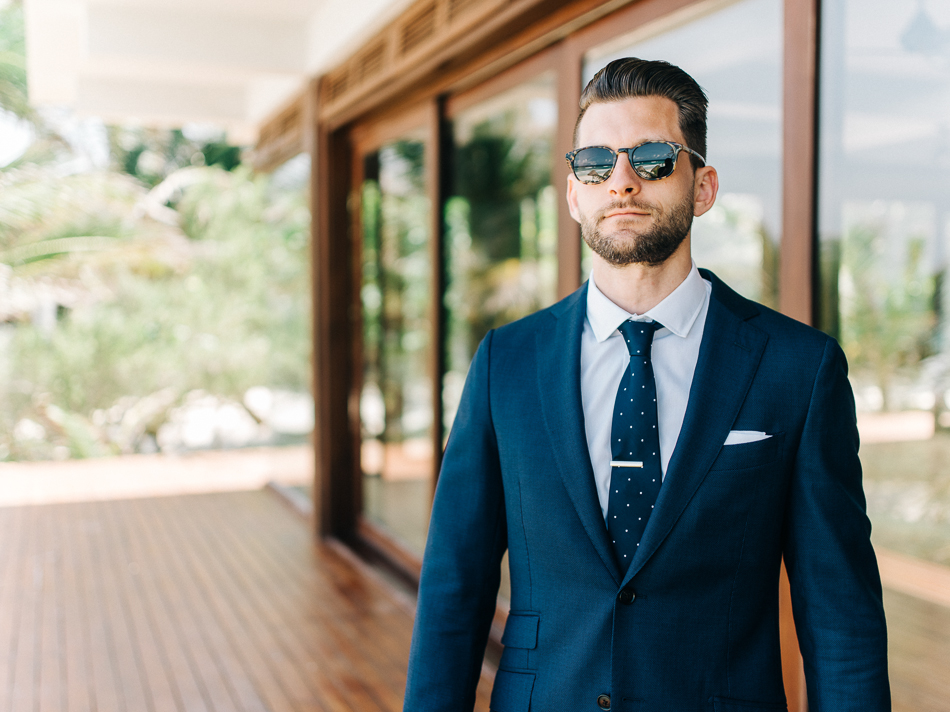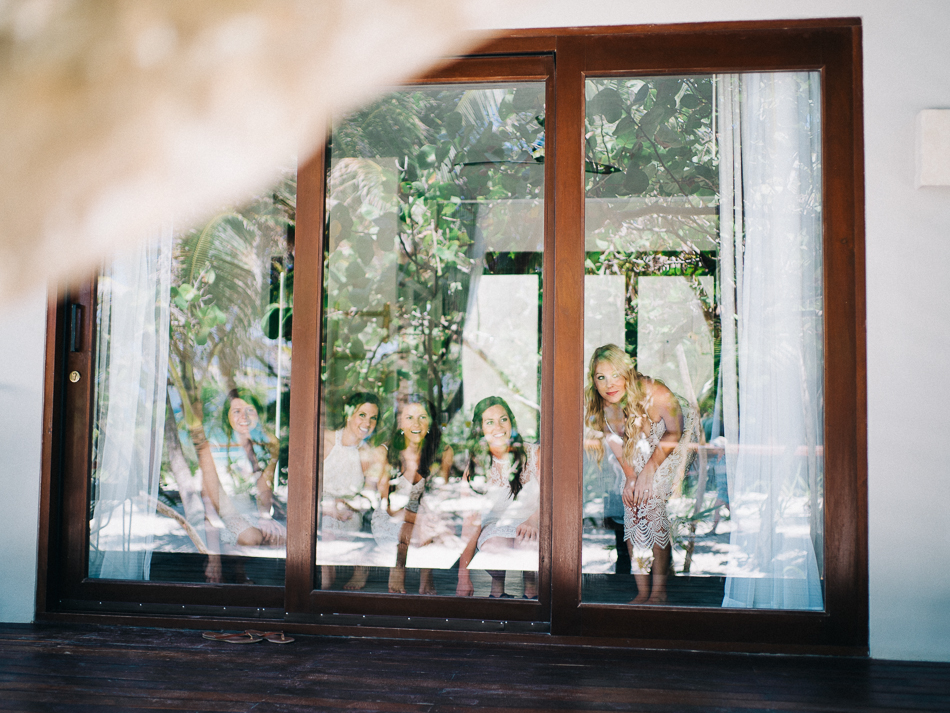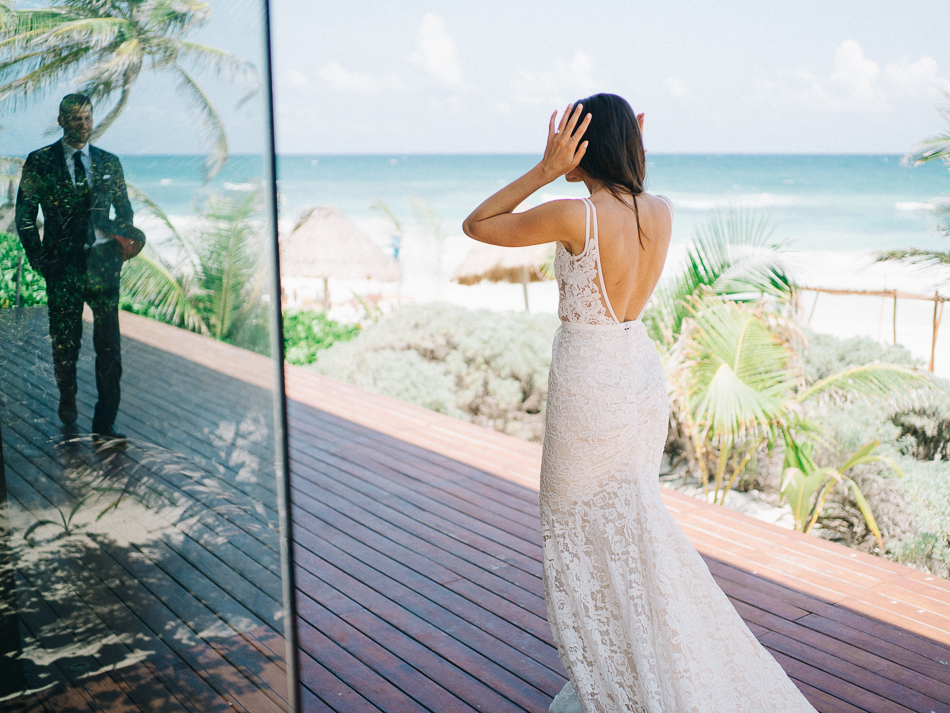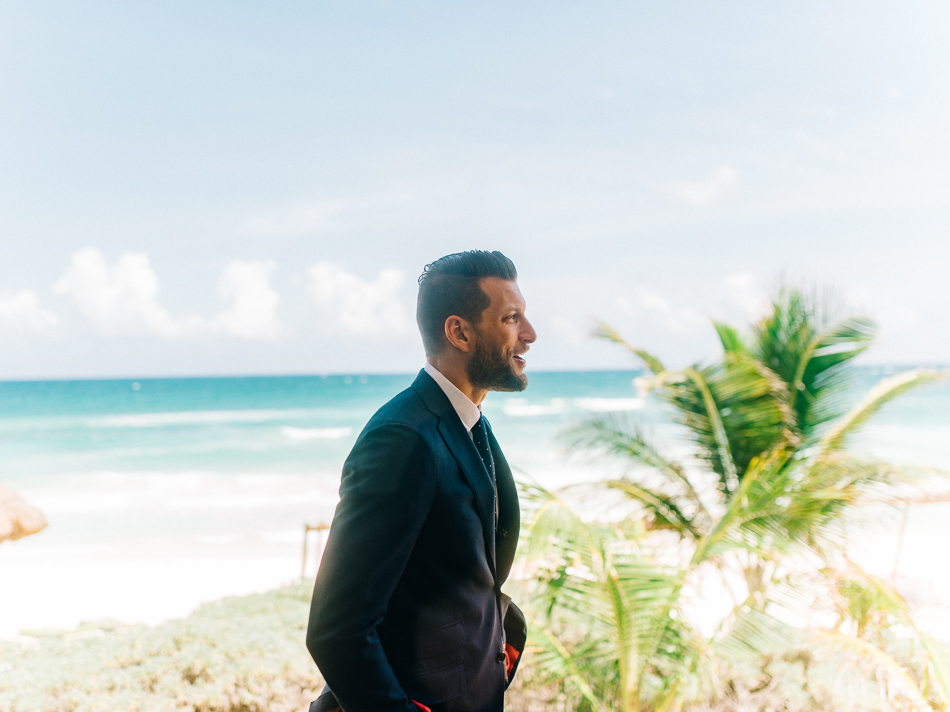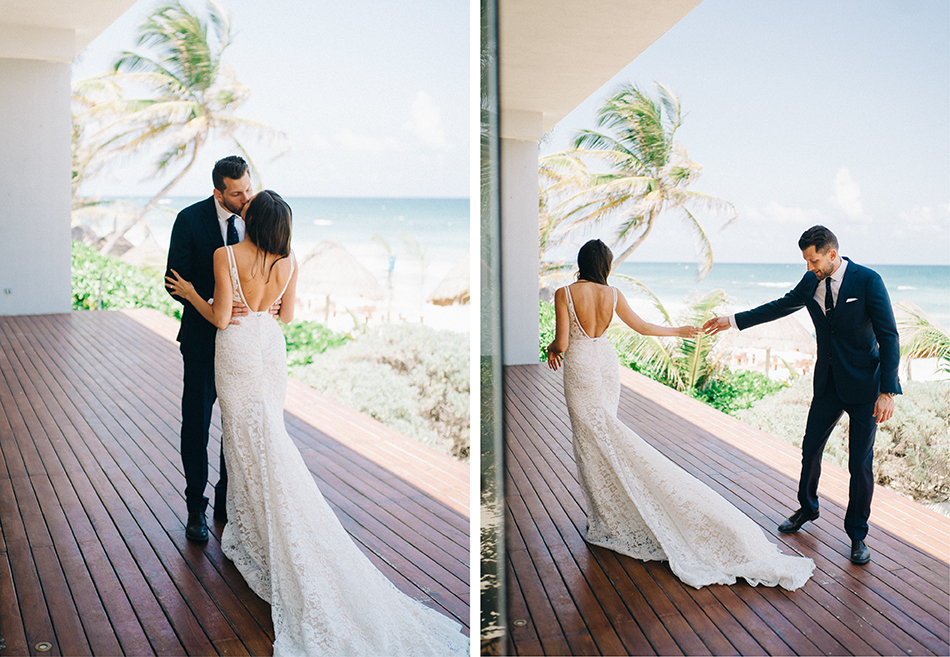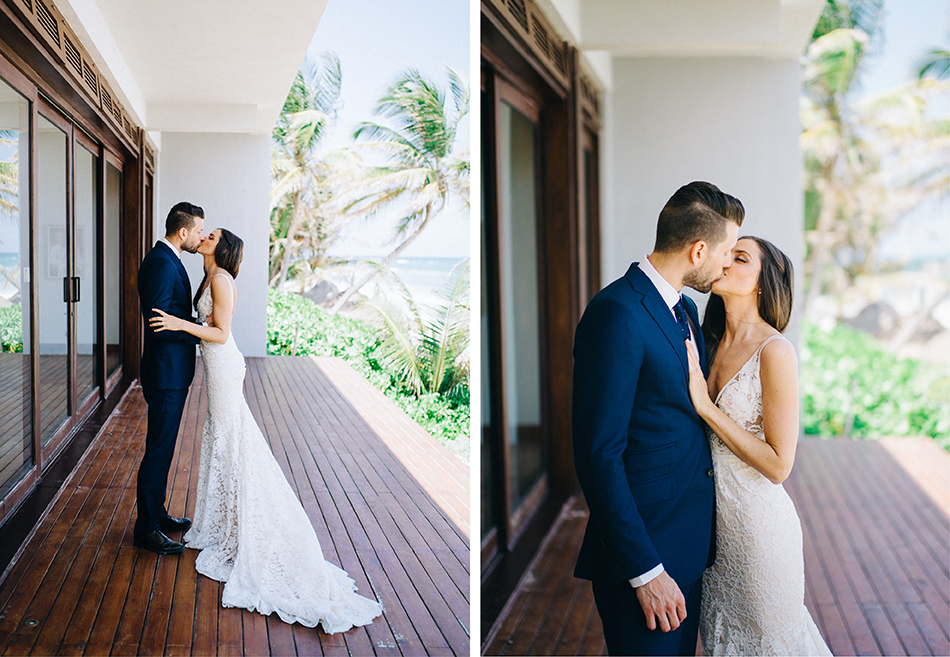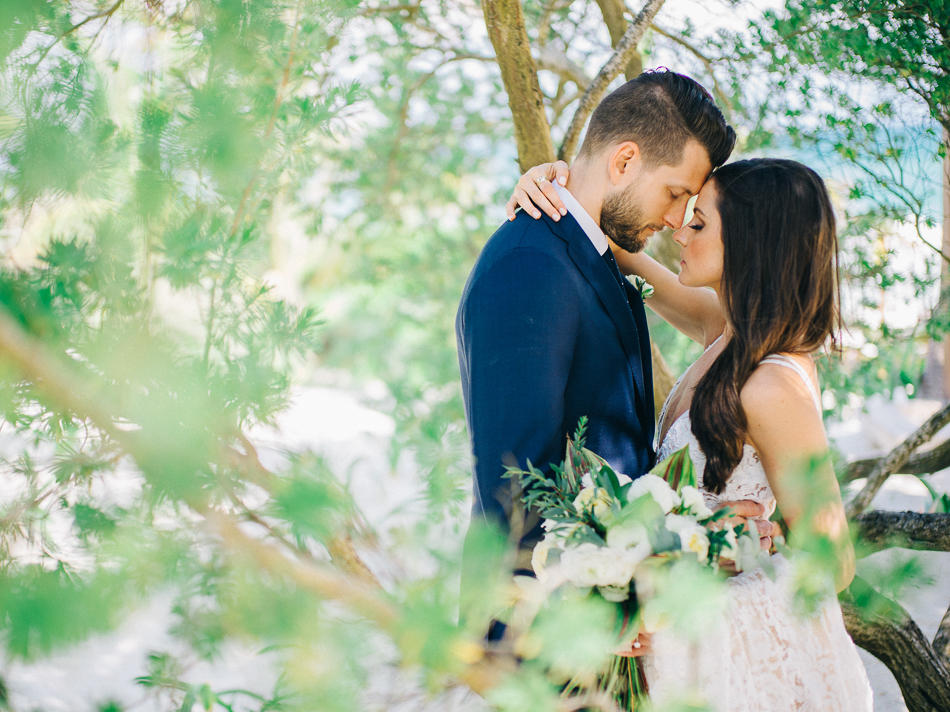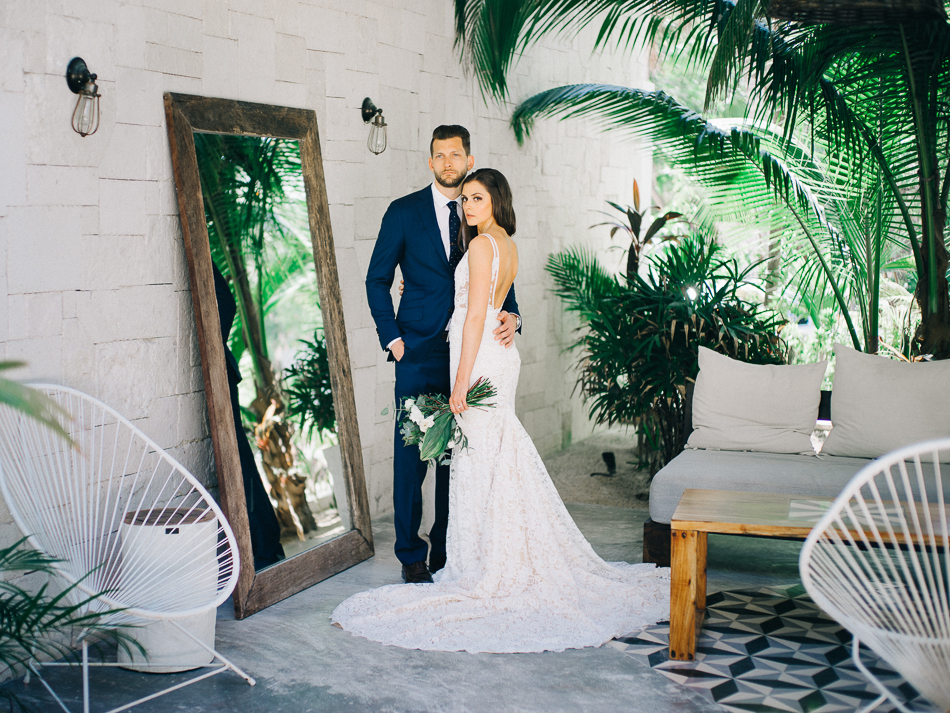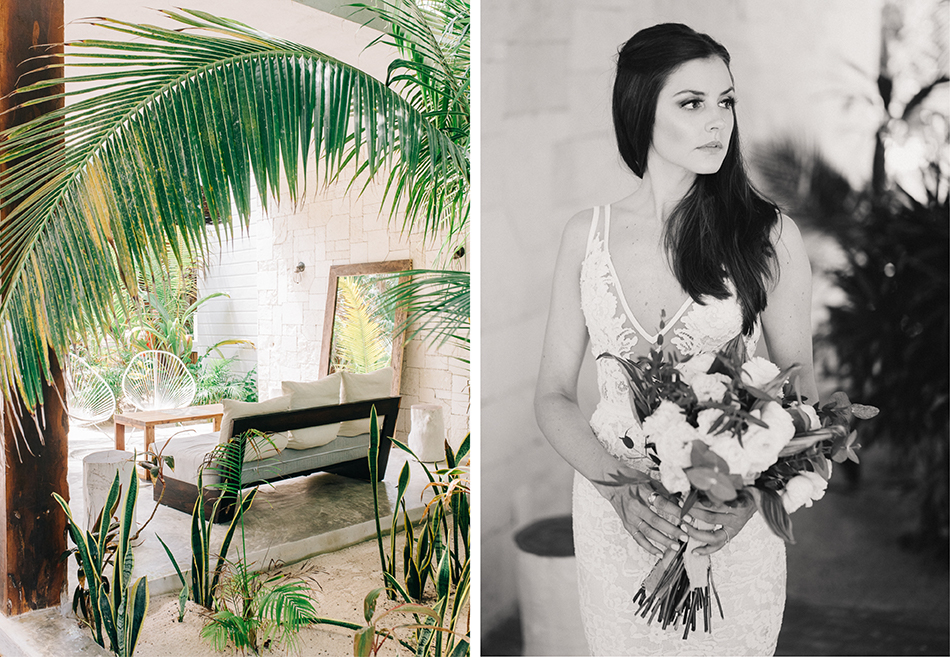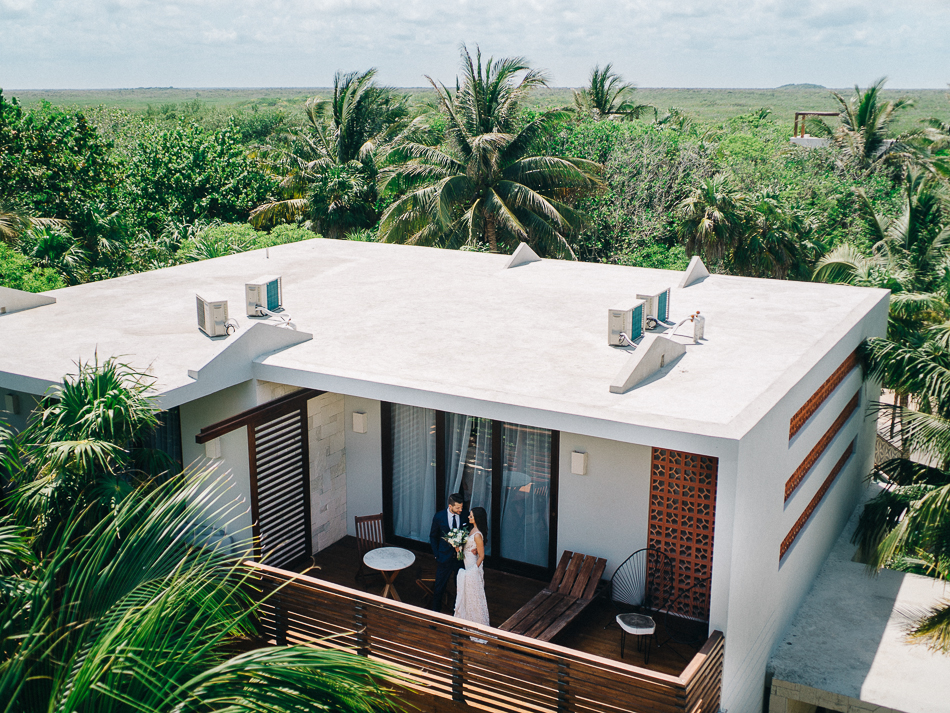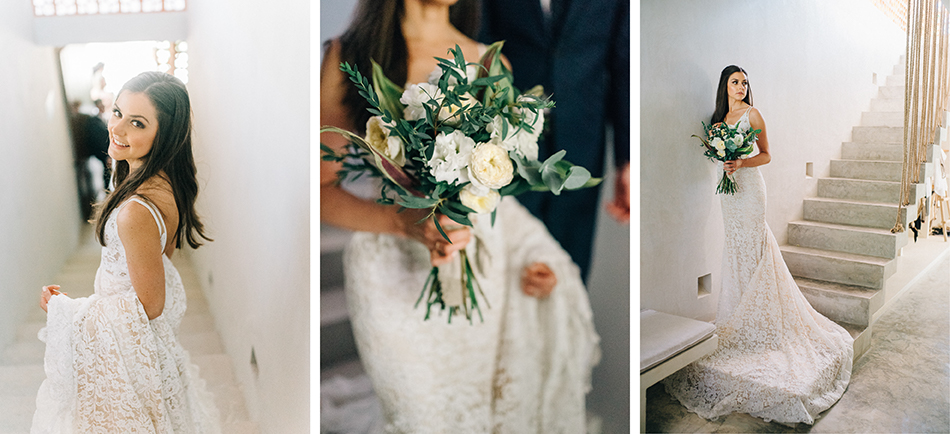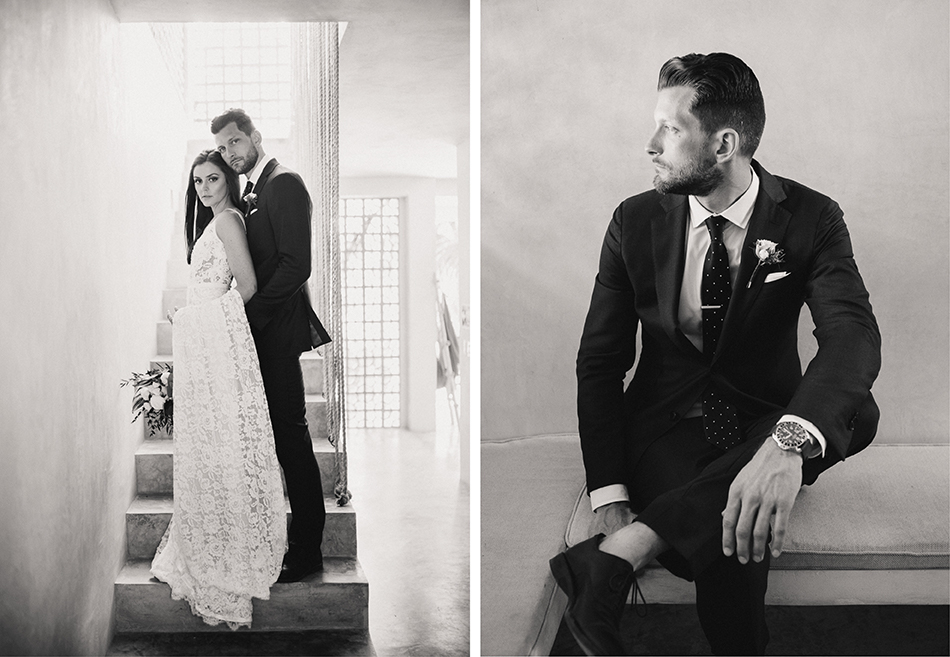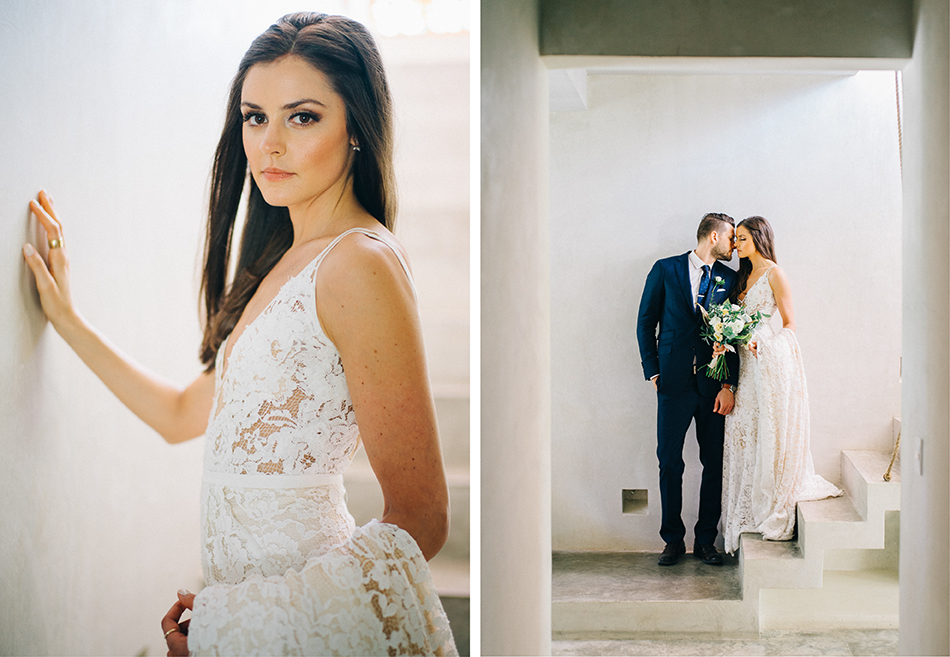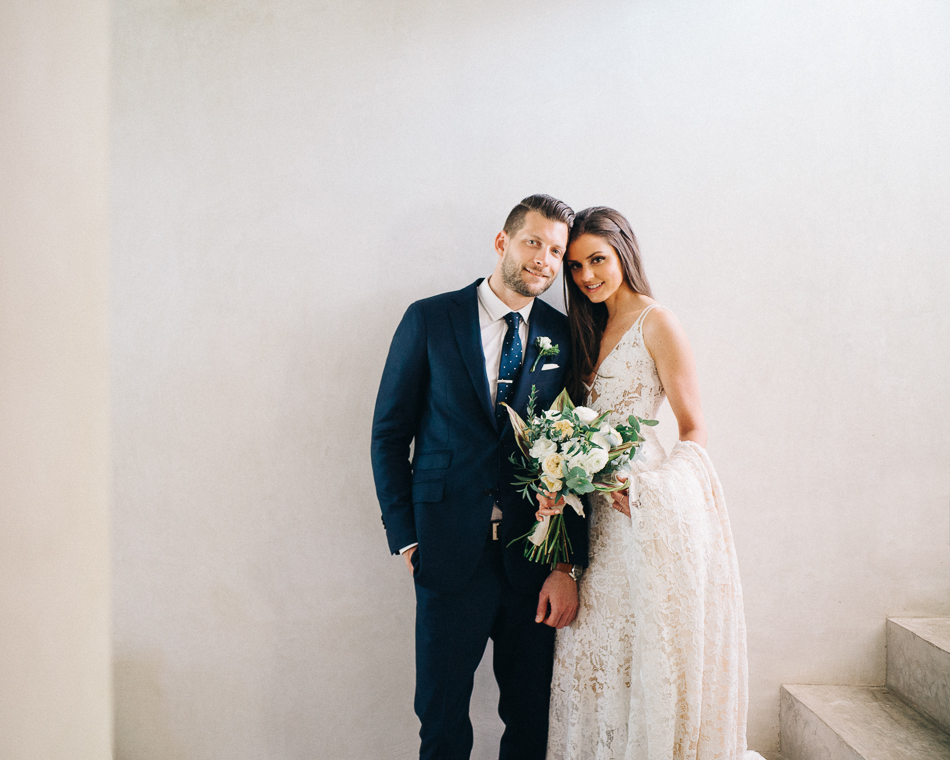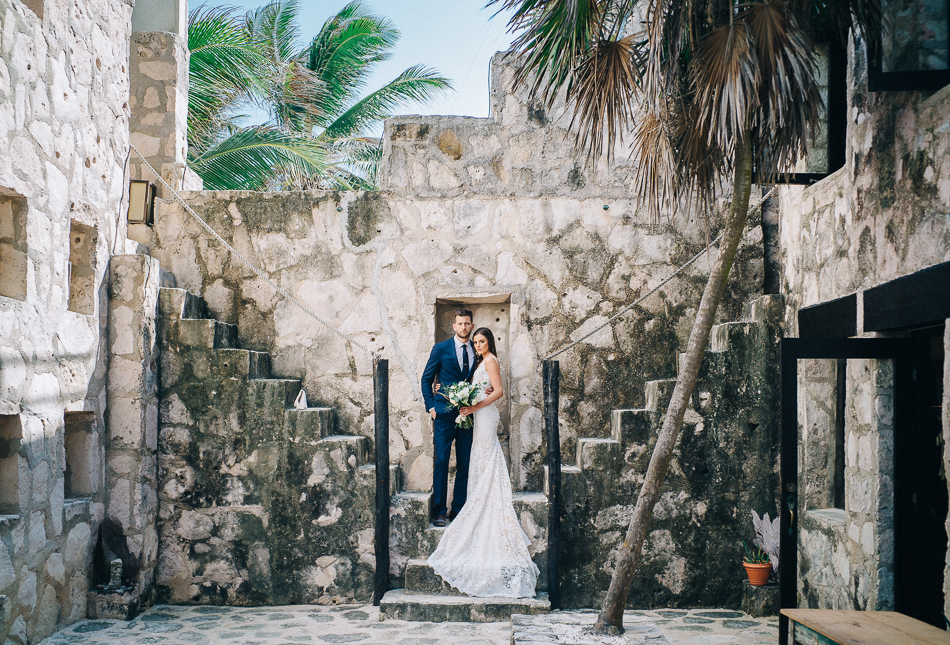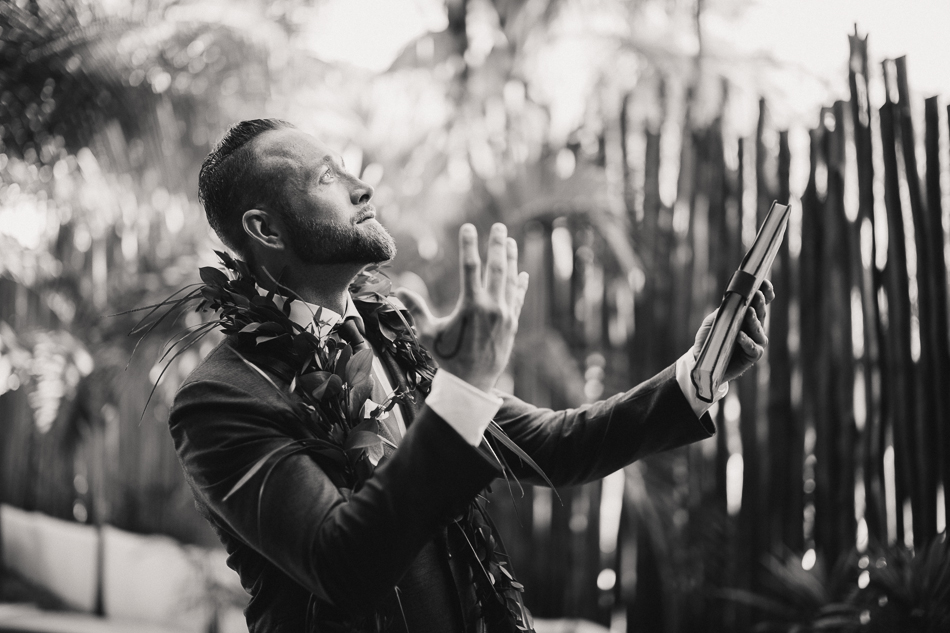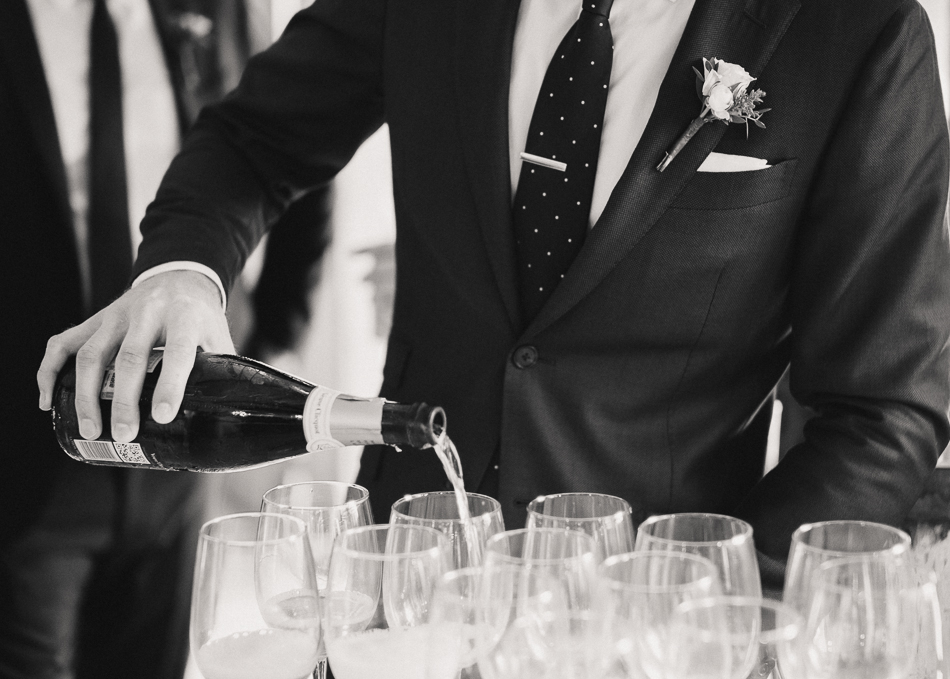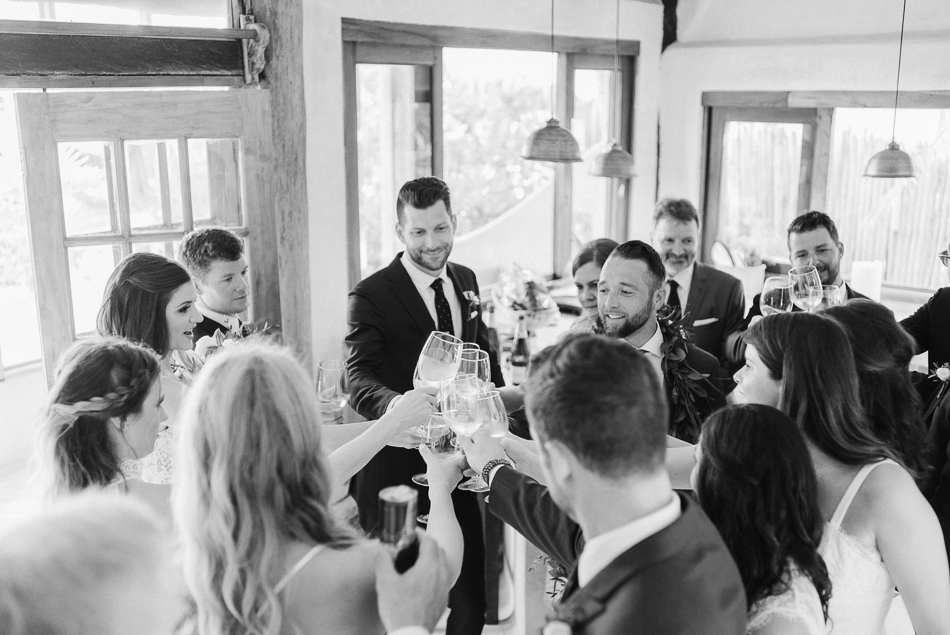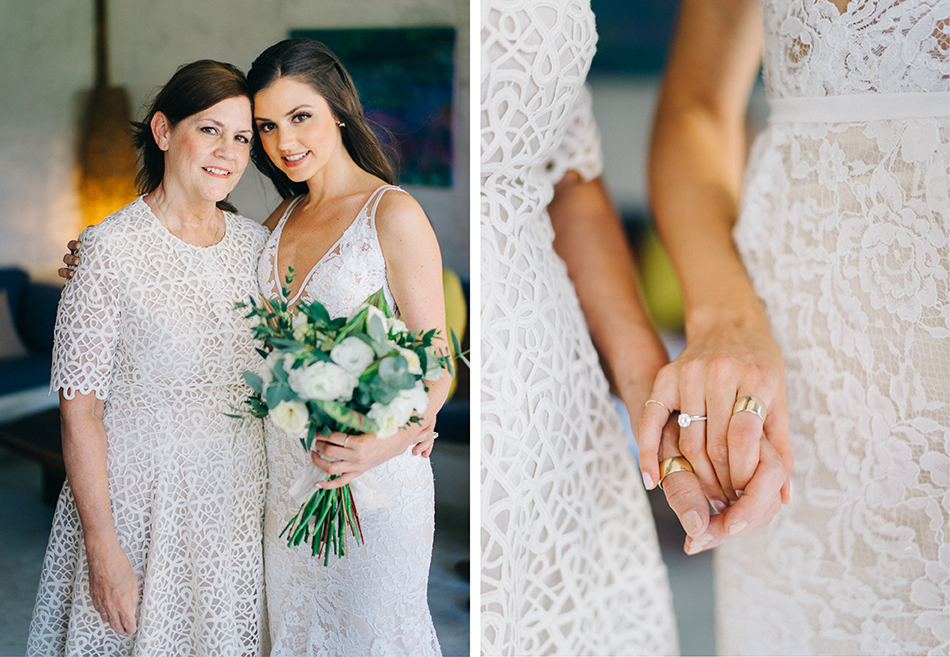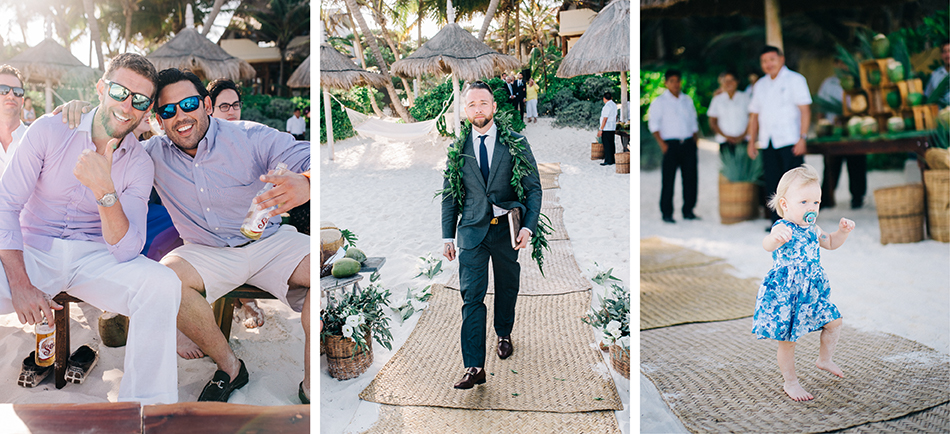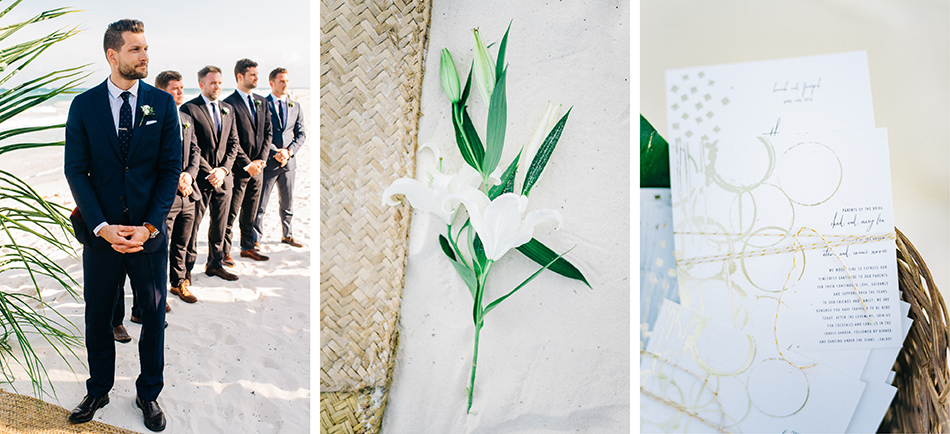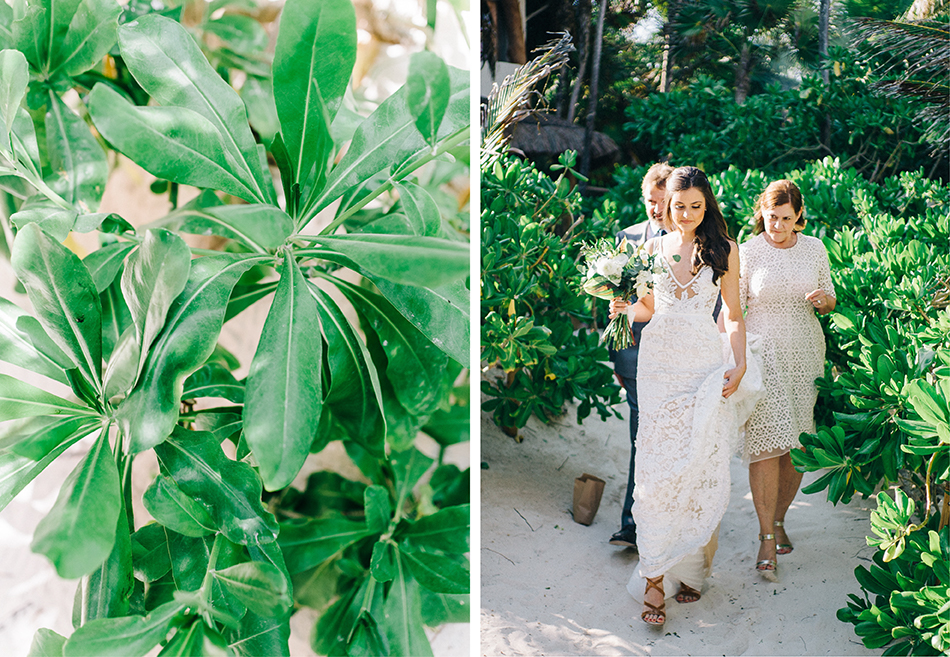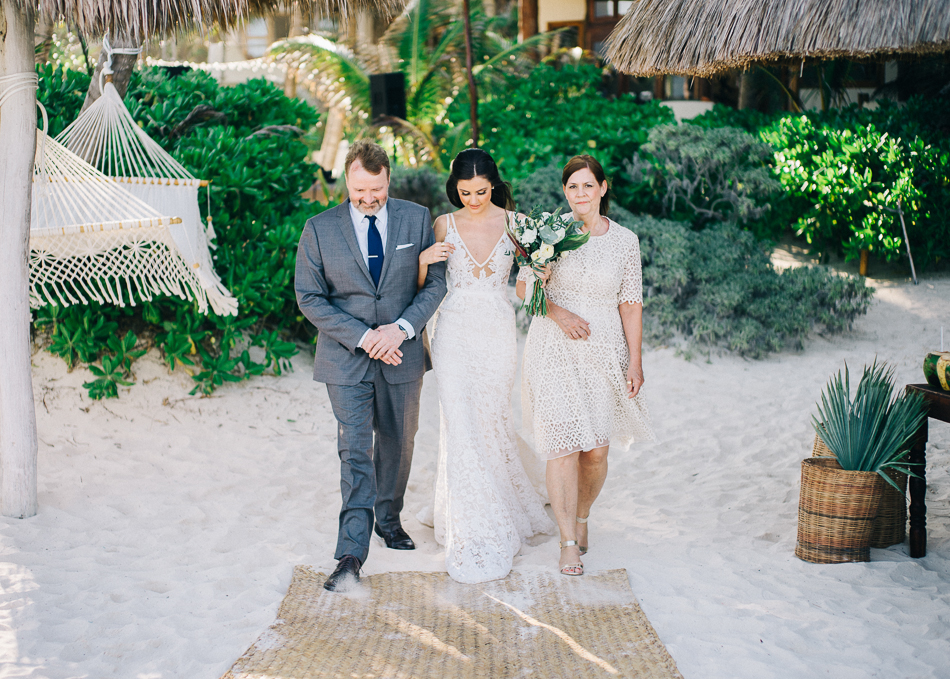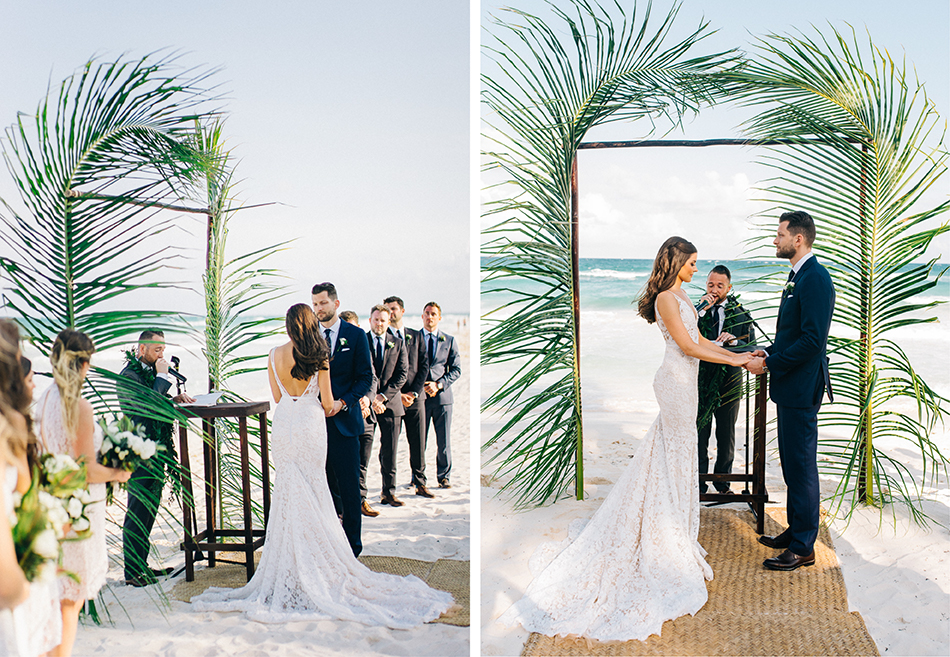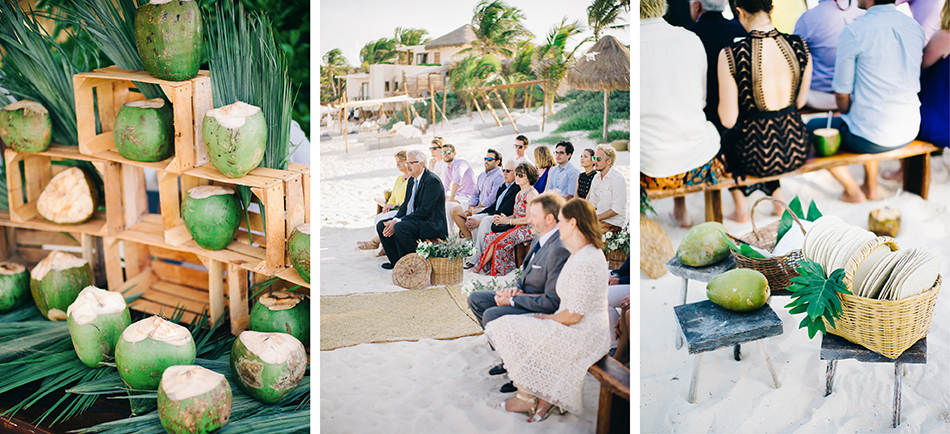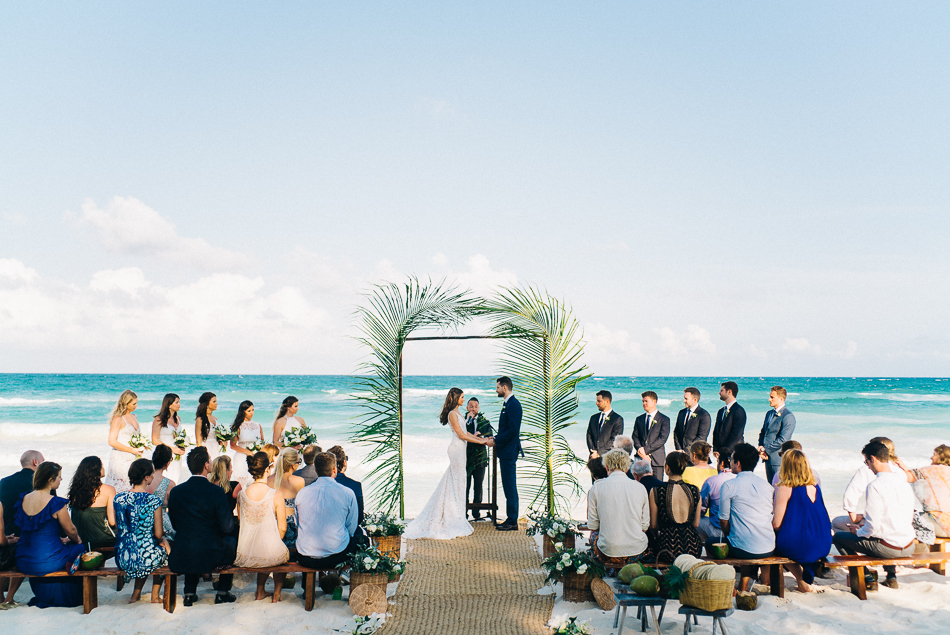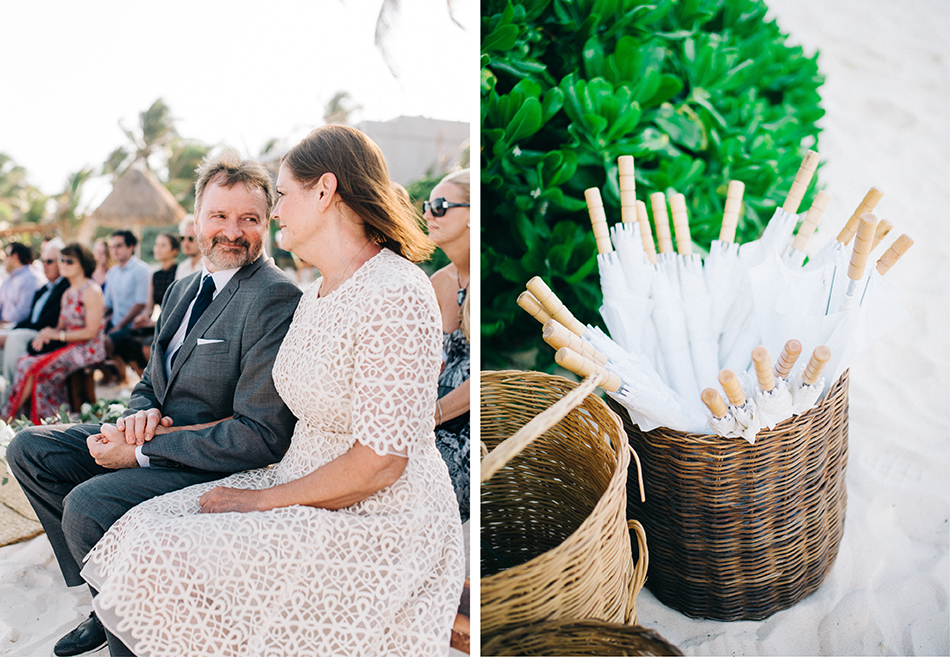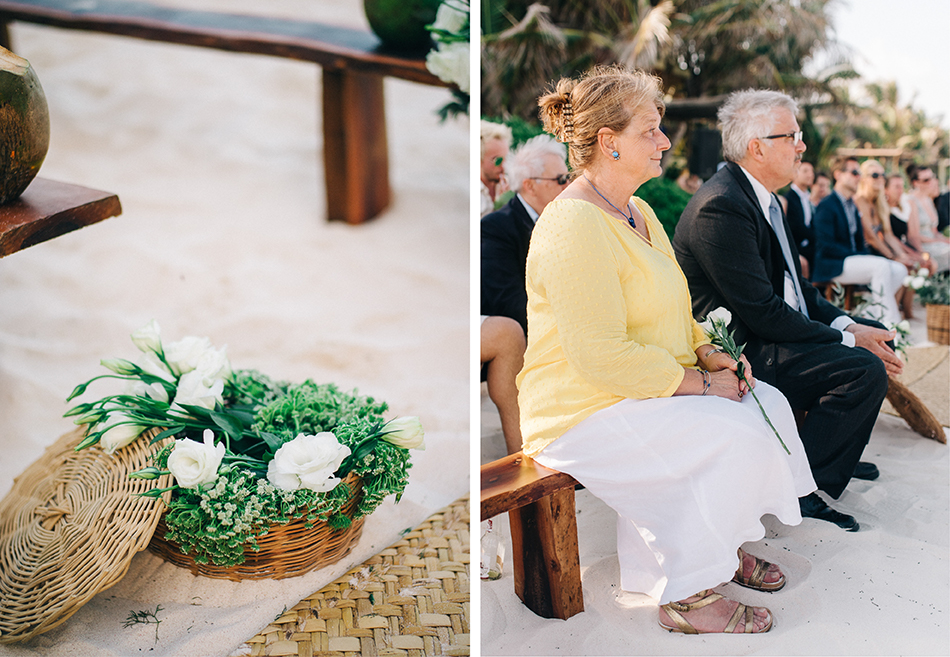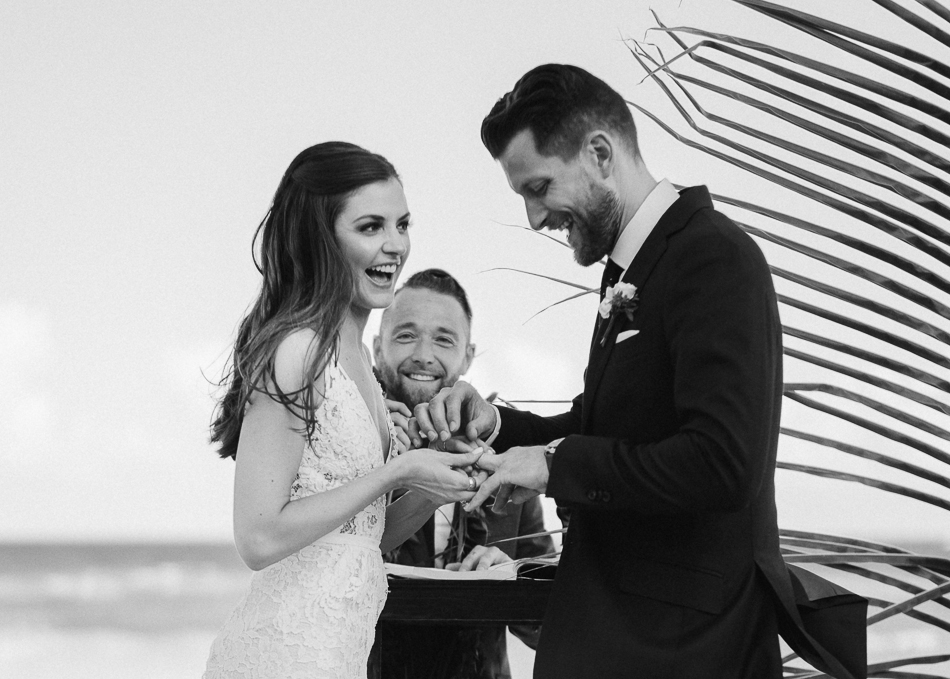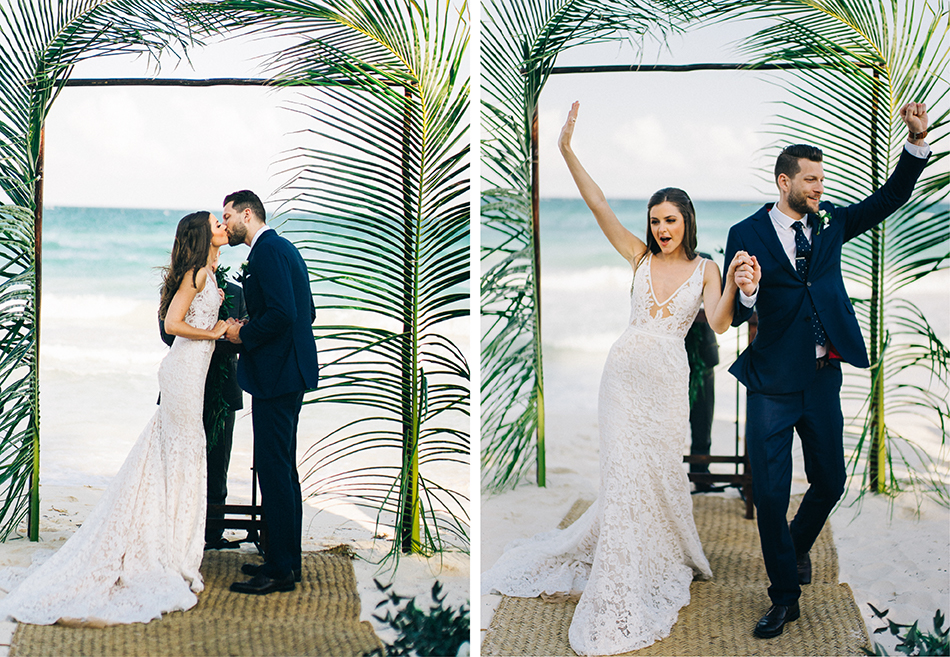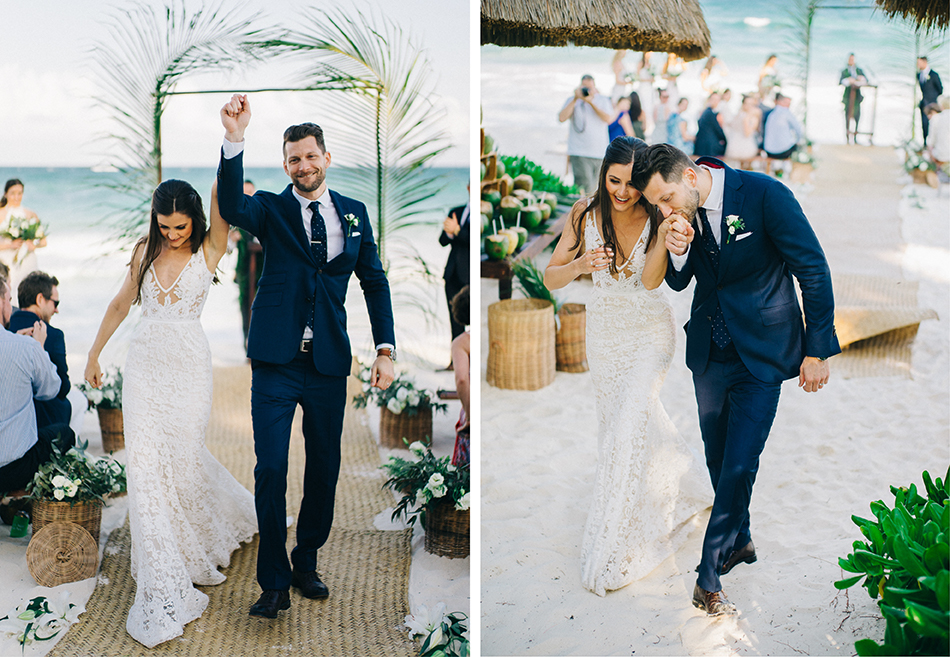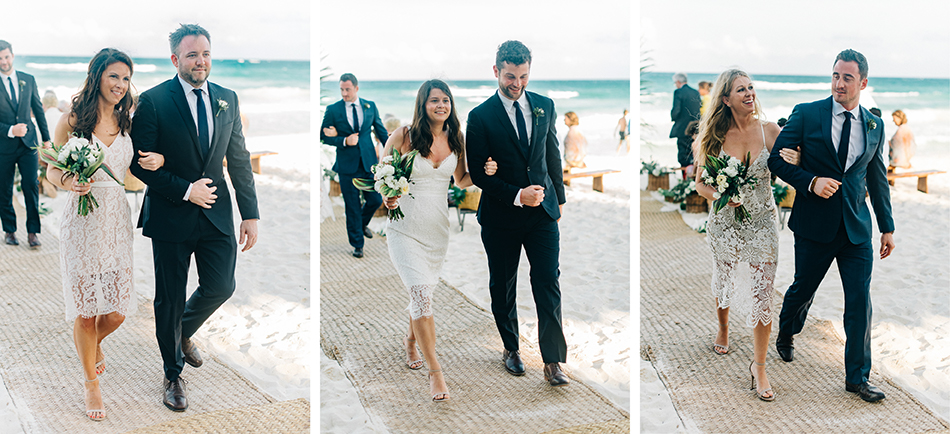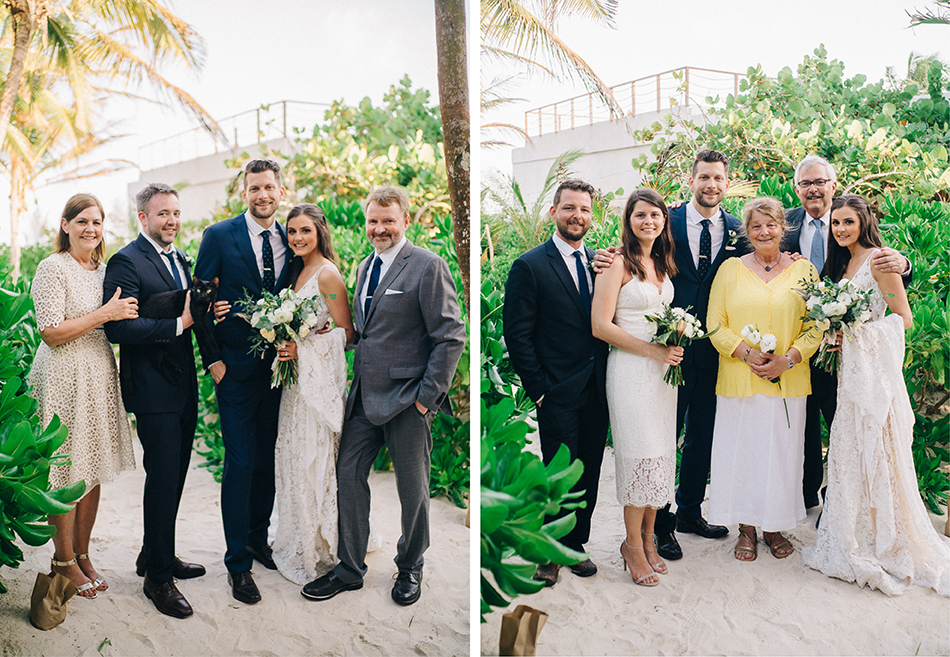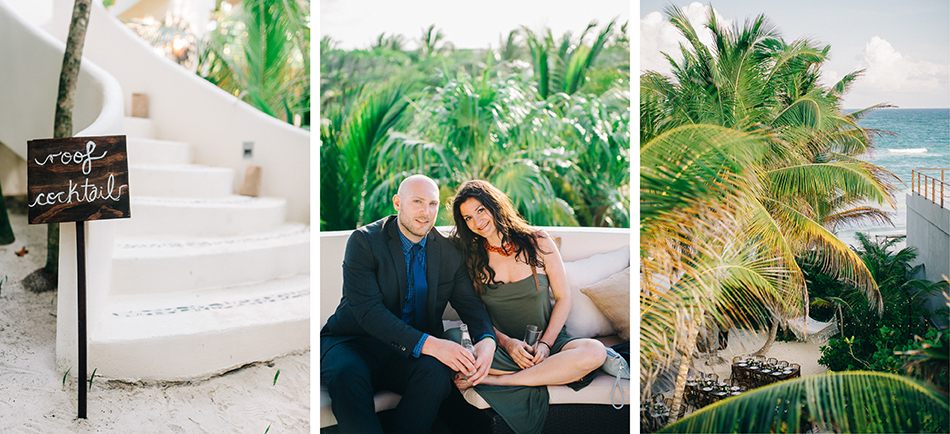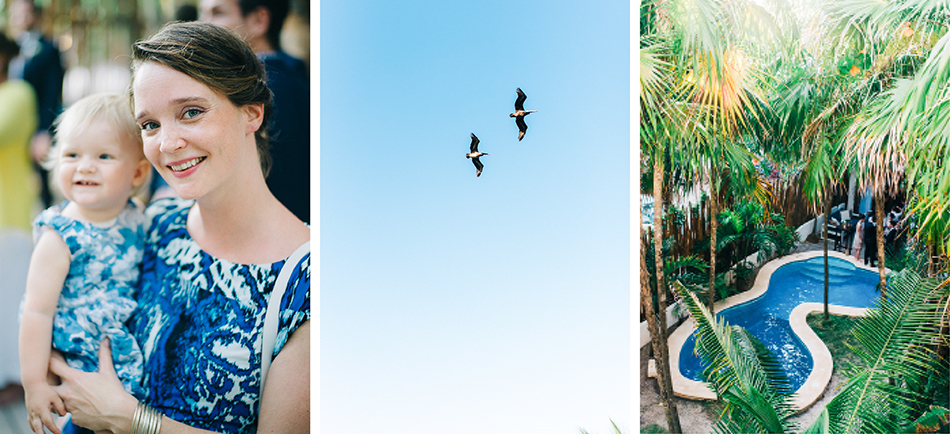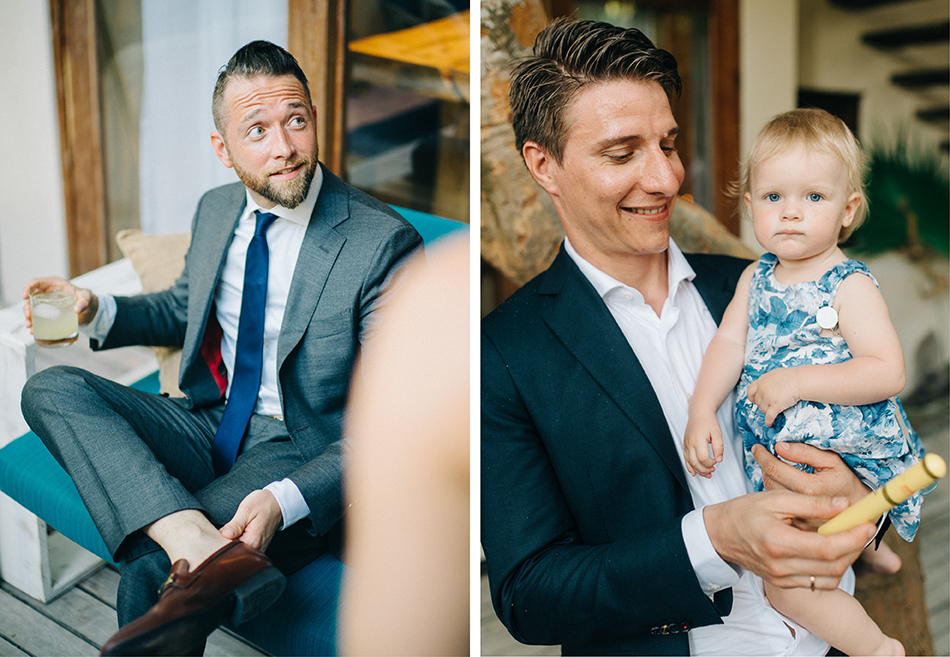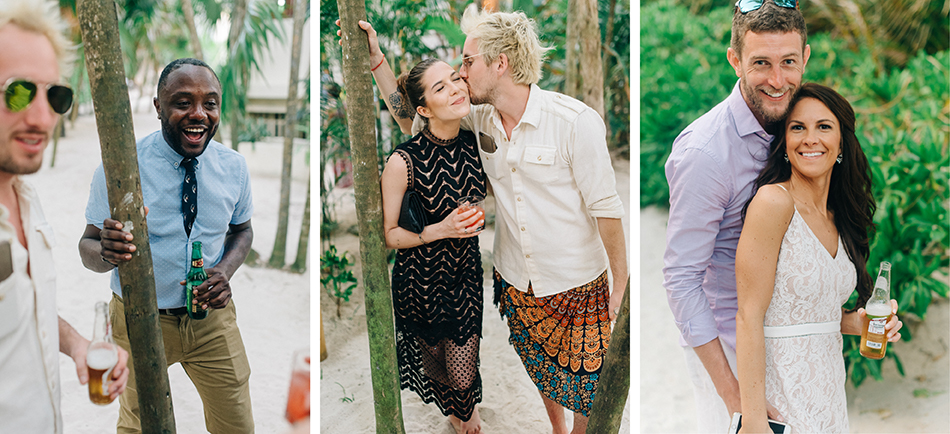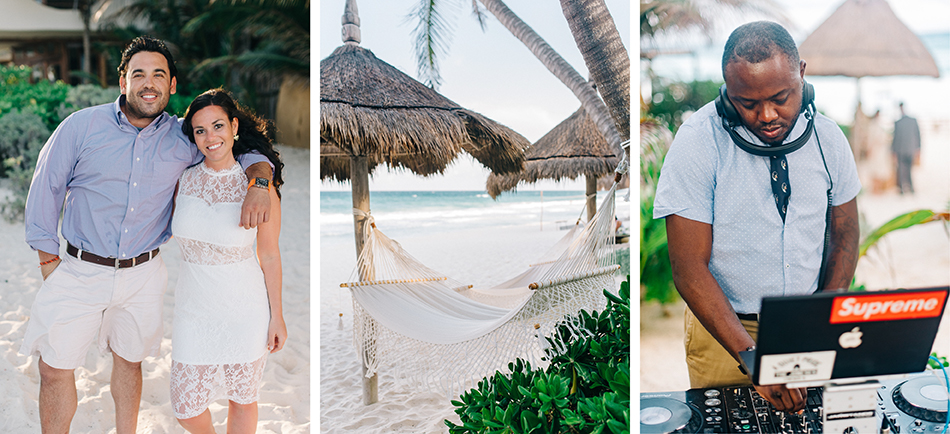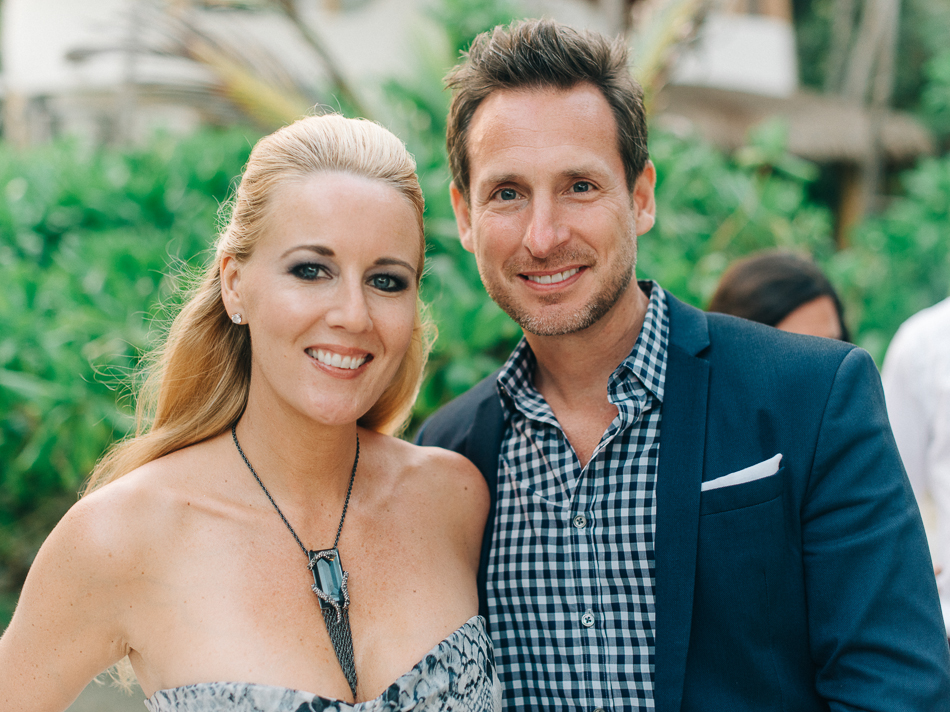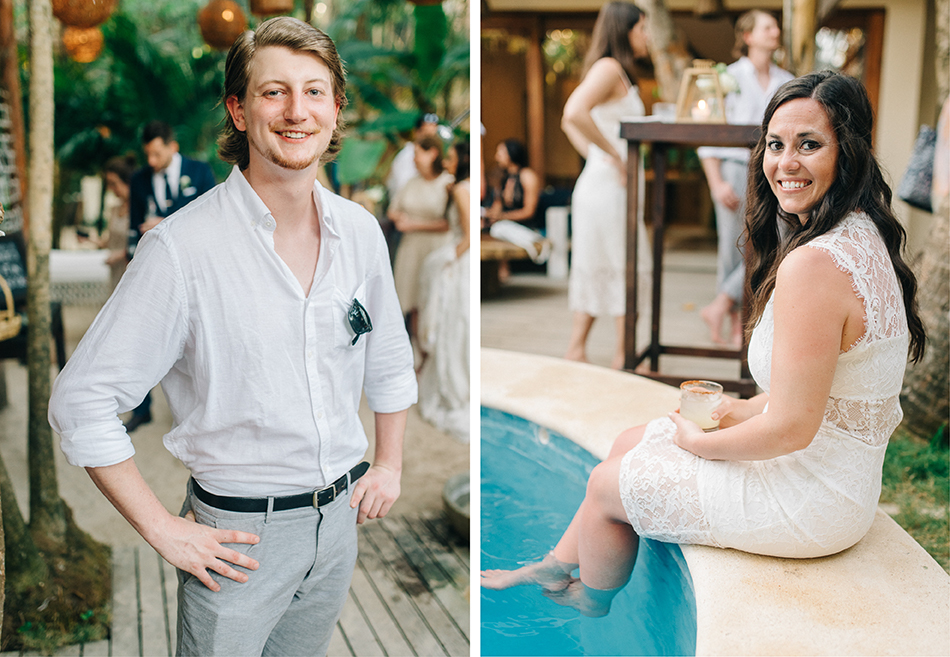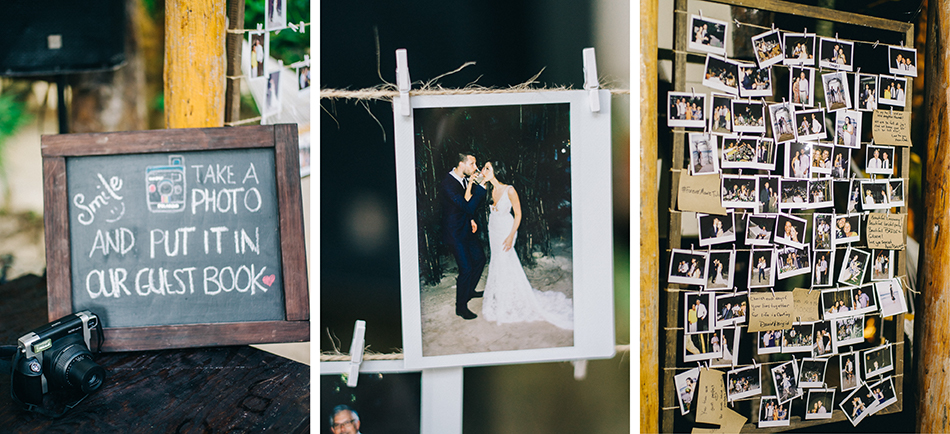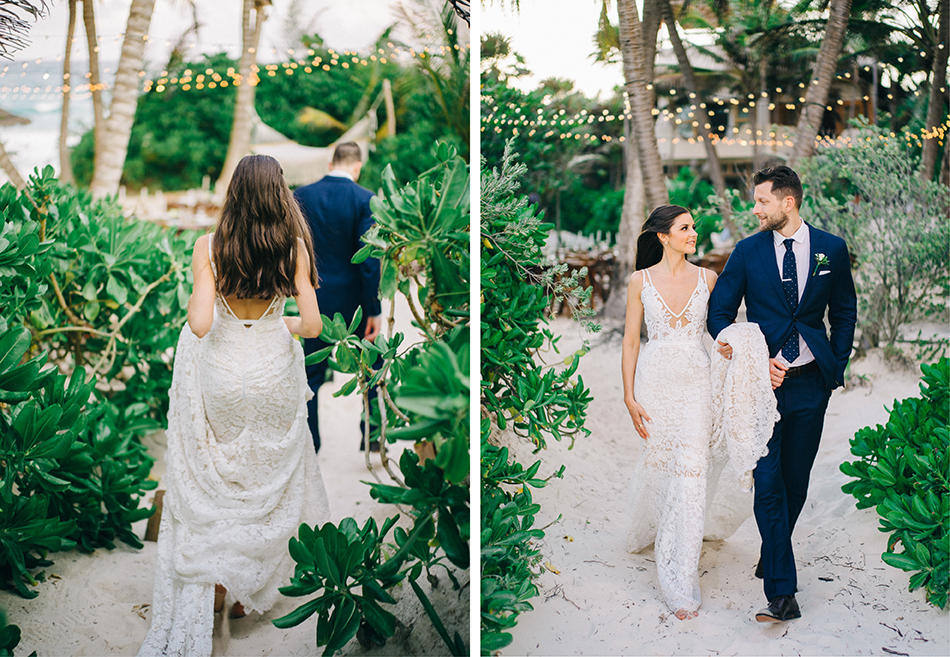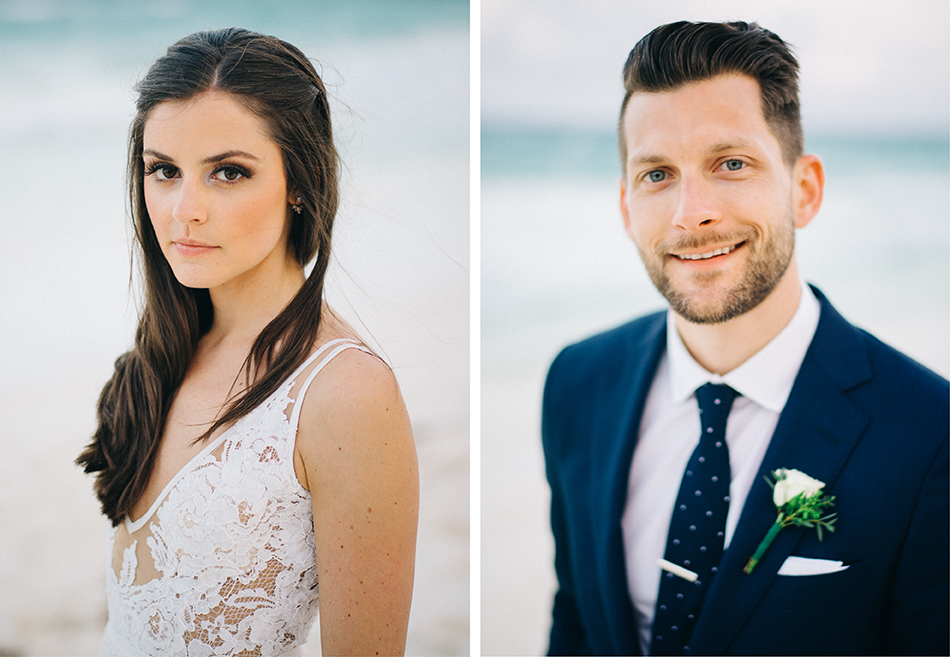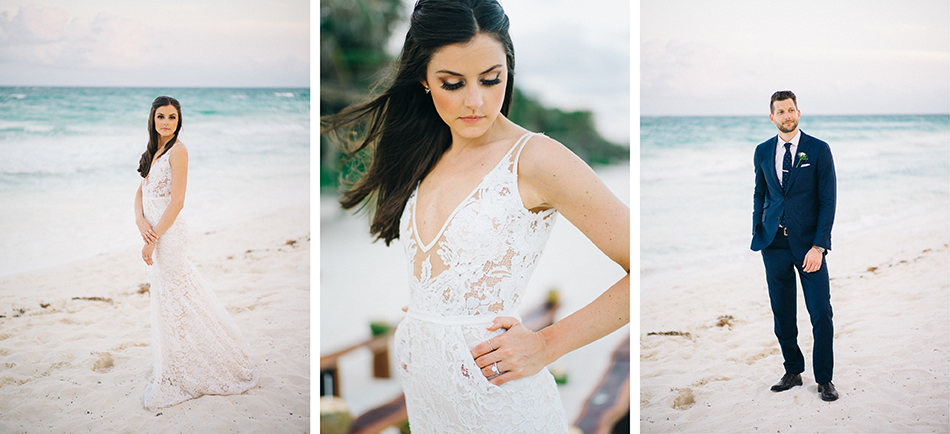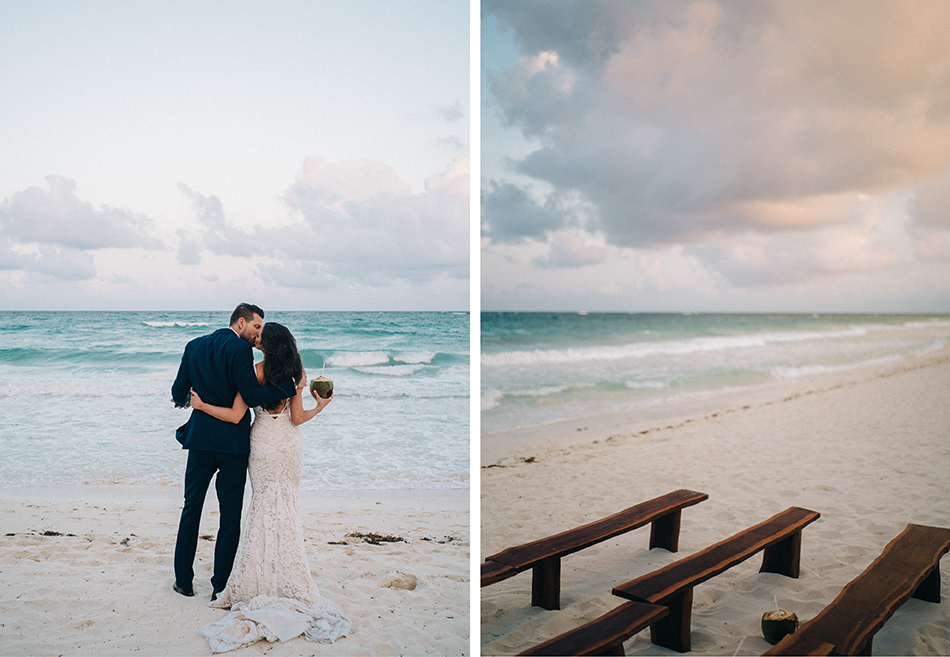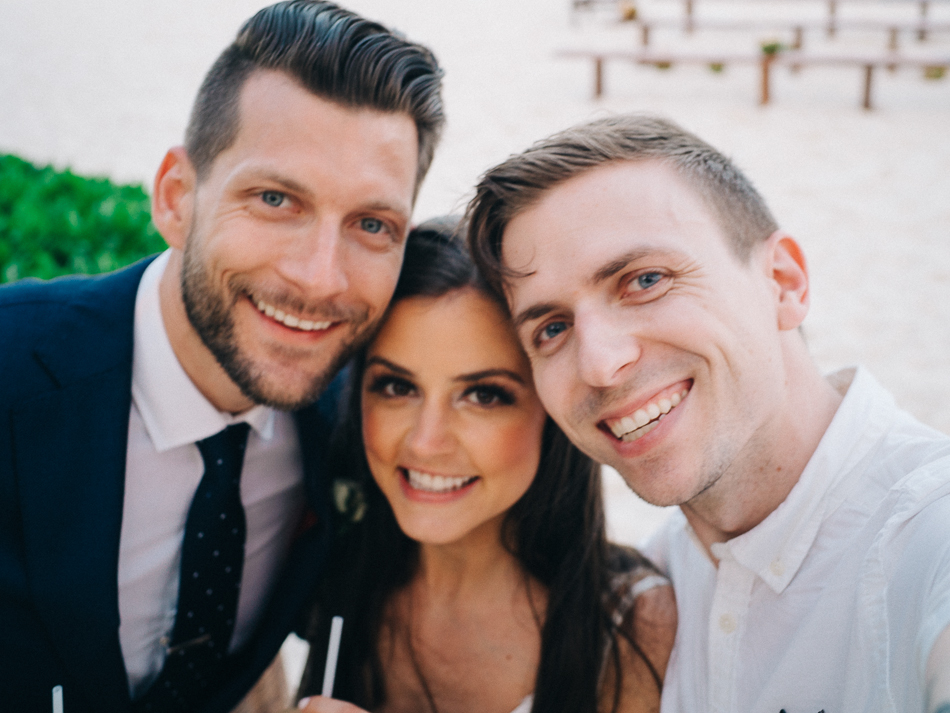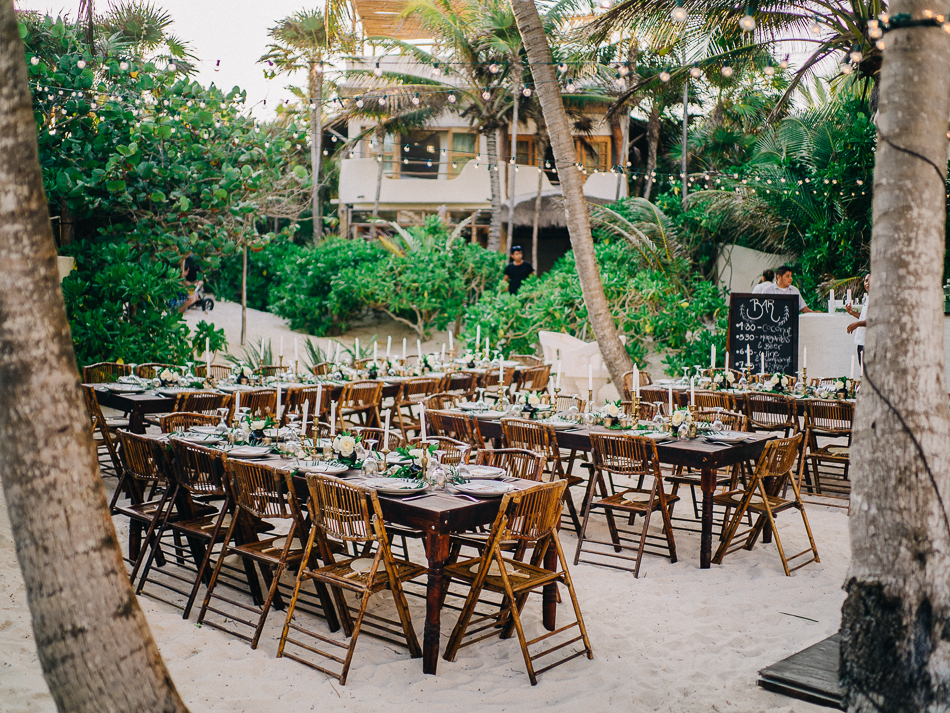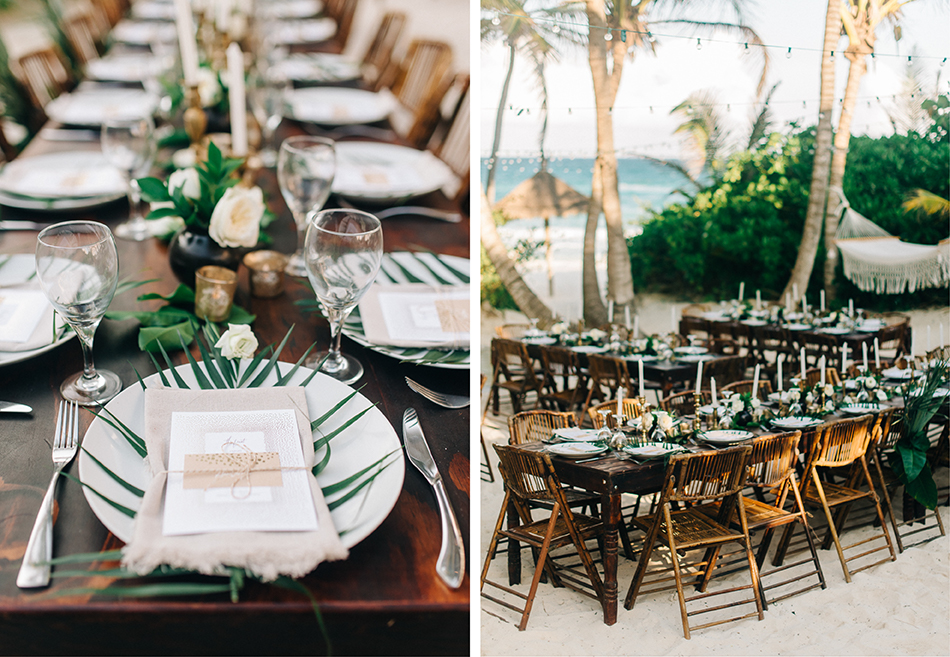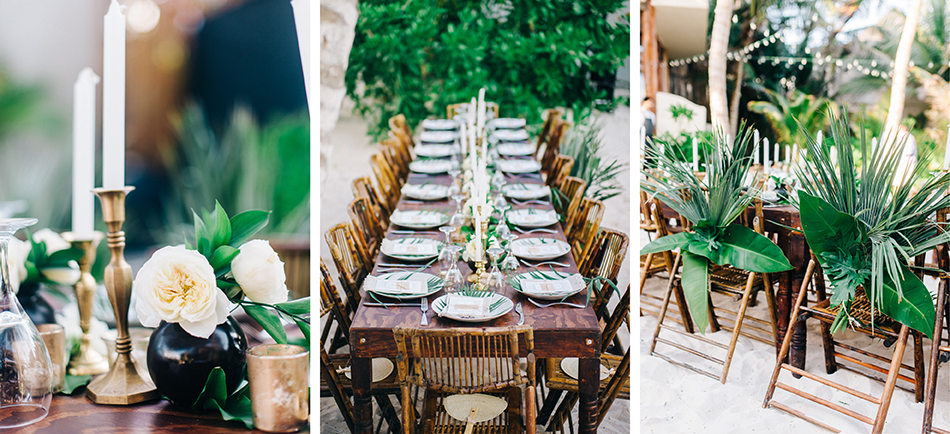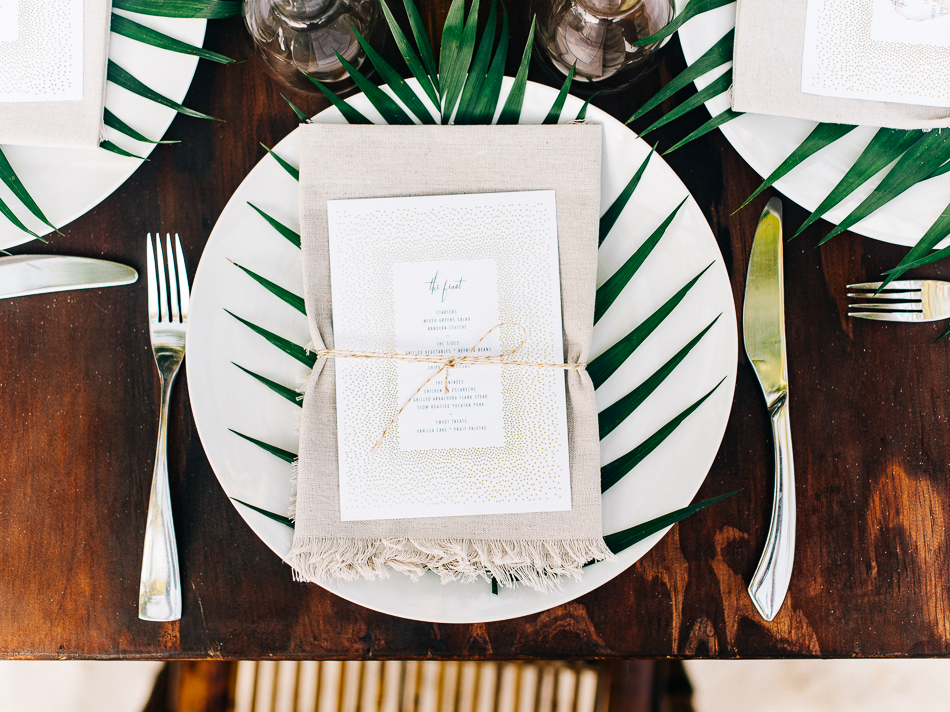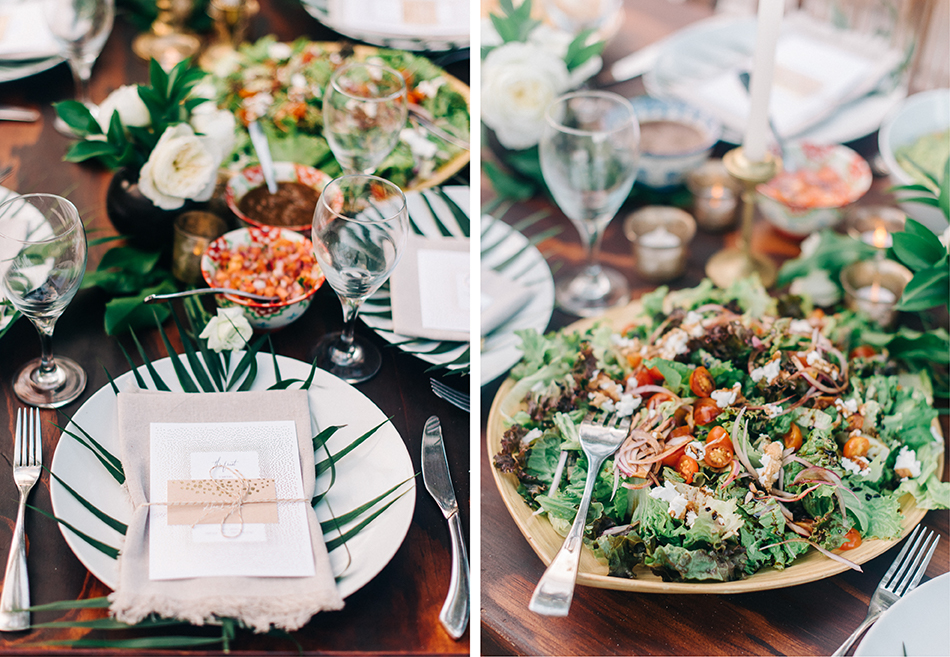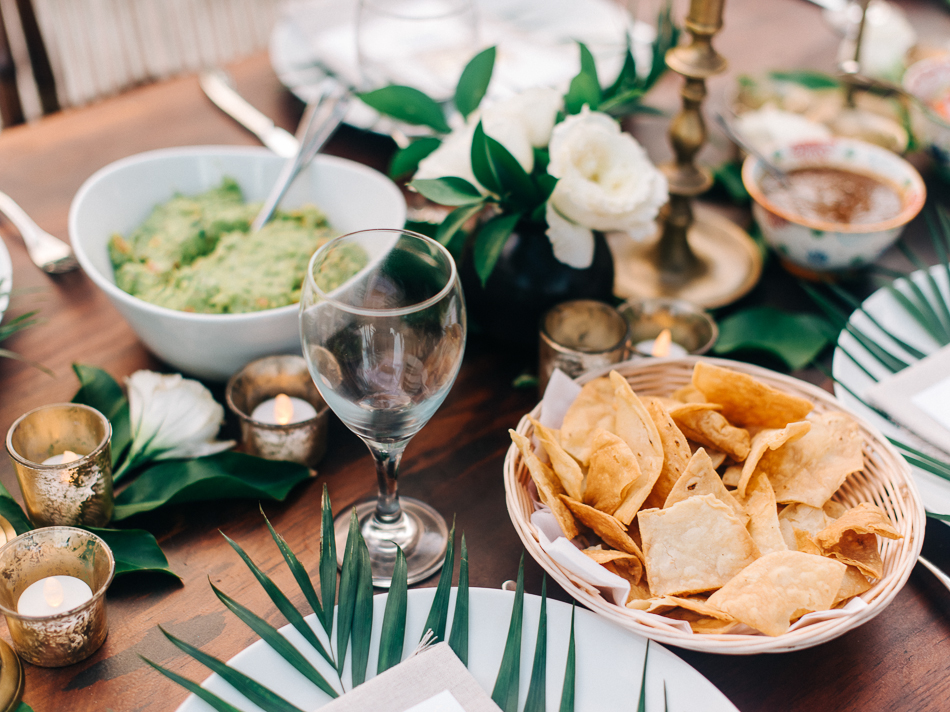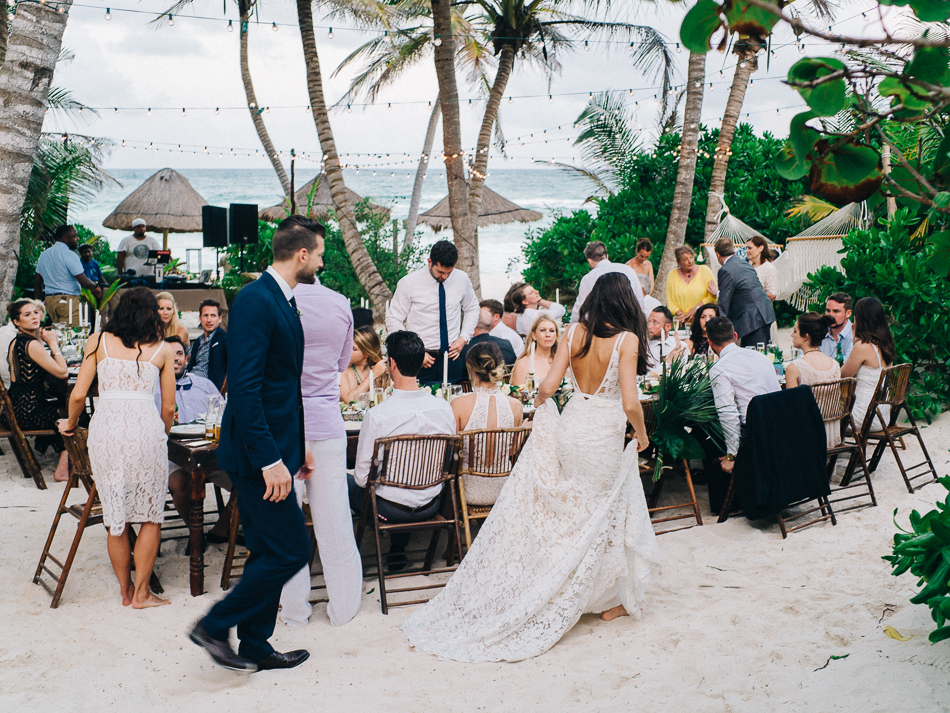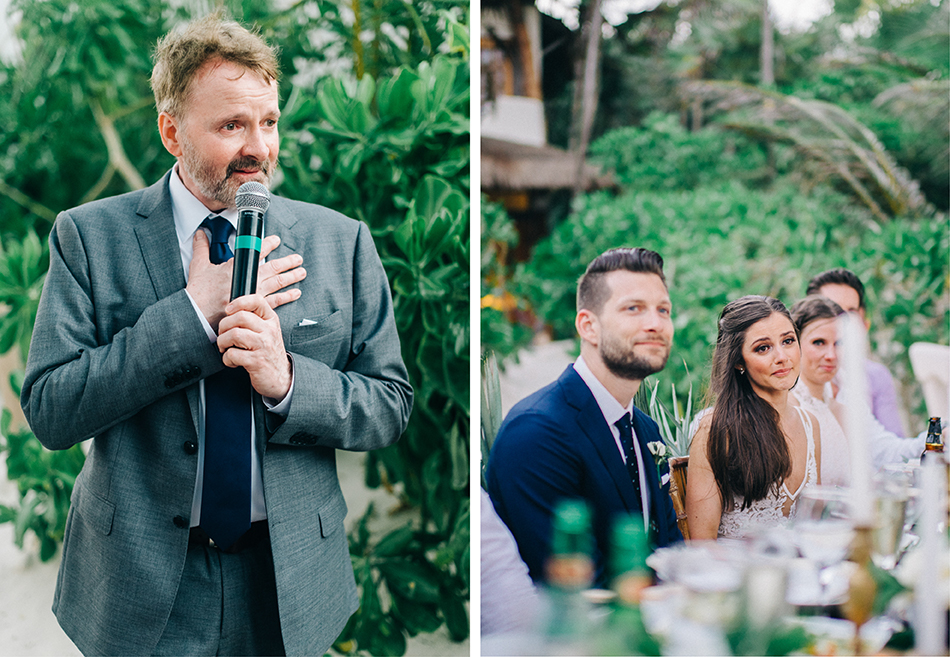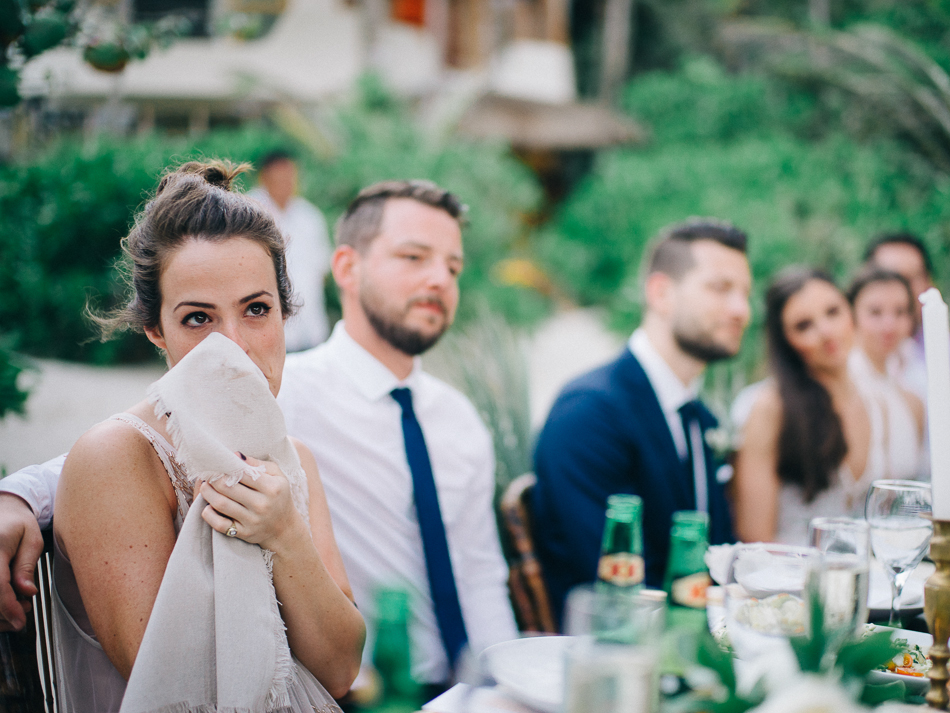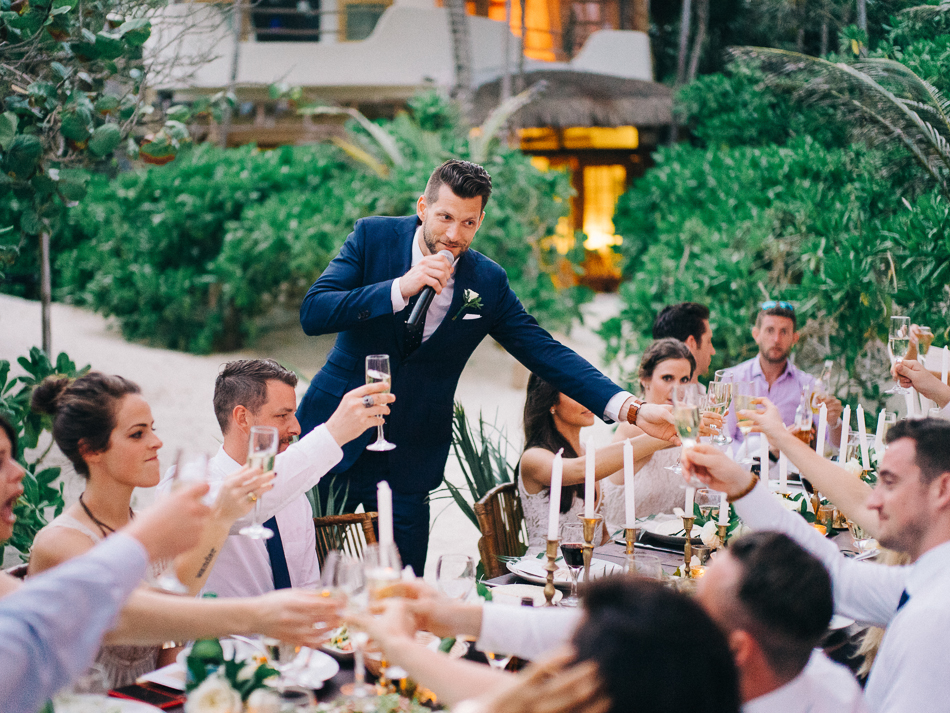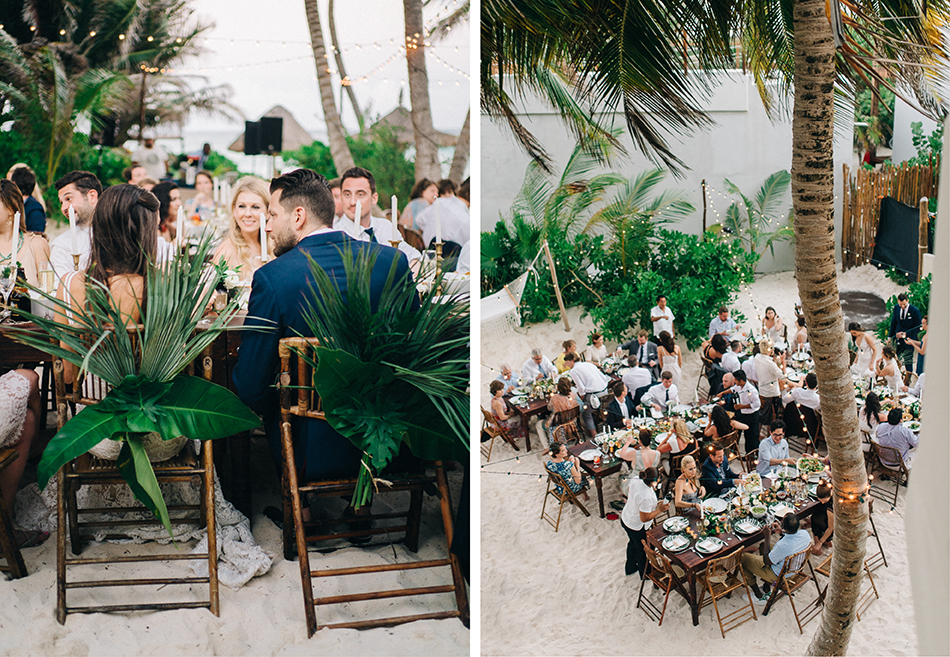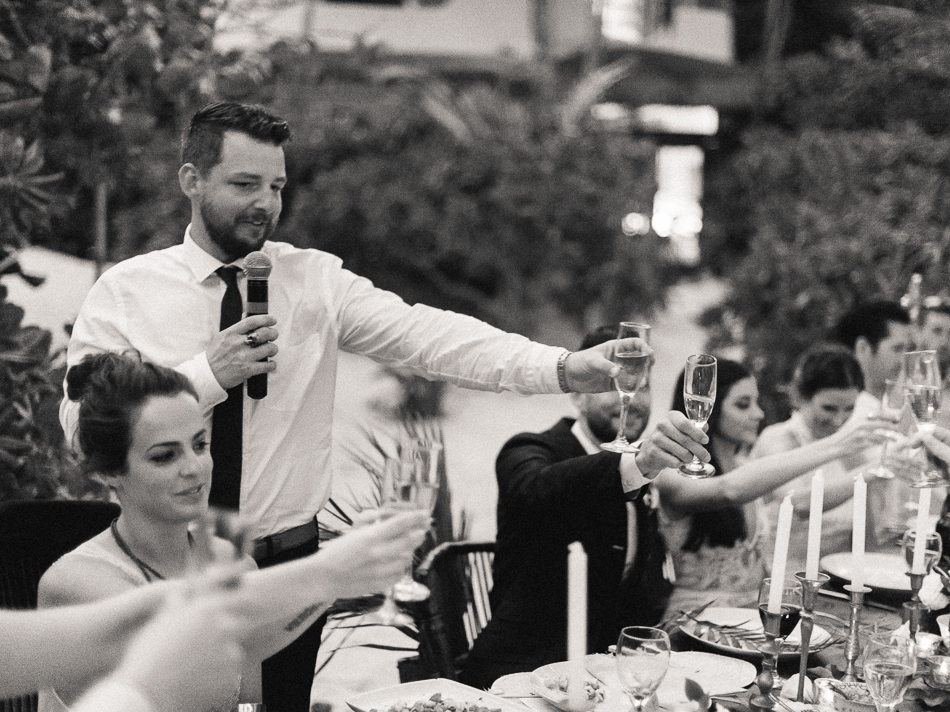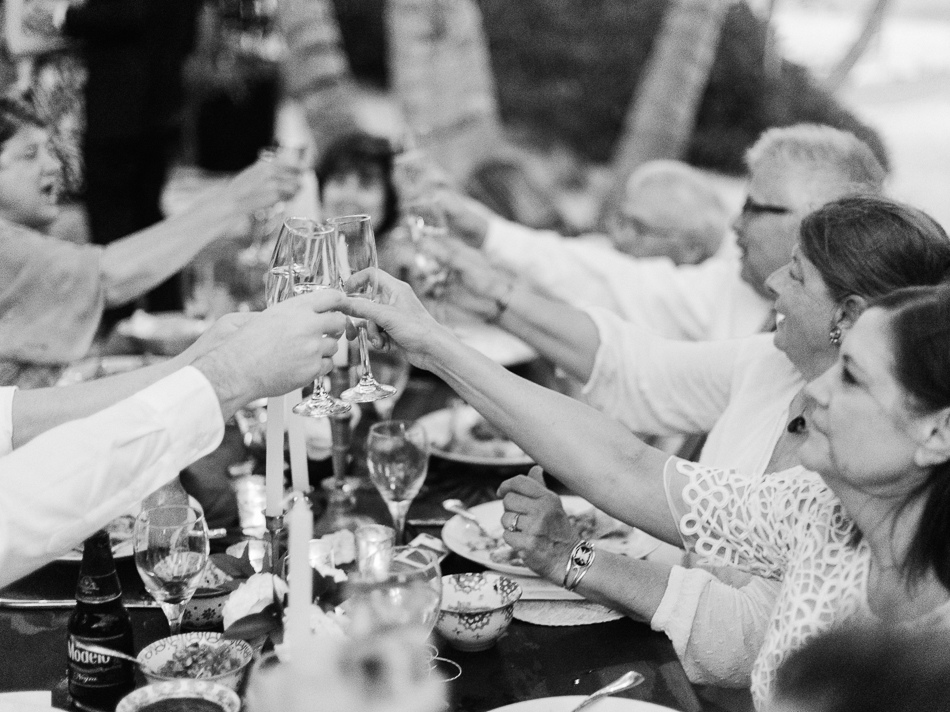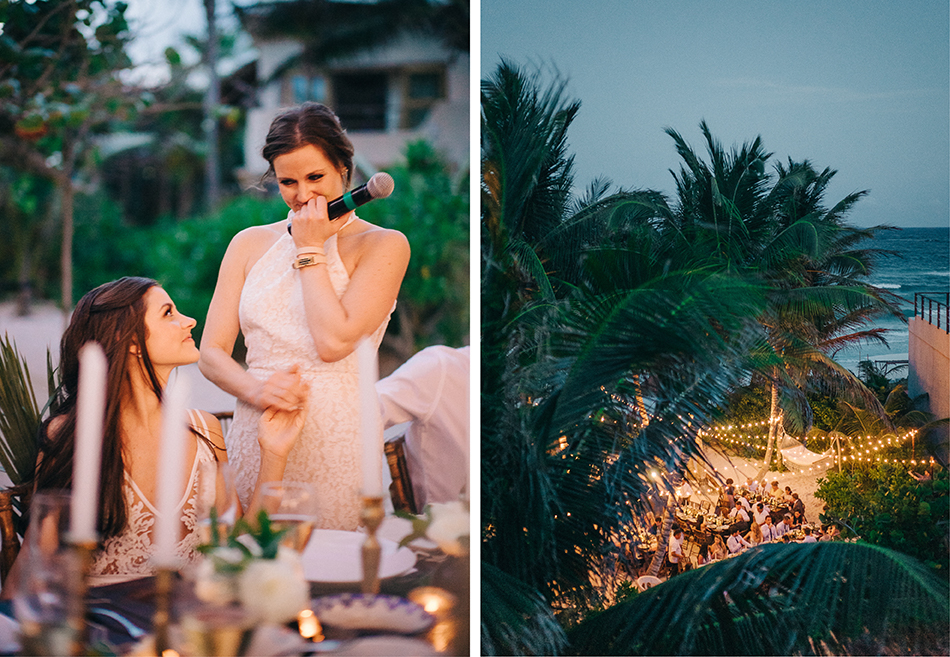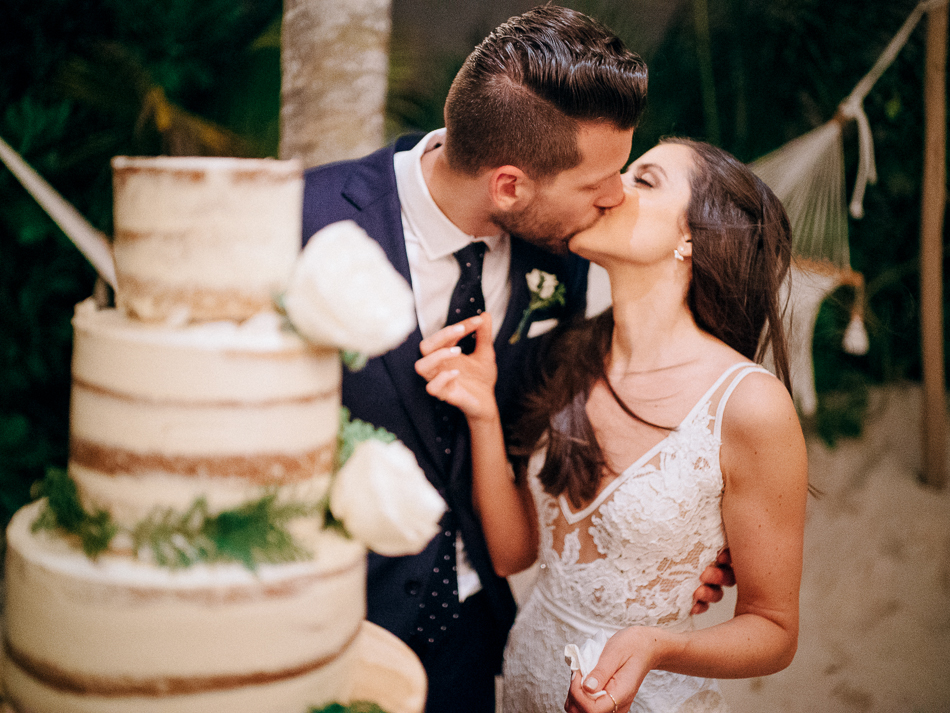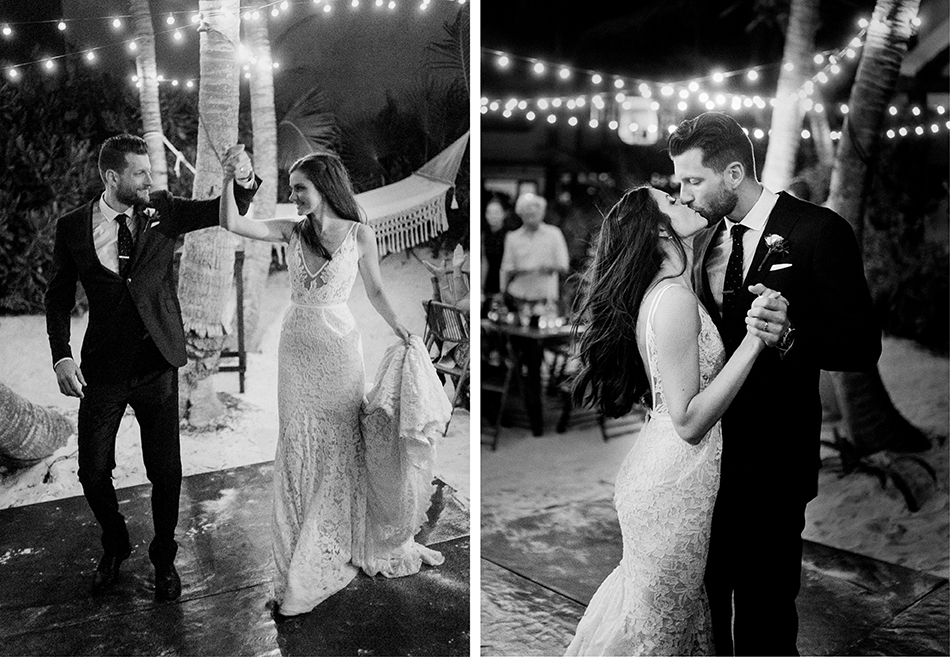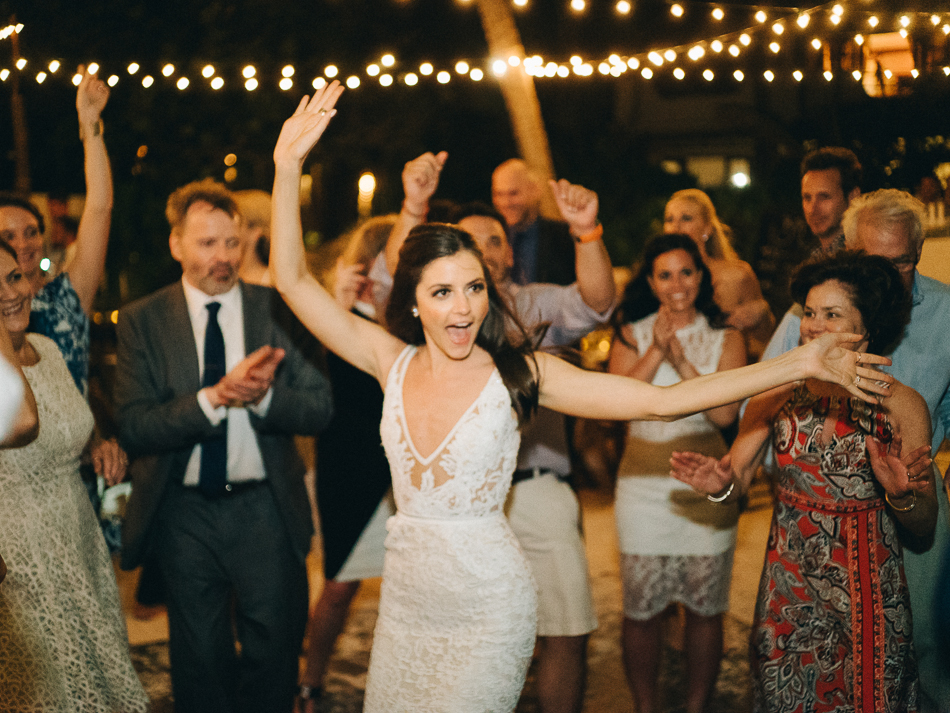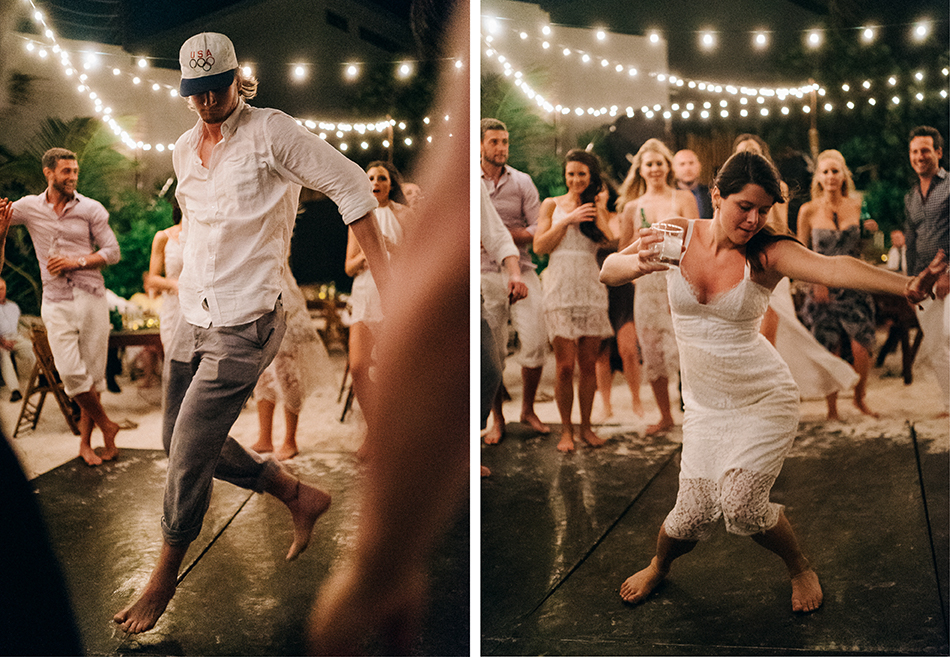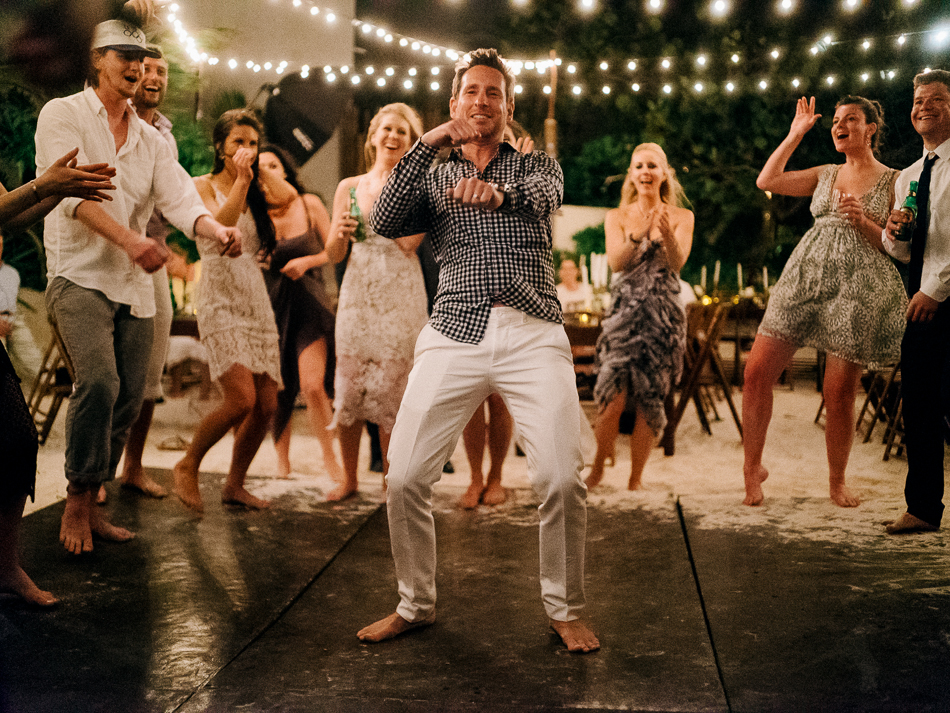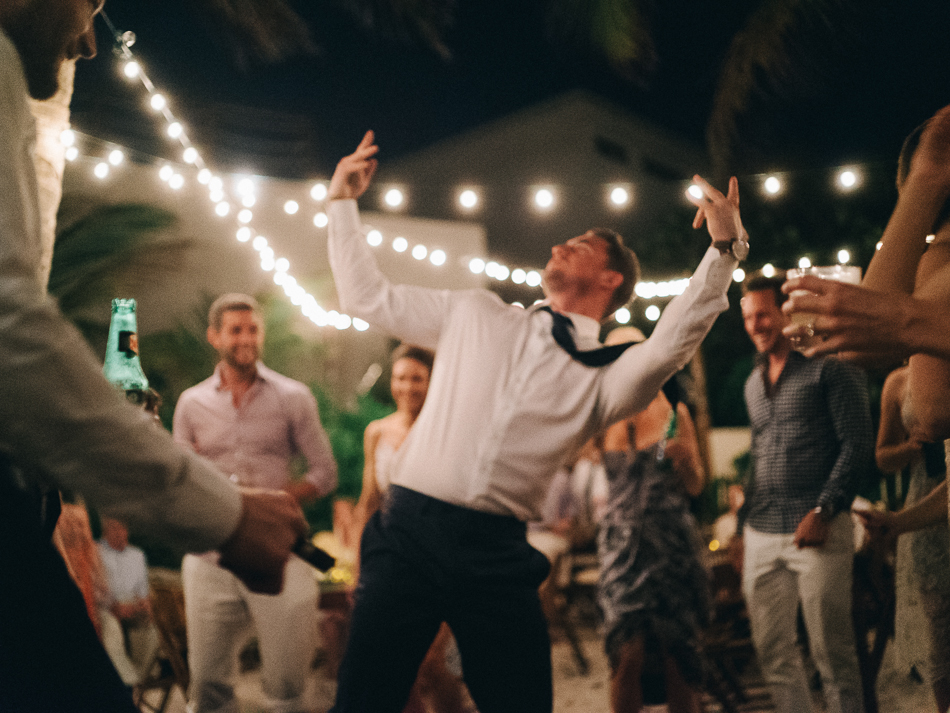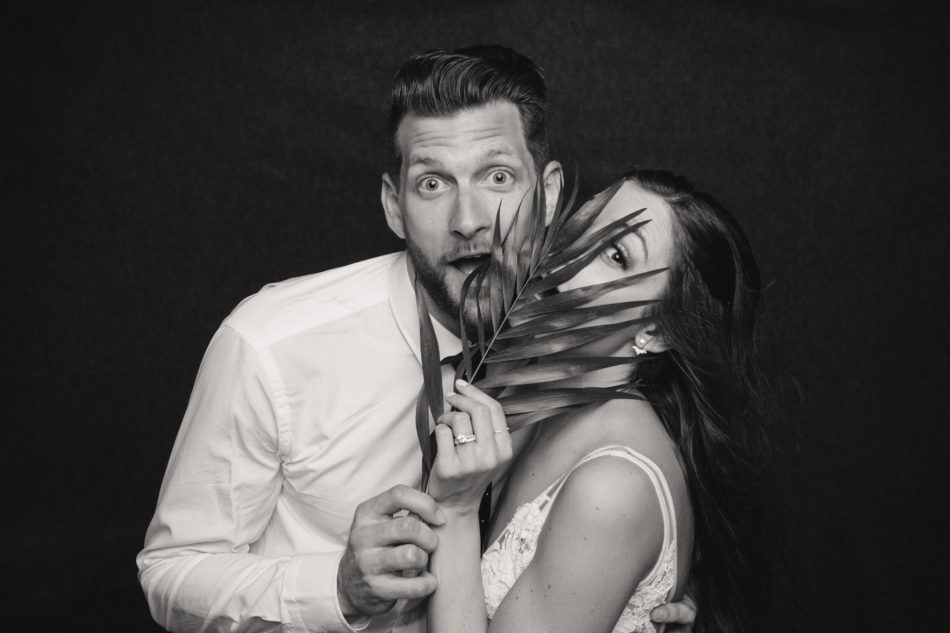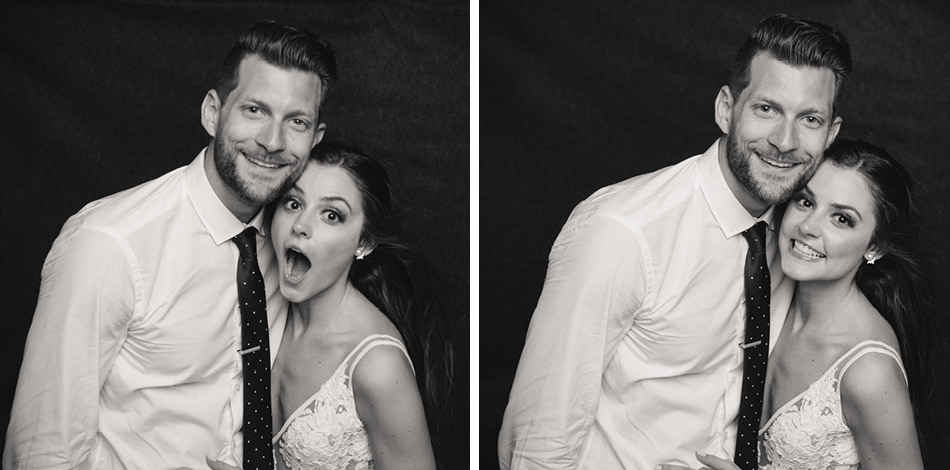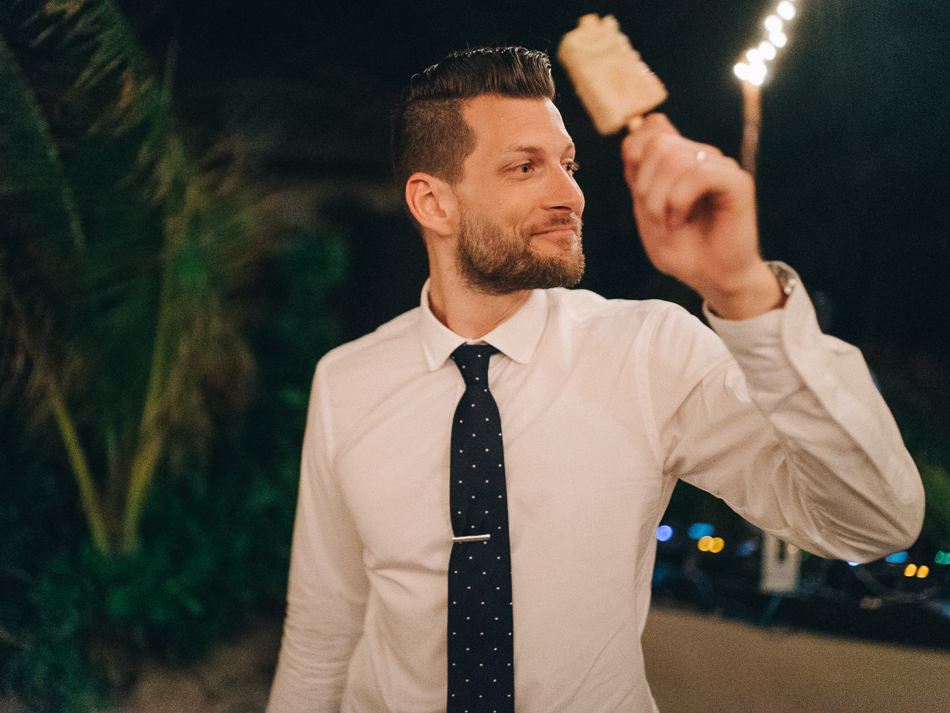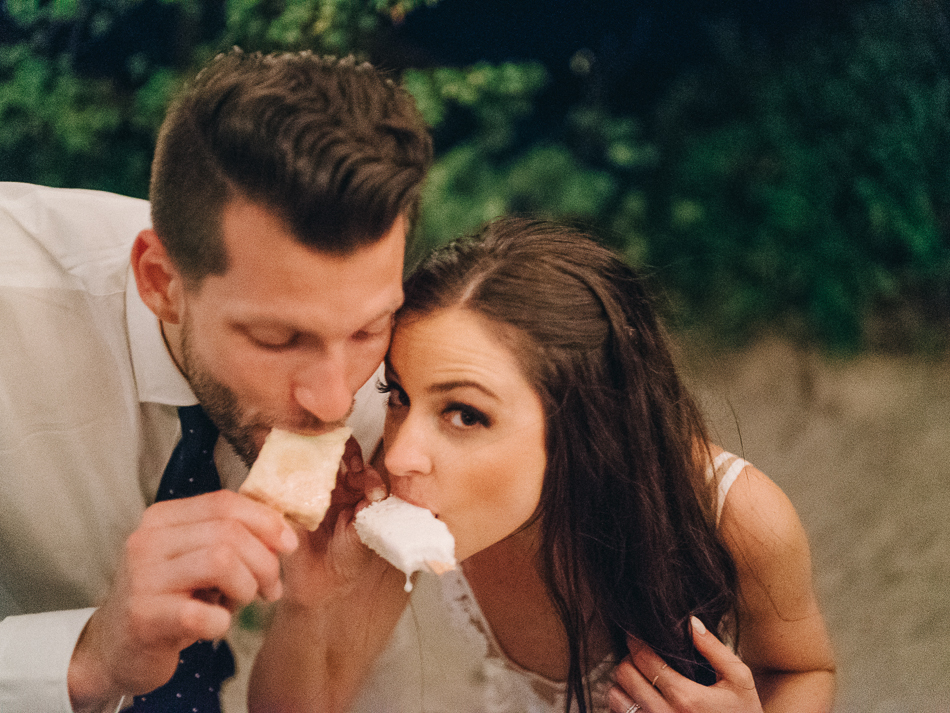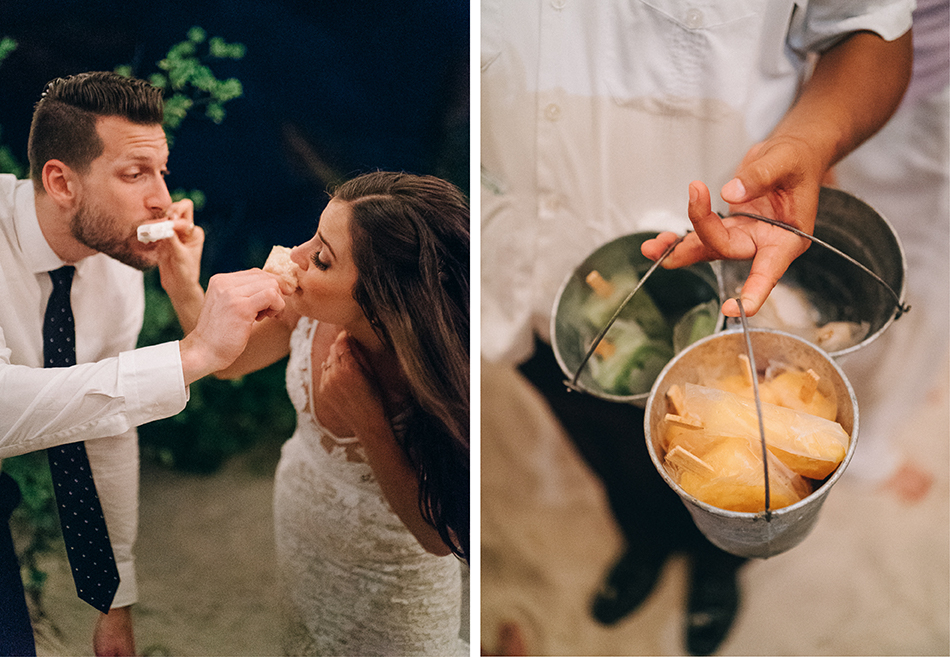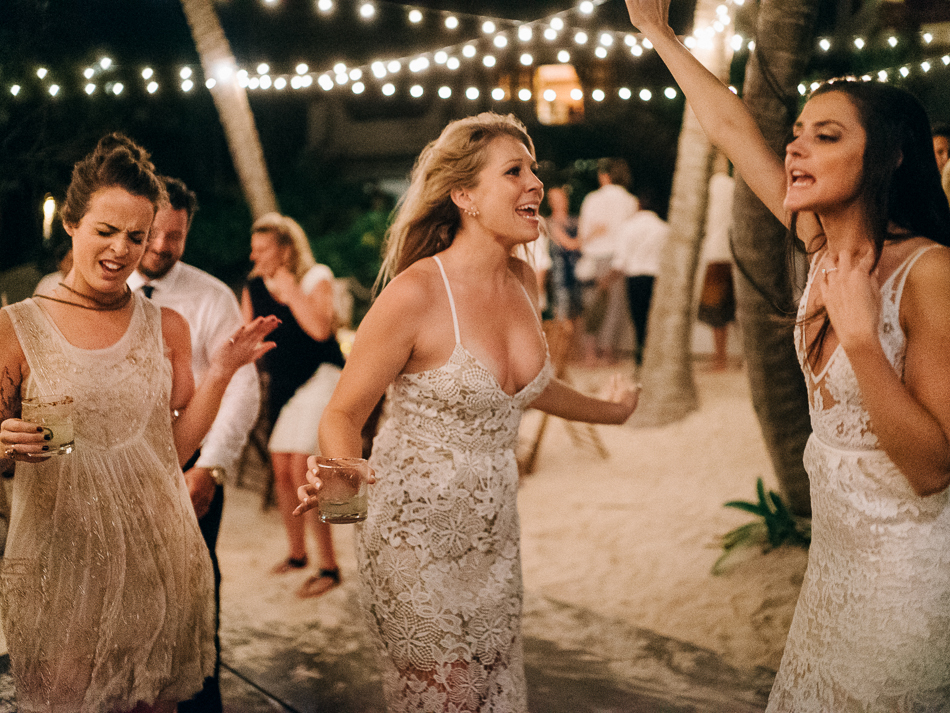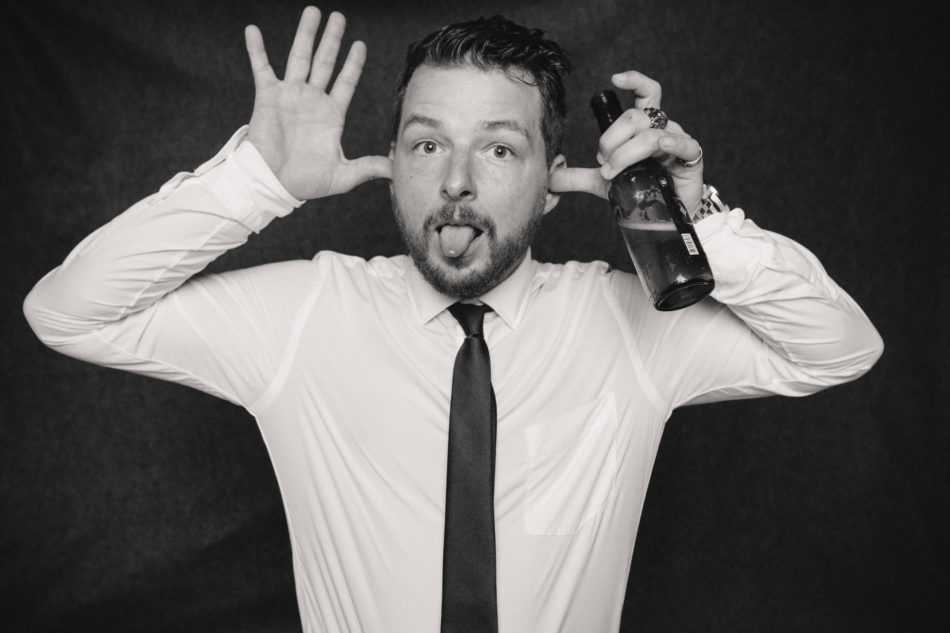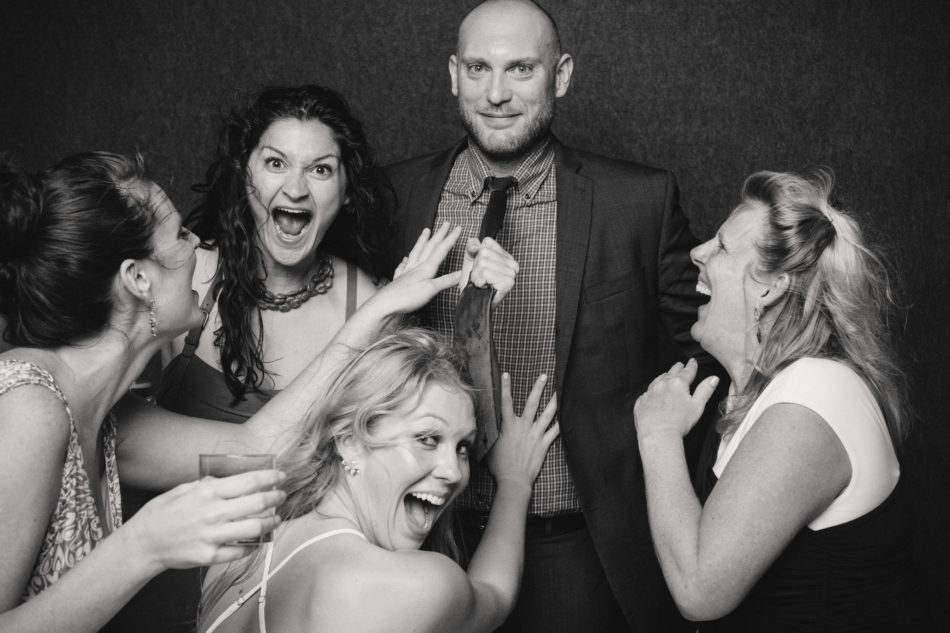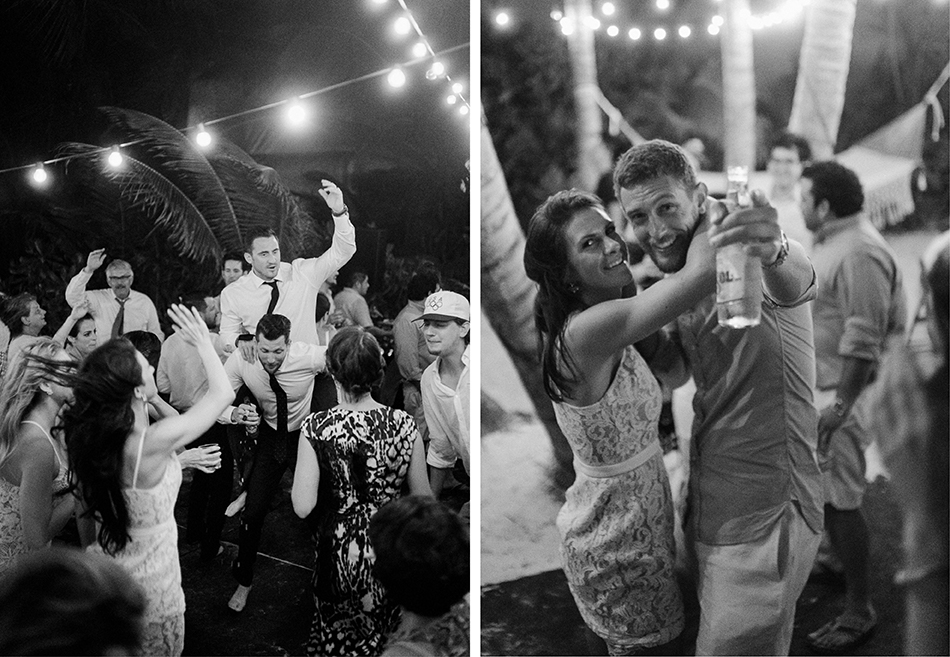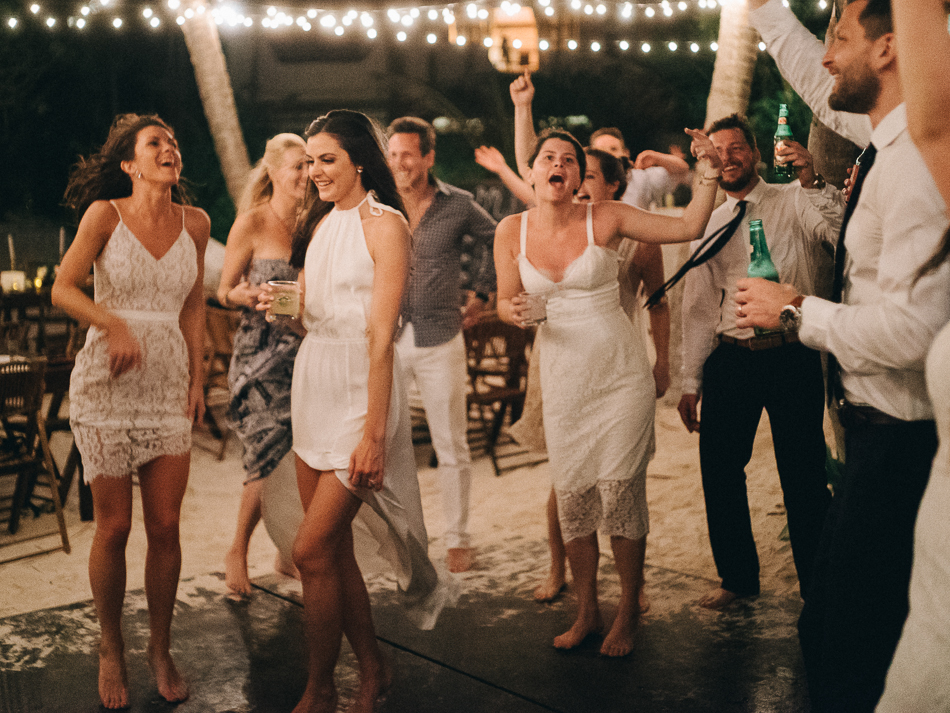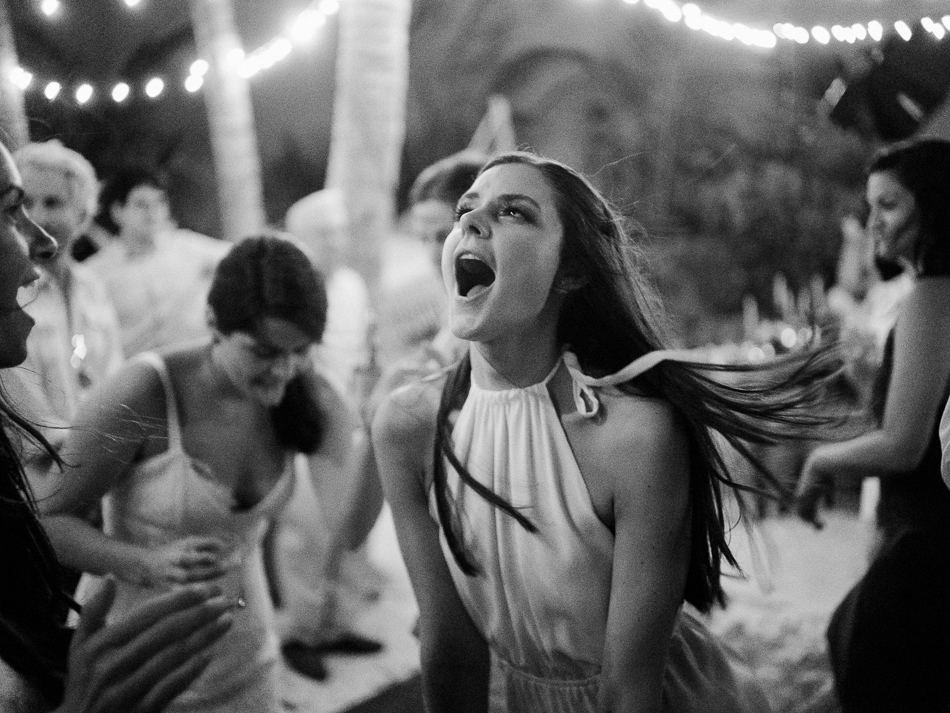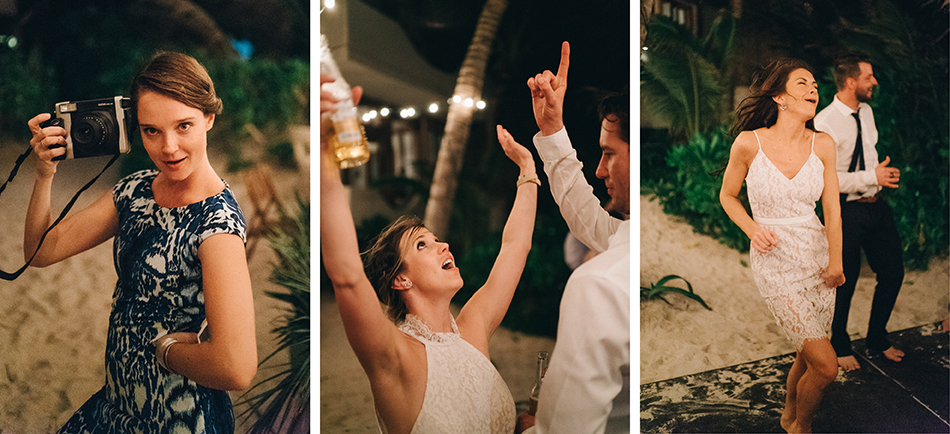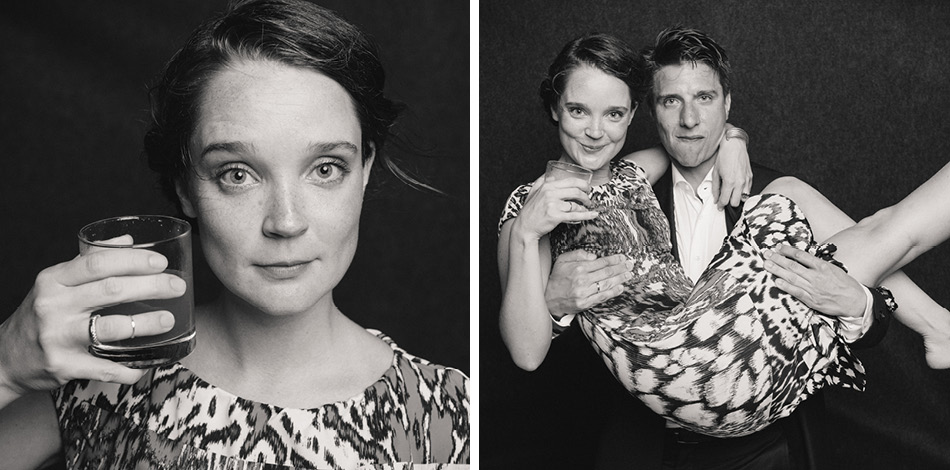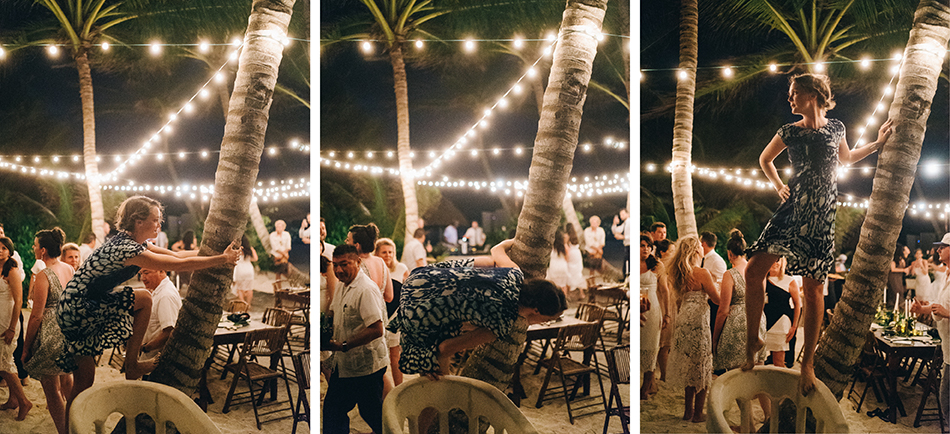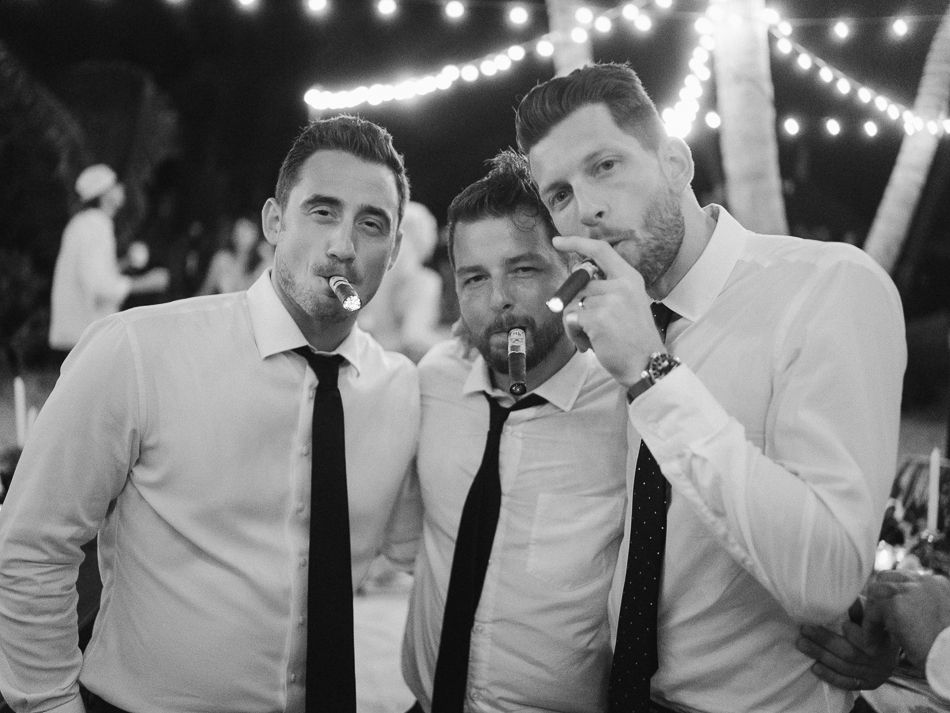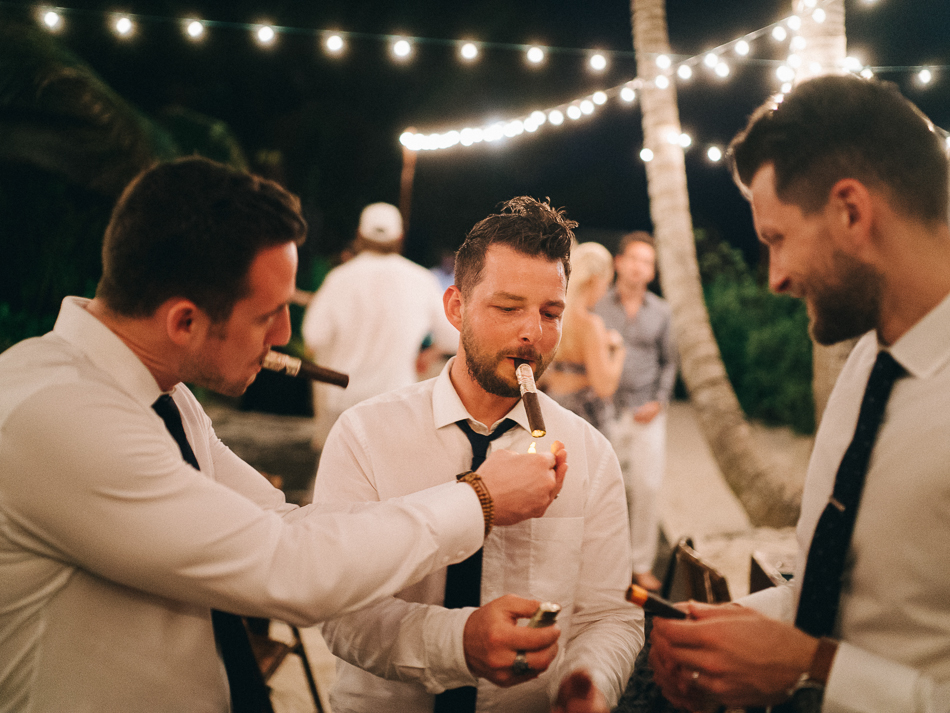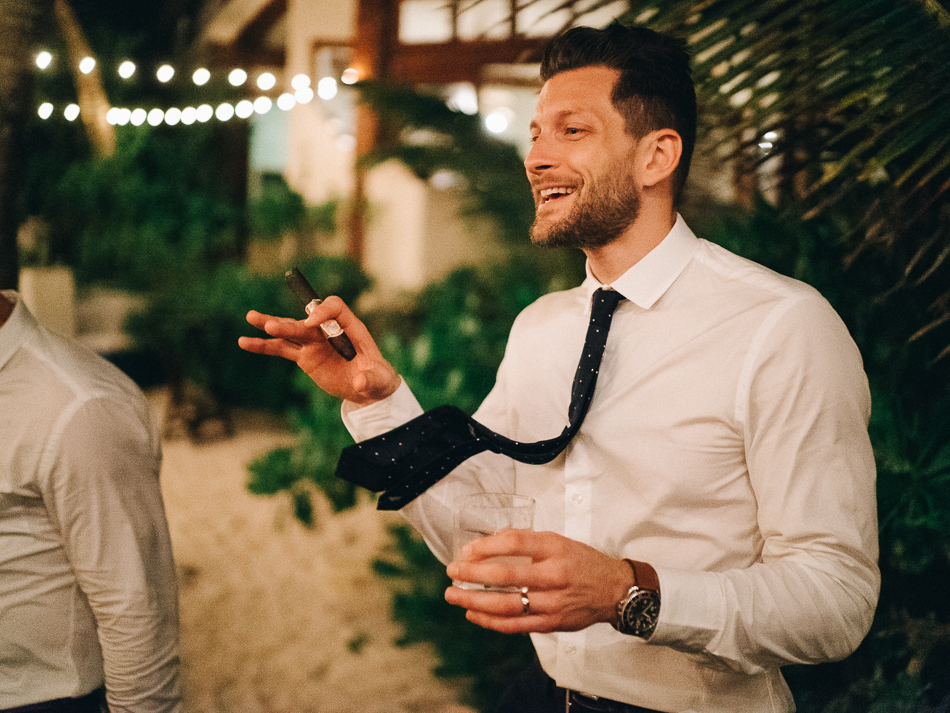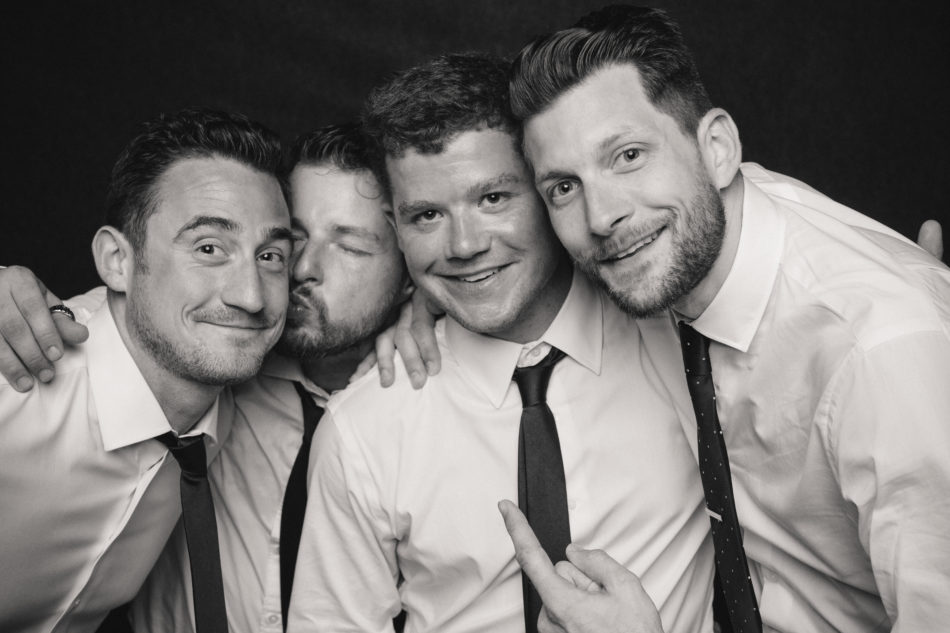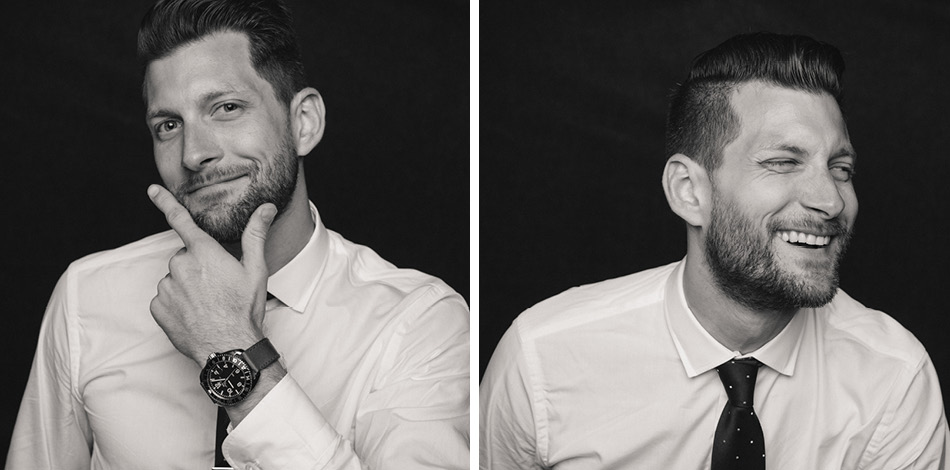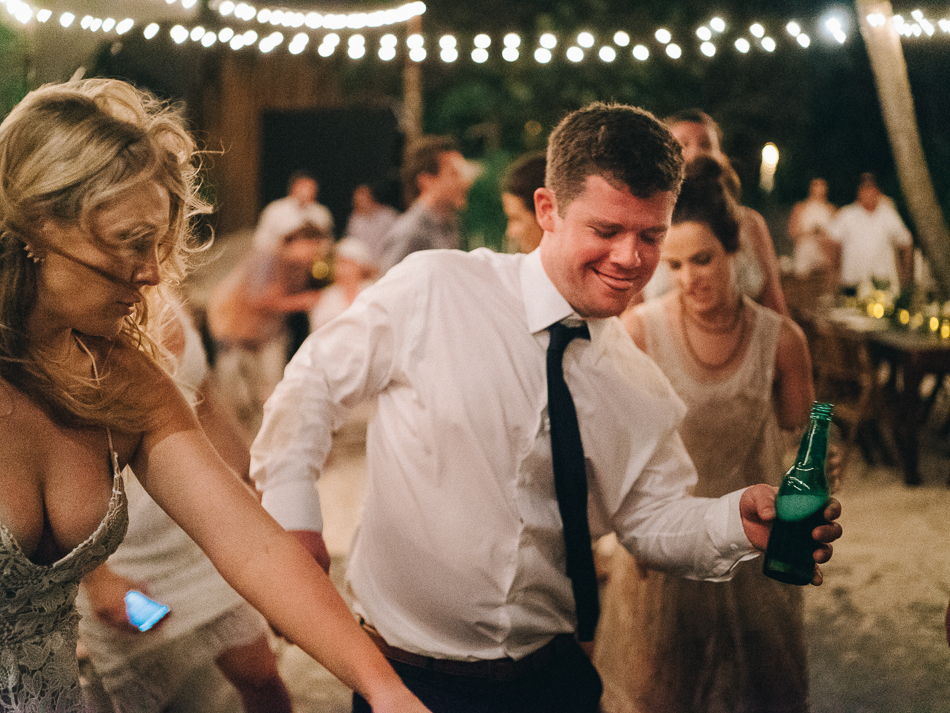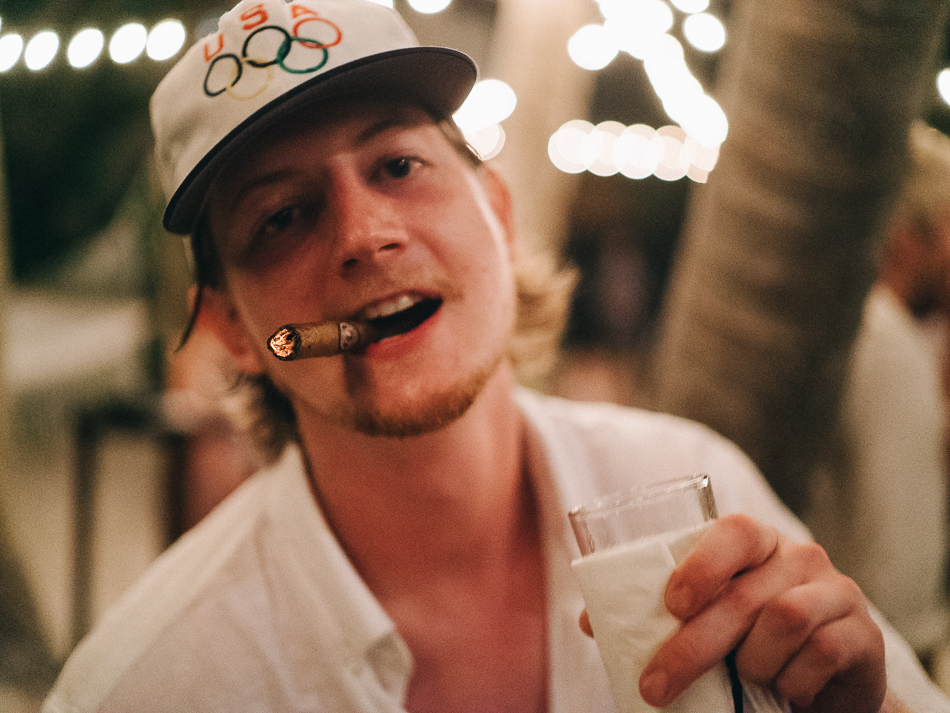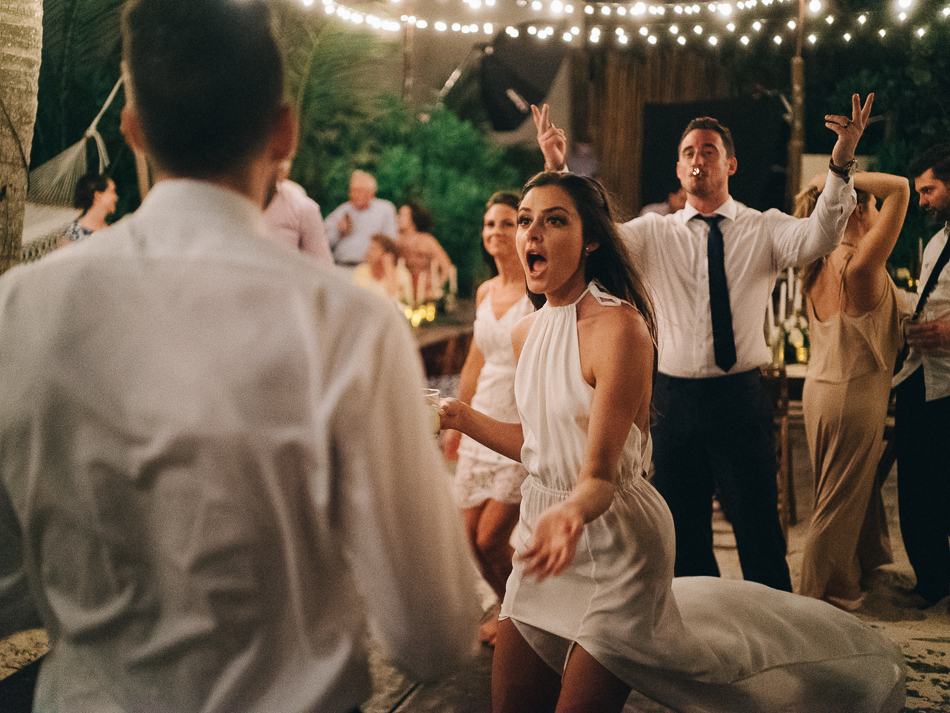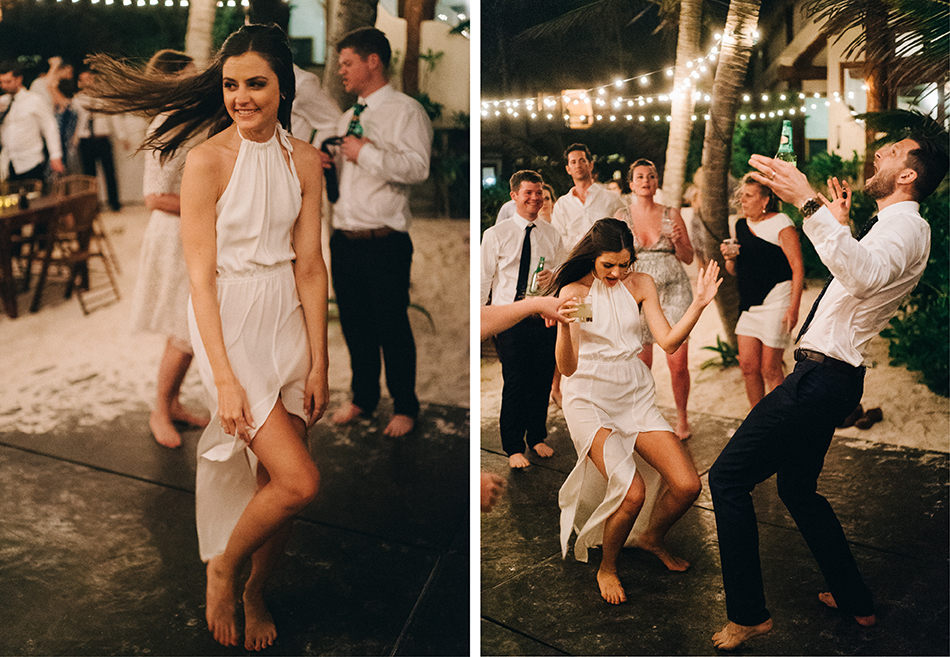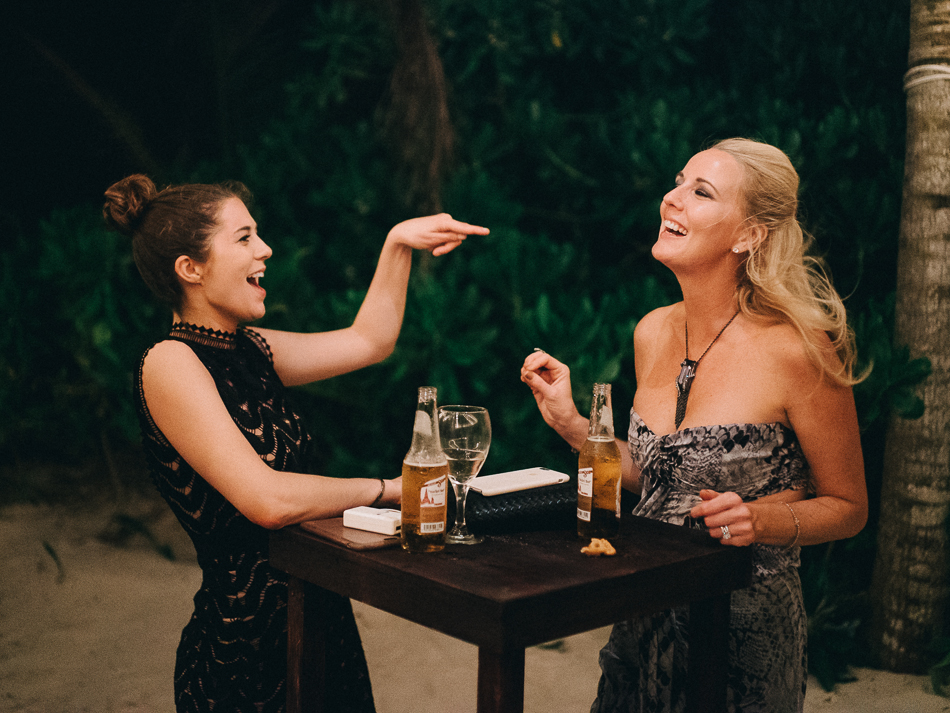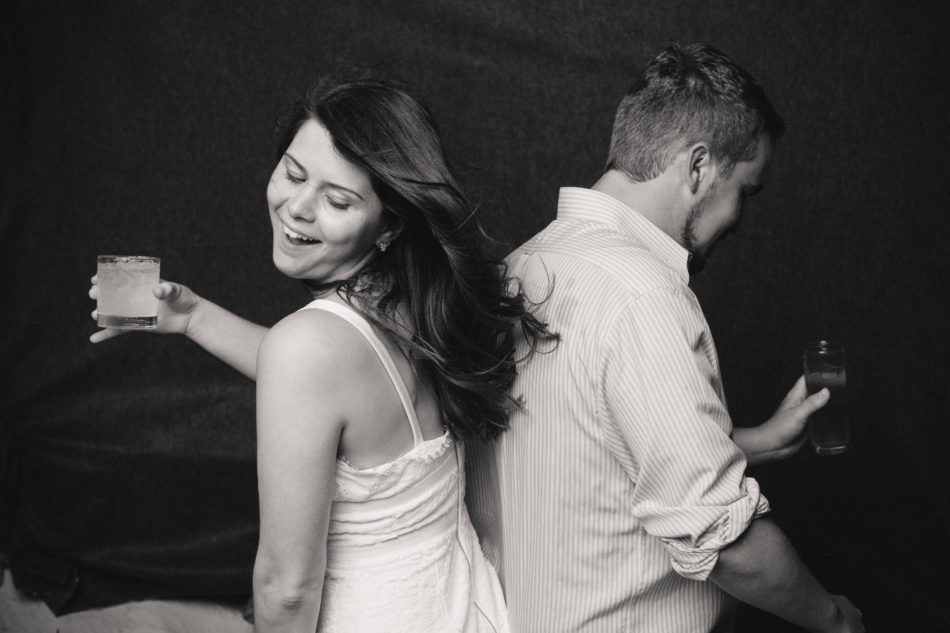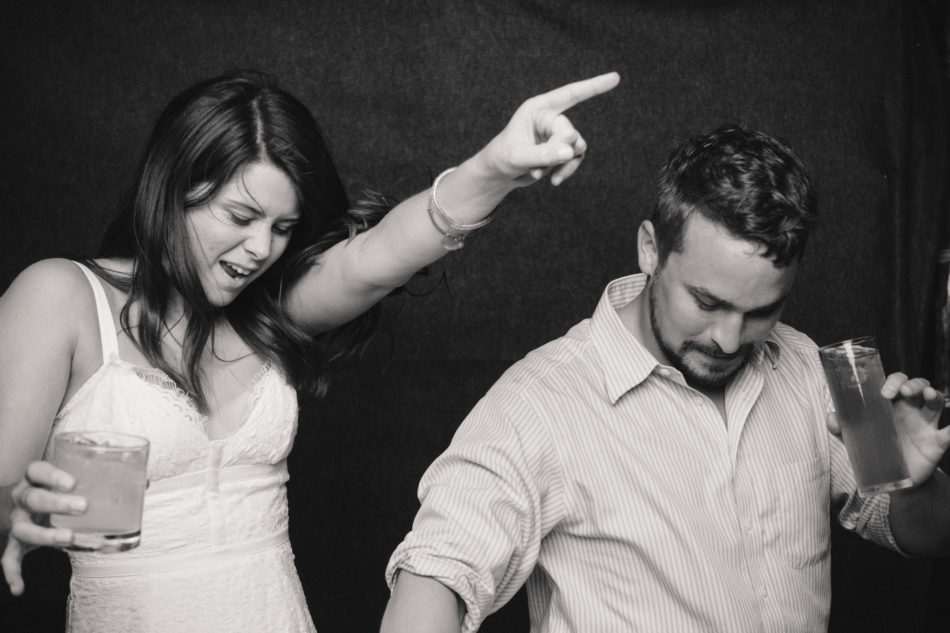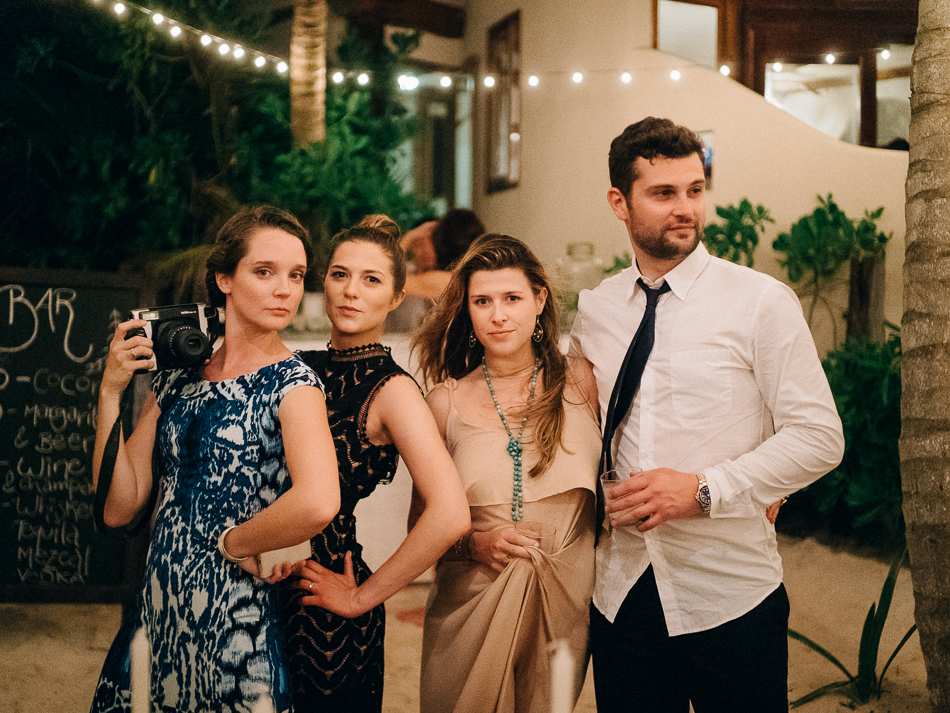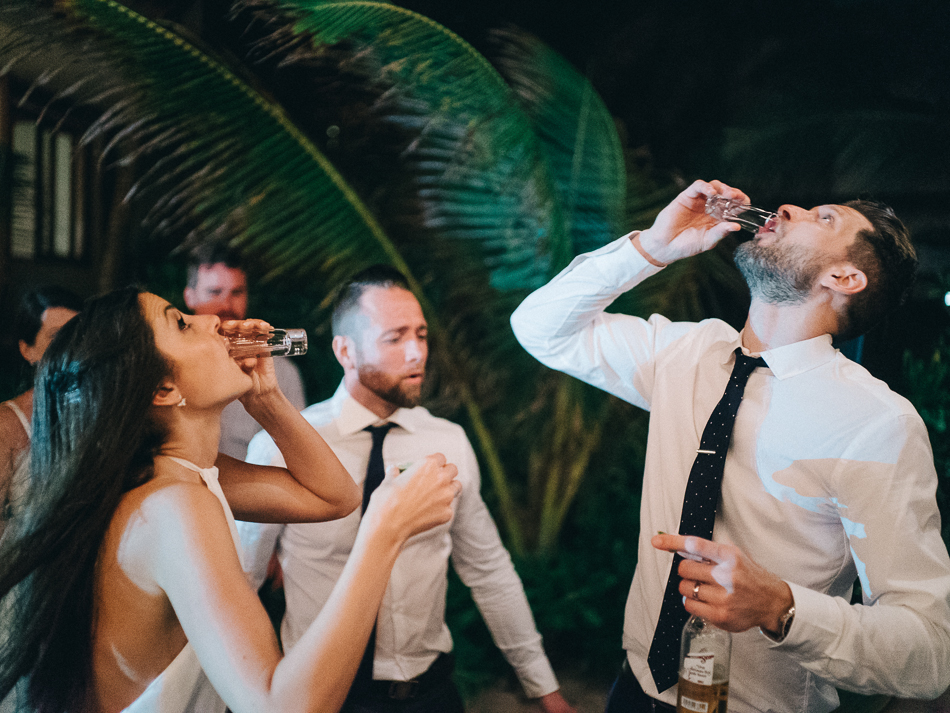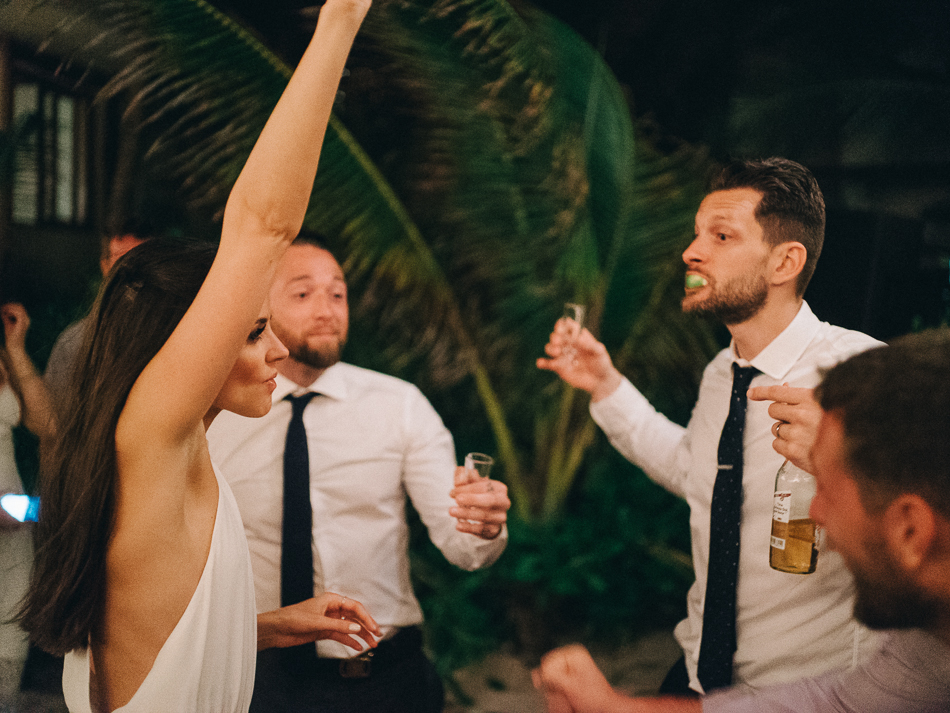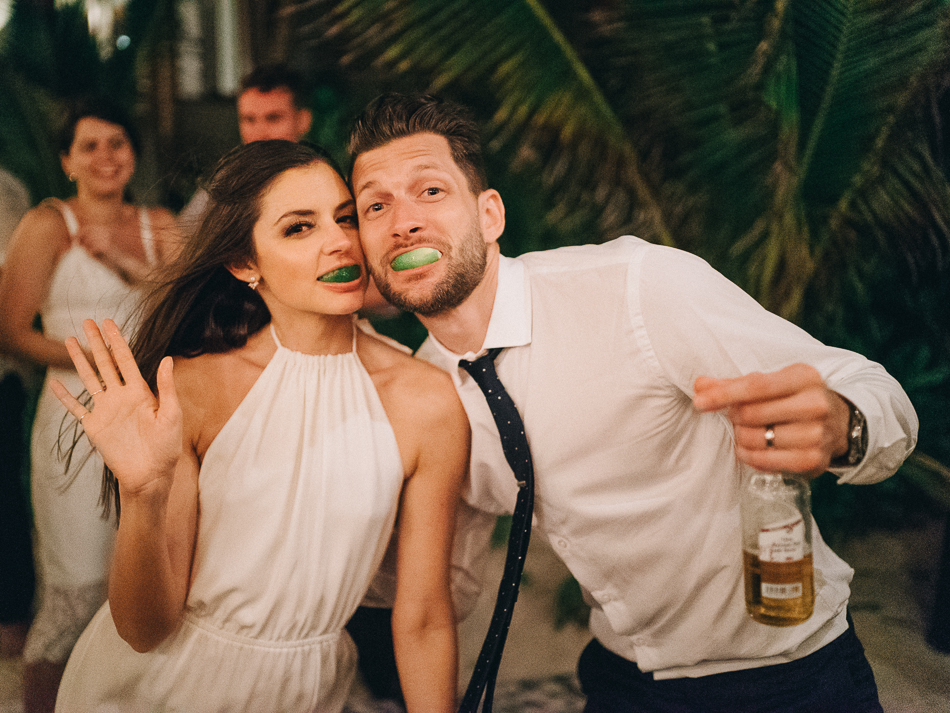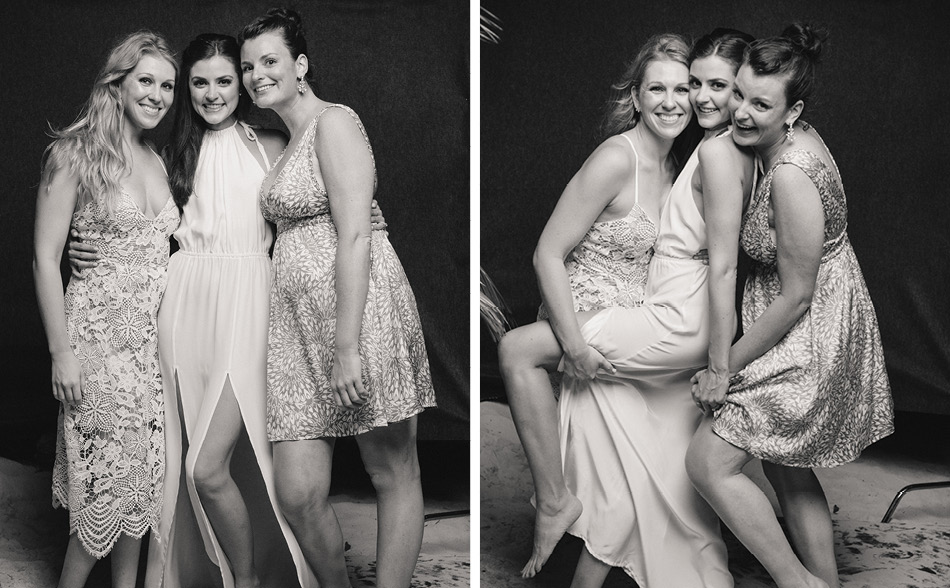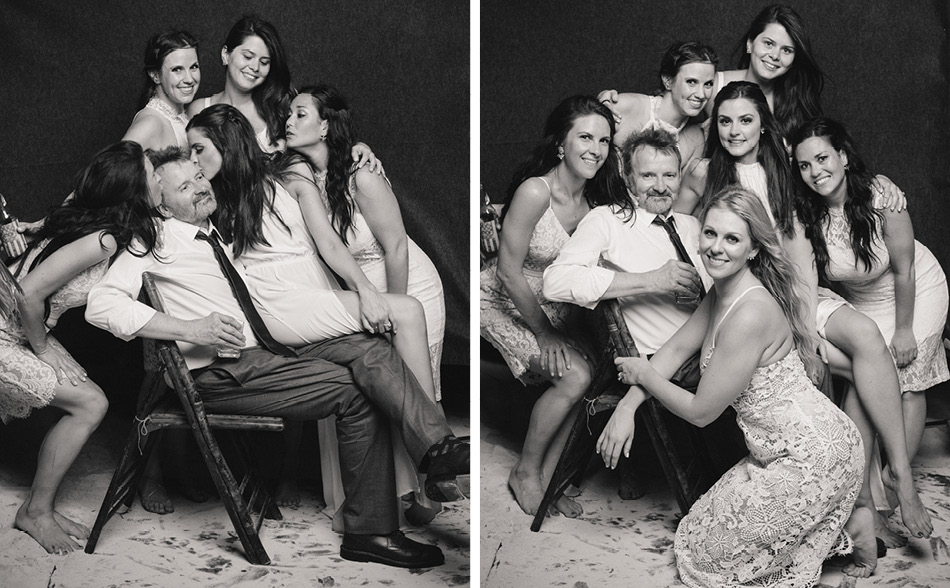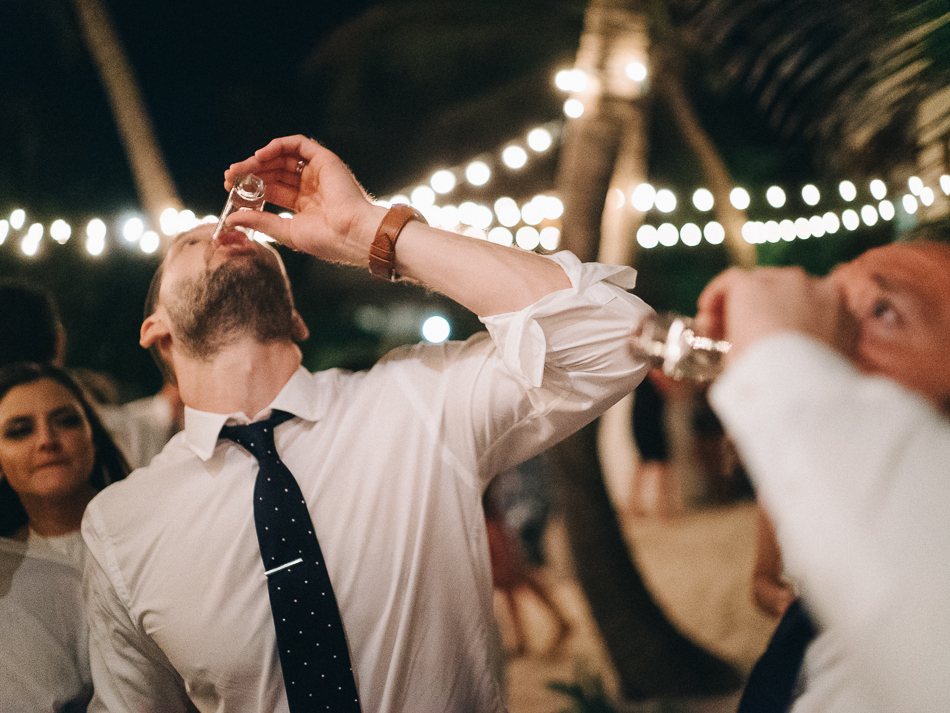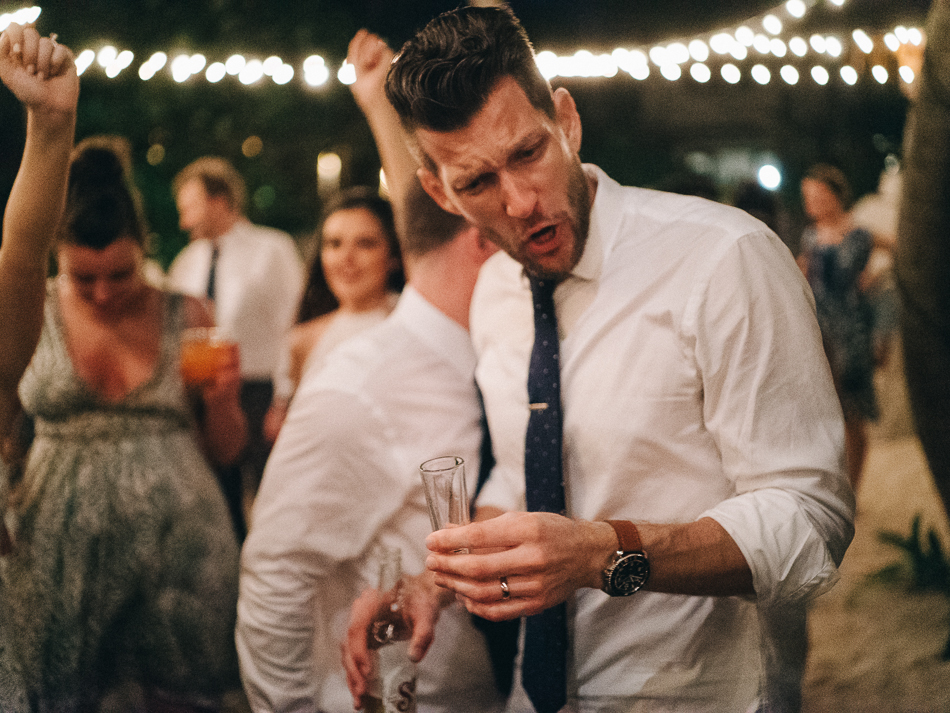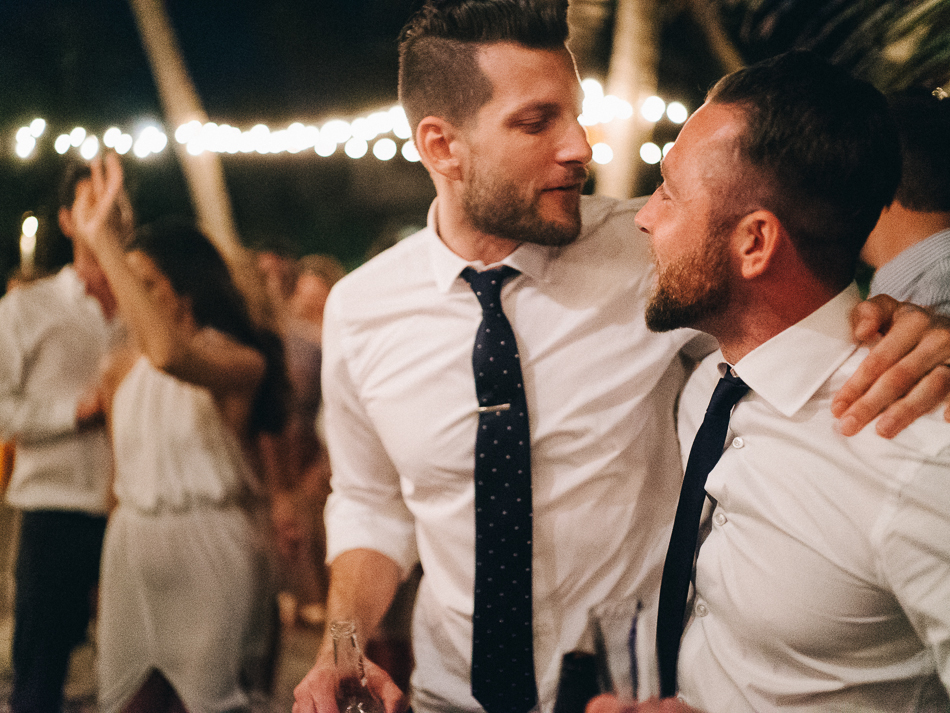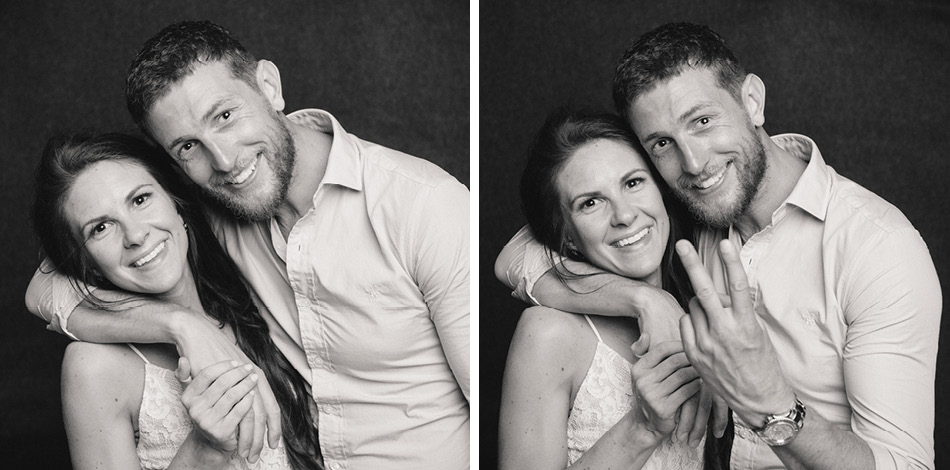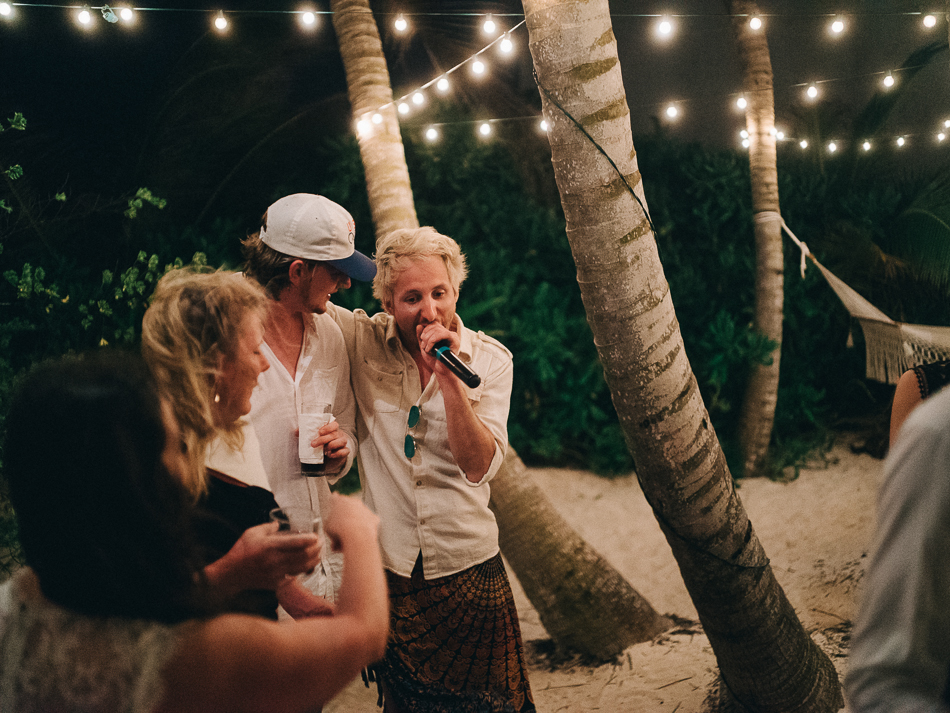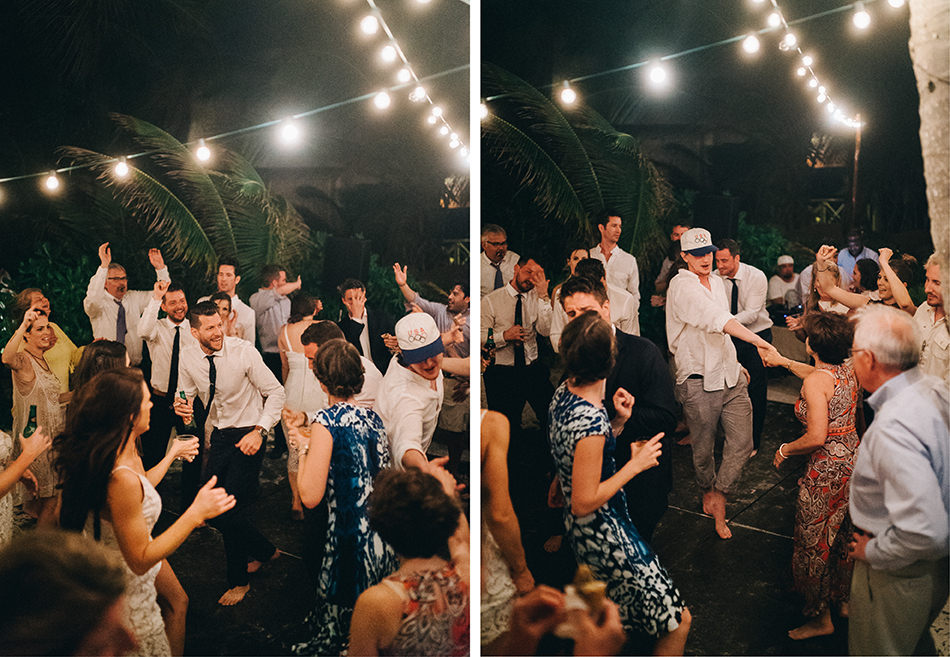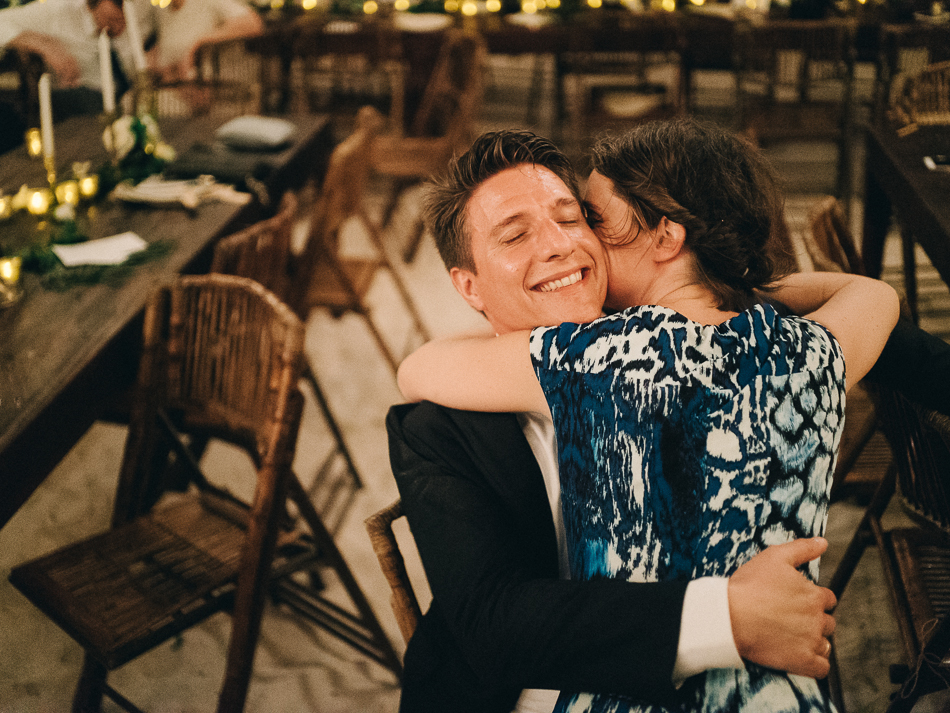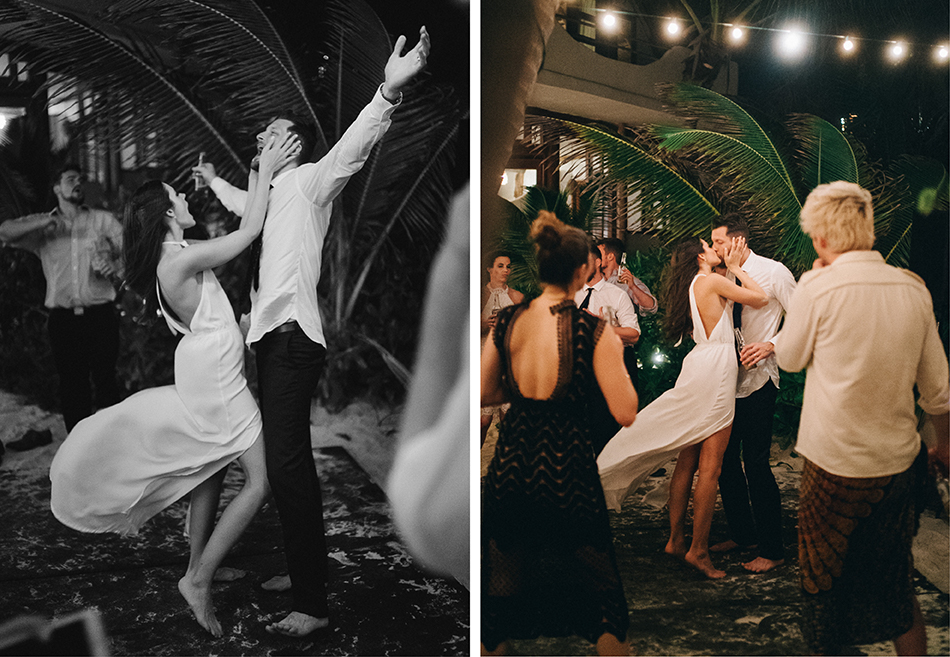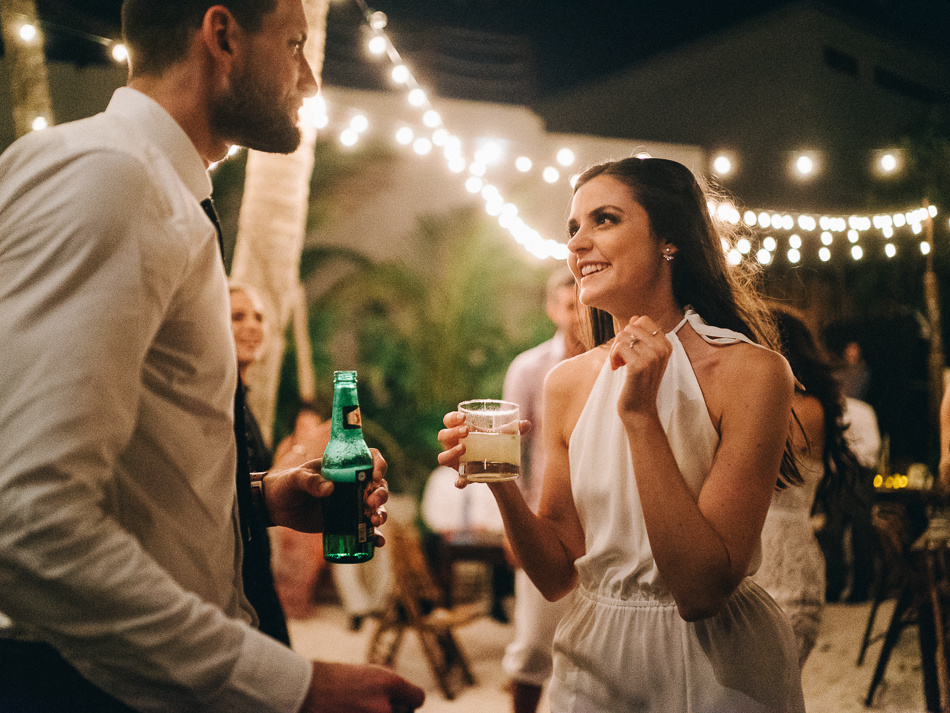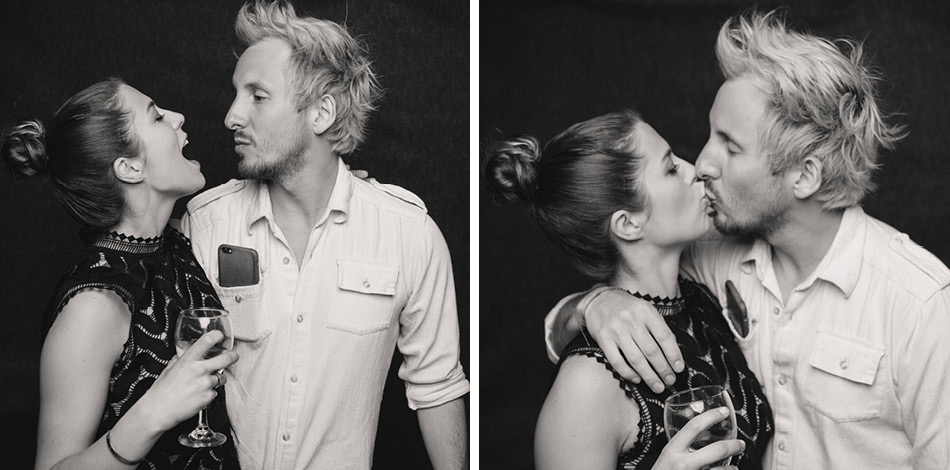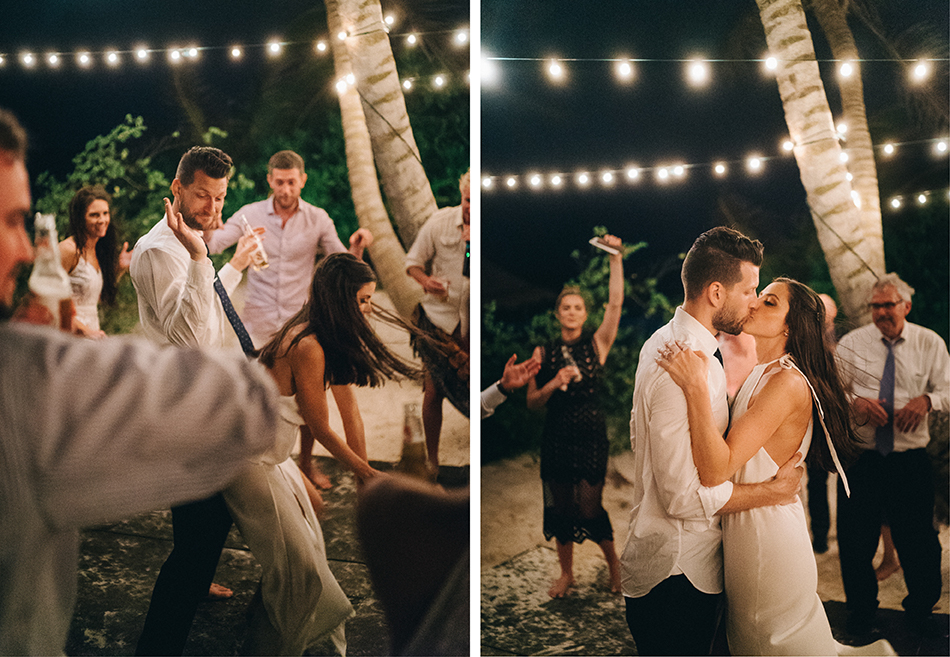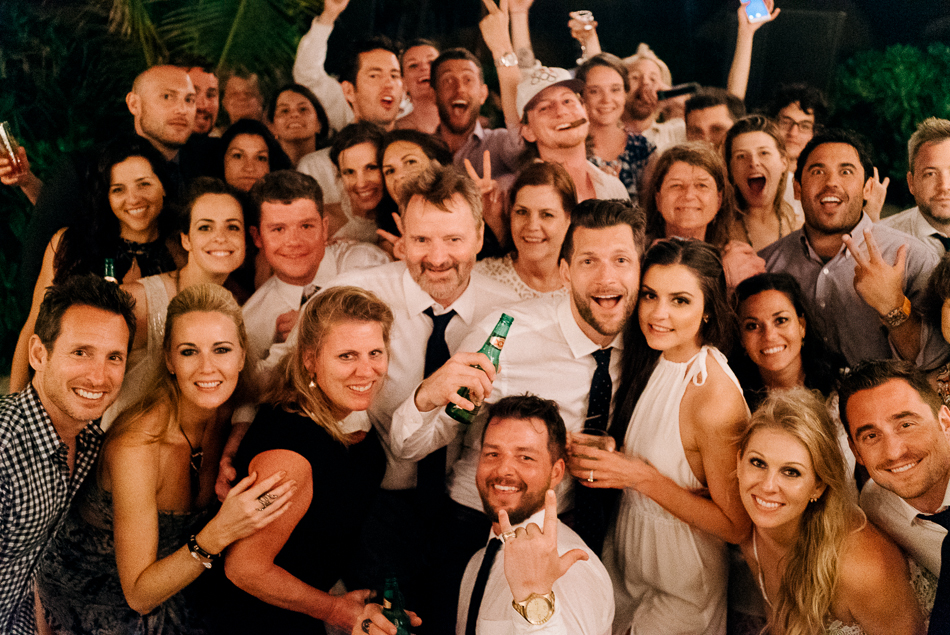 Wedding Day
On the wedding day, my bridesmaids and I met at Sanara for some delicious breakfast smoothies, and then began getting ready in one of the stunning rooms. I love all the natural light, architectural elements, the rustic chic decor, and the beautiful back patio with the claw foot tub. I knew it would be the perfect place to spend the first half of the day getting ready. The boys had lunch at La Zebra right down the beach, and got ready together in one of the homes on the venue property. It was really fun knowing they were right next door, enjoying a relaxing day together just like us.
We decided we wanted to do a "first look" before the ceremony. After months of anticipation, I'll never forgot seeing each other for the first time. I was so nervous, but as soon as we turned around and saw each other, the nerves melted away.
After the first look, we shot several photos around Sanara and then at Coqui Coqui.
Before the ceremony began, the entire wedding party got together and toasted with a glass of champagne. I imagined I would be so nervous in the final moments preparing to take that walk down the aisle—the walk you dream about your whole life—but standing there with both my parents by my side, with our dearest friends and family together in one of our favorite places on earth, all I felt was pure happiness and excitement.
For the ceremony decor, we wanted to keep things simple and highlight the backdrop of the beautiful turquoise water. We did a palm arch, wood benches, baskets draped with flowers along the aisle, and our favorite part—a table filled with coco frios for our guests to enjoy before the ceremony began.
With such an intimate wedding, it was important to us to incorporate as many close friends as we could. One of our good friends, Shannon, is an amazing DJ, so we ask if he would do our music (BEST wedding DJ ever!) His flawless taste in music made for the most amazing dance party I've ever been a part of, and we are eternally grateful! We also decided to have one of our best friends, Chad, officiate the ceremony—and are so happy we did. It really made our ceremony feel so special.
Our photographer, Sean Cook, we did not know before our wedding weekend. However, it became clear immediately that he was going to become our dear friend! Looking back, I can't imagine having anyone else document our day. He is such a kind, funny, and talented soul. He really was so instrumental in not only shooting photos all weekend long, but helping out with any and everything along the way, and being there to guide us through the day and calm our nerves. He was truly spectacular and we are so thankful for him!
Reception
We had cocktail hour around the pool and up on the rooftop deck, which had 360 degree views overlooking the jungle, pool and the ocean. We brought a Fuji Instax camera and set up a guest book table, which turned out to be so fun, and looking back through those photos provides endless memories. We chose local beers and wine, and had three flavors of margaritas available: regular, strawberry basil and pineapple jalepeno. And I'm still dreaming about those pineapple jalepeno margaritas!
The dinner and dancing was held in the open palmed area on the property's grounds straight off of the beach. We wanted to keep the feel as fun and laid back as possible, big long wood tables with family style "Mexican BBQ" for dinner. Out of all the amazing food we've eaten in Tulum, this truly was one of the best meals we've ever had! Everything was so fresh and delicious. And so much food! We had tons of leftovers we were able to munch on for the rest of the week :)
For dessert, we went with an elegant "naked" style three tiered cake and buckets of our favorite local paletas from Flor de Michoacan. The cold popsicles were the perfect cool treat after lots of dancing. Late night food came out around 10pm, delicious mini sopes and empanadas, so good!
Our amazing photographers set up a Photo Booth right off the dance floor, which turned out to be some of our favorite photos from the night! Apparently margaritas and photo booths go quite well together, and looking back at how much fun everyone was having in those photos is one of our greatest memories.
Decor
The decor was inspired by the rustic colonial chic design of Coqui Coqui. Wood tables, brass candle sticks, palm fronds, and white and green florals. We wanted an effortlessly elegant feel, nothing too over done.
Our vision was for there to be as many twinkling lights as we could manage, so we strung bistro lights throughout the palm trees above, hung lighted wicker lanterns, ran candles down the full length of the tables, and placed luminaries all around the property. We also hung white hammocks around the property and created a "lounge" area down on the beach so guests could get extra comfortable.
Dresses and Suits
I spent a long time searching for the perfect dress without much luck. But as soon as I tried on this Inbal Dror, I couldn't stop thinking about it. It wasn't what I initially imagined, but the beautiful lace, open back, and elegant train convinced me otherwise. And I love the way it turned out, perfectly complimenting the location and decor. Joe went with a classic dark blue suit from Suit Supply. For the wedding party, we wanted to keep things classic as well, so we went with darker navy suits for the groomsmen and a mix of white lace dresses for the bridesmaid. After our first dance, I changed in to a different dress from Stone Cold Fox. The lightweight silk and breezy slits made dancing the night away so much fun :)
Photographer | Sean Cook Weddings + The Portraitbooth Co
Locations |  Sanara, Coqui Coqui, Mahayana Tulum Beach Homes
Invitations | The Little Press
Ceremony Stationary + Menu | Paperless Post by Kelly Wearstler
DJ | Shannon Jamar Eaton
Hair and Makeup | The Styling Trio
Florals | Xochitl Botanicals
Wedding Coordination | Destination Weddings Tulum
Catering | Ginger
Decor Rentals | Archive Mexico
Bridesmaid Dresses (from left to right in closet photo): Endless Rose Lace Midi Dress, Stylestalker Sunset Midi Dress, Esther Boutique Dottie Lace Dress, Keepsake Interlude Dress, Keepsake One Night Lace Dress
Bride // Romper: Zimmermann, Wedding Gown: Inbal Dror, Shoes: Gianvito Rossi, Purse: Chloe, Reception Dress: Stone Cold Fox
Groom // Suit: Suit Supply Sienna, Shoes and Belt: Allen Edmonds, Dress Shirt: J. Crew, Watch: Shinola, Tie + Tie Bar + Tie Clip: The Tie Bar, Sunglasses: Warby Parker