Before arriving in Tulum, I had pretty high expectations of the food. But honestly, I didn't fully realize just how good the food scene would be. After 9 days, we still had restaurants we failed to make it to, and several we wished we could eat at again. If you're like me and one of your favorite things about travel is trying new and unique dishes, and soaking in the atmosphere of a well put together restaurant/bar, Tulum is for you. And beyond the food, the same goes for the many great shops that line the beach road and pueblo. All that and one of the most beautiful beaches imaginable? Tulum truly is a magical place and one we'll never forget. We can't wait to return again and again!
—BEST DINNER SPOTS—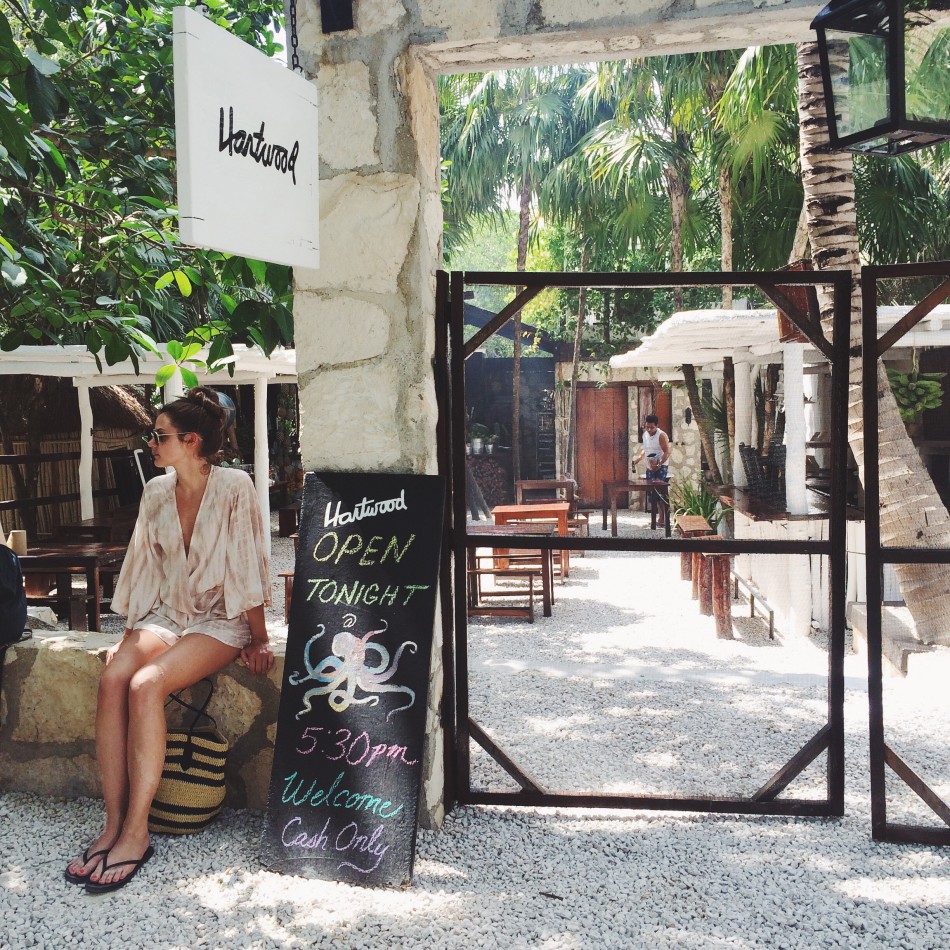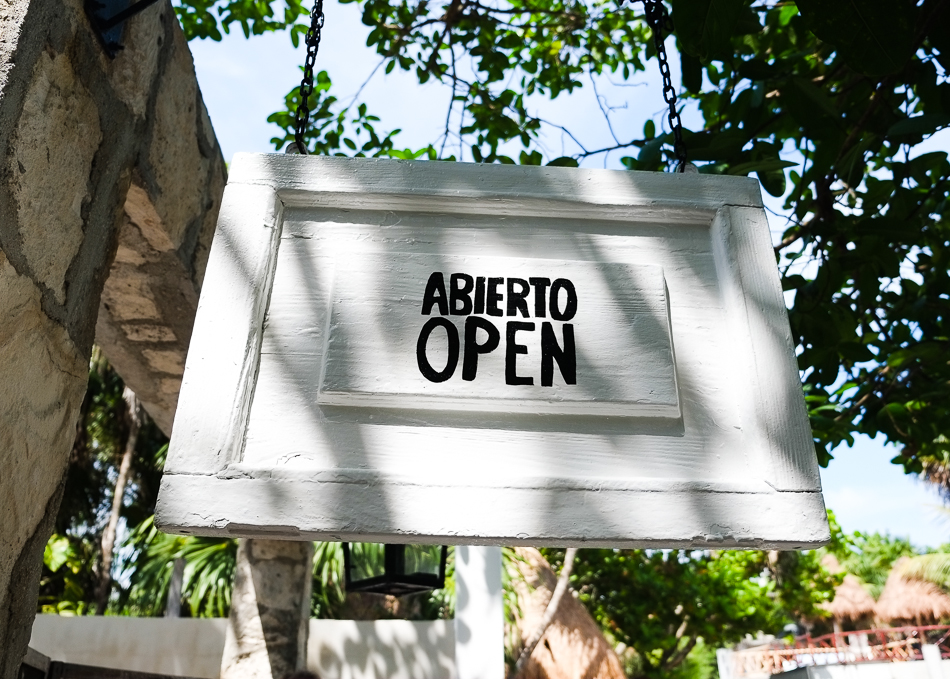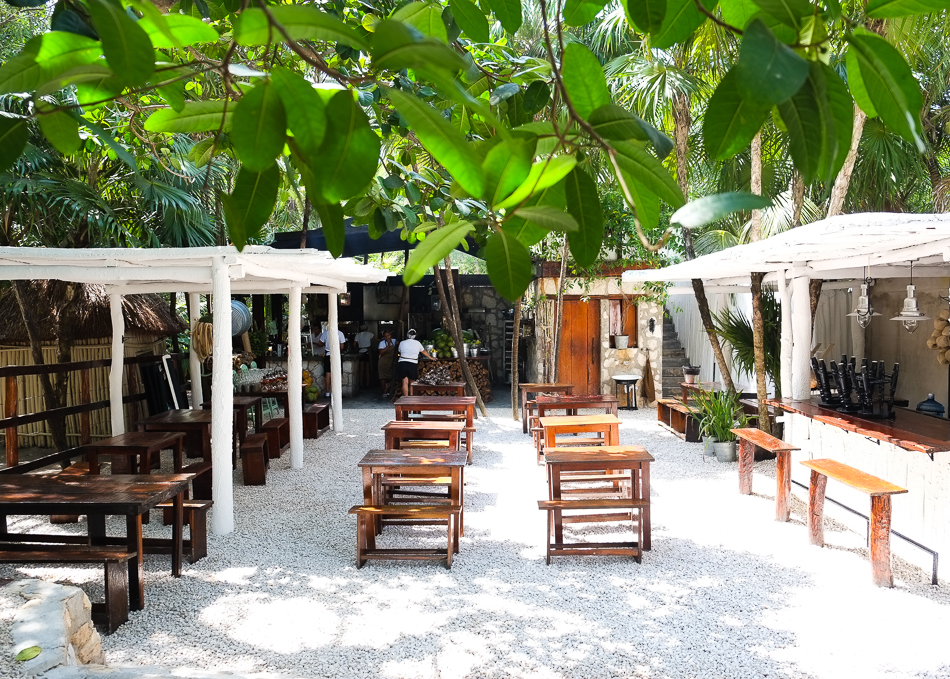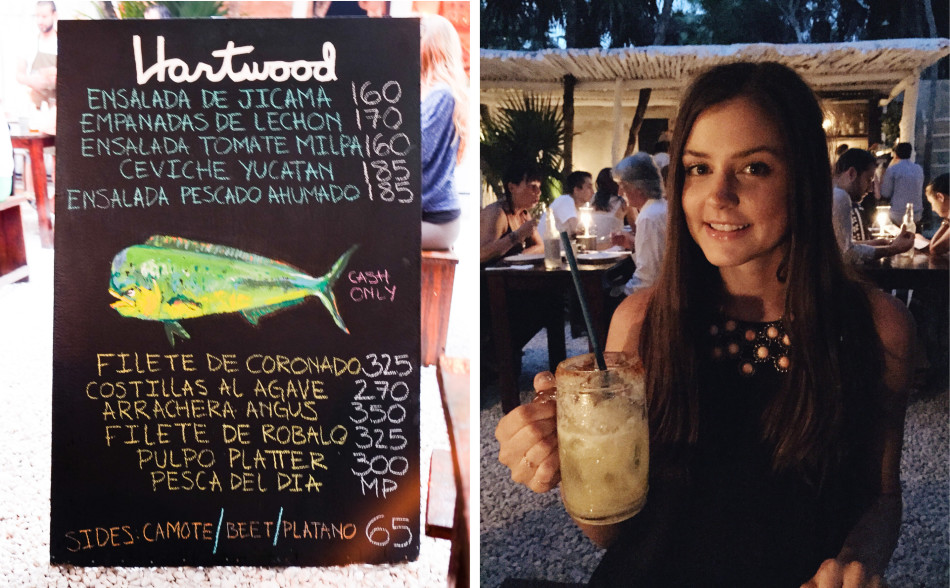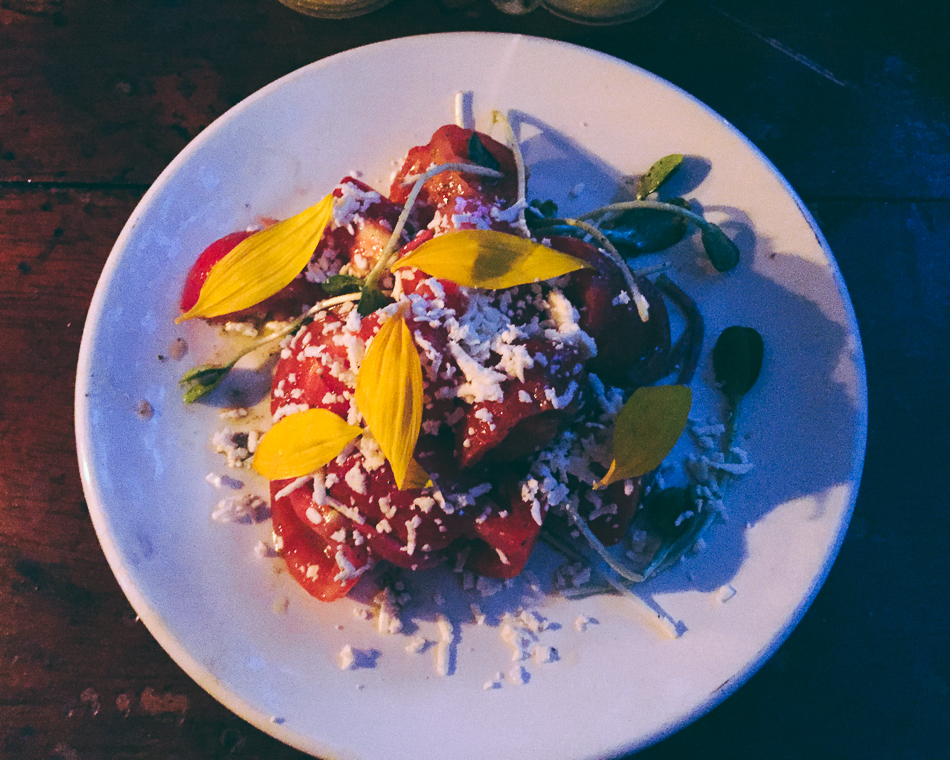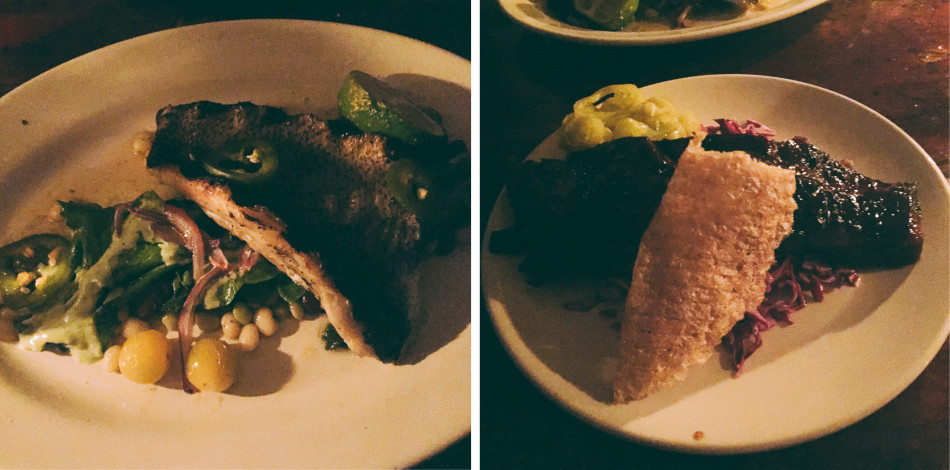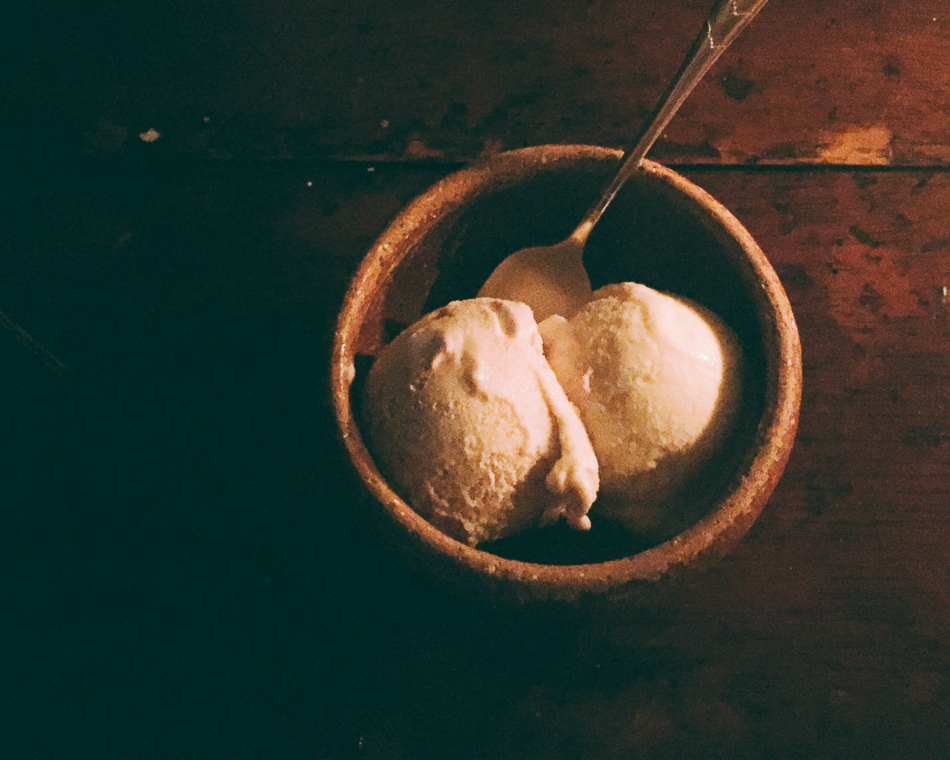 Hartwood
Hartwood really is as good as its reputation. We tried three days in a row to get a reservation and were finally successful when we arrived at 2pm on a Saturday as the first people to stand in line. The hostess arrives at 3pm, but the restaurant is pretty small, so only the first 20 people or so will get reservations—which are available between 7pm-9:30pm. Once you give the host your name and preferred time, you can be on your way and come back at your designated time. As soon as we were seated, we ordered two jalepeno margaritas to start, followed by the tomato salad, coronado fish, and the agave ribs. Then finished with more drinks, and two scoops of gelato: one coconut and one corn. The fish was melt-in-your-mouth delicious and the ribs were some of the best I've ever had—smokey and sticky sweet. The drinks were perfectly crafted, the ambiance indescribable—oh, and Jake Gyllenhaal sat at the table next to us. So that didn't hurt our overall experience either :) (Located at km 7.6)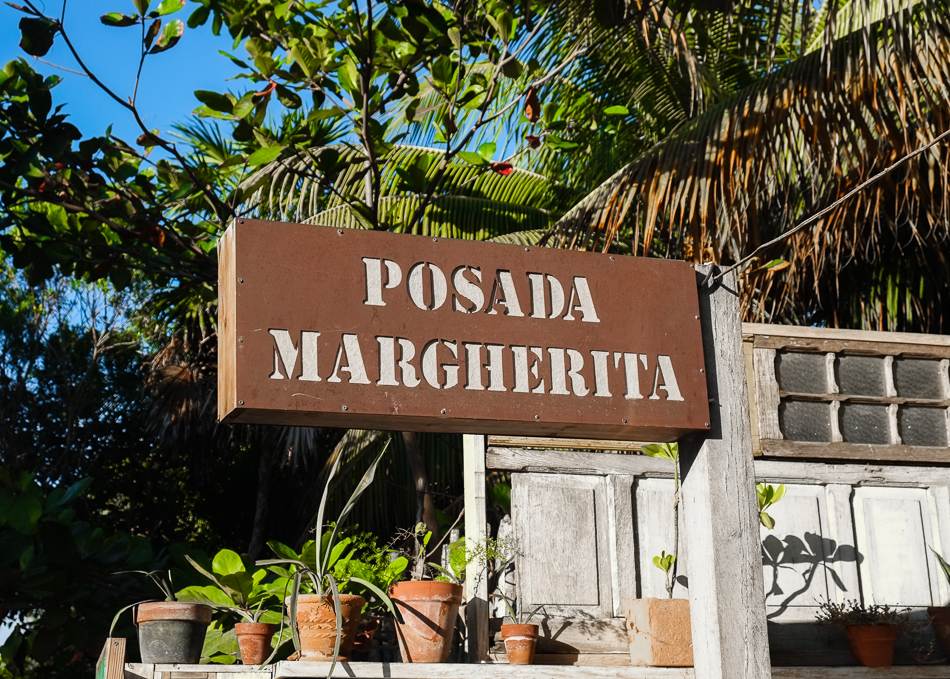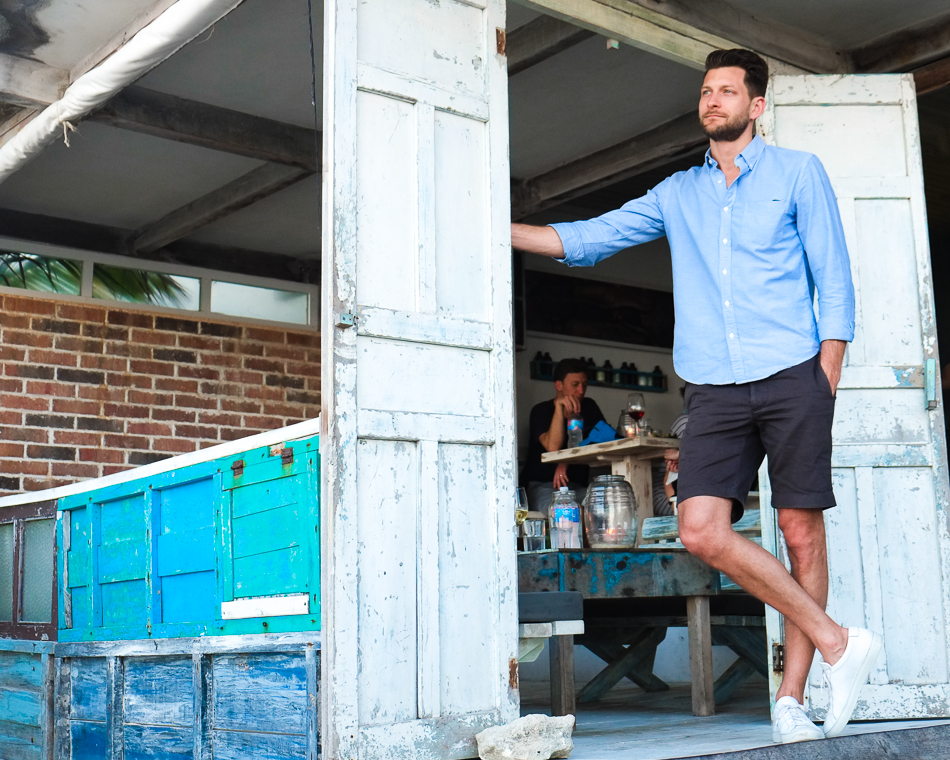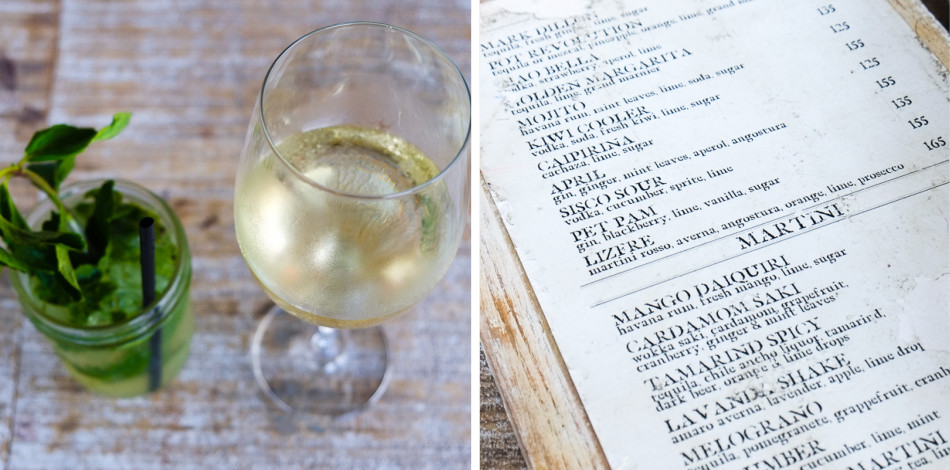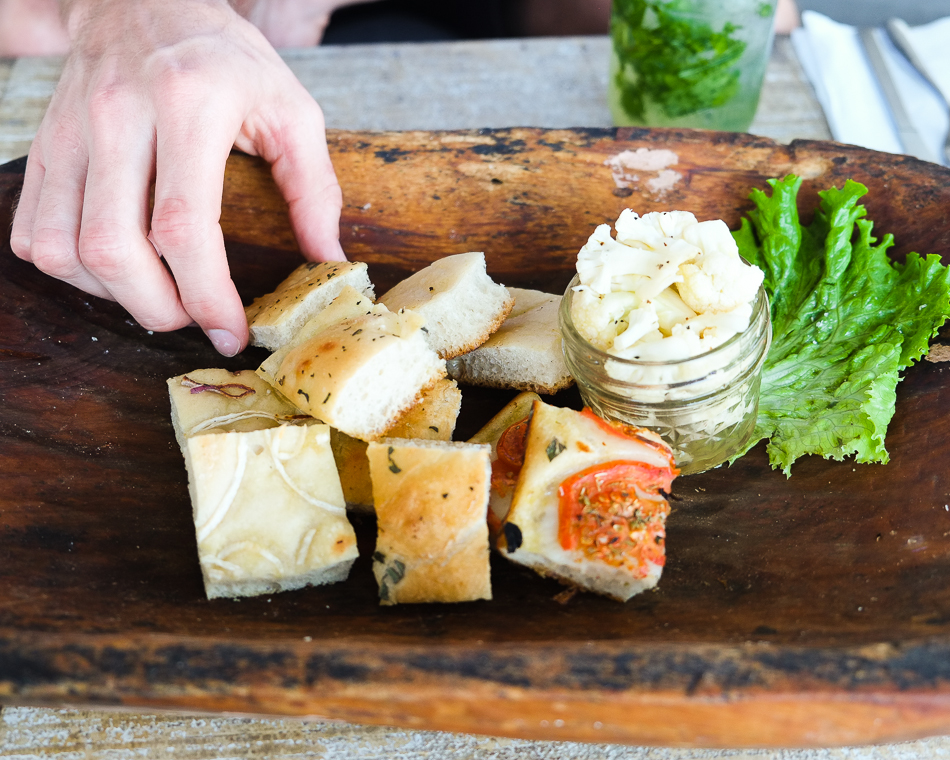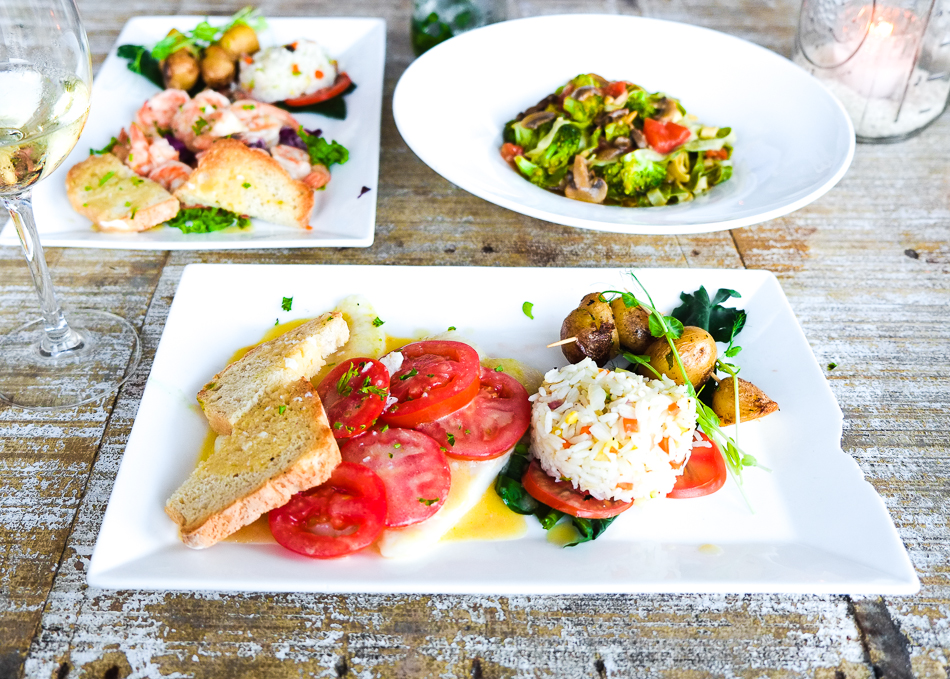 Posada Margherita
We went early and were fortunate to be seated at a big, cozy table directly overlooking the ocean. The decor at this restaurant is unparalleled. Plants everywhere, mason jars filled with candles, perfectly weathered wood and antiques all around. Without question I give the "Most Beautiful Ambiance" award to Posada Margherita. As the sun began to set, the whole place was bustling and twinkled with candles, with a soft ocean breeze in the air. It was pure magic. We tried the Mojito and the Sauvignon Blanc to start—both delicious. The menu is small and consists of just a few options each of fresh made pasta, shrimp, and fish. We ordered the broccoli and mushroom pasta, shrimp in white sauce, and fish poached in sea water. (And I have to note this, only because it was so bizarre—Jake Gyllenhaal was seated right by us here as well. Two nights in a row, I mean what are the chances? Not complaining :) We loved it so much here, we came back a second night for more drinks and dessert—the vanilla gelato and tiramisu—which happened to be some of the best tiramisu I've ever had. (Located at km 4.5)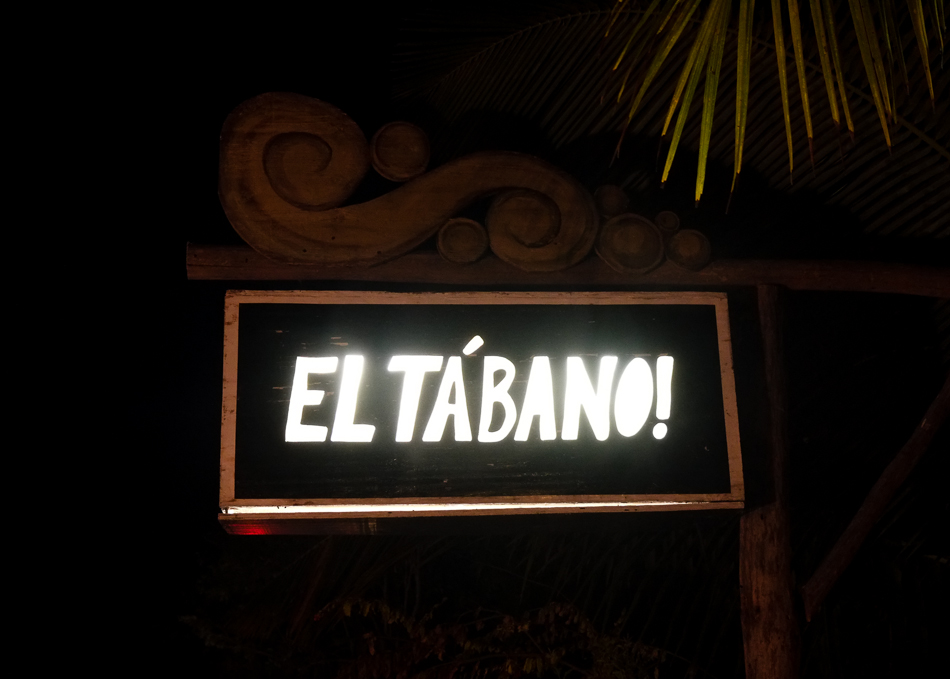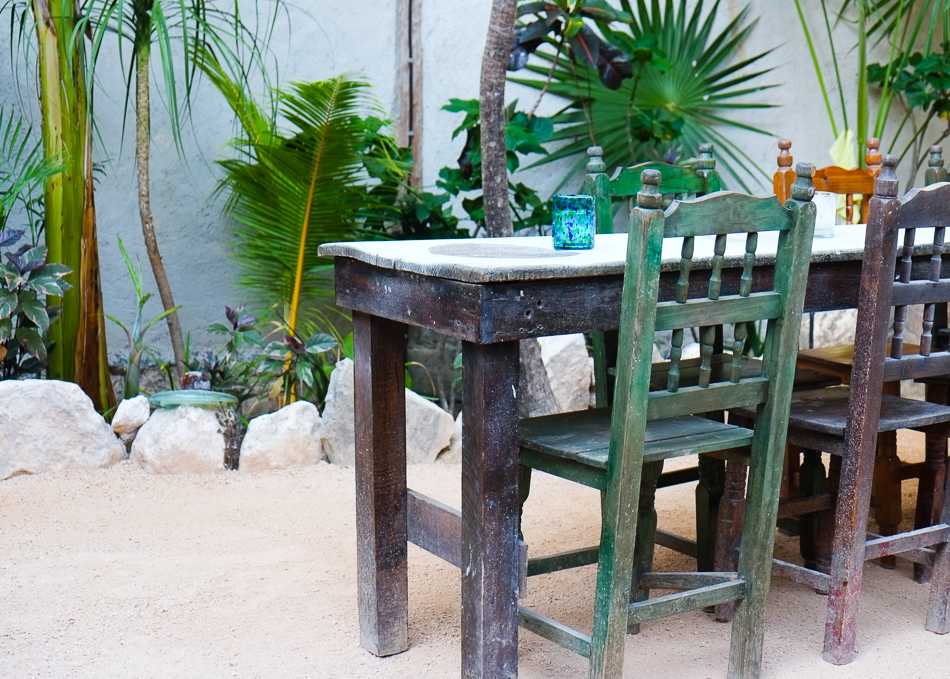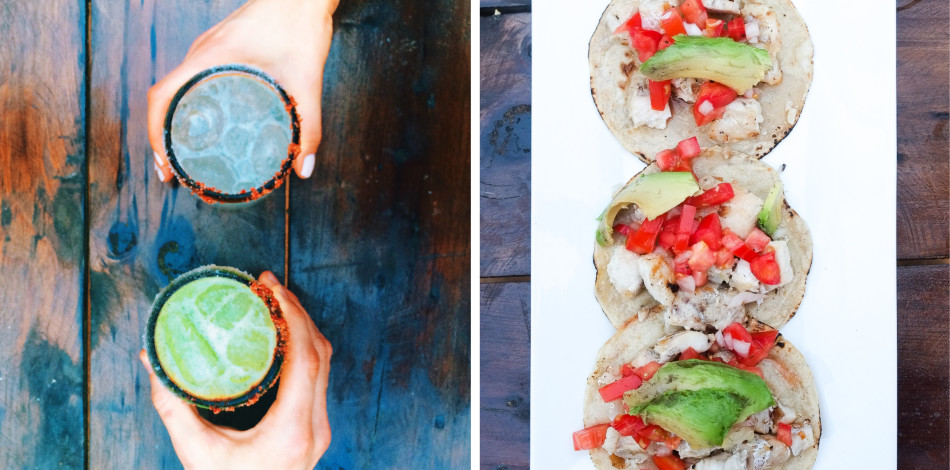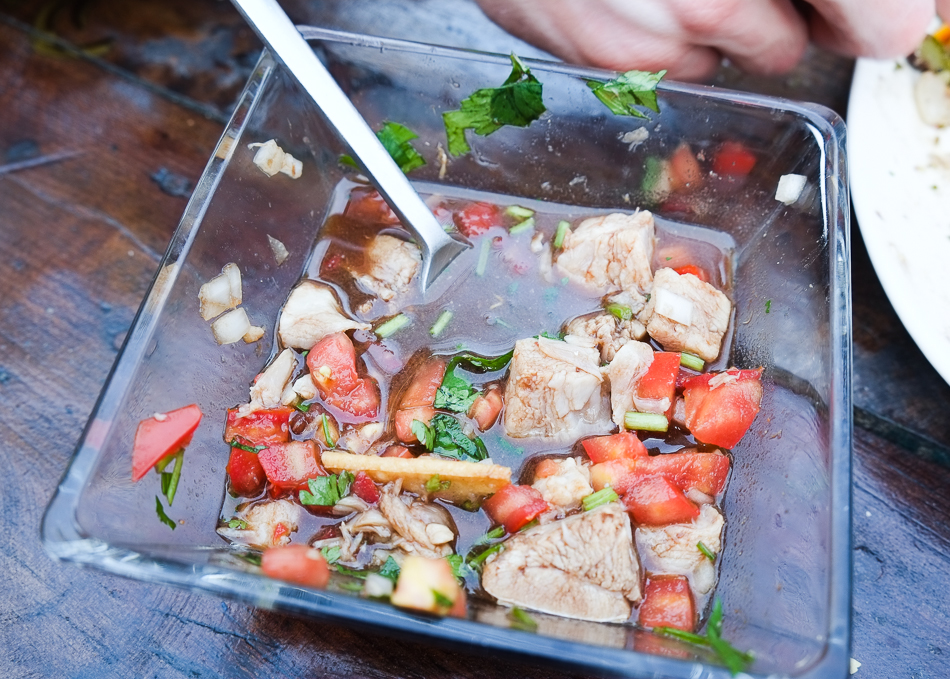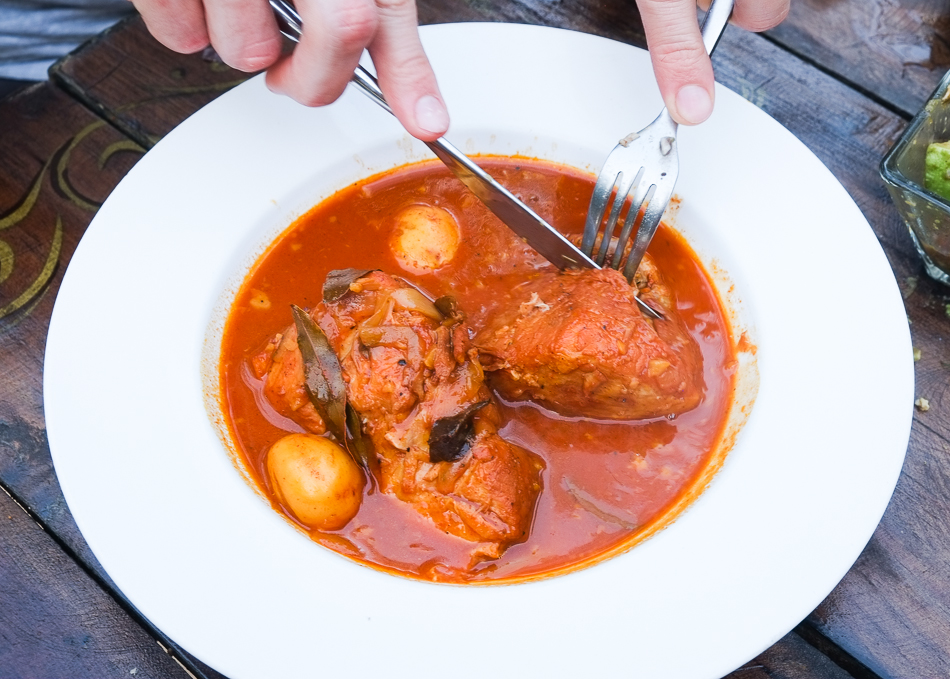 El Tabano!
El Tabano! was our first meal in Tulum after a long day of travel. We arrived early—5:30ish—as some of the first people there for dinner. By the time we had our food half an hour later, the entire place was full. We ordered a Cucumber Margarita and a Mezcalrita, and quickly realized we had a new obsession with Mezcal. From that point forward, any chance we had to order a drink with our new favorite libation, we did. Having spent most of the day traveling, we ordered way too much out of sheer exhaustion and excitement: the stuffed poblano pepper, ceviche, fish tacos, and pork. The food at El Tabano! has a bit of a Spanish flair, and as with every restaurant in Tulum, the portions here are not small. We enjoyed El Tabano! so much that we came back again on our last night. It felt right to end our trip right where it had began. (Located at km 7)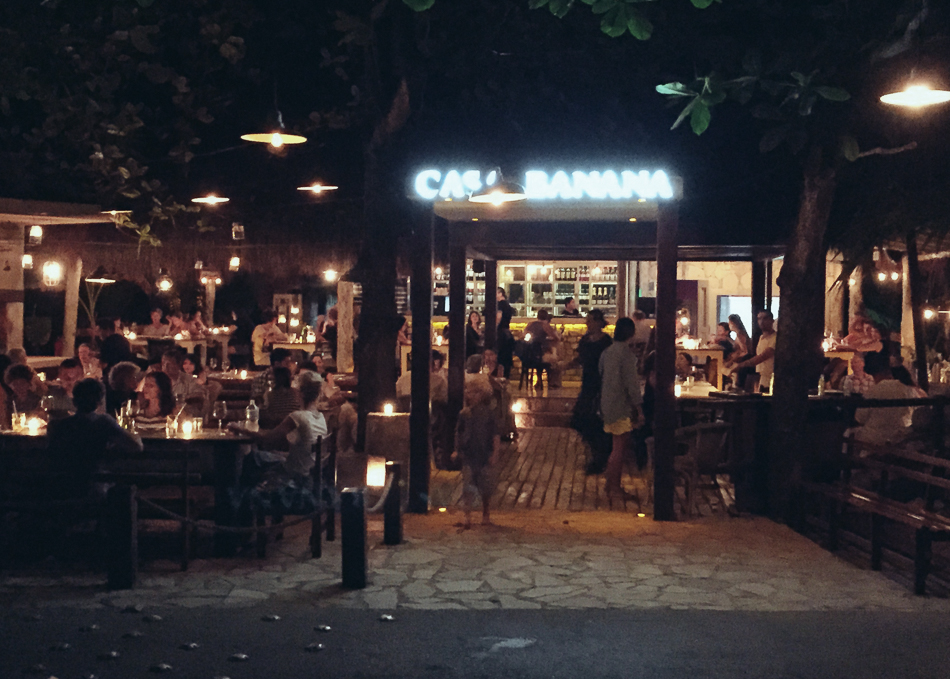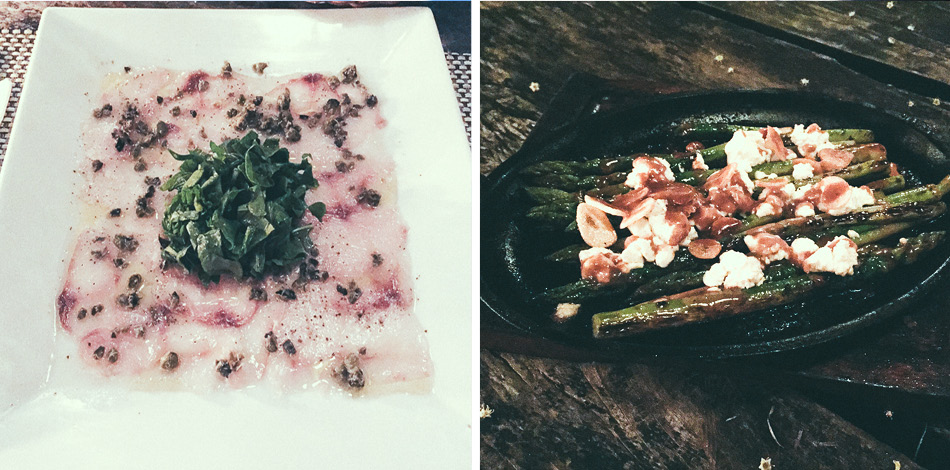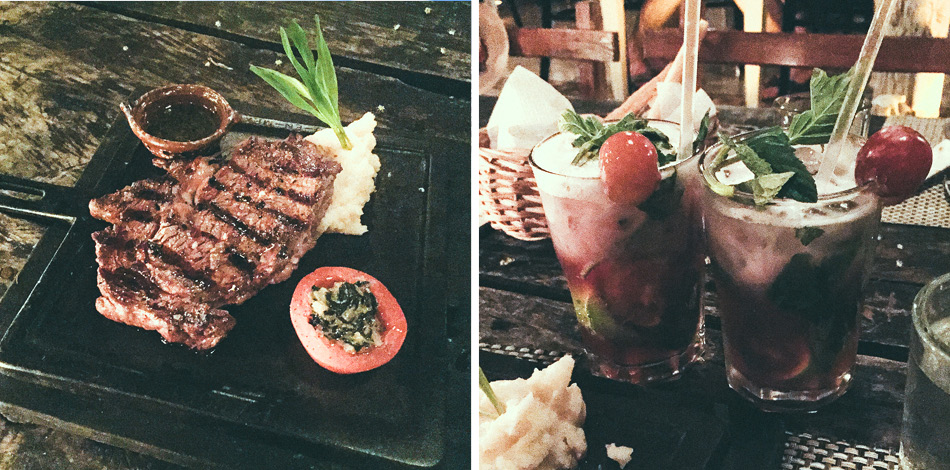 Casa Banana
Located at km 8.5, Casa Banana has a lively atmosphere and an open kitchen serving up food with an Argentinean flare. We ordered carpaccio, asparagus with balsamic, almonds and goat cheese, and the ribeye steak. We also ordered two mojitos, which turned out to be one of our favorite cocktails of the trip. Fair warning: seats near the wood fire ovens are very warm. Some seating is also communal, so we had a great time chatting with our tablemates—Canadians on our left and and a couple from Finland on our right. Cheers!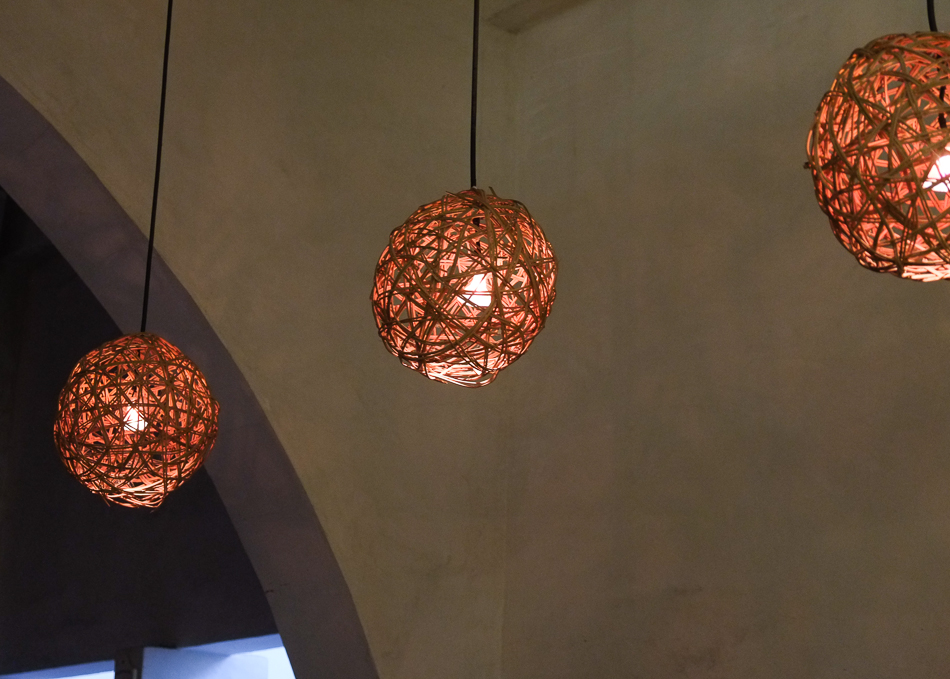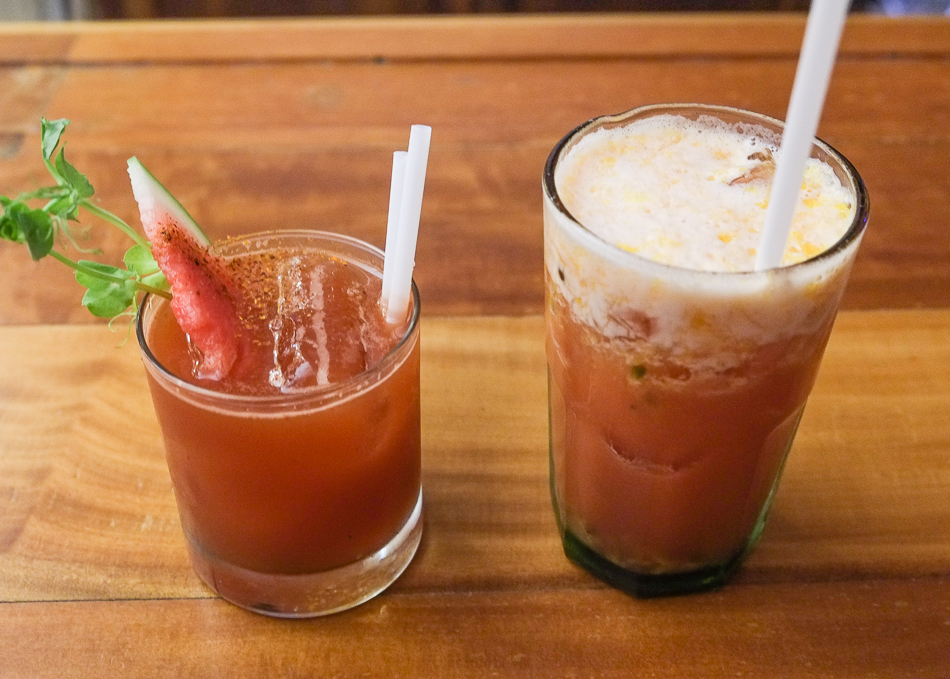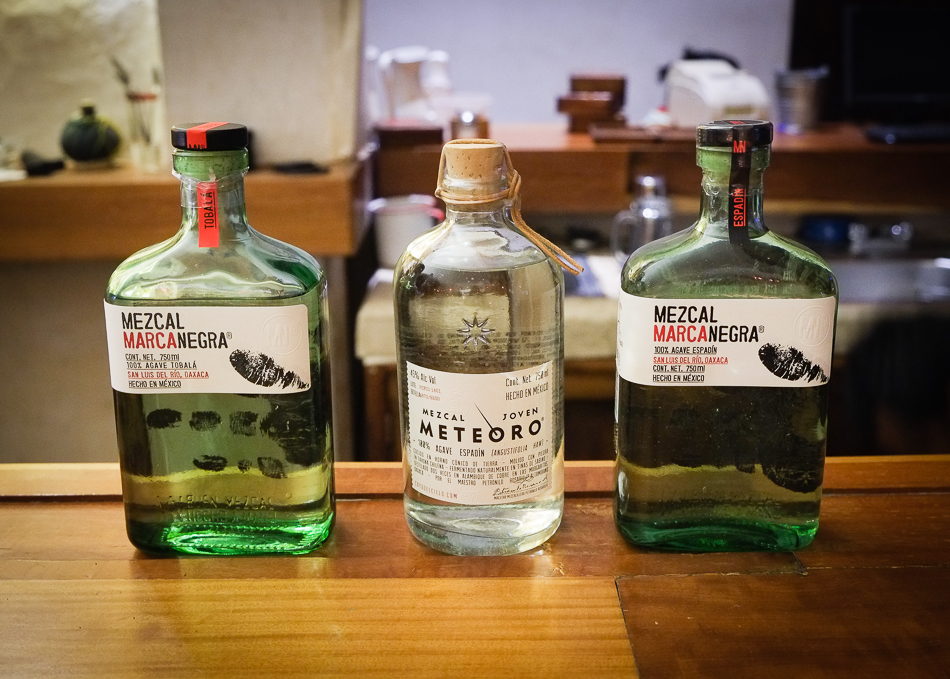 Encanto Cantina
This is a great restaurant in the Pueblo. Encanto has a big open layout with a really nice garden area full of seating in the back. Our favorite drinks on the trip were here, and we also had a fun lesson on Mezcal from the bartender. The food was very well put together, we ordered the steak (perfectly cooked) with mashed potatoes and the white fish wrapped in banana leaves with mashed zucchini. The vibe was relaxed but lively, with good service and good music. And we happened to sit next to another really nice couple from Chicago at the bar and bonded quickly over our mutual love for Mezcal. Even if you're staying exclusively on the beach road of Tulum, it's definitely worth your time to make a trip into the Pueblo for a meal at Encanto Cantina.
–BEST LUNCH SPOTS–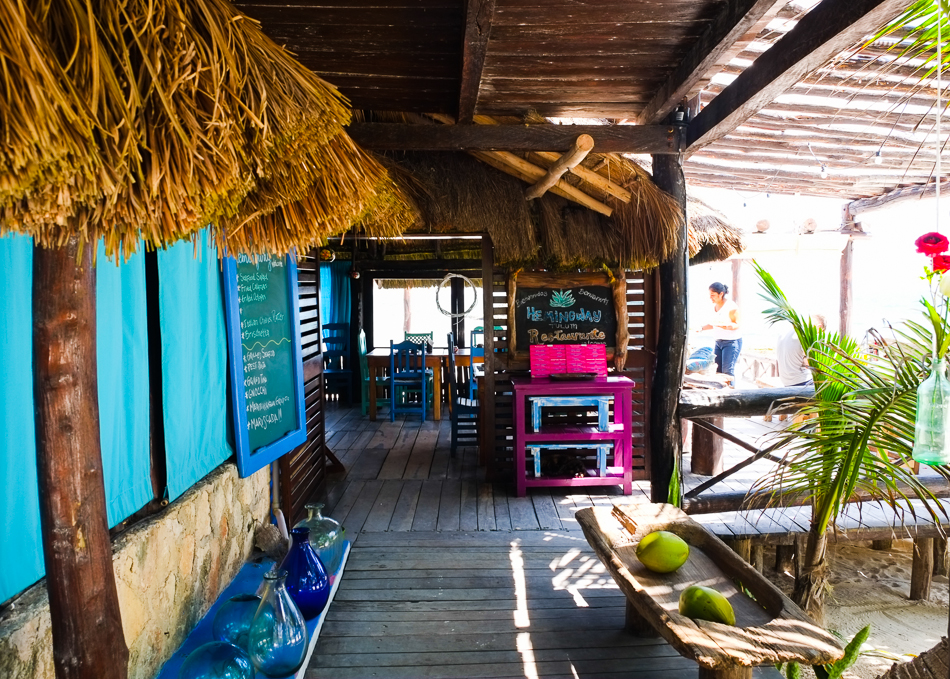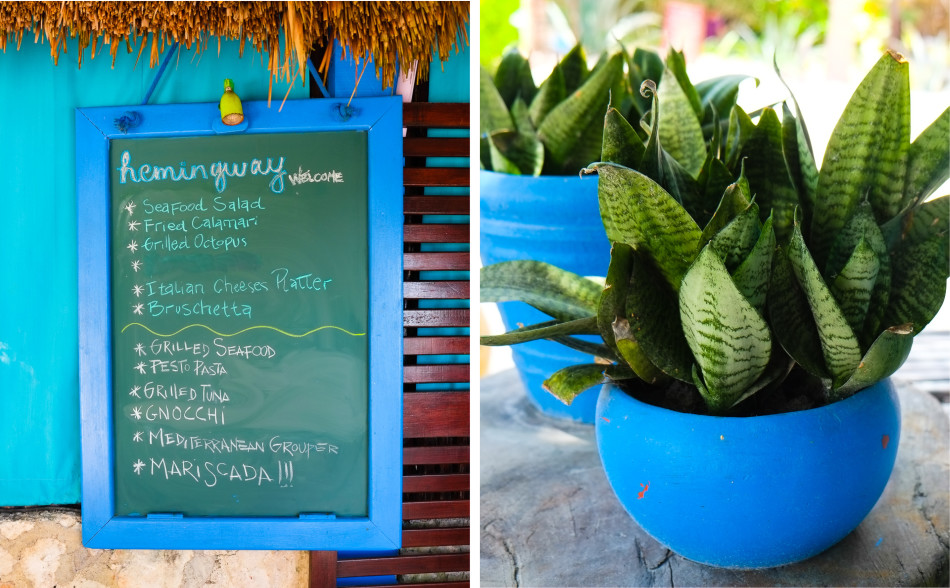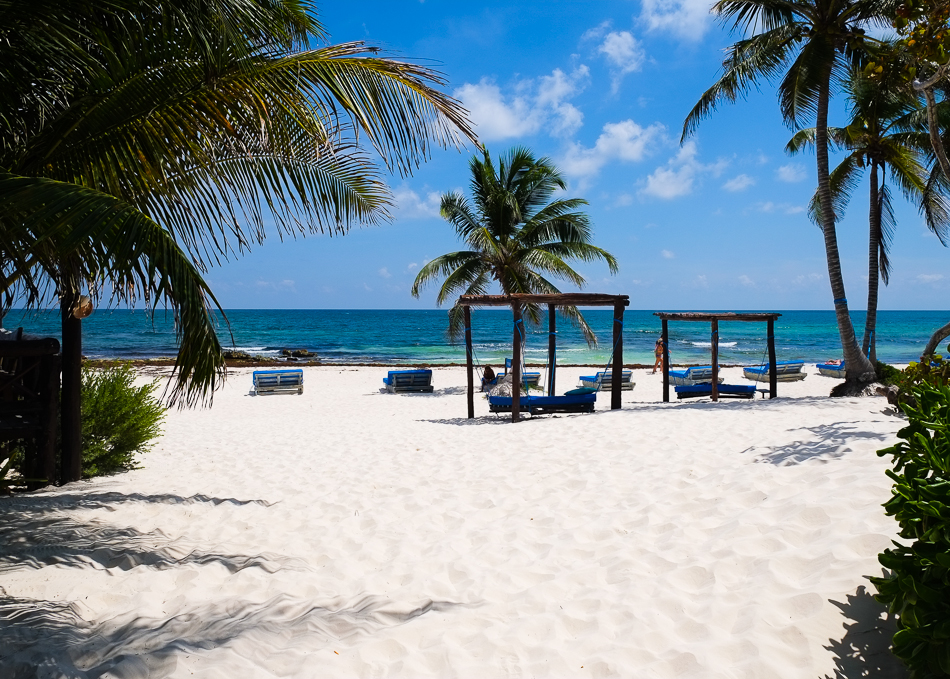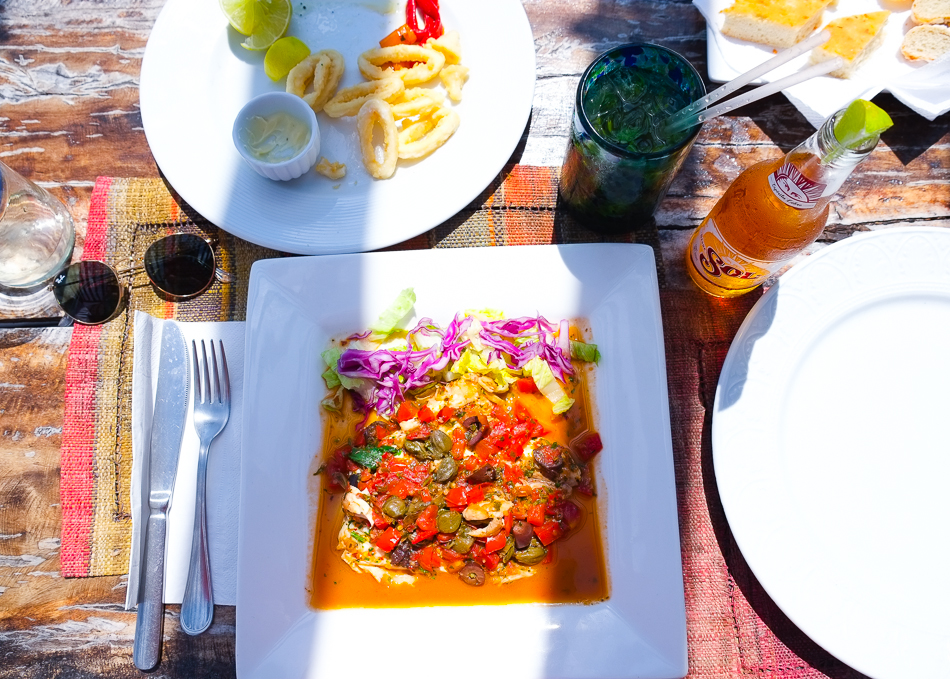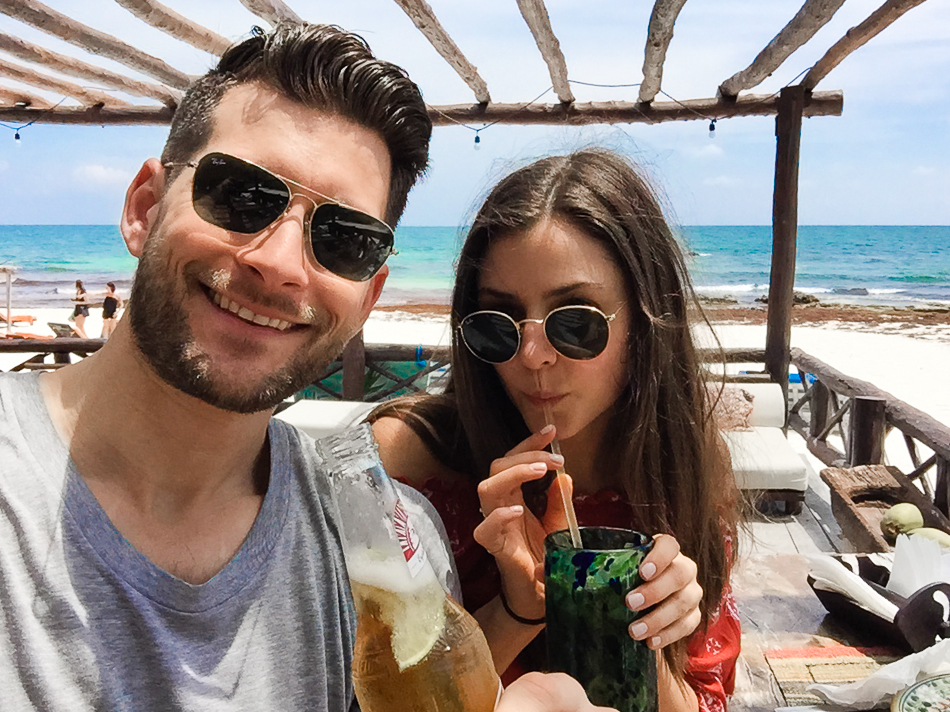 Hemingway
Ahhh yes, the perfect relaxing beachside lunch spot. Just a few tables and only one cook, but a really good one. We ordered the fried calamari, seafood salad, and the Mediterranean grouper. Everything was delicious, including the drinks, and the atmosphere can't be beat. (Located at km 5.5)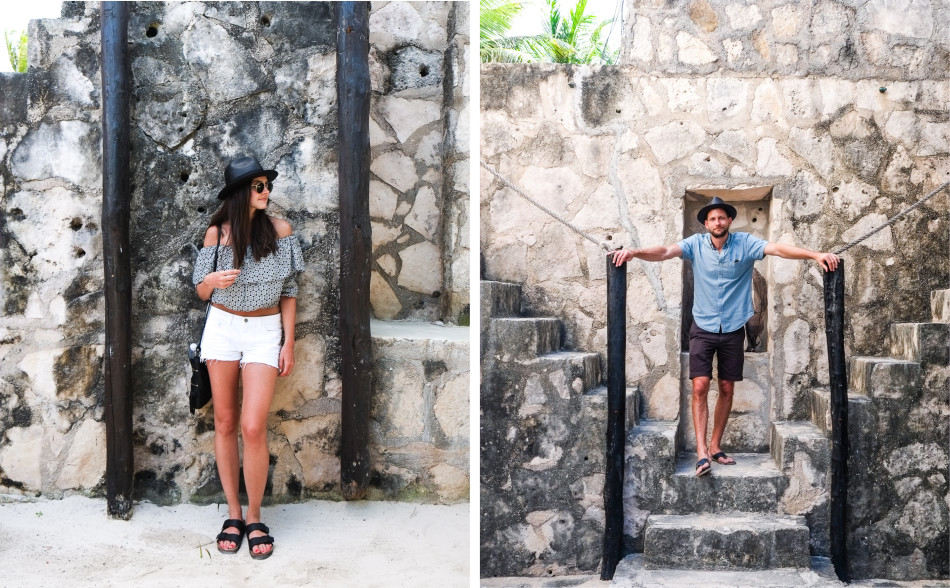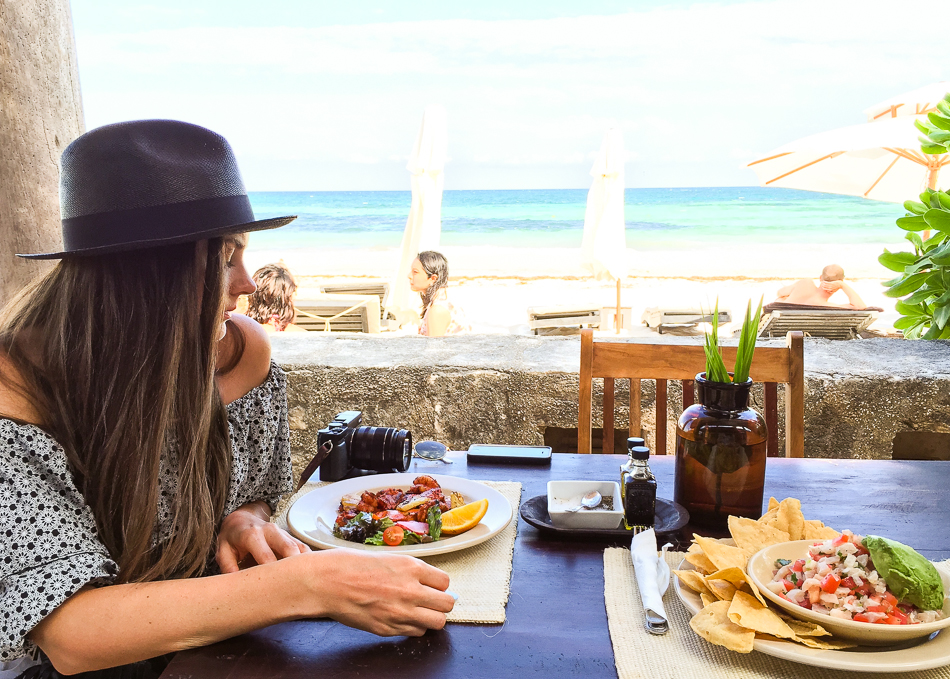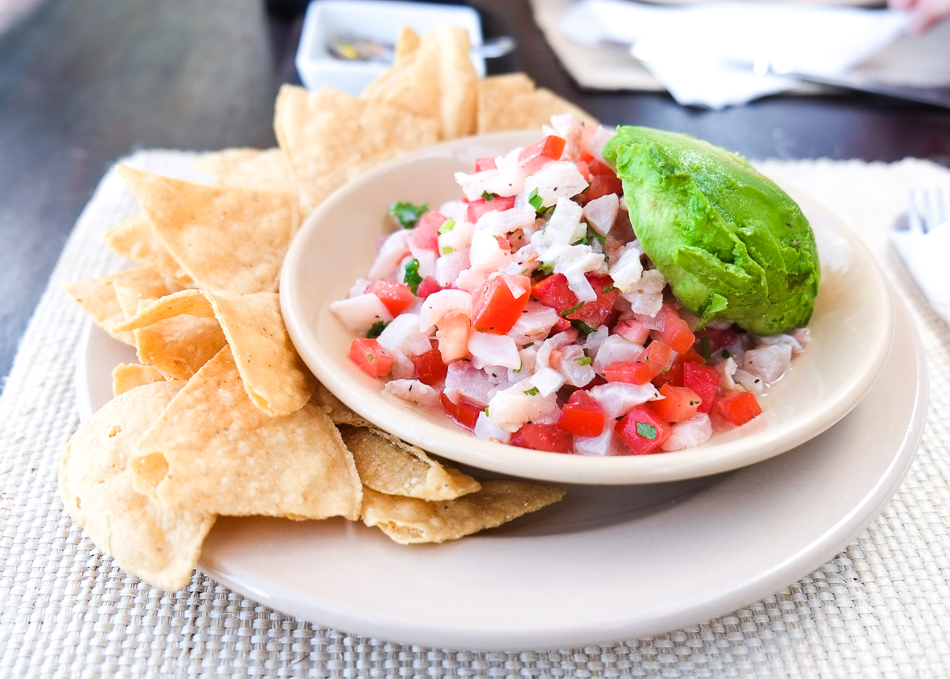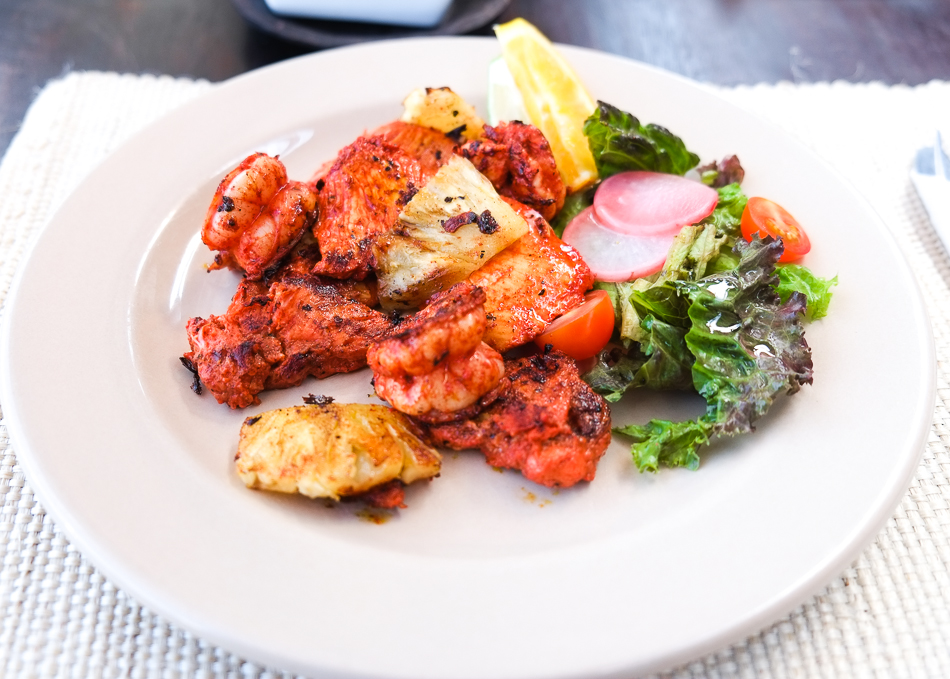 Coqui Coqui
Another great spot right on the beach. A little bit more expensive compared to other places, but worth it. We ordered the classic ceviche and the chef's special that day—chicken and shrimp in a regional mole-like sauce with grilled pineapple. Both were very good. And after eating, don't miss a visit to the beautifully curated shop and perfmeria. (Located at km 7.5)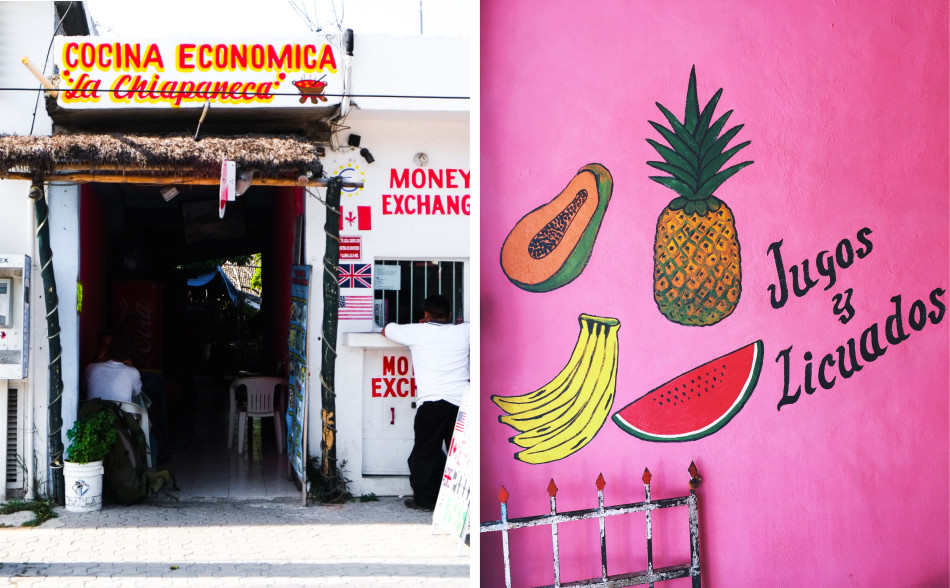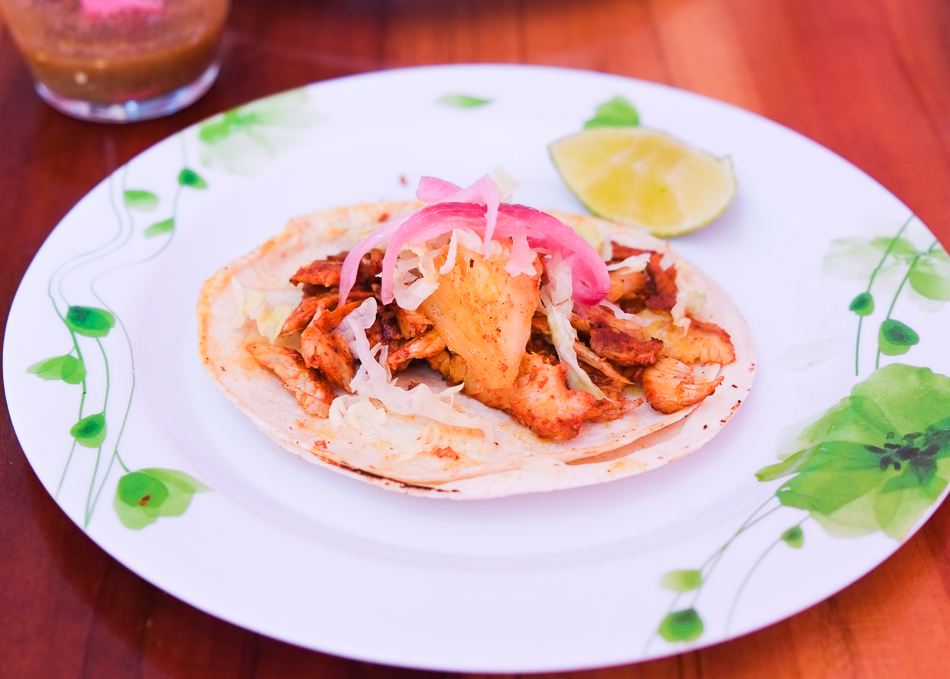 La Chiapaneca
This small family run spot in the Pueblo is not the easiest to find. We walked past it a few times before realizing it was right in front of us. There are only a couple tables, and luckily one was open when we arrived. We ordered two of the famed El Pastor tacos and weren't disappointed. Plus it's unbelievably inexpensive. We had plans to come back again during our stay, but unfortunately that didn't end up happening. We'll be sure to go for more next time we visit Tulum.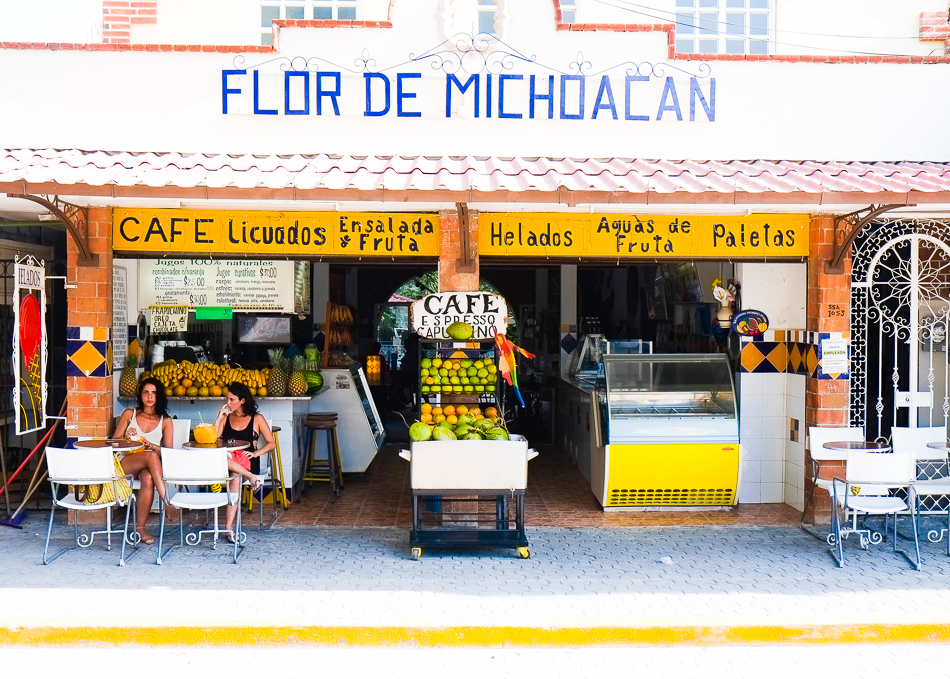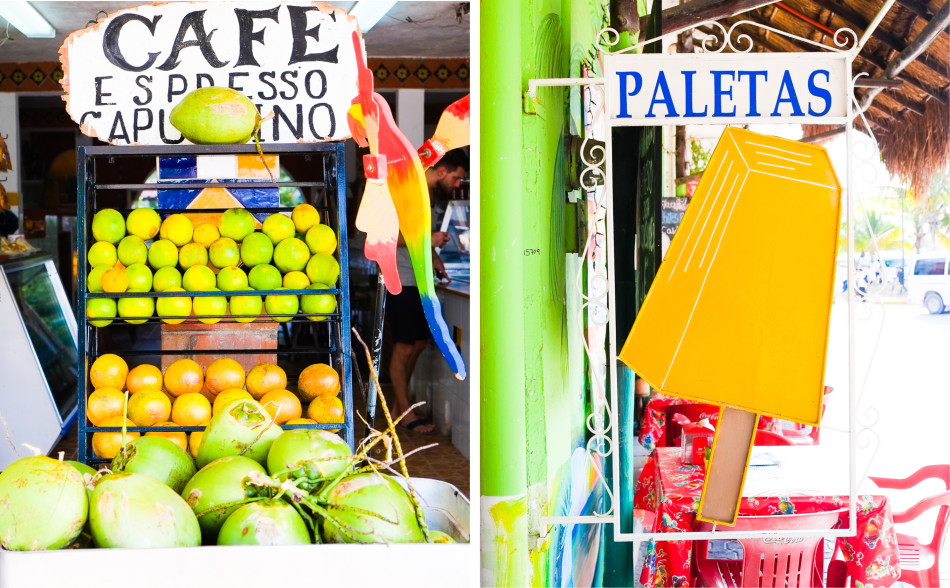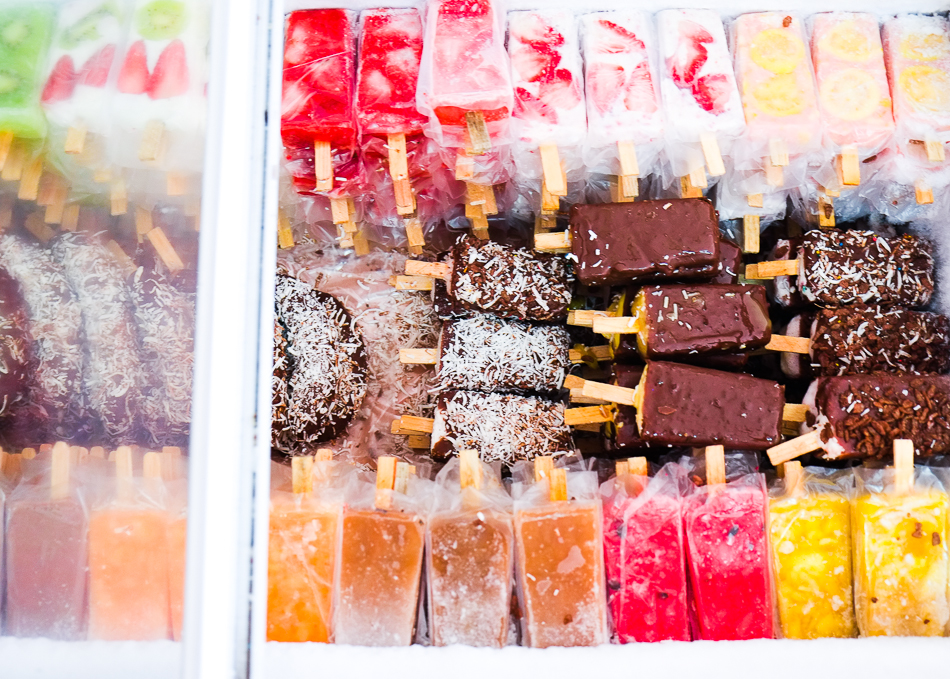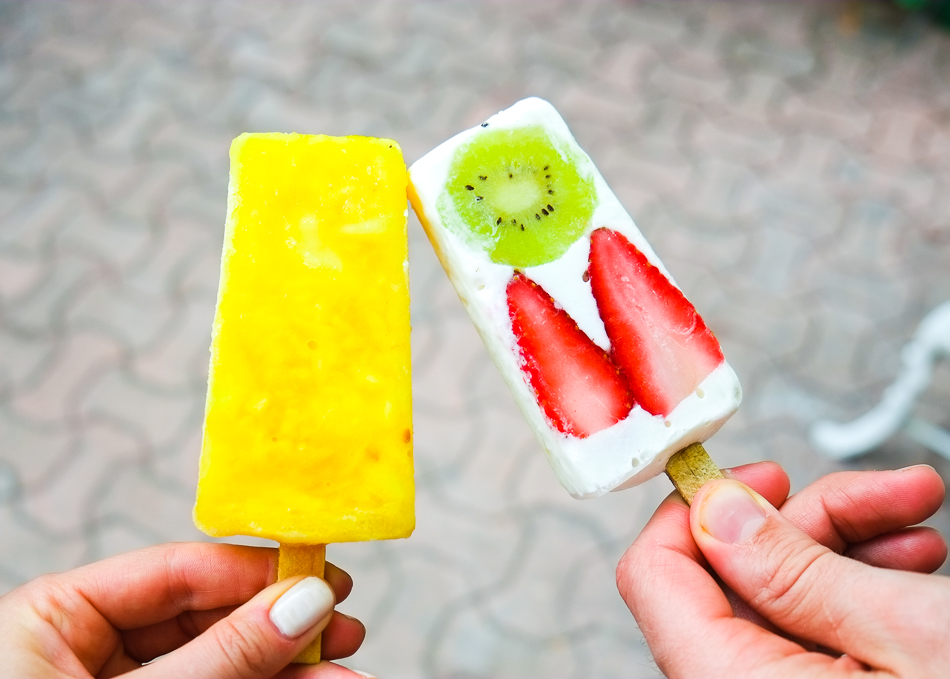 Flor de Michoacan
Across the street from El Chiapanca, Flor de Michoacan is paleta heaven. The freezer is full of the brightly colored fresh fruit popsicles, and the only negative is trying to decide which flavor to order. We chose Jalepeno Pineapple and Strawberry-Kiwi Yogurt. You guys, I could have eaten 10 of these things. They are so refreshing and delicious. This is an absolute must while in Tulum.
 —BEST FOR DRINKS—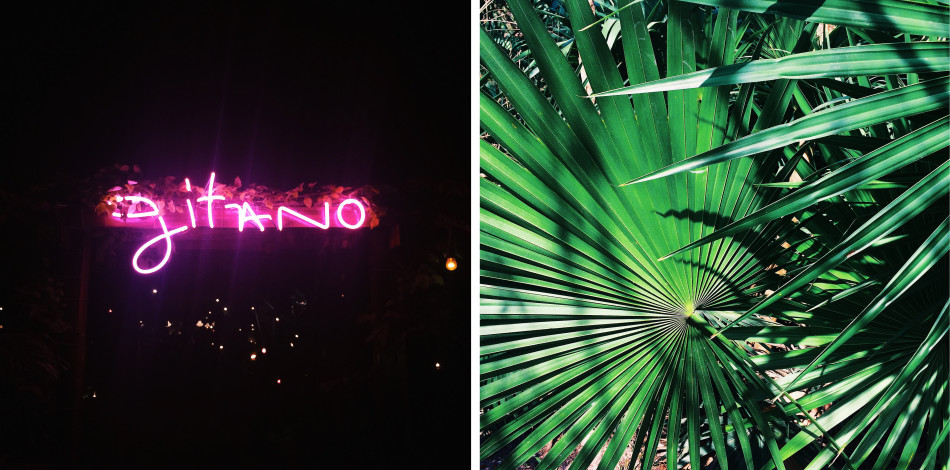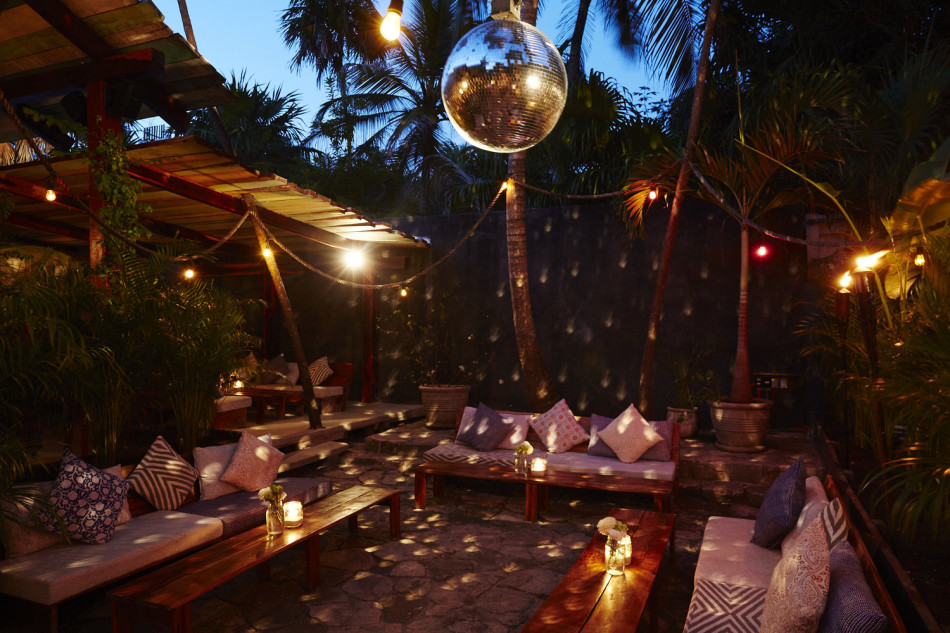 Gitano
Directly next to Hartwood, Gitano is the perfect spot for small bites and after dinner drinks. They have a heavily Mezcal focused cocktail list and a good food menu with several small plates, tacos, and a few larger entrees as well. We went one night for a smaller dinner and ordered the spicy shrimp and pastor tacos (both great)—but focused more on drinks, with our favorites being the 'Jungle Fever' and 'Kisses in the Car'. Between the neon lights, chandeliers hanging from tropical trees, a gigantic disco ball, and really great music—it doesn't get much cooler than Gitano. We came back a couple more times and couldn't get enough. (Located at km 7)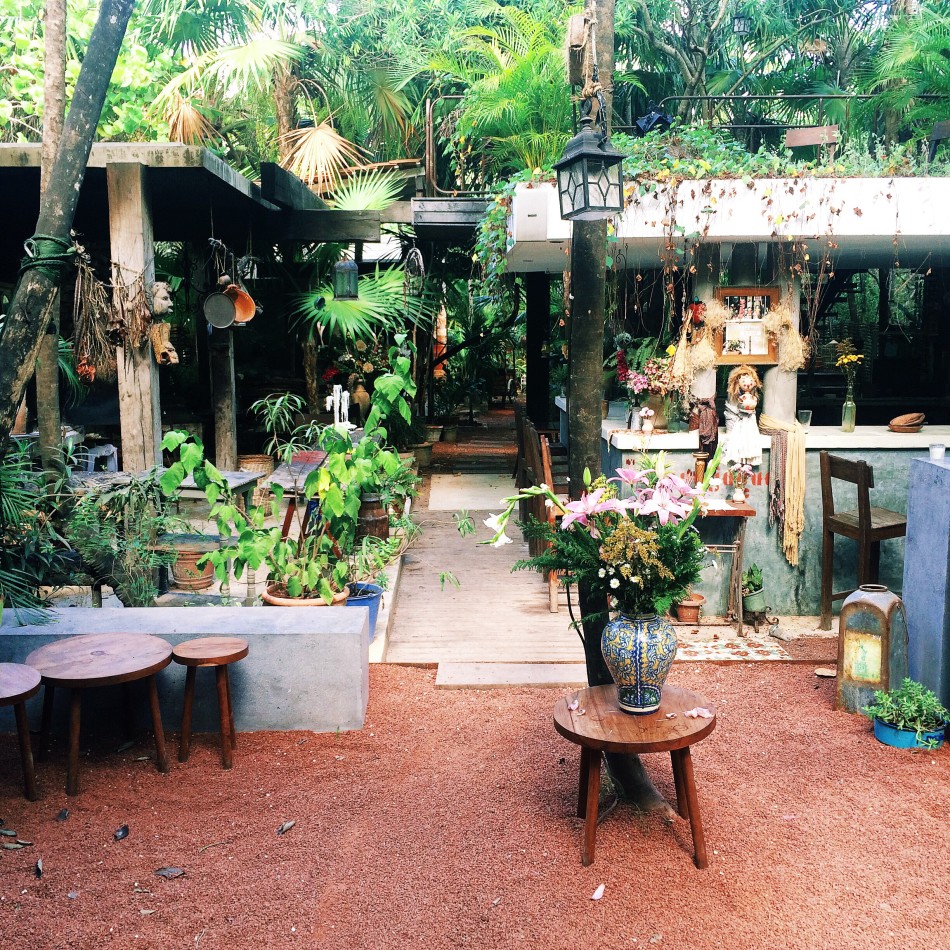 Casa Jaguar
This eclectically decorated jungle side restaurant is located at km 7.5, not too far from Hartwood and Gitano. We arrived about 30 mins before close, so the atmosphere was very chill and relaxed. The drinks were big and delicious, and while we didn't order anything, the menu looked really good—especially the breakfast. For an extra cool view, there's one table on the roof of the bar—which we plan to request on our next visit.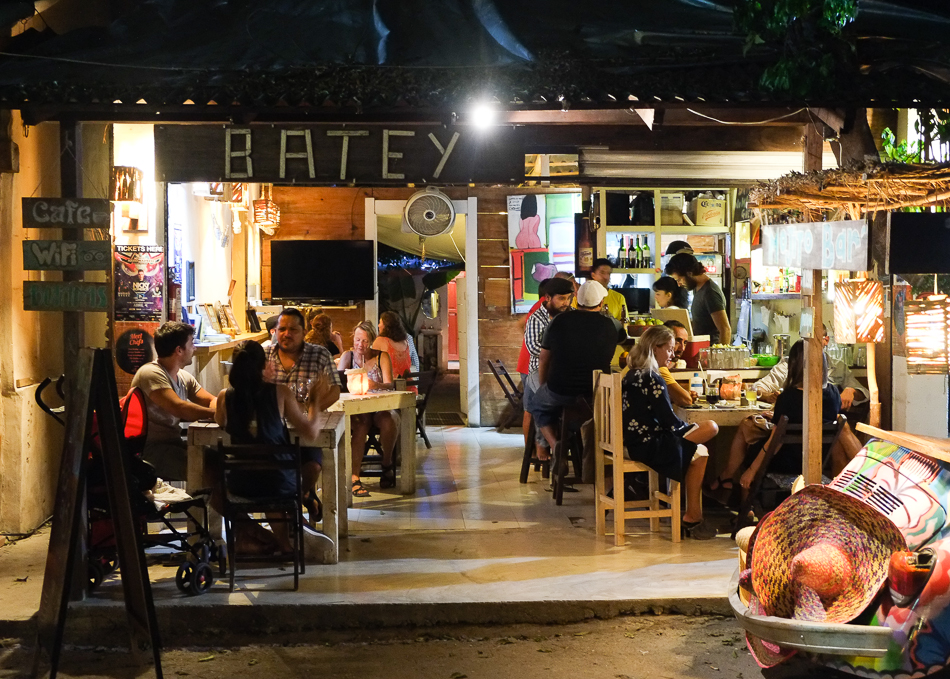 Batey
Word is Batey serves some of the best mojitos in Tulum. We unfortunatly didn't make it for a drink, but from the outside, the vibe looked very relaxed and fun. We could see a band setting up out back when we walked by, and the place was completely full—always a good sign.
—WHERE TO SHOP—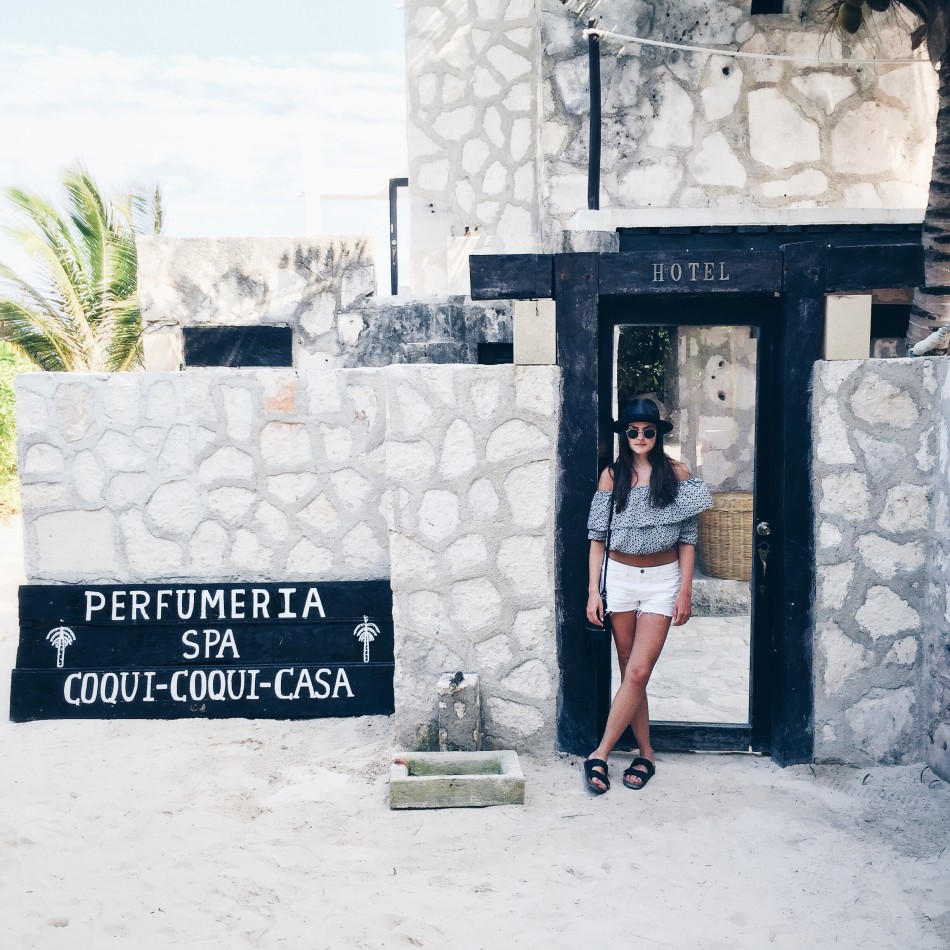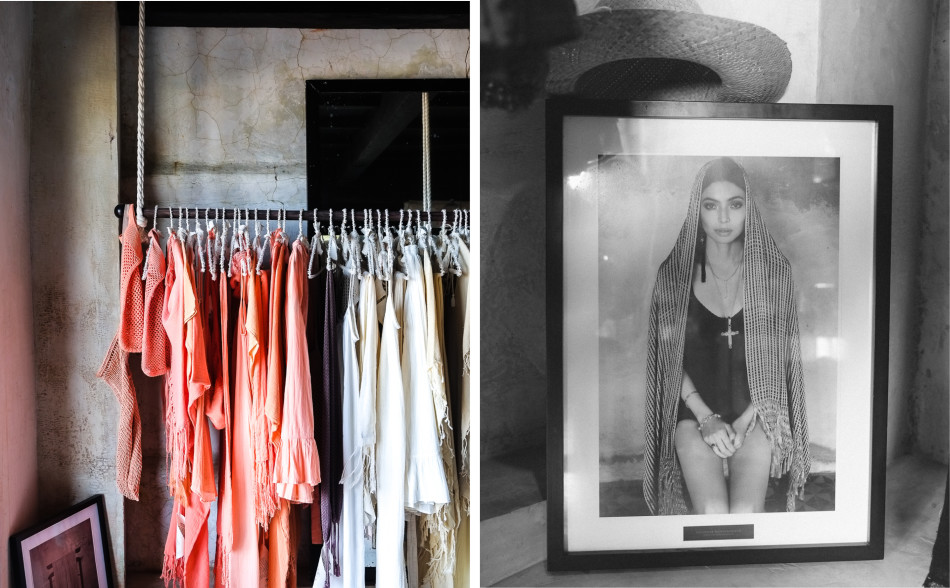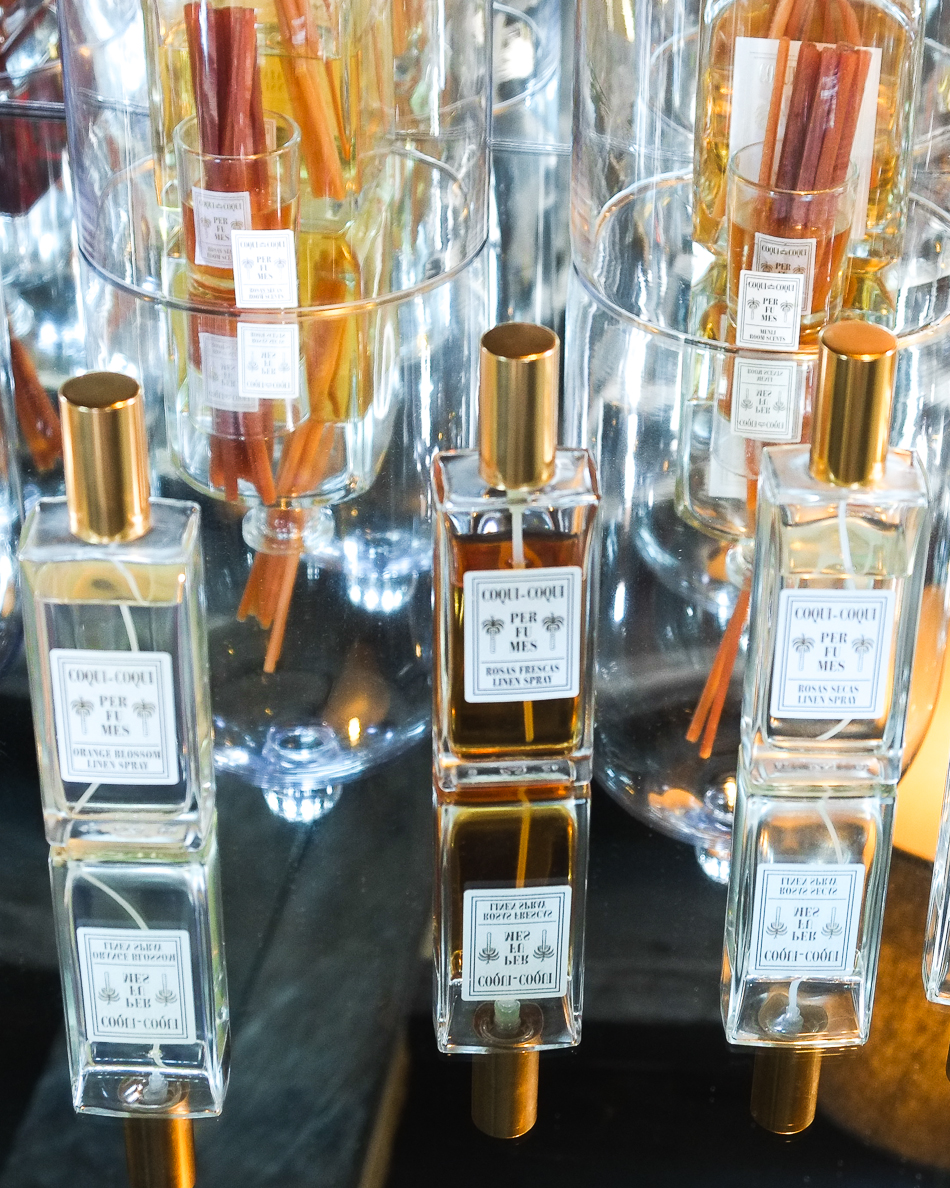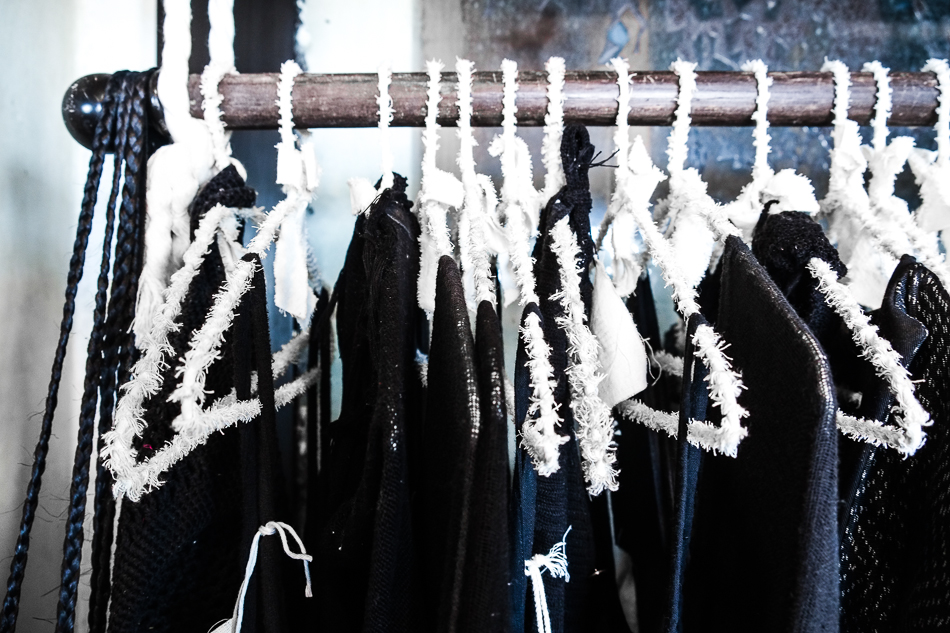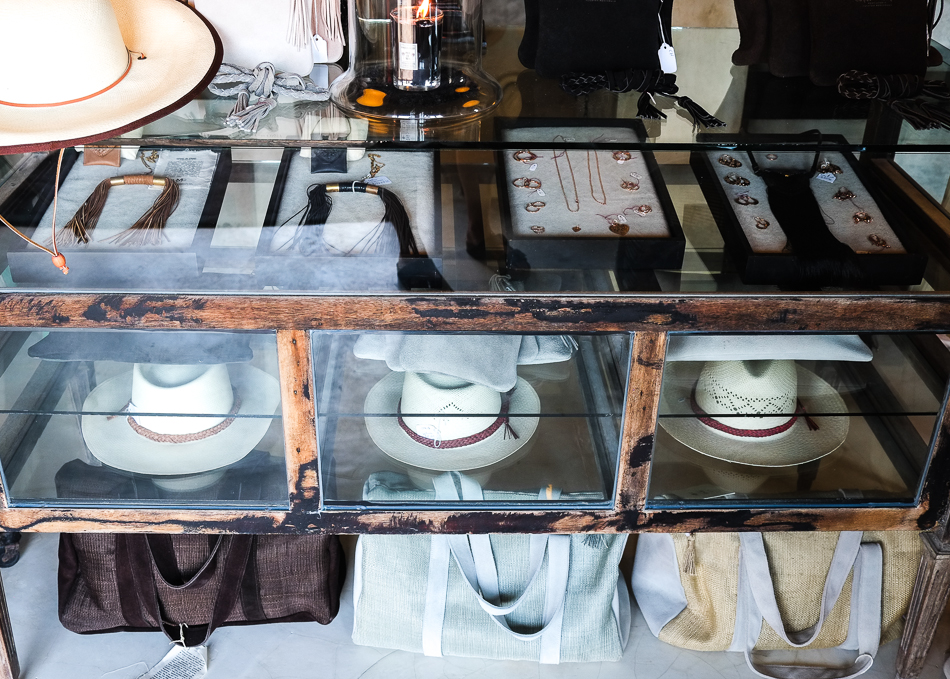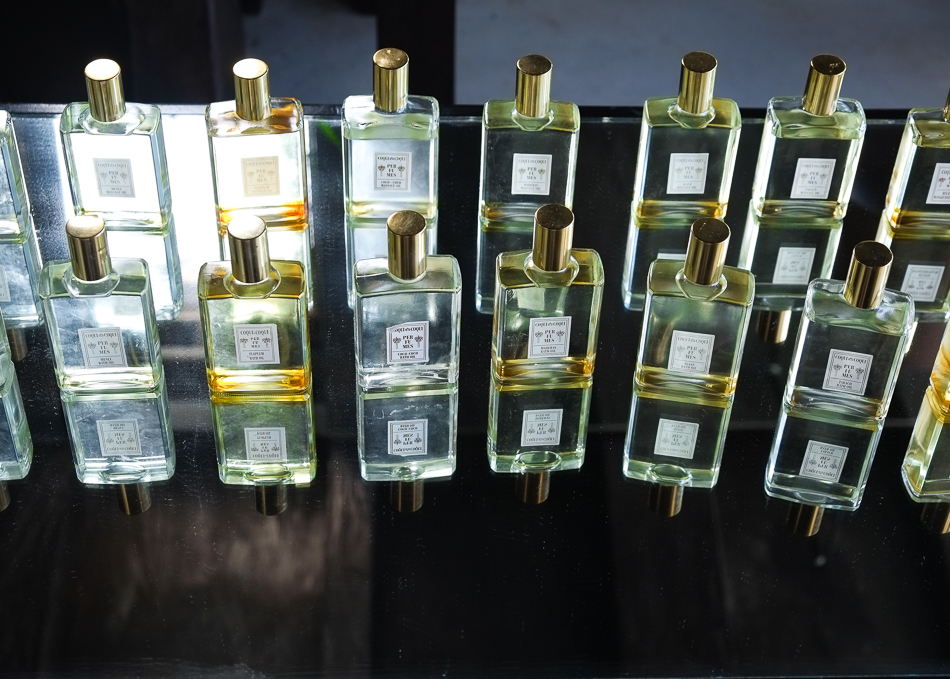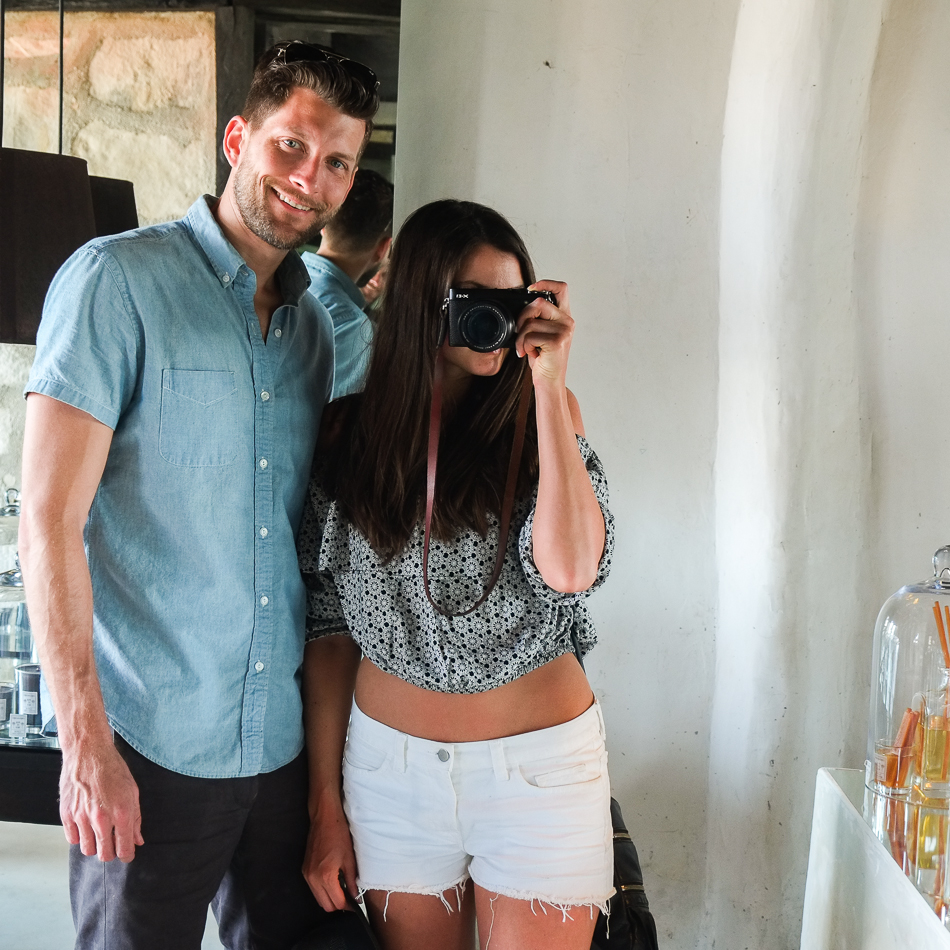 Coqui Coqui Perfumeria
As to be expected, Coqui Coqui Perfumeria is perfectly put together. Every detail down to each individual hanger has been carefully thought out. Beyond the beautiful locally made clothing and accessories line Hacienda Montaecristo, there is also a large assortment of exclusive scents, which come available in perfumes, oils, linen sprays, and candles.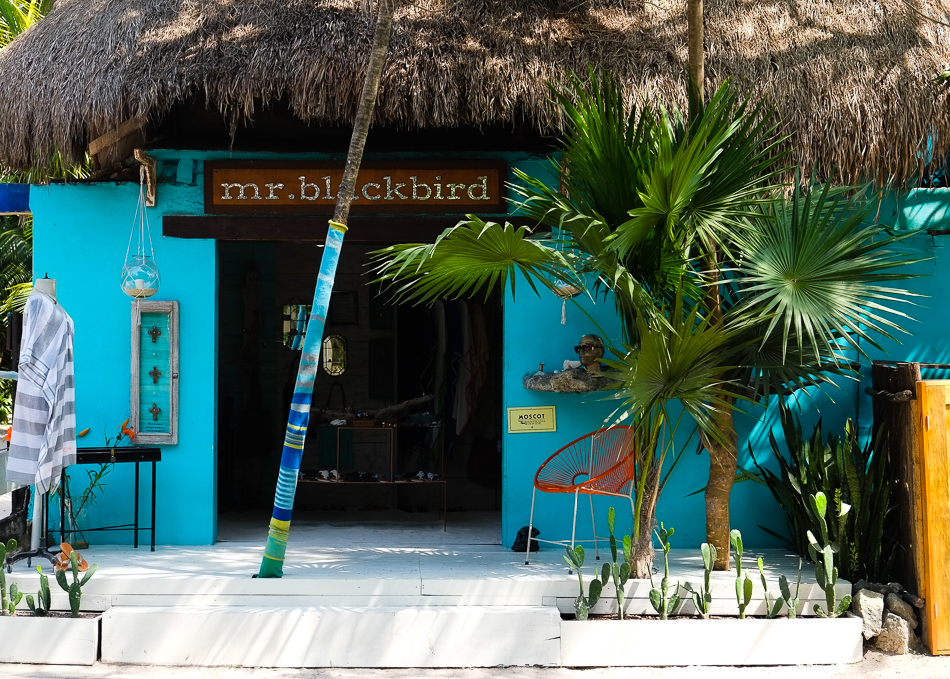 Blackbird
This tiny shop directly across from Hartwood has a nice selection of jewelry and accessories. I picked up a copper necklace and also loved the beautiful gemstone rings and crossbody bags. (Located at km 7.5)
Caravana
Right across from Coqui Coqui you'll find Caravana, cleverly located in an old military tent. Beautiful accessories and shoes, as well as the same clothing line you will find at Coqui Coqui: Hacienda Montaecristo. (Located at km 7.5)
For more tips on where to stay, what to bring and more, check out Part 1 of my Tulum Travel Guide.
—WHAT IM WEARING—
Tye Dye Romper: Blue Life, Black/White Off the Shoulder Top: ASOS, White Shorts: J. Brand, Sandals: Birkenstock, Black Hat: J. Crew, Sunglasses: Ray-Ban.