I first learned of Tulum two years ago while writing a piece on up-and-coming travel destinations for my work. Since then, I've dreamed of walking the white sandy beach, eating and drinking an endless supply of ceviche and mojitos, and falling asleep to the crashing sound of waves. But Tulum is so much more—and when you're there, it feels as though you've stumbled upon something truly unique. On our third day, we gave a ride up the beach road to a nice couple visiting from Buenos Aires. Later that night, we struck up conversation with a Canadian woman and her incredibly intelligent 13 year old daughter. We stayed in a hotel run by an Italian family, and ate at a critically acclaimed restaurant run by chefs from New York. We also devoured some of the best al pastor tacos we've ever had at a local family owned restaurant in the pueblo, toured mayan ruins, and swam in an ancient centote. Tulum is a place all its own—like a castaway dream, a bohemian beach paradise bringing together people from all over the world. I left feeling not only relaxed and refreshed, but inspired—by the people we met, the food we ate, and the artistry and attention to detail of each and every thing that makes up this magical place.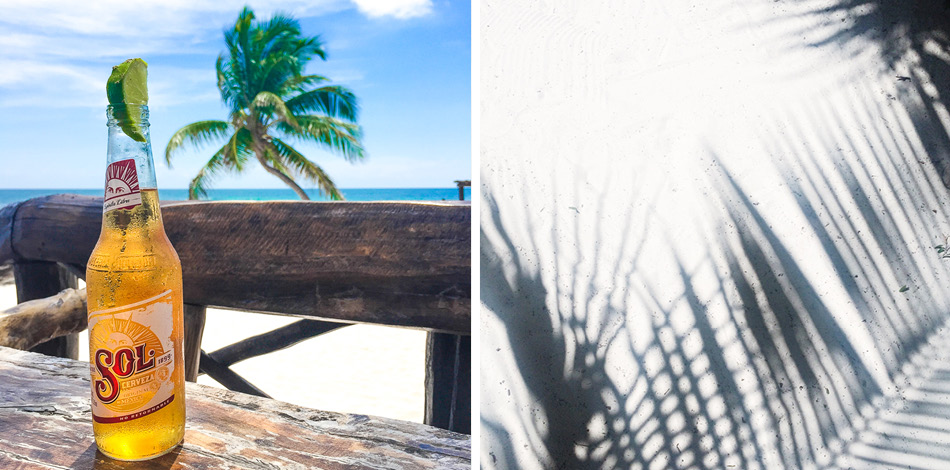 When to Go
Tulum is of course a great winter getaway destination. For weather info and tips on when to go click here. Personally, I prioritize good weather over crowds and price points when choosing an ideal visit time. February and March to me are the perfect combination of low rainfall and warm temps. We were fortunate to have no rain and almost entirely sunny skies. And other than the ruins being busy, visiting in March did not feel overcrowded at all.
Don't be fooled—renting a car in Mexico may appear to be super inexpensive, but that $30 booking you made for an entire week will quickly turn to $350 once you pick up the car and add the various insurance and liability fees. Still, prices aren't unreasonable in US terms, just be prepared for a much higher total than what you initial booked. Driving from Cancun to Tulum is very easy. The airport is right off of highway 307, which runs down the coast, past Playa del Carmen, and straight to Tulum pueblo.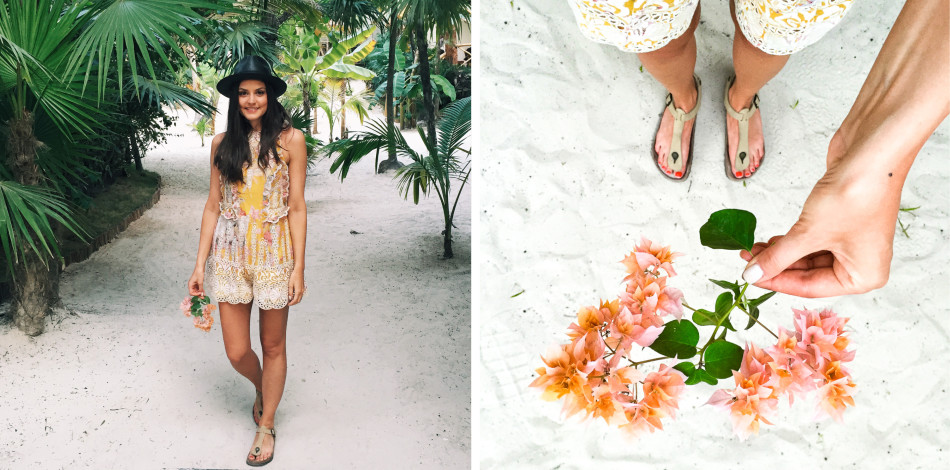 —WHAT TO BRING—
Bug Spray Wipes
Tulum is located in the jungle, so there is no shortage of bugs. The breeze keeps the bugs away from the water, but with many of the restaurants located on the jungle side of the road, you'll want to make sure and have a good form of bug repellent. We brought only carry-on bags, so bug spray wipes were not only convenient but very practical. They are easy to keep in your purse if you find yourself in an extra buggy location (although honestly, most places were very good about keeping the bugs at bay with citronella candles). We brought these deet free wipes by Bugband and a bottle of Ben's 30% DEET spray for ankles and behind the knees only, and came home with very minimal bug bites.
Sunscreen, Sunscreen, Sunscreen
Make sure you have plenty of sunscreen! With the proximity to the equator and the reflection off the white sand, the sun in Tulum is incredibly intense. We went through two full sized bottles in one week. We also brought a really great SPF 30 Oil Free Face Stick, SPF 30 Lip Balm, and Cool Down After Sun Hydrating Lotion from Sun Bum. Reapply often and don't forget your ears, feet and hands. Nothing is worse than getting burned the first day of a beach vacation and spending the rest of the time in pain in the shade.
Cleansing Towelettes
Between all the sunscreen, bug repellant, and salt water, we found it very nice to have some cleansing towelettes to wipe off after a day at the beach or a night out in the jungle. They are also great for washing your face quickly and easily. We brought these Acure Organic's Argan Oil Towelettes.
Umbrella
Luckily we had no rain on our trip, but being the tropical climate it is, rain is definitely a possibility. And with many of the restaurants being primarily outdoors, it's never a bad idea to be prepared.
Flashlight
The jungle road is very dark at night. There are several areas less populated with hotels and restaurants, and these areas in particular are very dangerous to walk along at night without either a flashlight or head lamp to let oncoming traffic know you're there.
Charcoal pills
After a little stomach issue during our trip to Europe last year, our friends from Austria gave me a few activated charcoal pills and miraculously in only a few hours, I felt almost back to normal. Since then, we swore never to go on another trip without these.
Lightweight Beach Towels
Oversized, fast drying, and light enough to pack in a carry-on, these turkish towels from Hammamas are a perfect addition to any beach vacation. Their compactness made them easy to carry around with us everywhere we went, and as an added bonus, they doubled as an excellent bike seat cushion.
Portable Bluetooth Speaker
We packed this Jawbone Mini Jambox for its great sounds and small size. No cord or wifi needed, just a bluetooth connection and a nice, relaxing playlist.
Cash
Many restaurant take only cash. Often they will take both Mexican pesos and American dollars, but the peso is the preferred form of currency. There are several ATMs along the beach road, as well as in town at various convenience stores and banks. The exchange rate fluctuates daily—while we were there, $3000 pesos was the equivalent of about $200 dollars.
—WHERE TO STAY—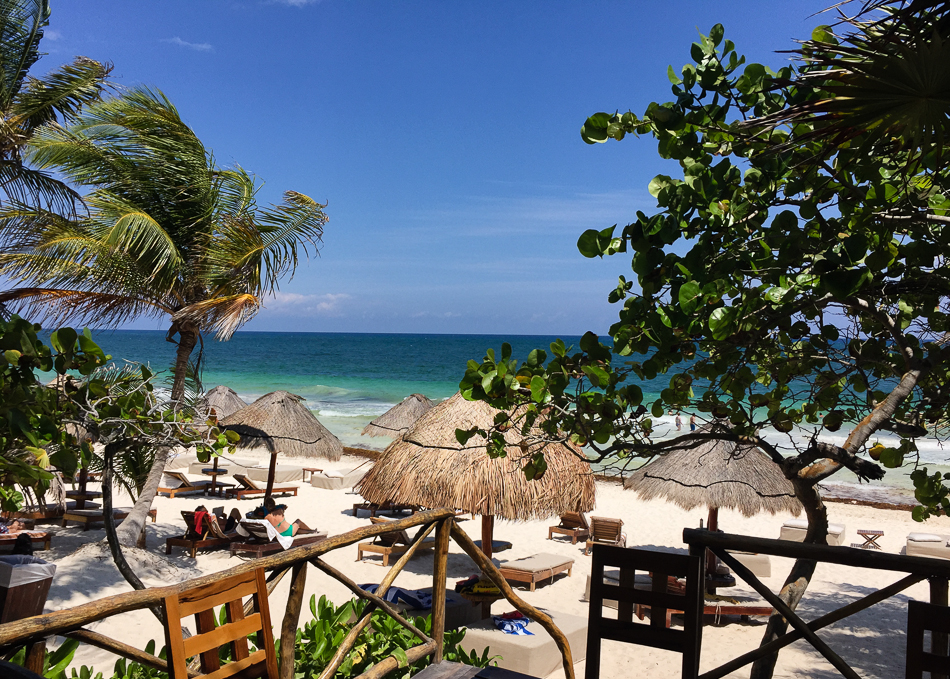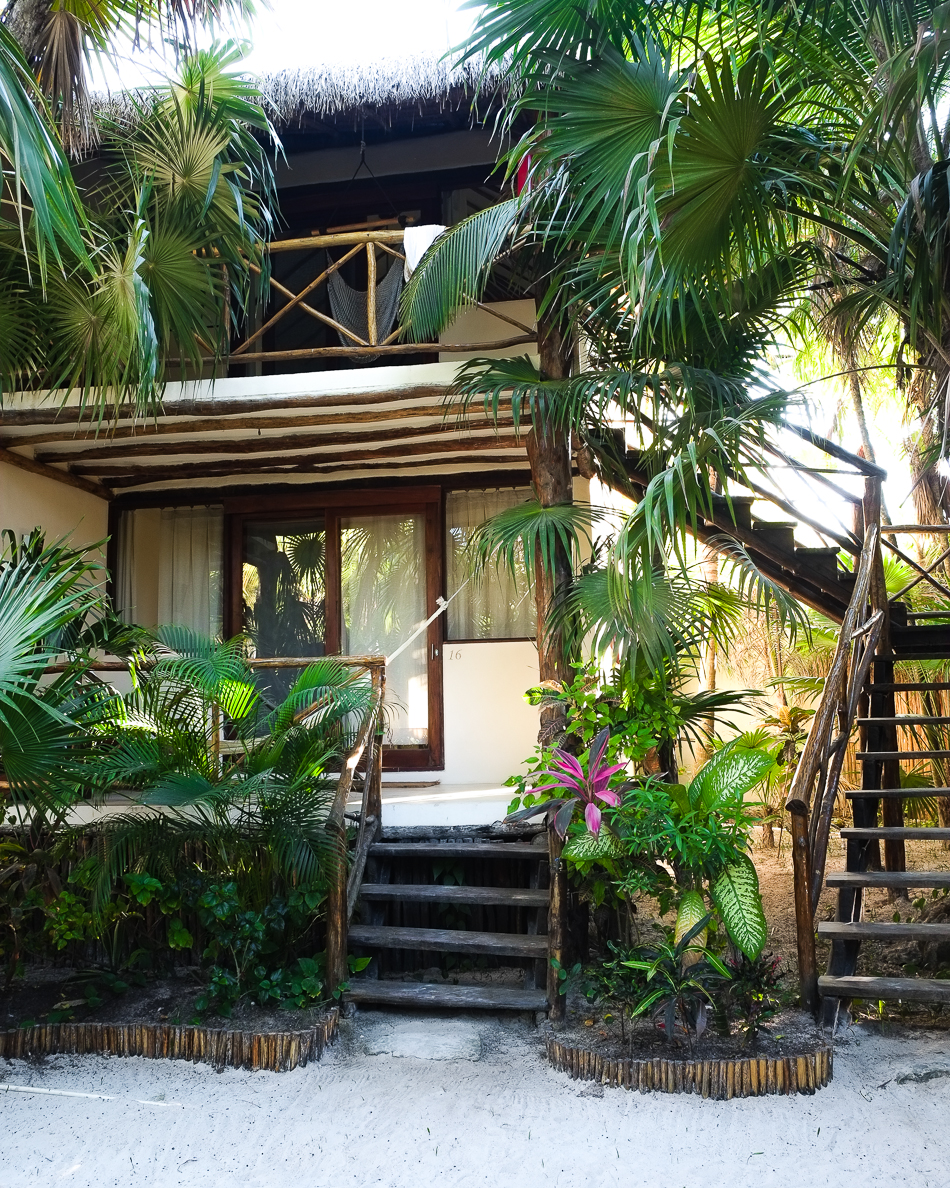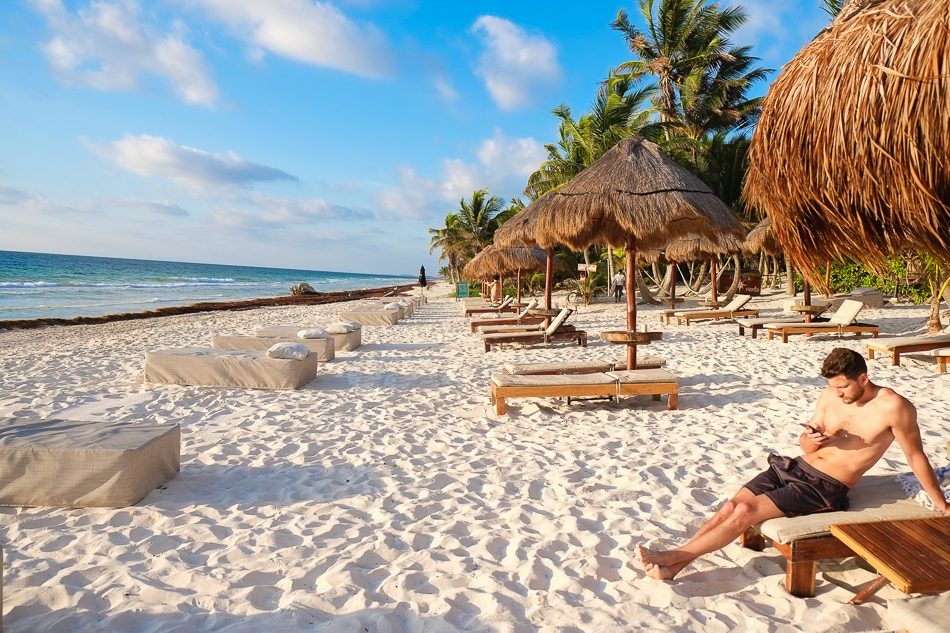 Rosa Del Viento
We spent 4 nights at Rosa Del Viento and loved everything about it. It's located at Km 10, basically the last hotel on the road before you hit the Sian Ka'an Bioreserve. We found the beach to be nicer the farther south you go, and with no hotels directly on either side of Rosa, there's a wonderful sense of seclusion and a huge amount of private beach for guests only. Our room was large and extremely comfortable, with two king beds, a large bathroom, closet space, air conditioning, and a private porch with a hammock. When we arrived, the hotel provided us with complimentary welcome cocktails at the restaurant overlooking the ocean. There are plenty of chairs and beds on the beach for all the guests, a masseuse on staff, and an impressive complimentary breakfast (including omelettes, pancakes, fresh fruit, chilaquiles, etc). Rosa del Viento also has free parking and is only a few minutes drive to anywhere on the beach road.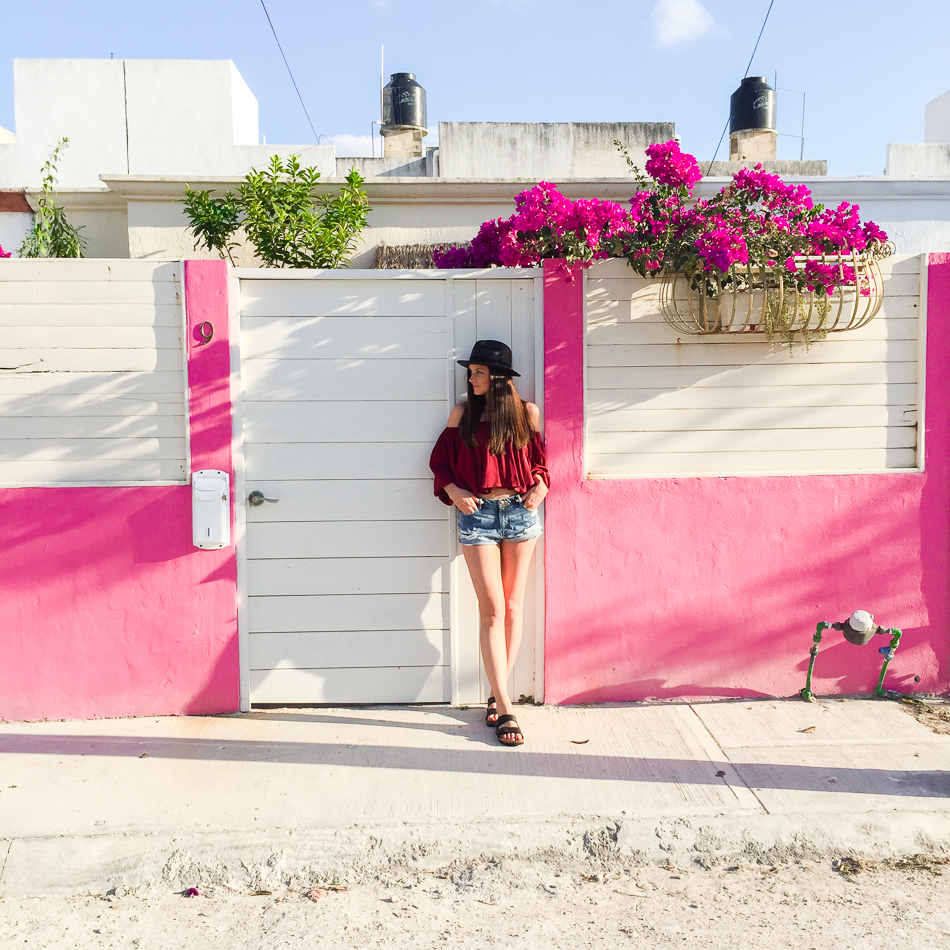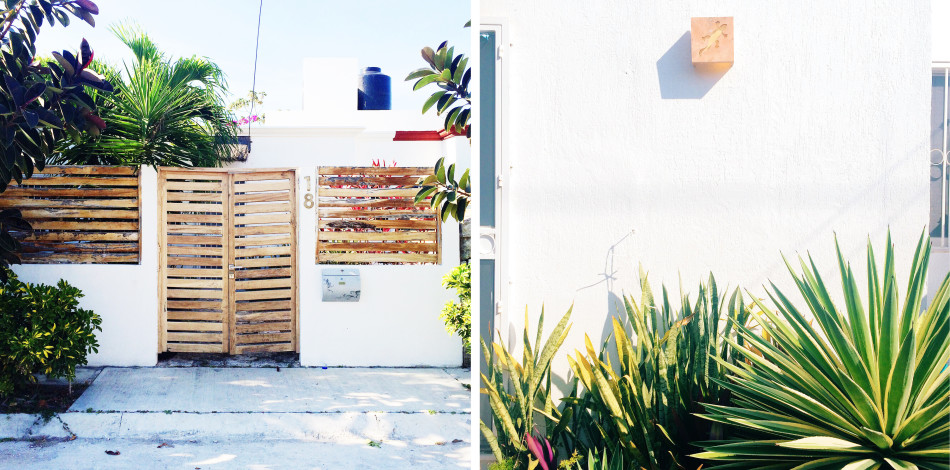 Tulum Pueblo
The first four nights of our stay, we rented an apartment in the pueblo through AirBnb. It was stocked with everything we needed, including a full kitchen, a huge tank of drinking water, air conditioning, a nice back porch with hammock, and two bikes. The apartment was also conveniently located between 'downtown' Tulum and the beach. There is a convenience store right near by with an ATM, as well as a Walmart-like grocery store called Super Chadral within easy driving/biking distance. There we were able to stock up on extra bottled water, sunscreen, fresh fruit and of course cervezas. It was fun to get a sense of the town and what daily life is like living in Tulum. While staying in the pueblo, we planned to do all of our non-beach related activities like visiting the ruins, riding bikes, and swimming in a cenote so that once we were staying on the beach, we really had no reason to leave. And staying in the AirBnb also gave us the opportunity to easily spend an evening out at some of the great restaurants/bars in town.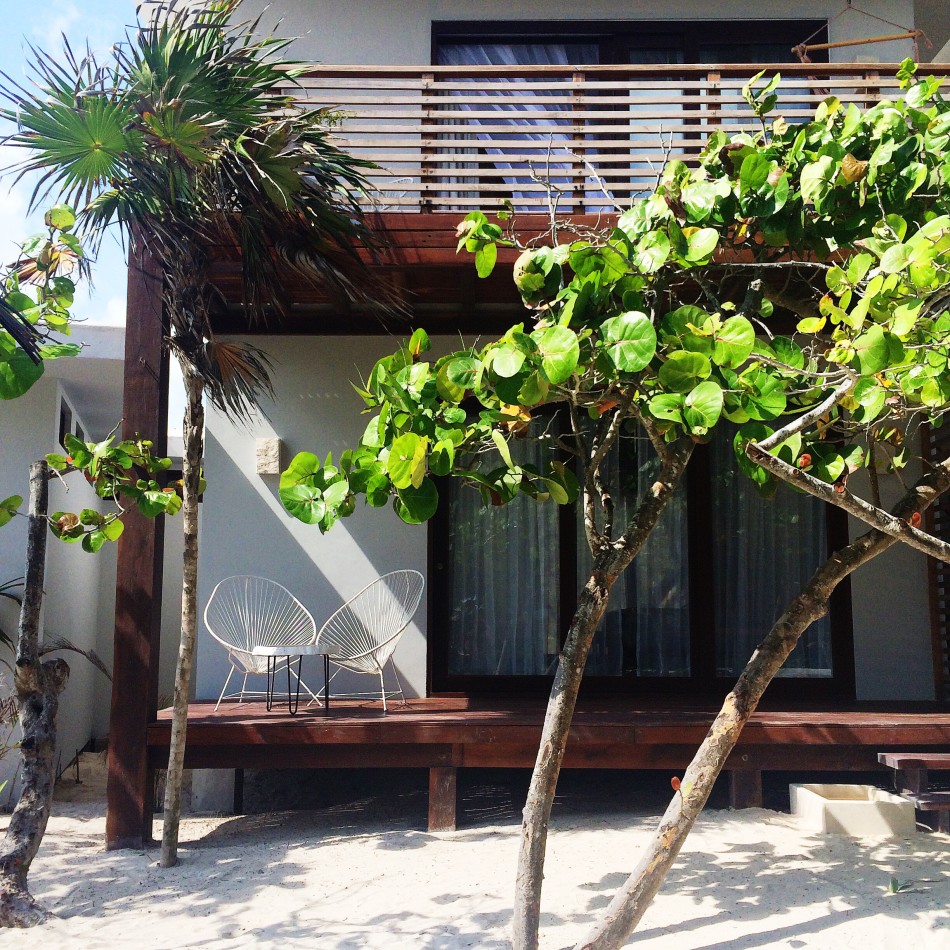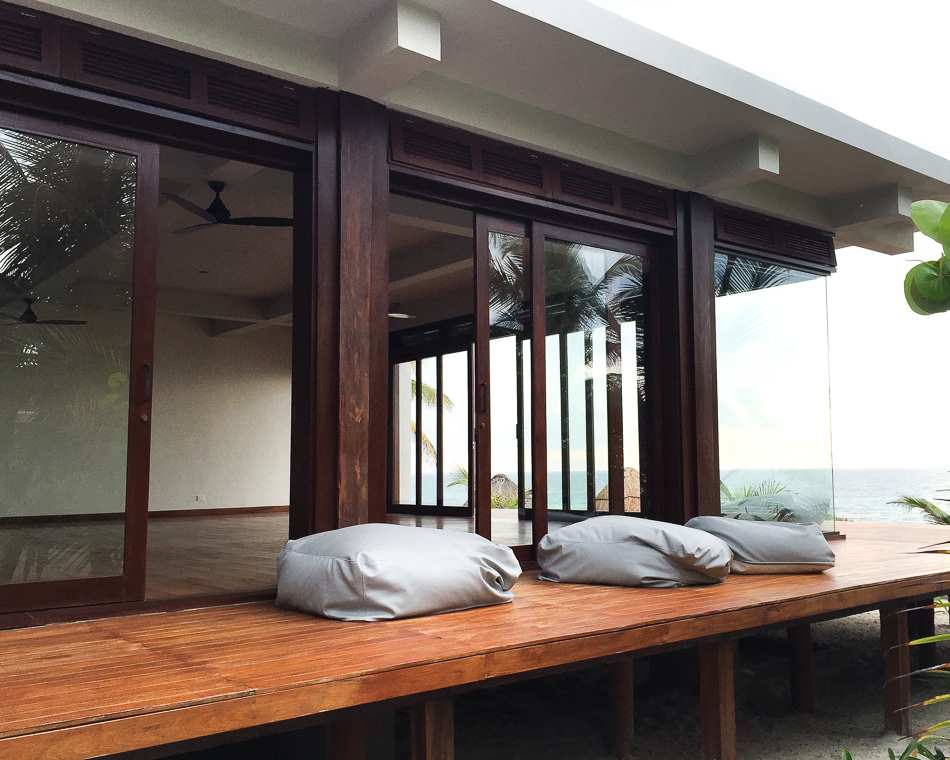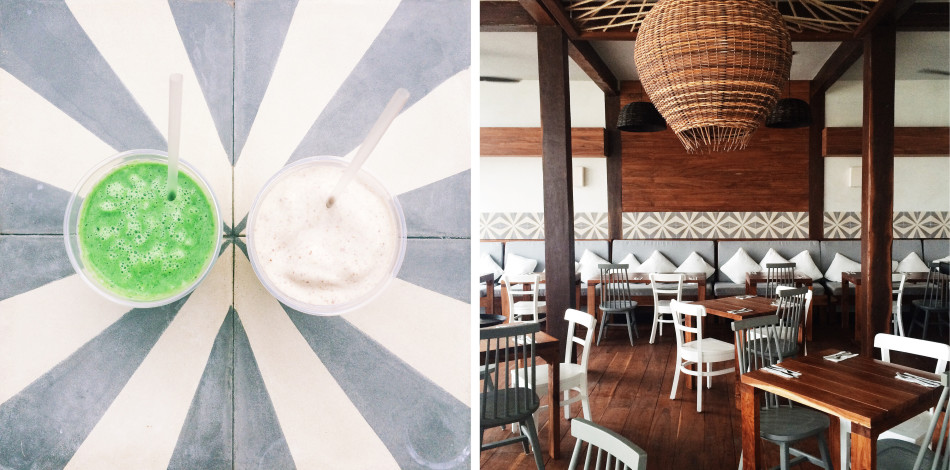 Sanara Tulum
Next time we visit Tulum, this hotel is high on our list for where we'd like to stay. I'm already dreaming of their modern and well designed rooms, and waking up to a yoga class in that beautiful studio. We stopped in early one morning on our walk up the beach and ordered two smoothies—the 'deep greens' and the 'almond vanilla'. They were so insanely good, we had to come back again the following morning. Sanara is also nicely located at km 8—within easy walking distance of Hartwood, Gitano, Casa Jaguar, and Coqui Coqui.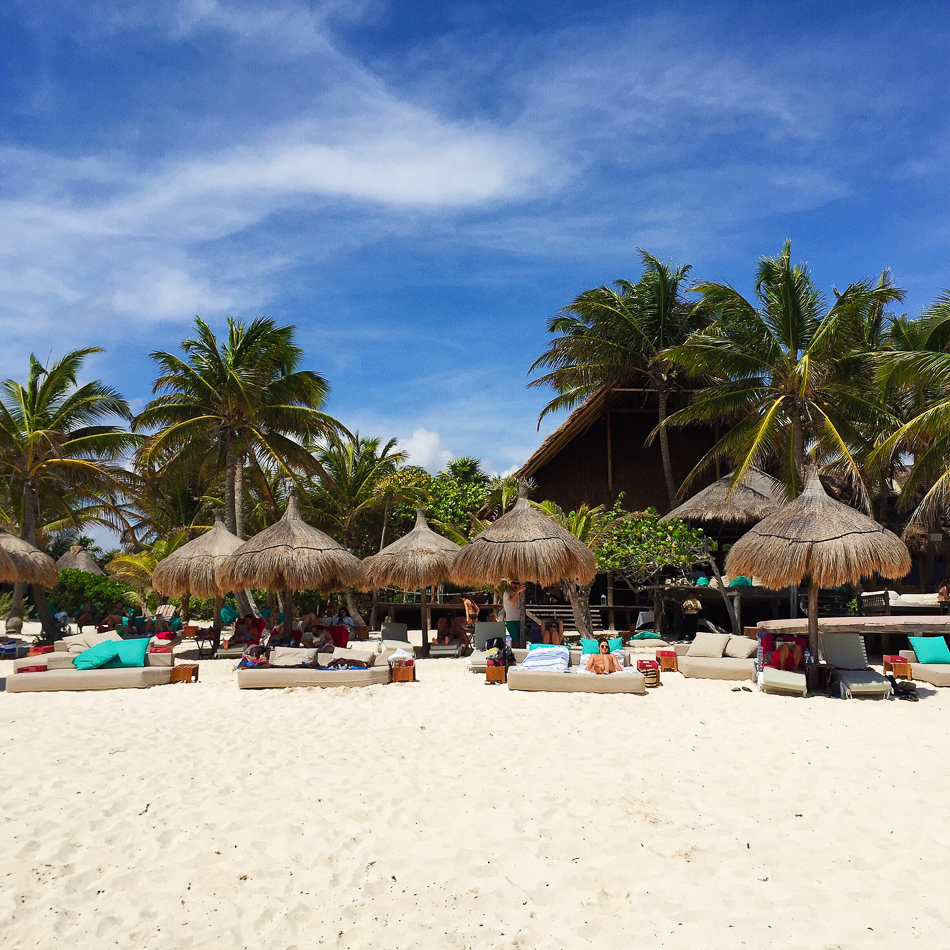 La Zebra
While staying in the pueblo, we scouted a good spot to set up shop on the beach for the day and landed at La Zebra two days in a row. Located directly next to Sanara, Le Zebra has great beach chairs, a nice restaurant overlooking the ocean (with delicious guacamole and live music), and a fun playground if you're bringing kids along.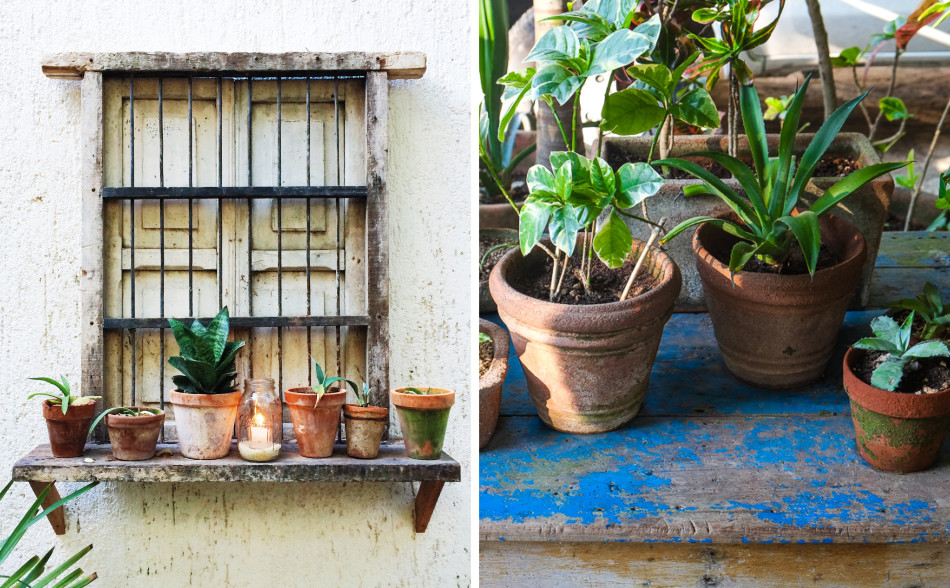 Posada Margherita
A little farther north on the road (km 4.5), Posada Margherita is an Italian beach dream. The entrance feels like walking through a secret garden, with plant after plant, mixed with candles in mason jars and rustic wood doors. The beachfront is smaller and not quite as nice as the beach farther south, but still good. The only downside might be how busy Posada is at night. If you're looking for secluded peace and quiet, the bustling restaurant could be a bit of a nuisance.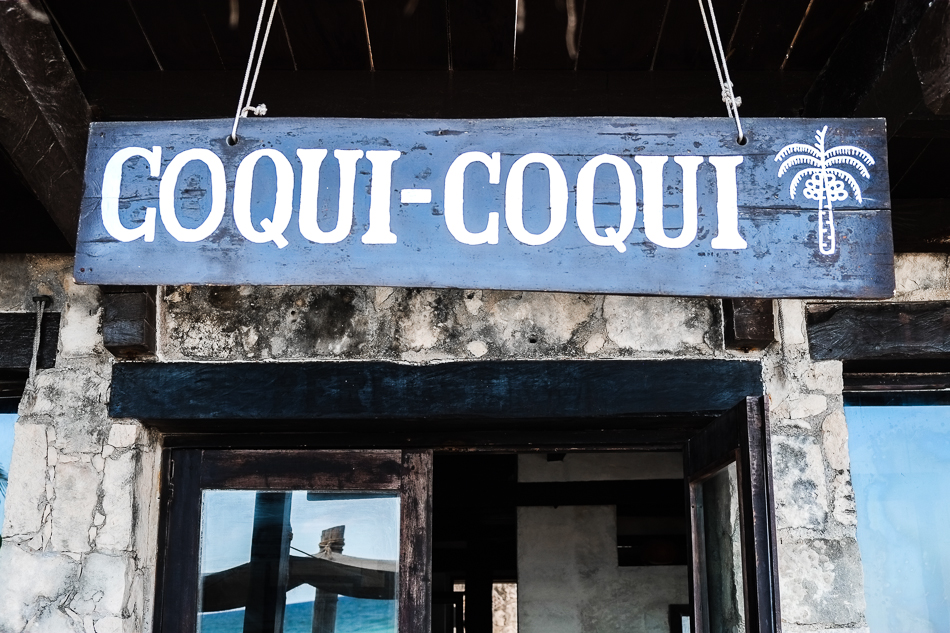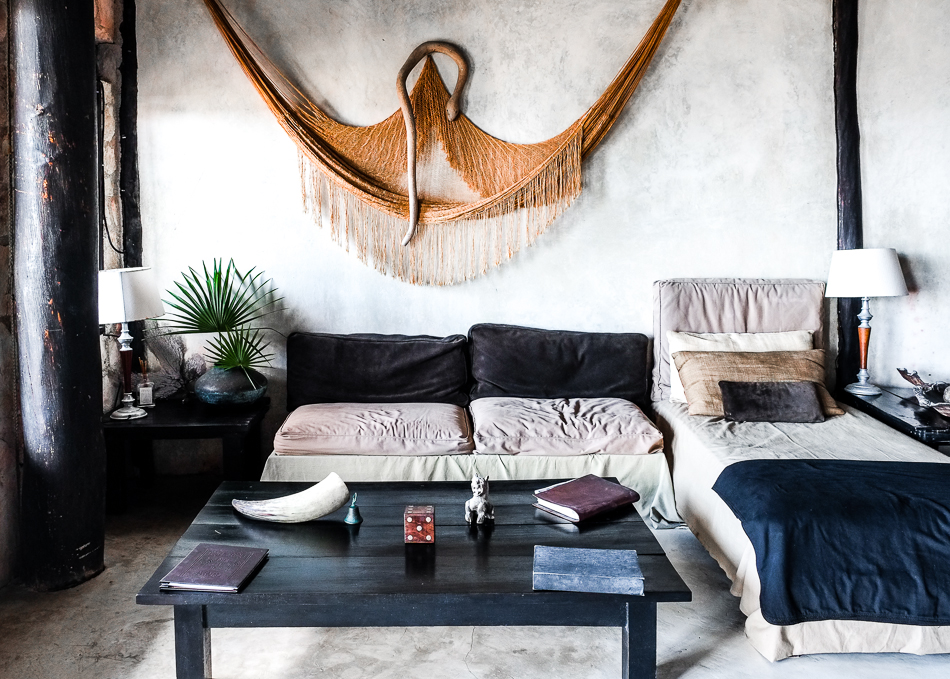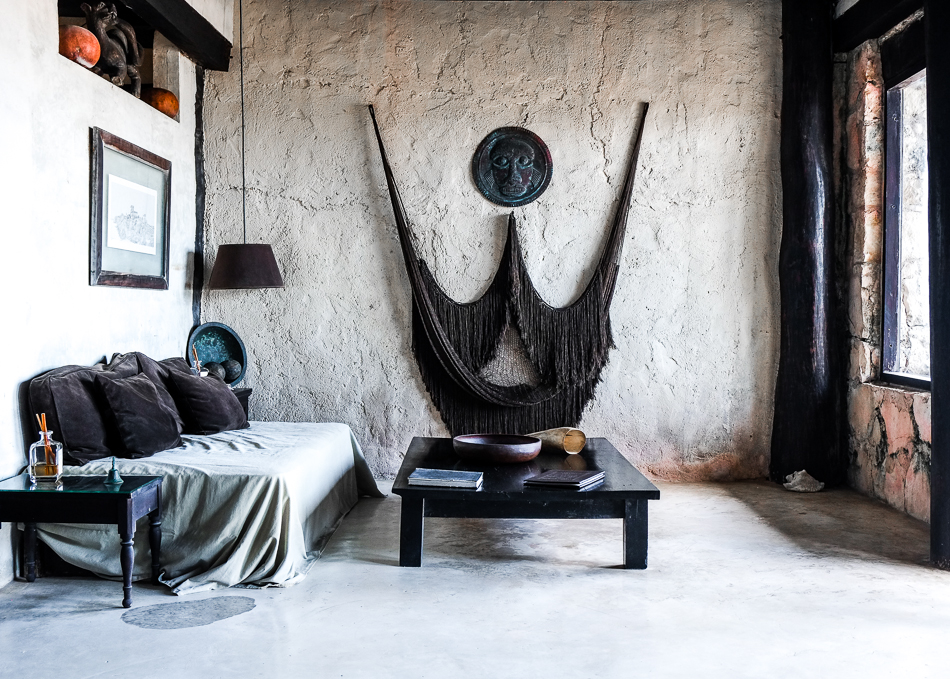 Coqui Coqui
Coqui Coqui is wonderfully small and intimate, with only 7 rooms total. The furnishings are rustic yet chic, and the location very well situated at km 7.5. One of the best full service spas is also located here, in addition to the beautiful shop and perfumeria.
—WHAT TO DO—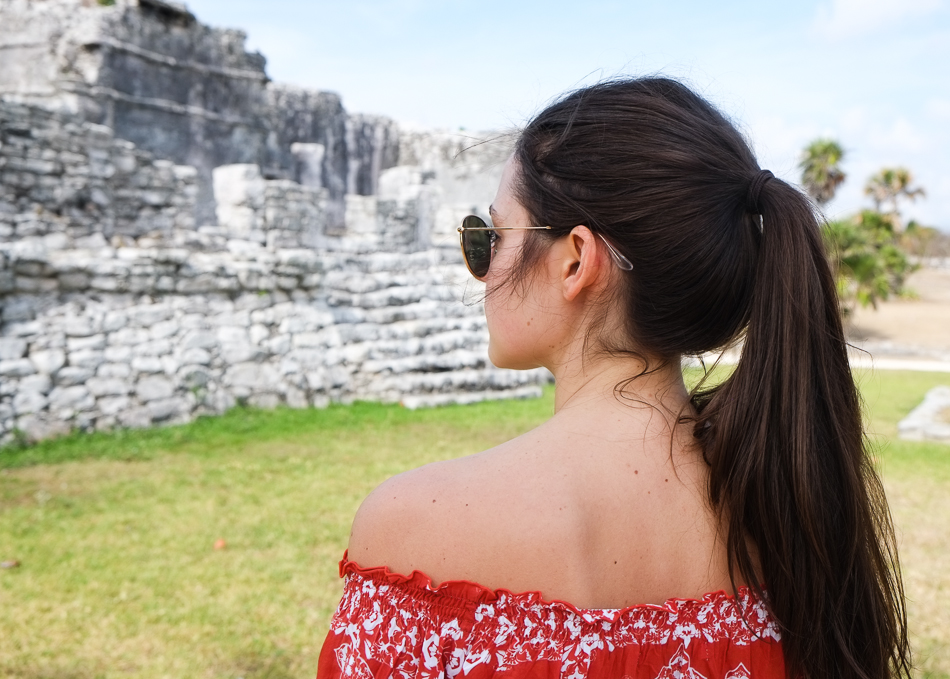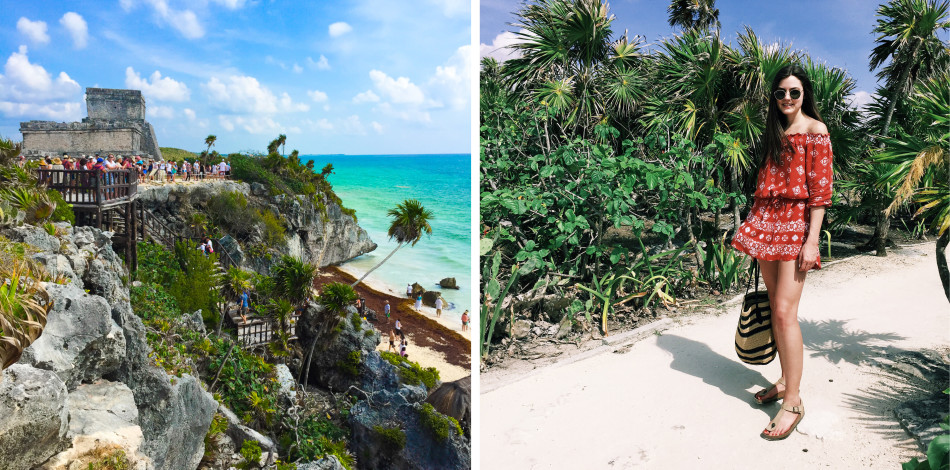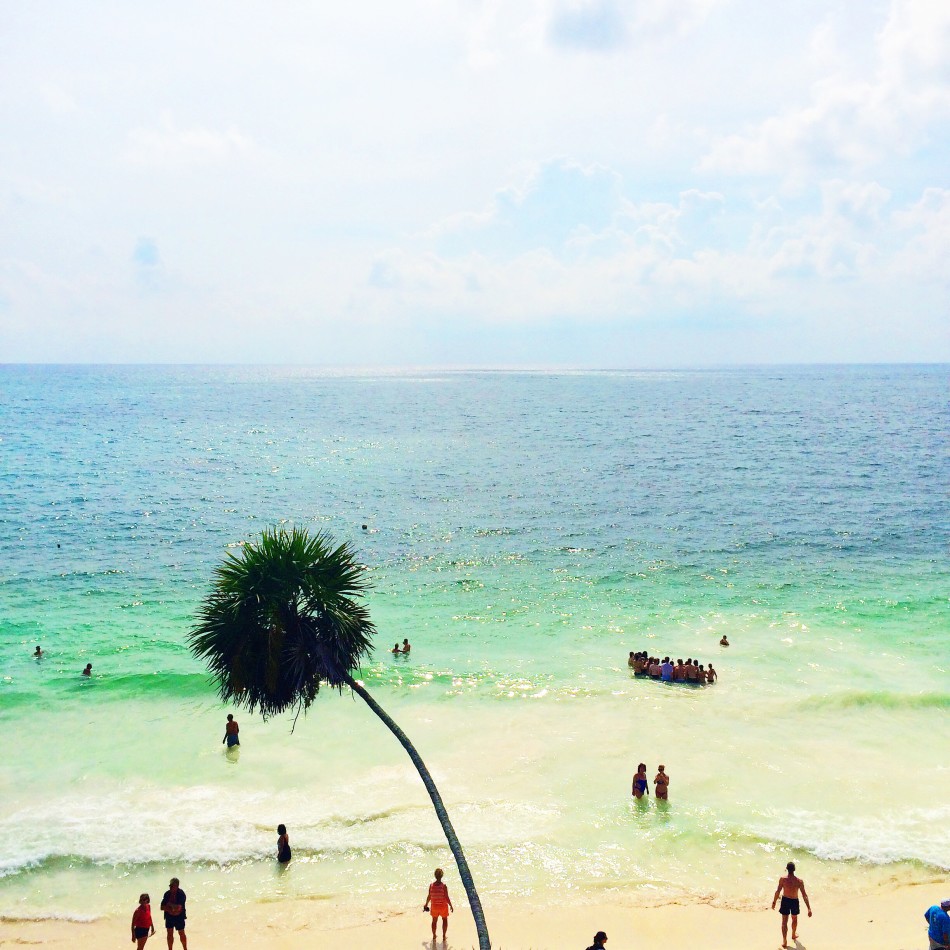 Visit Ruins
On our first morning in Tulum, we hopped on the bikes provided by our AirBnb and made the 10 min. ride to the Tulum ruins. We arrived around 11am and there was already a big crowd of people. Basic entrance tickets are 65 pesos ($5 each), however there is an option of a guided tour for more. We decided to forgo a tour and walk around ourselves. Without a beach breeze, the ruins are pretty warm, so dress accordingly and make sure to wear comfortable walking shoes. There's a small beach you can walk down to, but it's pretty crowded with all the tourists, so if you're wanting to lounge on the beach, don't plan to do it here. In addition to the Tulum Ruins, the ruins in Coba are 45 mins away and Chichen Itza is a 2 hours drive straight up highway 109.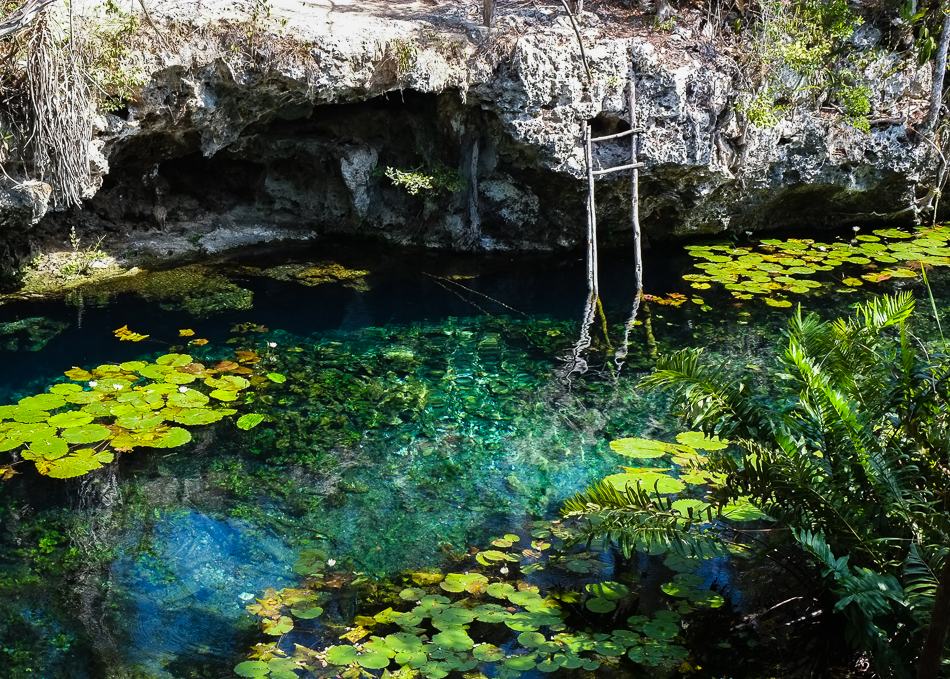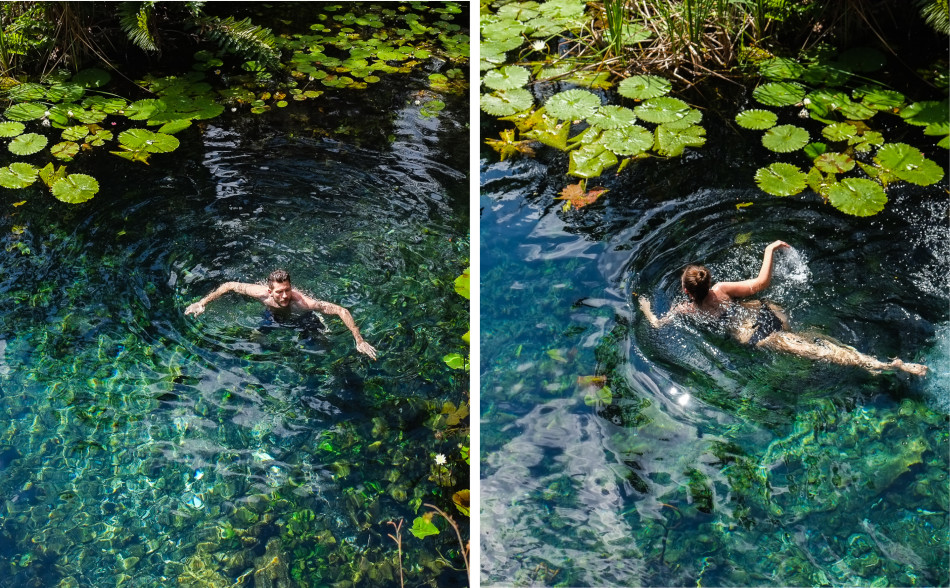 Swim in a Cenote
We came across a picture of this lesser-known cenote called Nicte-Ha and knew we had to go. Originally we had some trouble locating it, but thanks to some deep Google-ing, we found it's on the same road you take to cenote Dos Ojos, just off of highway 307. There's a small entrance fee of 50 pesos ($3), which includes a life vest if you want one. The water in Nicte-ha isn't super deep, but its crystal clear. There were only two other locals swimming while we were there, which was really nice. You can't rent a snorkel at Nicte Ha, but several cenotes which do rent them, including Dos Ojos, are on the same road and it would be easy to hop from one to the next if you wanted to make a day out of it.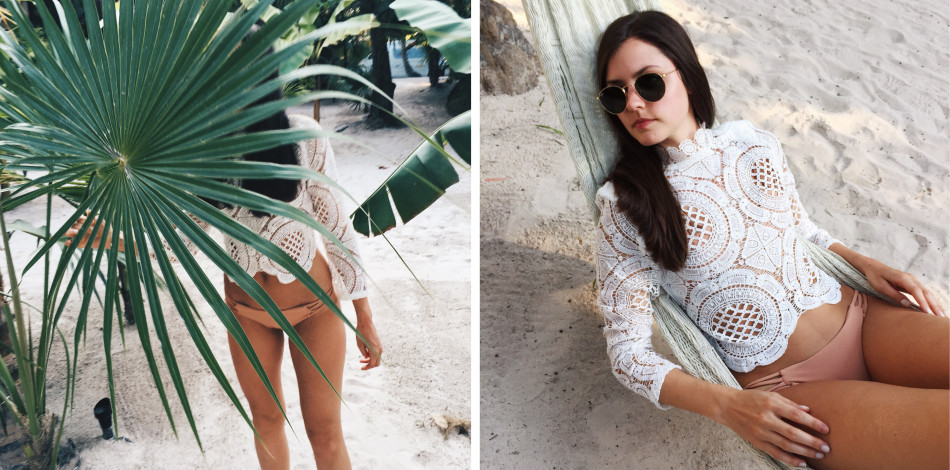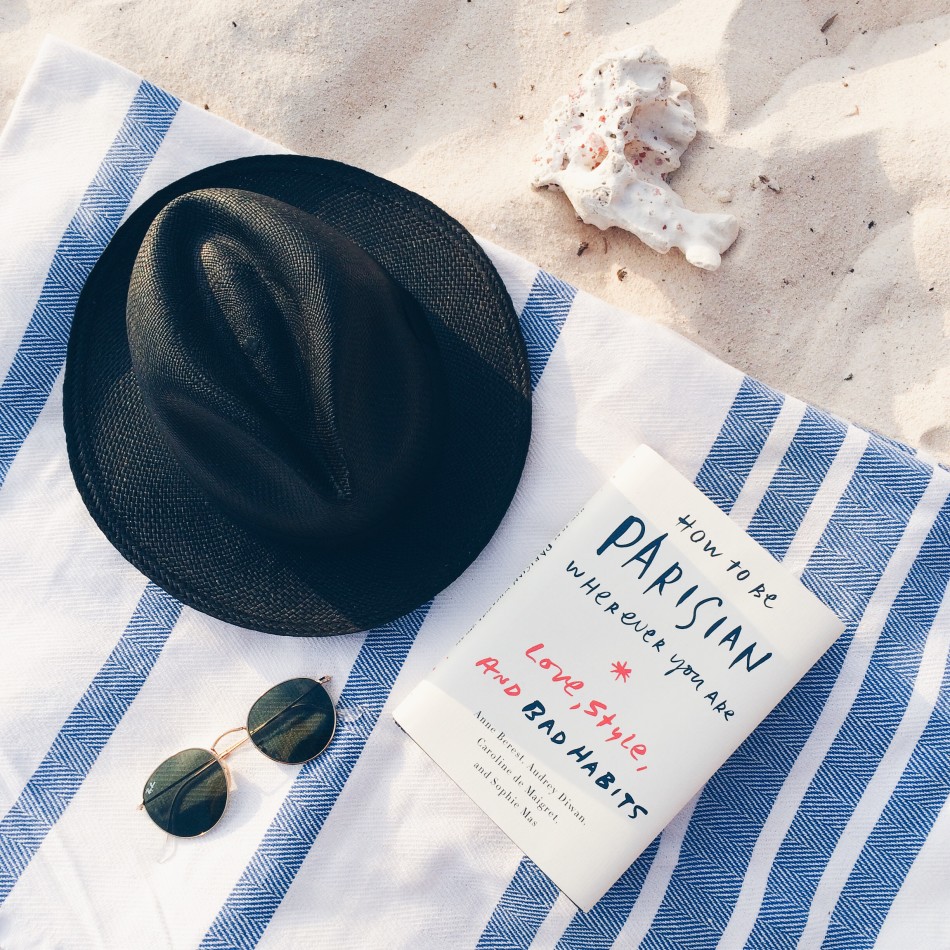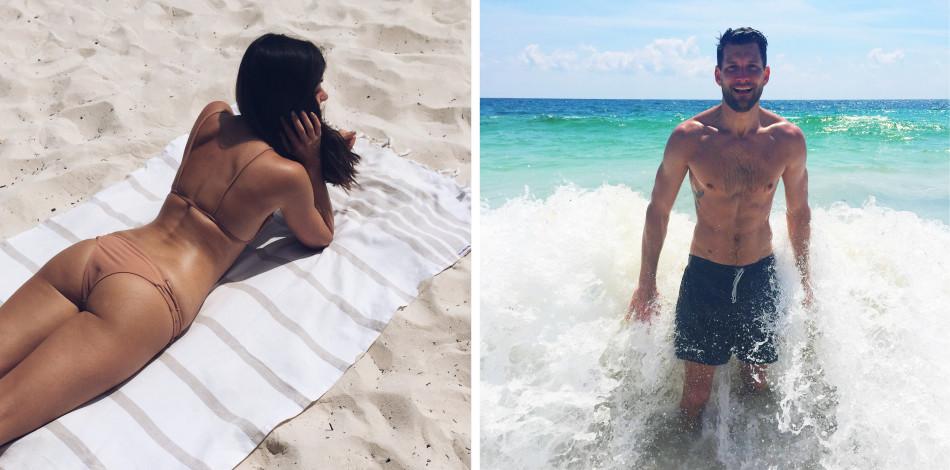 Chill at the beach
There's nothing better than waking up to a beautiful sunrise over the ocean, and spending a day doing nothing but lounging on the beach with a good book and an endless supply of ice cold mojitos. The sand in Tulum is bright white and as soft as cake flour, and the water is crystal clear and warm. If you're like most people, a carefree day at the beach is few and far between, so we soaked up every moment we could doing nothing but simply relaxing.
Shop and EAT!
(click here for Part 2 of my guide for details on where to Eat and Shop)
—WHAT I'M WEARING—
White Walls Crop Top: Asilio, White Shorts: J Brand
Tye Dye Romper: Blue Life, Sunglasses: Ray-Ban, Beach Bag: J. Crew
Floral Playsuit: Zimmermann, Black Panama Hat: J. Crew, Tan Sandals: Birkenstock
Orange Printed Dress: Faithfull the Brand
Nude Swimsuit: ACACIA Santorini Top & Maui Bottom, Turkish Beach Towel: Hammamas, Book: How to be Parisian Wherever You Are
Maroon Off the Shoulder Top: Faithfull the Brand, Denim Shorts: Zara (similar), Black Sandals: Birkenstock